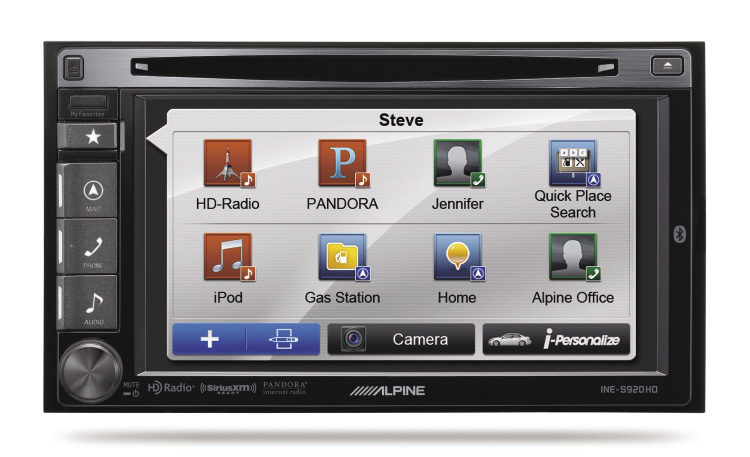 Many new mid-range and high-end vehicles sold these days have the ability to memorize personal settings for different users. Things like seat and mirror positions and even your favorite radio stations are stored in memory and activated by a user's key. In this way, the car can be personalized for whoever is driving at the time. Well, the folks at Alpine Electronics have taken this personalization concept and applied it to their new INE-S920HD DVD-Navigation system.
By incorporating a "favorites" button, you can personalize your entertainment preferences, smartphone information and navigation data just the way you like it. And, when your better half uses the vehicle, it does the same thing for them seamlessly and automatically once the setup has been completed. It accomplishes this electronic trickery by linking your profile and preferences to your cell phone. When the INE-S920HD and your cell phone pair via Bluetooth, your favorites are recalled. Of course, there is a lot more to the INE-S920HD than its ability for personalization, so read on!
FEATURES
The unit is a full-featured double-DIN source unit with 3D navigation, AM/FM/HD radio tuner, CD/DVD/MP3/iPod/iPhone/USB playback, built-in Pandora app and, of course, Bluetooth. Navigation is provided via the 6.1-inch TFT touchscreen and features voice-prompted GPS guidance using text-to-speech technology in three languages. The unit comes preloaded with maps for all of the U.S. and Canada, including the territories and islands. An integrated gyroscope and speed pulse input improve accuracy and navigation reliability in difficult conditions.
Lane assistance as well as sign posts (when available) are displayed on the screen with the route to be taken displayed in vivid color. In 3D mode, complex interchanges are displayed using a 3D view of the roadway with the intended route clearly marked. The navigation capabilities of the INE-S920HD are first rate and, with millions of POIs, already in memory you'll be able to find pretty much anything you're looking for.
Many of larger vehicles and SUVs have limited rear vision and if you have a hard time seeing what is directly behind you, you'll appreciate the ability to connect an optional rear view camera or front view camera (or both) via the INE-S920HD. When the optional rear view camera is connected, placing the vehicle in reverse gear displays the camera view on the screen along with handy guide marks for distance judging are also displayed.
The built-in DVD player provides crystal clear video on the 800x480 resolution screen from DVD or DivX sources. When installed correctly, video lockouts are provided to prevent the viewing of the DVD player when the vehicle is in motion.
Naturally, the INE-S920HD is fully compatible with Apple devices and, when using an iPhone, the Pandora app is available by connecting to the unit's USB port. For Android or BlackBerry phones, the Pandora app is accessed wirelessly via the Bluetooth connection. When using Pandora, the full application is available on screen, including station changes, thumbs up/down and song skipping.
The audio section of the INE-S920HD is loaded with all sorts of useful and cool features. Built into the chassis is an 18-watt per channel amplifier and four-volt front rear and subwoofer preouts.
The brains of the audio system comes in the form of a powerful digital signal processor that allows a vast array of adjustments and tuning preferences. Features like a nine-band parametric equalizer, time correction for improved stereo imaging and a "Media Xpander" to improve the sound of compressed files or even HD Radio. There is also a built-in high pass crossover for the front and/or rear channels and a low pass crossover for the subwoofer outputs. The crossovers have 11 different frequencies available and independently-selectable levels and slopes. Features like these will make tuning a breeze!
CONTROLS AND ERGONOMICS
The first things I look for when evaluating any type of source unit are ease of use and the ability to control common functions without looking. When it comes to ease of use, Alpine has consistently got fairly high marks from me and the INE-S920HD continues this trend. Obviously, the most commonly used button on almost any source unit is the volume control. Regular readers of my reviews know I am a proponent of rotary volume controls on all automotive source units and I'm pleased to see one on the Alpine INE-S920HD. This type of control falls easily to hand without looking and, on this model, it has the additional benefit of incorporating a quick and easy press to mute function. Of course, the new favorites feature also goes a long way to reduce the amount of fidgeting and adjusting needed if you're not the only driver of the vehicle. It is so cool having everything set up just the way you want it simply by pairing your phone. And, when I say just the way you want it, I'm not kidding.
When you set up your favorites, you can select up to eight shortcut buttons for the things you access the most. For example, you could have a shortcut to find gas stations, another to your favorite radio station, another to select another source like your iPod or Pandora and so on. This makes the unit very simple to use and you can even decide the position of each of the shortcuts on the screen. Even the views of the optional rear view camera can be set differently via the favorites function.
Another handy as well as safety conscious feature is Alpine's one-look Navi-Audio split screen, which allows you to have both your navigation and audio screens viewable simultaneously. You can even select which screen goes on which side of the display! The unit can also be made compatible with OEM steering wheel controls via an optional interface adapter.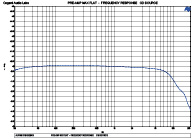 LISTENING
For my listening session, I connect the INE-S920HD to my reference system and, suitably armed with a dozen or so CDs, a few DVDs, my smartphone and my iPod, I sit down for a long listening session. A couple hours later I emerge from the listening room suitably impressed.
Overall sonic performance is very good, especially when playing back MP3 and AAC tracks from my iPod. The bottom end is well defined and authoritative, especially in songs like Thomas Dolby's "Key to Her Ferrari" or Billy Idol's "Prodigal Son." The CD player performance is also very good, but with a bit of extra "politeness" on the top end. As part of my regular testing sequence, I play a few songs that have been recorded quite hot on the top end to see if I notice any lack of sizzle. With the INE-S920HD, I notice it's just slightly toned down in the very upper registers. However, with the on-board tuning capabilities available, it would have been simple to make the slight correction. Other than that small niggle the sonic performance is typical Alpine, exemplary.
PERFORMANCE / BENCH MEASUREMENTS
As is my standard practice, I leave my bench measurements until everything else has been done. In this case, there are a couple of surprises. As I'd thought during my listening evaluation, the top end of the unit is -3 dB at 16 kHz (CD) so that explains the apparent politeness I noted. The other thing that surprised me is the output impedance is a bit high at 510 ohms. On the positive side, the preamp outputs produced 4.6 volts of signal and the signal-to-noise ratio on the RCAs is also excellent at better than -90 dBA. Stereo separation is also excellent and distortion well below any audible level.
CONCLUSION
The Alpine INE-S920HD is a fantastic example of the combination of the latest technology and smart thinking. While it may not be my first choice for a very serious audiophile system, it certainly rates very highly on my convenience and ergonomics scale and, for most of us, that's more important than a dB or two of frequency response. By combining a top notch satellite navigation system with a wide variety of audio sources, the convenience of Bluetooth and the ability to personalize all your favorites, there isn't much else to ask for.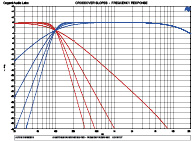 MEASURED SPECIFICATIONS
AMPLIFIER
CEA-2006A power per channel (all channels driven @ 4 ?)....... 17.8 W x 4 ch.
A Wtd S/N ratio (ref. to 2 V/1 W @ 4 ?) amplified output…...... -70.5 dBA (CD)
THD+N (ref. to 2 V/1 W @ 4 ? 1 kHz ) ……………………….. 0.09%
Frequency response (-3 dB) …………………………………...... 20 Hz – 20 kHz (CD)
PREAMP SECTION
Max usable RCA output voltage ……………………………… 4.6 Vrms
A Wtd S/N ratio (ref. to full output voltage)………………….. -90.5 dBA (CD)
Output impedance ……………………………………………… 510 ?
Frequency response (-3 dB) ………………………………….. 20 Hz – 16 kHz (CD)