Located in central Italy between the Apennines and the Adriatic, the Marche region of Italy is home to a network of small industries well known for producing all kind of high-quality merchandise from paper products to musical instruments.
It is in this area of the country where, in 1979, a group of technicians who shared a passion for high-fidelity music banded together to form a company now well-worldwide as Audison.
The name "Audison" is from the Latin words "audio" and "sonus" and represents both the historic roots and general philosophy of the company. Since its inception, the Audison brand has earned a solid reputation for designing and building very high-quality, high-performance car audio products, many of which incorporate leading-edge technologies.
Over the years, Audison has been the recipient of many prestigious awards and accolades that celebrate, primarily, its passion for music and no-nonsense approach to the engineering of its products. And, while generally not the most economical products available, the Audison brand of mobile audio gear has always stood for high-quality and excellent performance.
In this review, Cogent Audio Labs takes a close look at Audison's Voce AV5.1K amplifier and the Voce AV bit IN digital interface. With a suggested retail price of $1,650 for the amplifier and $180 for the digital interface, one would figure these are serious pieces of audio gear. Well, indeed they are and; because the Voce series is a direct descendant of the exceptional Thesis series, they now bring the legendary Thesis sound quality to a wider range of enthusiasts. And, like the Thesis products, the Voce series also has the ability to combine analog and digital technologies.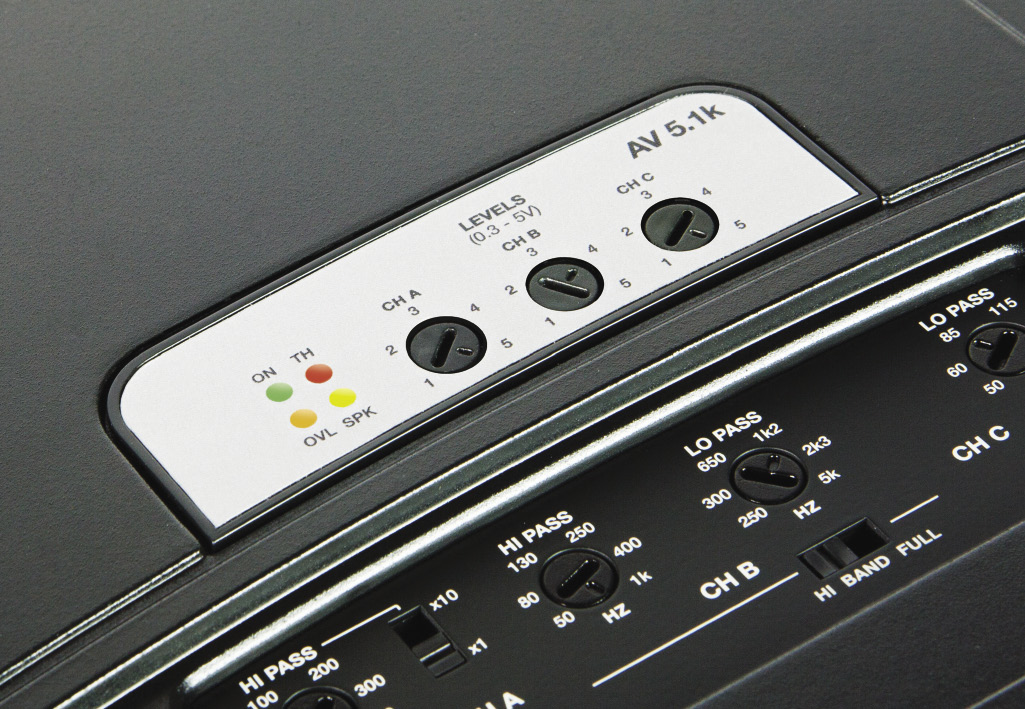 FEATURES
The Voce AV5.1K is a five-channel amplifier designed to be the only amp you'll need for your entire system. It has a rather unusual configuration in that the front and rear class AB channels have differing power levels – the rated power for the front channels is listed at 75 W per channel and the rear channels are rated at 140 W into four ohms and 250 W into two ohms. The subwoofer channel has a 600-watt rating at four ohms and a 1,000-watt rating into a two-ohm load.
Here's another Italian twist... In an effort to provide the absolute best possible sound quality, the front channels are designed to be used only with four-ohm loads whereas the rear channels can drive two- or four-ohm loads.
On one end of the amplifier you find the input section with both high-level and RCA connections available. And, there's even a method of obtaining a RCA-level signal output from the high-level inputs through the use of a built-in high- to low-level convertor. The amp can be configured to turn on with a traditional 12 V trigger signal or by using the audio signal, which is very handy in certain vehicles that don't have a traditional trigger output.
At the opposite end of the amplifier are all the power and speaker terminals, which will accept four and eight gauge cables, respectively. A second B+ terminal is provided for the connection of an external super capacitor. Also found here is a connection for the optional VCRA subwoofer volume control as well as the 12 V trigger input and output.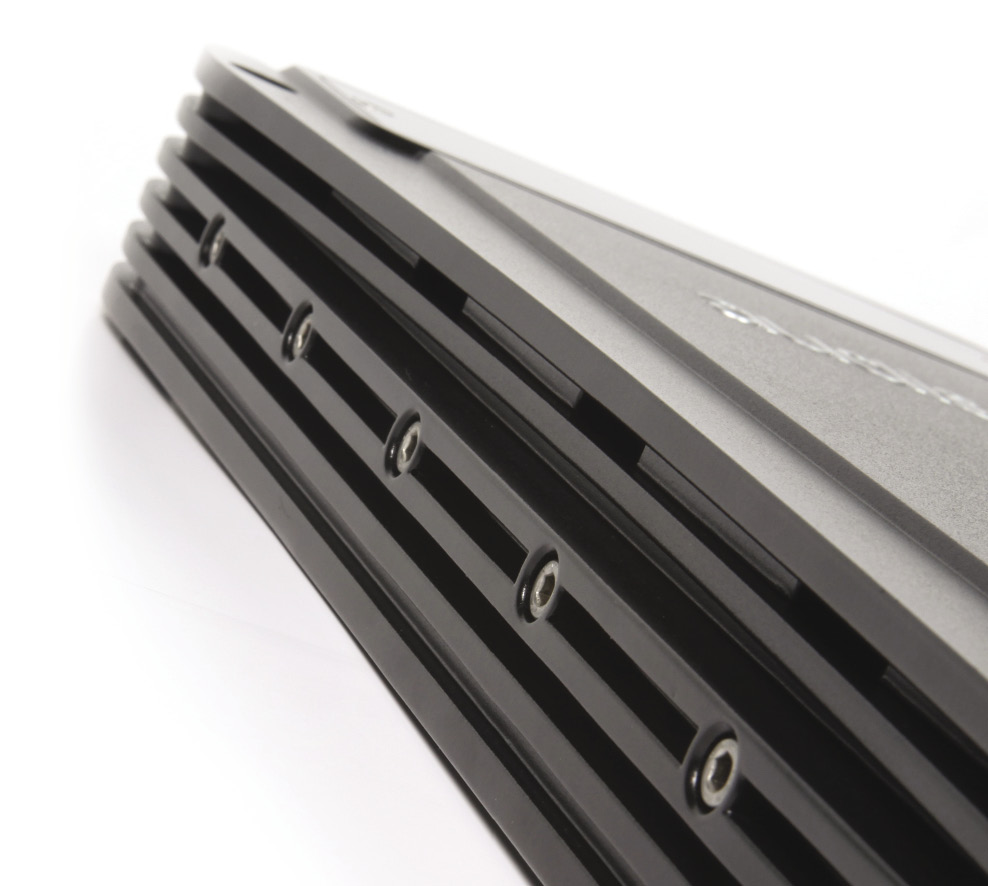 Under a pair of removable acrylic panels on top of the AV5.1K are the crossover controls, which are also a bit unusual. The front channels can be configured in either full range mode or in high pass mode with a frequency adjustment range from 50 Hz to 5 kHz. The rear channels have settings for full range, high pass or band-pass modes. The high pass filter section has a frequency range of 50 Hz to one kHz and the low pass section is adjustable from 250 Hz to 5 kHz. Front and rear crossovers use a -12 db per octave slope. The subwoofer crossover can be set between 50 Hz and 150 Hz with a -24 dB per octave slope. Setting the subwoofer channel to full range provides useful output at up to about 1.5 kHz. The amplifiers gain controls are also top-mounted, but are accessible at all times.
Under the opposing acrylic panel is the amplifier's main power fuse, a 100-ampere mini-ANL.
There are several other things that set the AV5.1K apart from other five-channel amplifiers. These include the way the front channels are biased for maximum fidelity as well as how the Amplifier Management Processor (AMP) continually monitors the operational condition of the amp and communicates the condition to the user via four different color LEDs.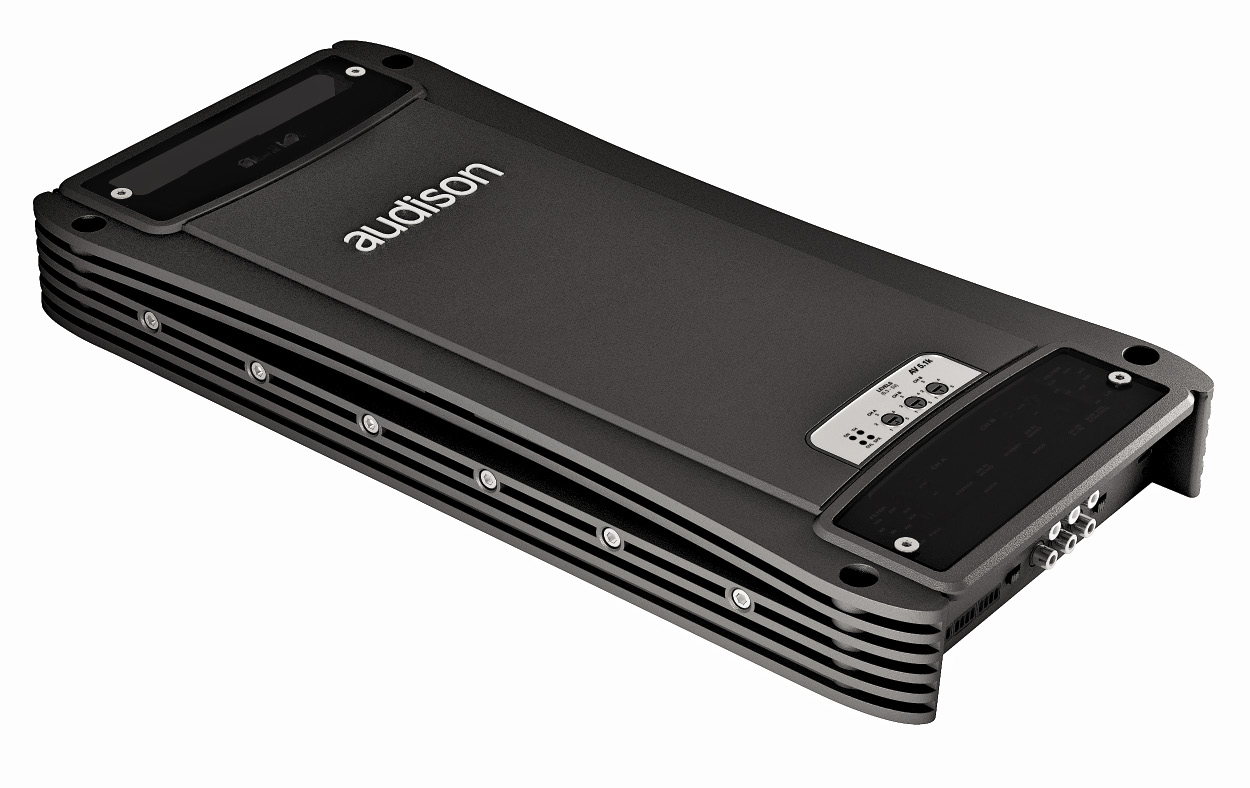 But, what really sets this amplifier apart from everything else is its ability to transform from a typical analog input amp to a full digital input amplifier.
The advantages of using digital signal transfer between components in a car are significant. First of all, by sending a digital bitstream of data you automatically eliminate the possibility of radiated noise issues entering your signal cables, which is a major source of complaint for many people. Second, the digital signal provides optimal signal-to-noise and dynamic range in the audio signal and these benefits can be easily heard by even an untrained listener.
To use the AV5.1K in full digital mode, you simply remove two screws, gently pull out the analog input module and replace it with the AV bit IN digital module. The change is very simple and takes less than five minutes to accomplish.
To feed the fully digital AV bit IN module, you need an Audison bit One or bit Ten D processor with the connections done via a conventional CAT5 Ethernet cable and a RJ-12 cable. Setup of the channel addressing is straightforward and takes only a few seconds. The digital audio bus is capable of carrying a signal for up to eight channels.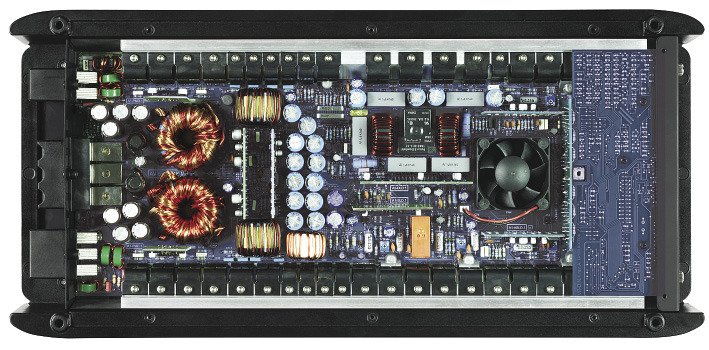 LISTENING
For my critical listening evaluations of these products, I decide to drive only three of the five channels. I connect the ultra high fidelity front channels to my reference speakers and the subwoofer channel to a high-quality 12-inch woofer in a sealed enclosure. I first listen to the amplifier in analog mode and, as with every other Audison product I have ever heard, I'm not disappointed. The sonics of the amplifier are very good with excellent timbre and great detail in the top end. The amp sounds very neutral in terms of coloration and it creates a very good stereo image.
Regardless of my music choice, I'm generally very happy with the sonic performance of the AV5.1K. Occasionally, I note the woofer's output is perhaps slightly muddier than I had expected, but I only notice this on difficult and dynamic tracks that I've literally heard thousands of times. The average critical listener would probably never even notice. Another thing I notice is this amp isn't shy about pulling some current. Even with the rear channels unused, I see peaks of 50 and 60 amperes of current draw at moderate volumes.
After a couple hours of listening to some of my favorite evaluation tracks, I add a bit One and the AV bit IN to the system. To get the maximum benefit from the all-digital signal path, I feed the input of the bit One with the SPDIF output from my CD player. The difference in dynamic range and realism is startling. In this mode, the same music has improved realism, depth and seems more exciting to listen to.
Just to see what would happen, I switch to an analog input on the bit One and noted that the change has caused a noticeable loss in dynamics and lacks some of the realism the full digital path has provided. I'd say it's 80% as good as the full digital mode – certainly better than the analog-only path. No question, full digital is the way to go if you have a digital source.
For those of you wondering how to get a digital audio source in your car, there are several companies who build products that connect to an Apple or other device. This approach allows you to bypass the player's limited quality on-board DAC and provide a fully digital signal via SPDIF or digital coaxial outputs, which can then be fed directly into the bit One or bit Ten D. Some of these digital adapters are actually designed for home use, so they need some tweaking to work in your car, but many have had good success with the Logitech Squeezebox Touch and the Pure i-20 dock among others.
Rumor has it that Audison is also working on a high definition music player of its own tentatively called bit Play. That's something else to keep an eye open for.
PERFORMANCE / BENCH MEASUREMENTS
The five-channel Audison amplifier measures well on the test bench. Frequency response is excellent and the amplifier easily exceeds every one of its published power numbers. Distortion measures very low, especially on the over-biased front audiophile-style channels. My concerns about current draw are confirmed when I blew the 100-ampere fuse doing my two-ohm maximum power tests. Not to worry. Under normal use when listening to music this will never be a problem, but it does show how much current the amp can draw when pushed to its considerable upper limits. To maximize the performance and enjoyment from an amp as good as this, I strongly suggest you use top-quality pure copper cables and you may want to take advantage of the terminal provided for the external super capacitor as well.
CONCLUSION
The Audison AV5.1K amplifier is another great piece of audio gear from a company that clearly cares about sound. The ability to incorporate a full digital front end is simply icing on the cake and after tasting it, it's icing I wouldn't do without.
If you are serious about your sound quality and don't mind spending a few extra bucks for a quality product that will undoubtedly provide many years of enjoyment, the Audison AV5.1K and the bit IN should be on your short list of equipment to audition.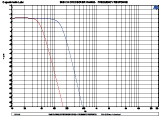 TECHNICAL DATA
The following power measurements have been obtained using industry standard methods (1 kHz @ 1.0% THD+N – Battery voltages shown +/- 0.2 V).
MEASURED PERFORMANCE SPECIFICATIONS
Manufacturers Rated Power

Actual Measured Power
@ 1.0% THD+N
@ 12.6 V Battery

Actual Measured Power
@ 1.0% THD+N
@ 14.4 V Battery

75 W x 2 @ 4 ?
+ 140 W x 2 @ 4 ?
+ 600 W x 1 @ 4 ?

77 W x 2 @ 4 ?
+ 124 W x 2 @ 4 ?
+ 609 W x 1 @ 4 ?

97 W x 2 @ 4 ?
+155 W x 2 @ 4 ?
+757 W x 1 @ 4 ?

75 W x 2 @ 4 ?
+ 250 W x 2 @ 2 ?
+ 1,000 W x 1 @ 2 ?

77 W x 2 @ 4 ?
+ 191 W x 2 @ 2 ?
+ 847 W x 1 @ 2 ?

97 W x 2 @ 4 ?
+250 W x 2 @ 2 ?
+1,066 W x 1 @ 2 ?
Signal to Noise Ratio referenced to 2 V output
(CEA-2006A) (1 W @ 4 ?)

-77.7 dBA F/R
-67.2 dBA Sub

Signal to Noise Ratio referenced to full output



-99.6 dBA F/R
-96.0 dBA Sub

THD+N at rated 4 ? power

0.07%

Maximum Efficiency at full 4 ? power per ch.

64.2%

Maximum Efficiency at full 2 ? power per ch.

61.4%

Idle Current

3.0 A

Input Sensitivity

308 mV – 5.2 V

Maximum Current at full power, lowest rated impedance

199 A

Frequency Response (-3 dB)

<10 Hz – 62 kHz

High Pass Crossover

50 Hz – 5 kHz
-12 dB/Oct

Low Pass Crossover

250 Hz – 5 kHz
-12 dB/Oct

Sub Channel Crossover

50 Hz – 150 Hz
-24 dB/Oct

Subsonic Filter

None

Bass EQ boost

None
For more info visit: www.audison.com.