From the folks at AudioPipe comes the new Q Line of subwoofers.
The Q Line products incorporate a lot of high-end features and are built for those who need a woofer that can handle high power levels and a lot of excursion, while providing good quality sound and lots of output. We wanted to take a closer look at this cool new piece of gear, so they kindly sent us a Q-12 sample for evaluation.
FEATURES
The AudioPipe Q-12 is a robust woofer with some very interesting design features. The first thing you notice is the lack of obvious mounting holes or trim gasket. The woofer uses something AudioPipe calls "Edge Extension Technology". In addition to accommodating very high excursion, it also serves as a cosmetic solution to hiding the mounting screws. The usual mounting holes in the basket are basically hidden by the wide high roll surround that has eight small scallops in it, one directly over each mounting screw hole. When viewed from the top, the scalloped sections are virtually invisible; it just looks very clean, like one big surround. To access the screws, you gently squeeze the surround a bit and tighten the screw. When you are done, you release the surround and the mounting location disappears!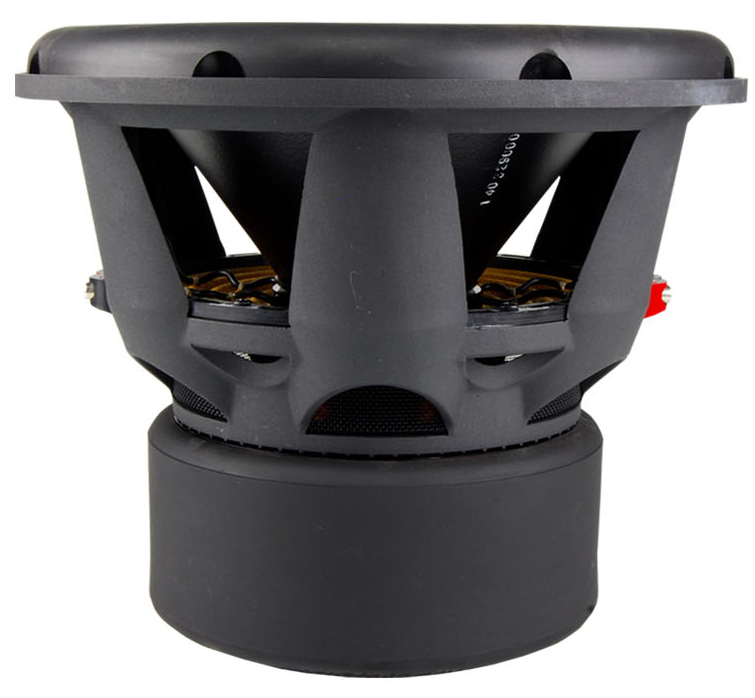 This is a big, heavy woofer that weighs in at over 40 pounds with a large 250-ounce motor comprised of four stacked magnets. The patented cast-aluminum basket is strong and rigid - a good platform to build a high performance woofer around. The basket is designed to incorporate custom shaped airflow vents, which aid in the cooling of the three-inch copper-clad aluminum four-layer voice coil.
The cone of the woofer is made of two parts. The underside of the cone has a steep taper and is very rigid, while the upper part of the cone is basically a full diameter dustcap. These two parts are bonded together in a way that creates a sealed air chamber between them, which is claimed to improve strength and reduce distortion.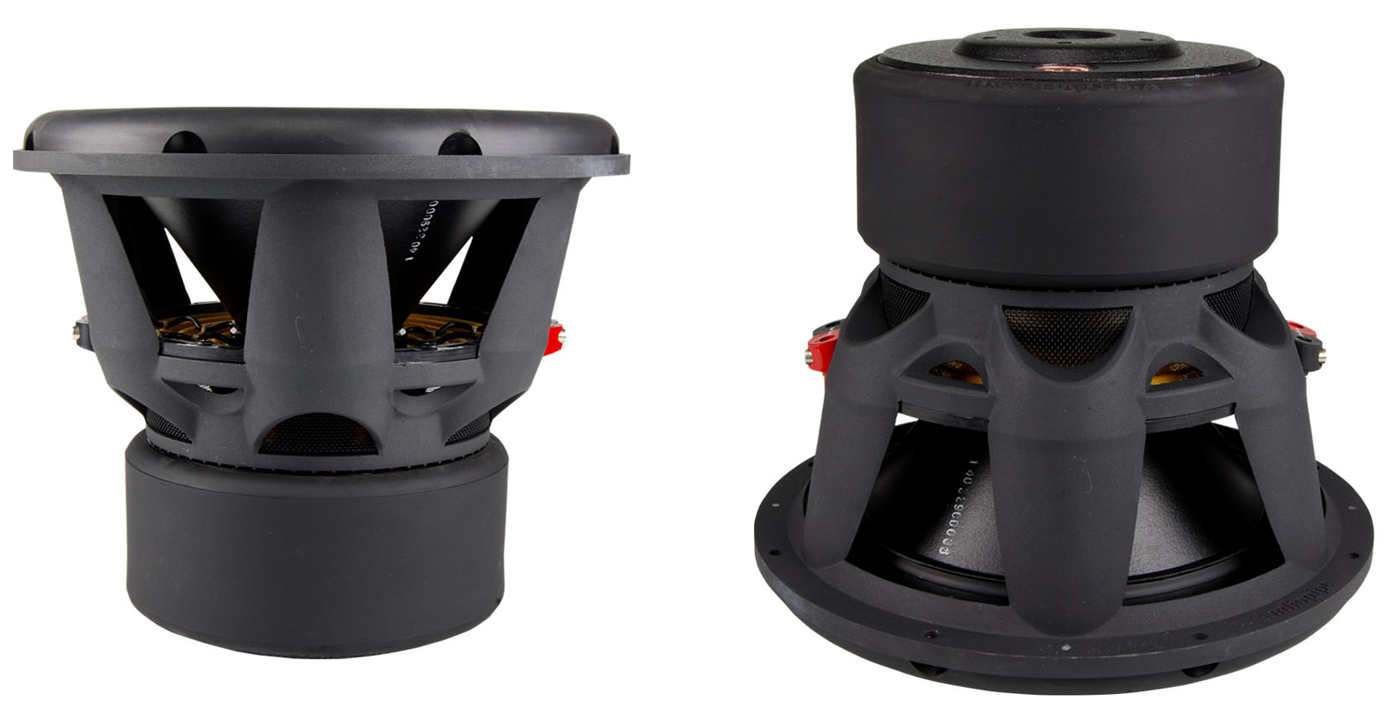 Below the cone, the Q-12 woofer uses a custom-tooled spider ring that is secured with both adhesive, as well as threaded fasteners to retain the linear-type Nomex spider. The custom spider ring also facilitates the mounting of AudioPipe's patented "Pipe-Style" speaker terminals. These terminals will accept up to 10-gauge cable and use hex head screw-type fasteners to secure the speaker wires.