For the last year or so, people "in the know" have been raving about the performance and value of Kenwood's Excelon Series XR-1800P component loudspeaker system.
Designed for audiophiles on a budget (or simply anyone who's looking for great value in a speaker system), the XR-1800Ps have been getting rave reviews from experienced testers all around the world. We thought it was about time to find out what all the fuss is about for ourselves, so with a quick call from our head office to Kenwood Canada, a set was on its way to me in Arizona.

MIDRANGE AND TWEETER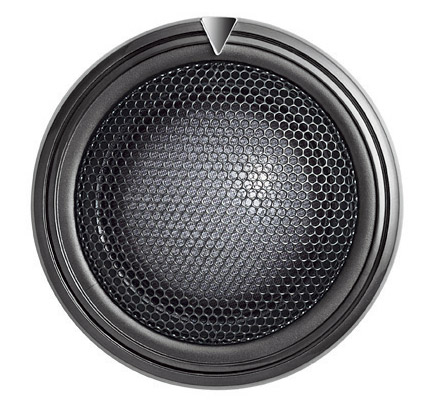 The Kenwood system was clearly designed with the "bigger is better" theory in mind, as the midrange/woofer is a 7-inch (180 mm) unit, and the system's tweeter measures 1.2 inches (30 mm). However, it's really not all about size with this system. The materials used were selected very carefully and after a significant amount of testing. For example, the material used for the cone of the woofer is formed from an advanced blend of hemp, glass fiber and traditional paper, and then coated with acrylic polymer paint. The result is a lighter and stiffer cone than polypropylene, while sounding better than carbon fiber. Similar research was done on the tweeter, resulting in the use of a polyester fabric material for the dome, with a special coating used for damping.
For the propeller heads out there who want more details, the woofer is powered by a 330-gram (11.6 oz.) ferrite motor, which is vented to eliminate pressure behind the dustcap. The electrical signal is sent through braided copper tinsel leads to a two-layer copper voice coil wound on a Kapton former. The woofer uses a non-uniform thickness rubber surround and a linear spider to control driver compliance. The steel basket is covered with a black powder coat. The large tweeter uses a neodymium magnet with a threaded mounting post, with surface mount angled housings included in the set.
Helping set the XR-1800Ps apart from their competition are special mounting brackets that allow the system to be used in a variety of different sized mounting holes. One set of brackets accommodates GM and Toyota mounts, while another set allows installation in Dodge-type 6x9 mounting holes - a very handy, and saving grace for those who don't have the ability to build custom speaker baffles.
When I'm hooking the system up, I note that it does not include any speaker wire, which is no big deal for me or a pro installer. But for the DIY crowd, it sure would be nice to include some crimp-on terminals for the two different sized spade lugs on the woofer, and some butt connectors for the tweeter.

CROSSOVER
The included crossovers for the system are fairly basic, with second order filters for both drivers. The network provides three selections for tweeter output level, with jumper terminals properly marked as 0 dB, -2 db and -4 dB (thanks for not using the silly + XdB markings, Kenwood). The wires for the tweeter are already attached, but are only about six inches long, so be prepared to extend them.

LISTENING
It's an early morning and I mount the Kenwood system in my listening room baffles, get everything connected and pour myself a strong cup of coffee. Armed with a dozen or so of my favorite evaluation discs, I begin what turns out to be a very enjoyable and extended listening session.
The first track I play is Just Can't Stop Lovin You by David Benoit. This is a complex track and very good for finding limitations in a system's mid and upper midrange. No problems here. The Kenwood system sounds better than I expect.
Moving onto other telling tracks from Dave Grusin, Jennifer Warnes and Don Dorsey, I realize why this system has been getting those rave reviews. For the price ($319.99 CAD), it blows me away. The sonic performance of the Kenwood XR-1800P is equal or better than systems I've listened to which cost double the price.
My only complaint - and it's a fairly minor one - is that these tweeters really work best if you can keep them totally on-axis. It makes a very big difference with this system, so that's something to remember when installing yours.
With the tweeters aligned with my ears, this is an exceptionally good system. From the low, mid-bass frequencies to the top of the scale, the system is smooth, detailed and articulate. I'm playing a ton of different music during the one hour listening session (that accidentally turns into three), and I can tell you for a fact, regardless of whether you prefer Beethoven, Black Sabbath or Brooks & Dunn, you'll really enjoy these speakers.
| | |
| --- | --- |
| | |
CONCLUSION
Because I test and review literally hundreds of products every year, I tend to be a bit jaded when I hear someone rave about a new piece of gear. But every so often, the product getting the raves really deserves them, and that's the case with the Kenwood Excelon XR-1800P component speakers. If I had listened to these blindfolded, I would have guessed they were either high-end car speakers or really decent home bookshelf speakers. In a nice cabinet, these might actually blow away some respected home speaker offerings. There's no way that a system this unassuming has any right to sound as good as it does, yet somehow, it does. Take your favorite music down to your local Kenwood dealer, audition them, then try to leave without buying them. Good luck. www.kenwood.com