The Rydeen name may not come immediately to mind when discussing vehicle electronics, but the company is working hard at changing that.
From their headquarters in Torrance CA., their staff live and breathe consumer electronics and are building the brand to represent safety, convenience and lifestyle.
I first saw their new DVA6 multimedia receiver ($799 MSRP) at the Consumer Electronics Show last January. After learning a bit more about it, I realized this is not just another video based head unit. In fact, there is nothing else really like the DVA6 on the market, period.

Features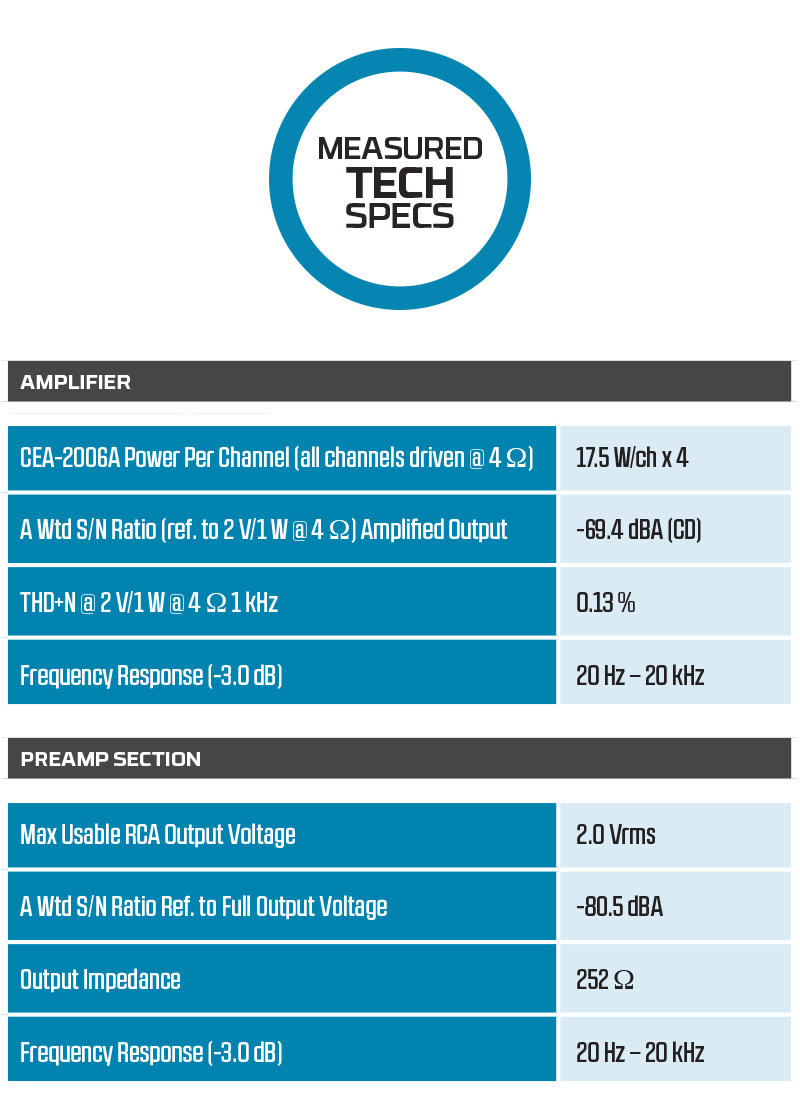 The DVA6 is equipped to playback virtually any type of media including DVD, VCD, CD, MPEG4, MP3, WMA, and the usual variants. It includes an AM/FM tuner, multiple auxiliary inputs, and has full Bluetooth connectivity. "Big deal," you say. "A lot of head units do that." Yes, but rather than just another app-centric head unit that revolves around requiring your smartphone for operation, the Rydeen DVA6 is an actual Android-powered multimedia receiver. Because the unit has its own special automotive version of the Android OS built in, it's automatically Google centric. This is probably also a good time to mention that it comes with an eight gigabyte hard drive built-in, and another gigabyte of RAM. The CPU is an ARM Cortex A9 dual core working at 1GHz, based on the widely supported ARMv7 architecture. Oh, yeah, this isn't your typical head unit!
Rather than installing a bunch of apps on your phone and then trying to get control of them via your head unit, you simply install the apps directly onto the DVA6 using the Google Play Store! The DVA6 eliminates the need to hard wire your smartphone to your radio every time you get in and out of the car. Additionally, it eliminates the often less-than-successful business of mimicking the touch and swipe experience of your smartphone onto your head unit screen – or worse yet – having to touch the phone itself.
Internet connectivity can be accomplished via several different methods. You can tether a mobile Wi-Fi device, use your smartphone, or connect to 3G or 4G access via the supplied Wi-Fi dongle that plugs into a rear-mounted USB port. The DVA6 even allows you to create your own Wi-Fi hotspot. Once connected to the Internet, the unit provides tablet-like access to real time traffic, navigation, email, and all the other apps you may have installed.
This is a very sophisticated and capable device, but it's also surprisingly intuitive and logical. It took me just minutes to have full Internet connectivity and even create my own hot spot that I use to connect my laptop to the Internet. With the DVA6, your choices for multimedia are expanded to basically any available app on Google Play, including those pre-installed:
• Google Maps
• Waze
• YouTube
• Pandora
• Facebook
• iHeartRadio
• Google Search (voice controlled)
• Gmail
• SYGIC (free short term trial subscription)

Of course Bluetooth connectivity for phone and music streaming (via A2DP or AVRCP), voice search and Siri is also supported.
Other useful features include dual zone audio, camera input (Rydeen has a brilliant 360-degree multi-camera setup available), and a SDHC/USB slot for music, movie or photo files. You'll be pleased to know that the software can be updated via a micro SDHC slot, so the unit will be updated and efficient for years to come.

Controls and Ergonomics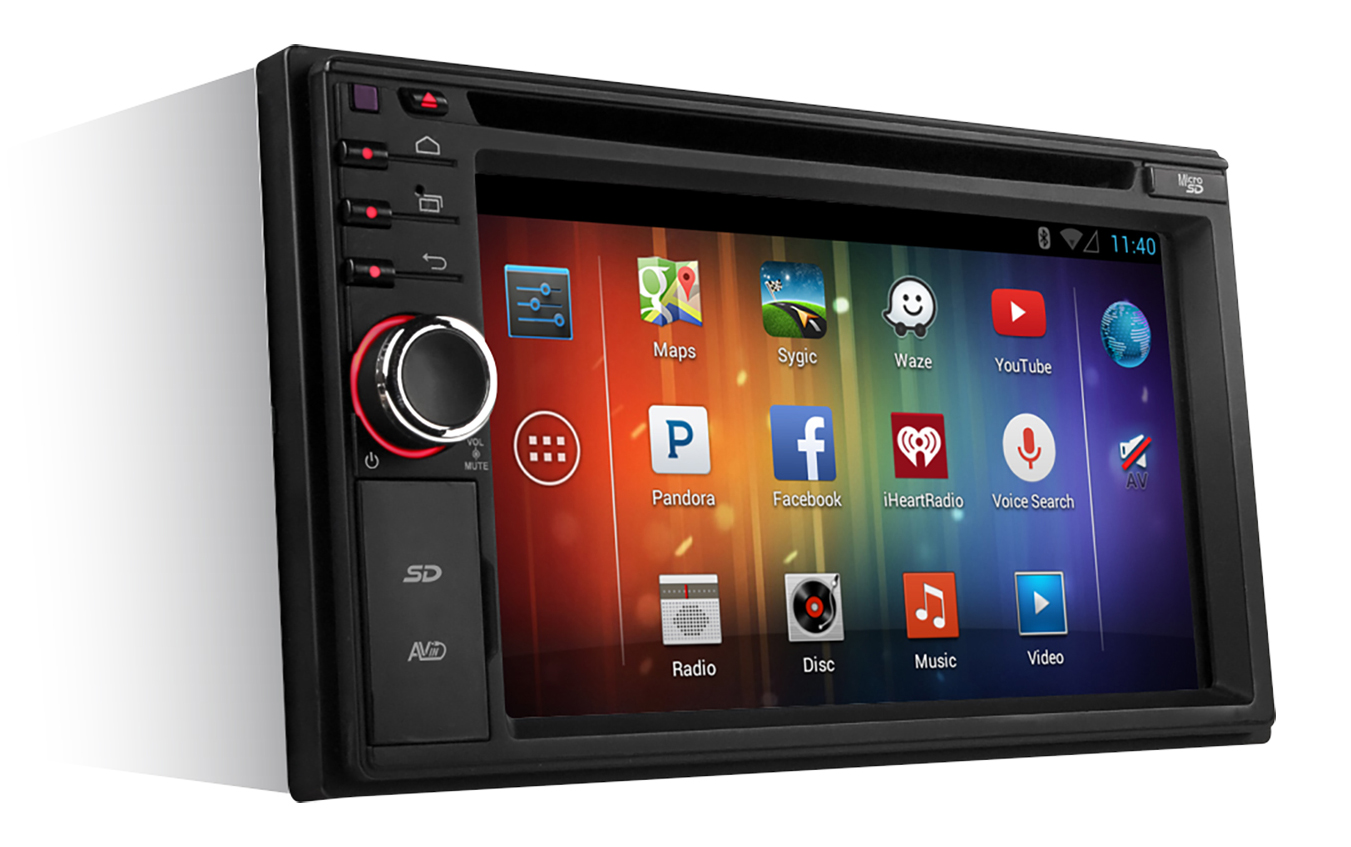 On a head unit with this much capability, the interface is critically important. So rather than confusing things, the DVA6's main control screen sort of resembles an icon-based tablet screen. Controls are easy to understand, and the unit is equipped with a tried-and-true rotary volume control. The net result is a very capable unit with far more features and convenience than ever before, while remaining quite simple to use and understand.
Button illumination is red or blue with customizable wallpapers.
The faceplate is fixed in position, and the CD loading slot is located at the top edge of the faceplate. Audio controls are simple to access and easy to adjust, regardless of what source you have selected. I also liked the ability to adjust the gain (relative volume) of each source independently.
Because this is an Android based unit, it does not directly support Apple devices, although using either Bluetooth or the USB connection, it connects with virtually any type of personal music player, Apple or otherwise.
If you have a car with steering wheel controls, the DVA6 can also interface with those controls via a third party adapter like the SWI-RC from PAC. Additionally, an infrared remote control is included in the box.

Listening
For my listening session I have the DVA6 drive two amplifiers using the front and subwoofer pre-amp outputs. As you would expect from a unit as sophisticated as this, the audio performance is very good. Frequency response sounds nice and flat, and the sub output controls provide me a way to shift crossover points and adjust the amplitude of the sub separately from the main outputs. The 6.2-inch TFT touch screen is responsive and easy to use, seldomly requiring a second attempt.
The noise floor of the unit is good, maybe not quite as good as my reference source unit, but enough for use in a car. People who buy this unit will be drawn to the fantastic array of available features and the convenience of full-time Internet connectivity. After listening to this unit for a few hours, it's obvious nobody will be sacrificing audio performance to get these features.

On the Bench
The Rydeen DVA6 confirms my listening experience, and all of the usual tests produce respectable numbers. The response is quite flat all the way across the audio spectrum. Stereo separation and distortion measures low as well, and the internal amplifier produces the typical 17- to 18-watts of clean power into four-ohms. Pre-amp output voltage is the advertised 2.0-volts, with an output impedance of around 250-ohms. The DSP powered equalizer with its 12 bands of adjustment and selectable Q work well, but I would have liked a bit more adjustability of the subwoofer output, and a way to control the sub volume with fewer screen taps.
| | |
| --- | --- |
| | |
Conclusion
Doing a thorough review on a product with this much capability and available functionality could fill up half of this issue, but suffice to say it's the most intuitive, easy-to-use and well-thought-out Internet-based receiver I have tested to date.
With products like this, Rydeen is sure to become a recognized leader when it comes to cutting edge technology for your car. www.rydeenmobile.com