Photos By www.battleoftheimports.com
---
The Battle of the Imports (BOTI) has weathered the storm and now enters its 20th year of operation in the sport compact drag racing scene! They haven't just been involved in the scene, but have defined how this sport has progressed and built what you see today. The season opener would be run in the top tourist destination of Orlando, FL at the Speed World Dragway facility. The NHRA-sanctioned strip is about 20-miles outside the core and has played host to many 1320 battles over the years. With clear, dry conditions, the stage was set for some ripping heads-up racing.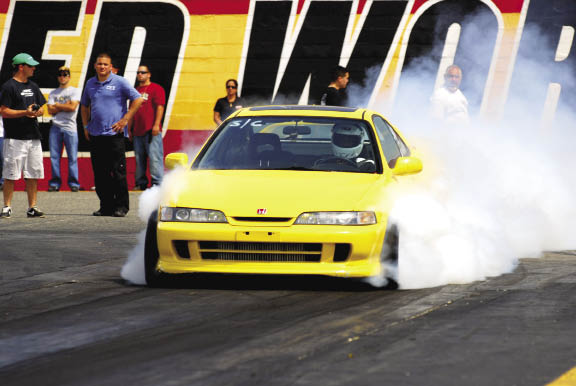 The Pro classes drew in all kinds of competitors and it was great to see cars reappear we haven't seen or heard in a while. In Pro Stock however, household name Norris Prayoonto was charging through the field and eventually ended up in the finals piloting his all motor Clutch Masters Honda Insight. In the final showdown he'd meet Jesus Padilla in his Mazda RX-7 and both brought their A-game with identical reaction times. Prayoonto crossed the line first with a This email address is being protected from spambots. You need JavaScript enabled to view it. and Padilla was only 0.2-seconds off his tail.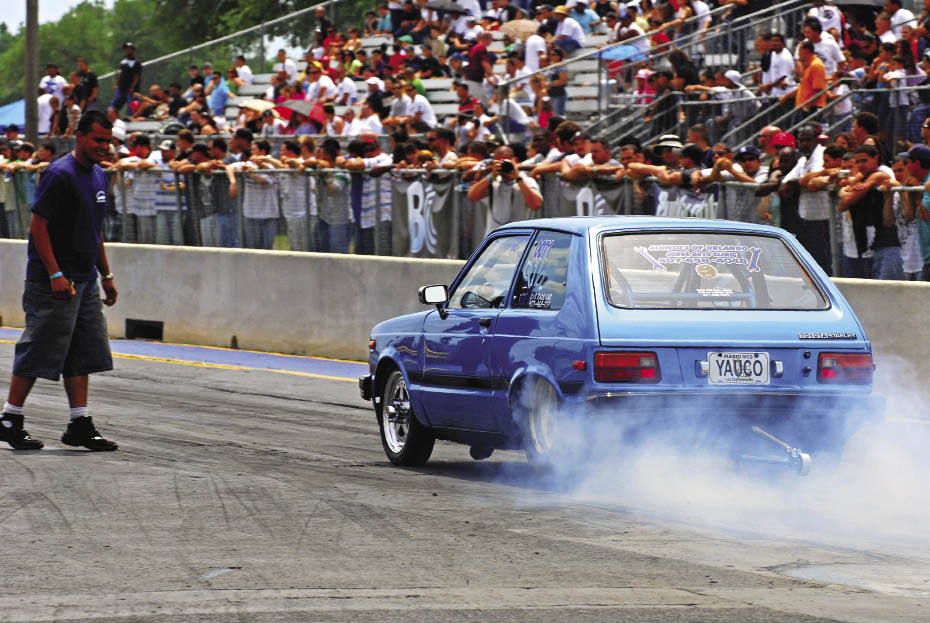 In Pro Import a whole load of fierce compacts driven by determined Puerto Ricans were in attendance. The drag races are always better when the strong Puerto Rican enthusiast community comes out in full force and BOTI is their proving ground! The entire field broke into the 9s and it truly was anyone's event for the taking. Luis Ferrer was the top qualifier and was given a 'bye' run in the first round with an odd number of cars. Ferrer met up with the other top gun Sergio Reyes who had been working the other half of the tree. The two met in the finals and although Reyes' reaction time was quicker out of the hole, Ferrer reeled him in with his RWD Corolla by the end of the run.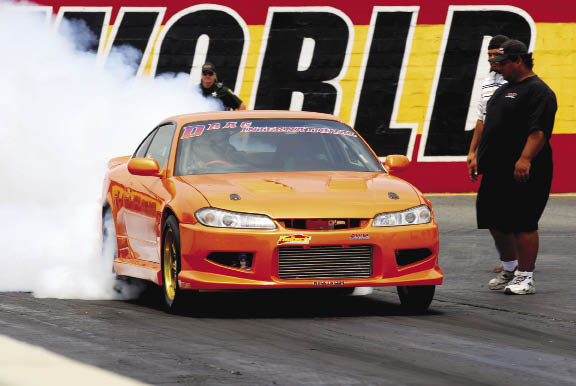 Another highlight was seeing babealicious import model and driver Jessica Barton show up in her drag Toyota Supra to take on the boys. Last year, she bagged a trophy in the Street Tuner category. Back again armed with the same Supra, Barton qualified 3rd before the eliminations were under way. Barton put away Shane Samuels in round one with a blazing 9.14 @ 158.67mph and then stomped out Larry Ramnath's Nissan with a 9.21 at 156.68mph. Yah that's right she drives a street legal Supra that runs bottom-9s … whatcha got, huh? In the Final, Barton got a massive hole shot, but despite Dachiara having the better ET and speed Barton crossed the finish line to cement a back-to-back class win at Orlando.
As the Official Media Partner of the BOTI series, Performance Auto & Sound will be there every step of the way. Not to mention next time you hit up an event you'll see the guide for BOTI we were proud to produce. Until then, keep it off the streets and hit the 1320 when you want to settle a score.