Photos by Carlisle Events and JP Kongas
---
With no signs of slowing down, the legendary Carlisle Performance & Style show stormed into central Pennsylvania like a hurricane. The legendary Carlisle event is still as wild as it legally gets, and the number of attendees speaks volumes of the entertainment. Carlisle Performance & Style is the place to find the hottest, loudest, most tricked out rides from across the country and across the border. The cars, the girls and the parties were all in overdrive this spring for the annual event. The action was jammed into two days of automotive mayhem and fans could barely take a breath.
However, it isn't all about the show cars just sitting around on display. The weekend was filled with drifting action and even some autocrossing on the wide open spaces. Then there is the ever-popular burnout contest, which sees competitors run what they bring. Some custom build burnout vehicles sent the crowd into a frenzy and if the burnout contest didn't drive enthusiasts wild, the Carlisle bikini contest sure did. Some of the most serious hotties from around the country were up on stage bearing all for the crowds pleasure. All to the soundtrack of plenty of live music and hot DJs tearing up the wax.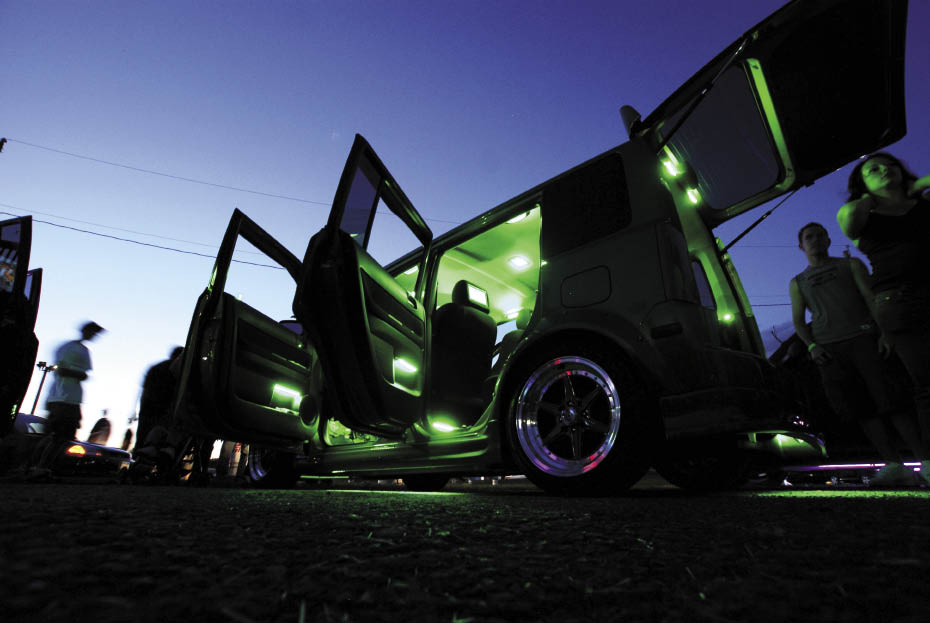 Back on the show front, there were over 1,500 vehicles ranging from custom compacts, VIP sedans and SUVs, donks, mini trucks and modern muscle. In fact, whatever you like was probably there including a number of motorbikes. We didn't even have the time to see the entire car show, it is just too big.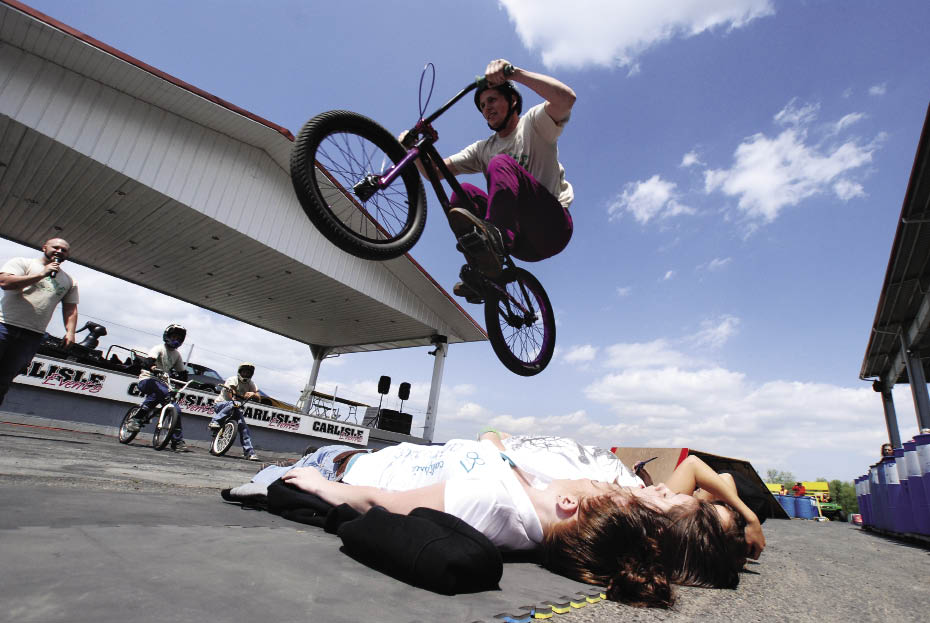 Many car clubs were out in full force including the hottest Nissan-powered rides from Club NICO. The annual NICOfest is held at Carlisle and brought out over 100 custom Nissans from every model and style. Then the VIP element was brought up with a visit from the North East Lexus Owners Club (NELOC). These outrageous VIP styled cars came with that element of the good life. But make no mistake, these are not your typical elderly-owned Lexus, many of them are turbocharged, supercharged or have Supra 2JZ swaps. Well-known tuner Aaron Vaccar showed up to display his full trailer display and insane Subaru STI, which has earned a feature in this very issue of PAS Magazine (see page 80) and impressive tuner Peter Colello flaunted his jaw-dropping Celica also set for an upcoming feature right here in PAS.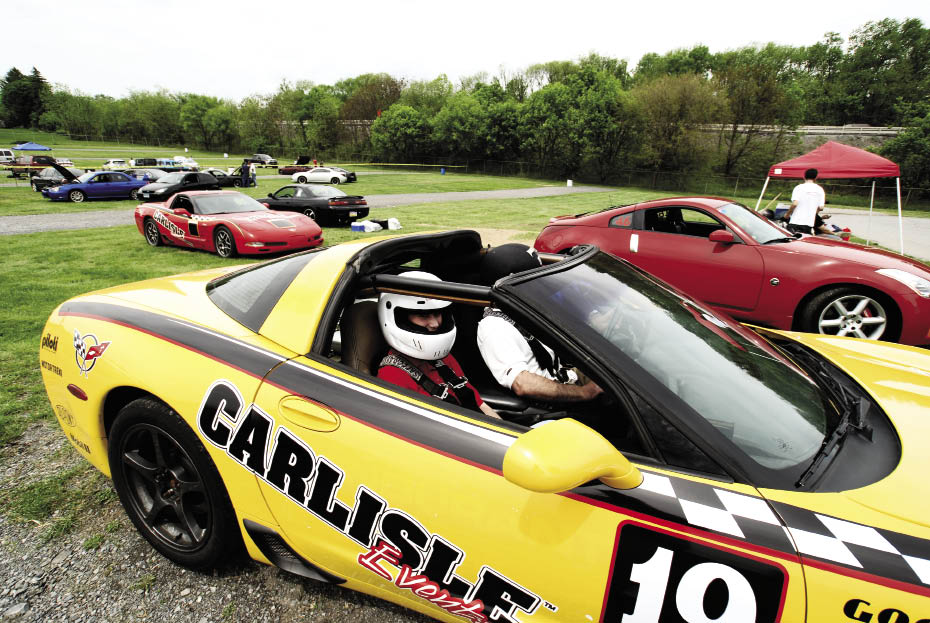 The drift track at Carlisle is challenging to say the least. It's really set up to be a short SCCA Autocross track and Carlisle brought in local legend Mikey Swartz to see if drifting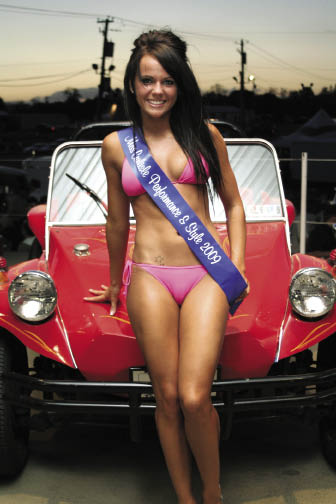 was possible and he was able to link turns and make it happen. In 2007 it was by invitation only and in 2008 they opened the track to anyone willing to sign their life away! This year proved to make for some interesting track time, some stunned us with their skills and some struggled to stay on course. Nonetheless, everyone had a sick time drifting, autocrossing or just taking it all in from the sidelines. Last year, Carlisle also built a new observation deck at the top of the hill offering the best view in the house.
Maybe you are better at the hands of a gaming controller than an actual steering wheel? No problem, Carlisle had you covered. The Harrisburg BALLERS Club presented a gaming tournament featuring Madden '09, Guitar Hero 3, and Forza 2 for Xbox 360 with over $3,000 in prizes up for grabs. This event contiues to top the charts and we can't wait until next year's Carlisle Performance & Style madness!