Photography by Shanket Bhikha
---
The local tuner car scene organized the Community of Speed automotive show at Dunkin' Donuts in Corpus Christi, TX on December 12 to benefit Timon's Ministries, a non-profit group, with charitable contributions from event participants of toys, clothing, and blankets, for those less fortunate.
"The best part about coming together for the Community of Speed event is being able to help those less fortunate, by providing for a brighter holiday season. Not everyone has the ability to provide for their families, so we wanted to help as many families as possible," stated Wayne Raqueno of tuner shop - GS Motorsports. "In the future, we look forward to doing more events in the area to benefit more non-profit organizations."
Hosting the Community of Speed at a weekly automotive hot spot known as the Double D Iced Coffee and Cars Meet, the holiday toy and clothing drive brought about the largest attendance, attracting over 300 cars from the local area. Car teams including Hardhitters, 4K Motorsports, Unlimited Performance, Revolution Performance, NVUS, Team Eternal, Swoop, Lonestar, and Chubbicars, were all in attendance. Six large boxes were filled with donations for Timon's Ministries.
"Wow! What a blessing! A big thank-you to Mr. Wayne Raqueno and the CC TUNER SCENE for their collection of new clothes, blankets and toys for our pantry dependent children," says Cyndy Bryant of Timon's Ministries. "We will be handing these out as Christmas presents at our children's party next week!"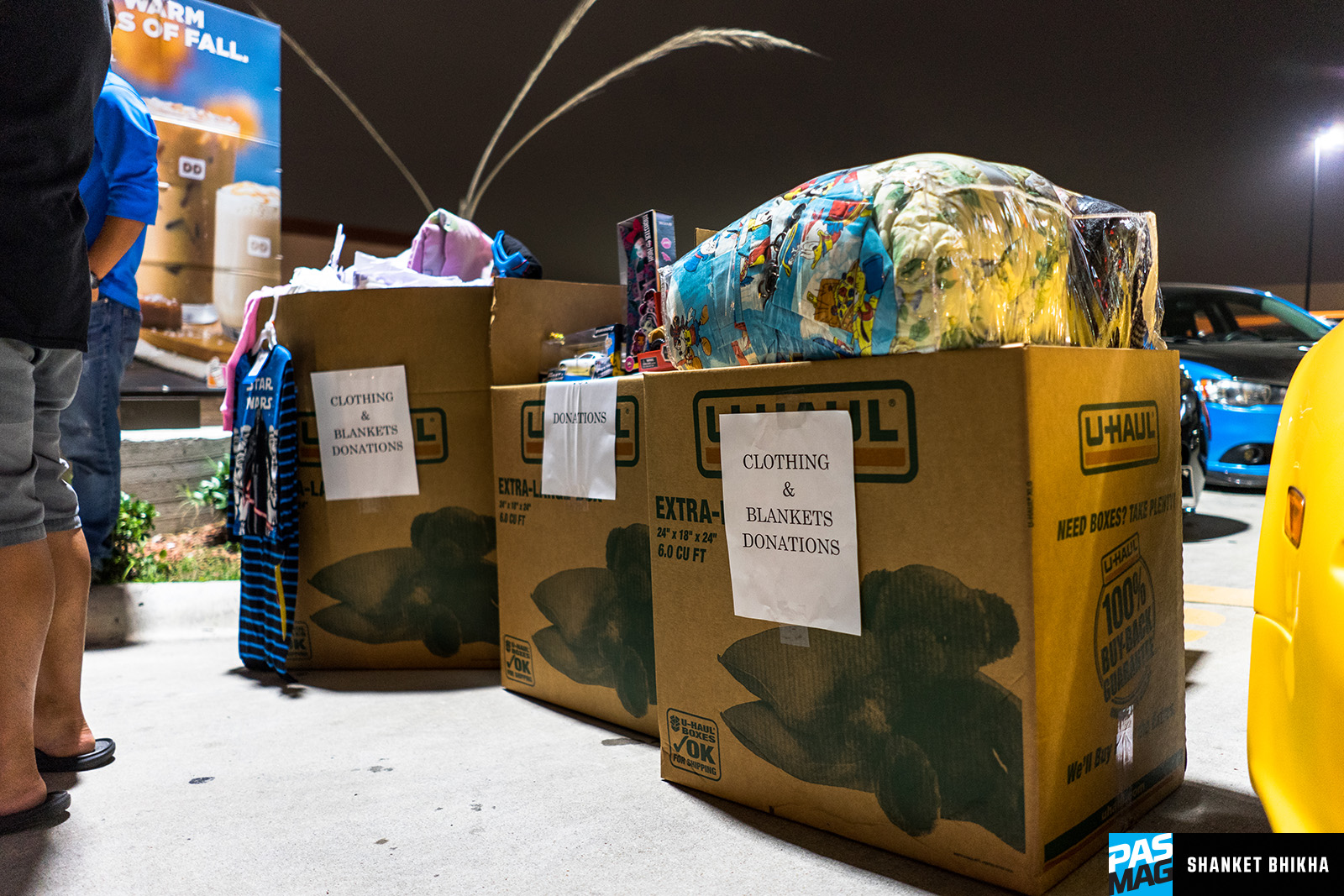 Timon's Ministries is a day resource center dedicated to providing services to the poor. Health initiatives include free medical, dental and eyecare, food and clothing.
Sponsors: GS Motorsports, Chibicars, IDS Wraps and Signs, FTR Special Projects and Detail, Celltech, Dunkin Donuts
Contributors: Wayne Raqueno, Shanket Bhikha