Photos by www.skootermedia.com
---
Thousands of excited fans packed the facilities at Toronto Motorsports Park, Cayuga for the Canadian Sport Compact Series (CSCS) Season Finale on September 21 to see first-hand who goes home a champion. Featuring Canada's fastest Time Attack, Drag Racing, Drift and the always crowd-pleasing Sonax Tuner Cup Show & Shine the CSCS Season Finale was an event to remember.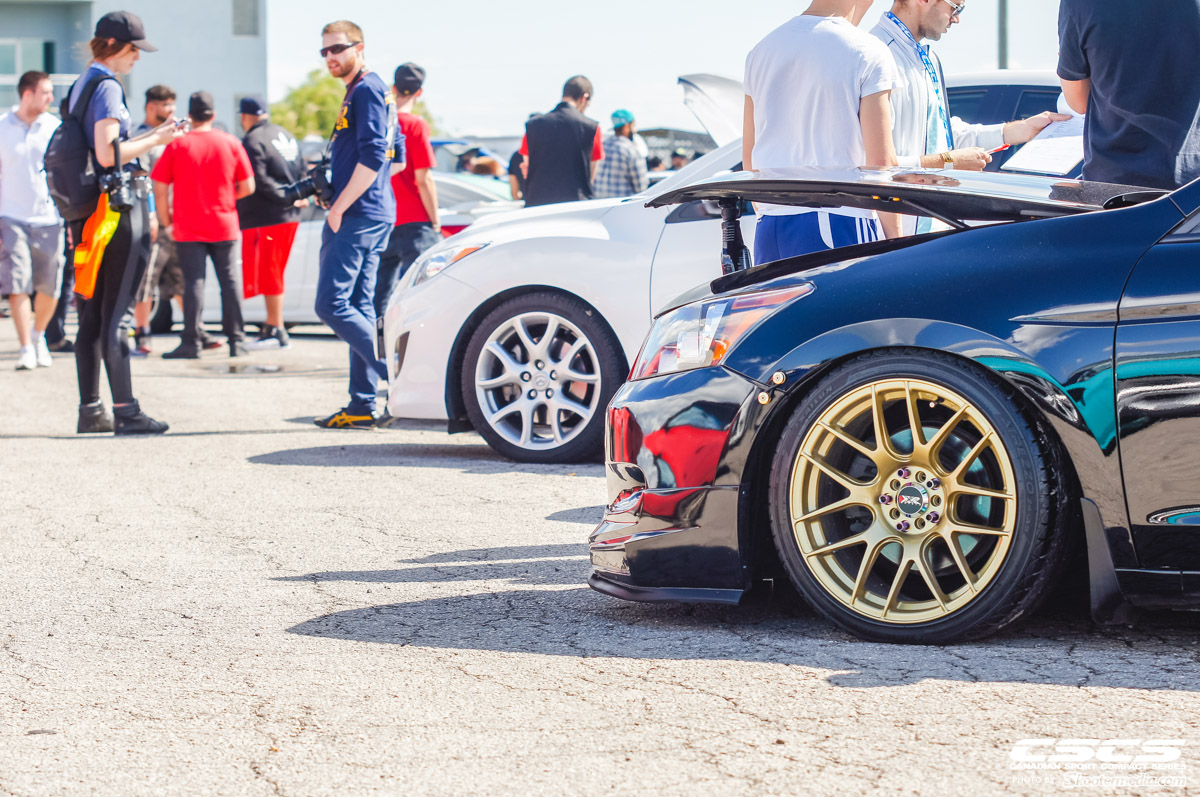 Presenting sponsor Scion Canada held nothing back with experience ride-alongs, giveaways and a paddock full of modified Scions from local clubs including a rocket bunny FR-S built by Indy's 101. Johnston Research and Performance set up an impressive product display of some of their extensive racing and aftermarket product lineup to give competitors, fans and future competitor's hands on knowledge where it matters most, the track.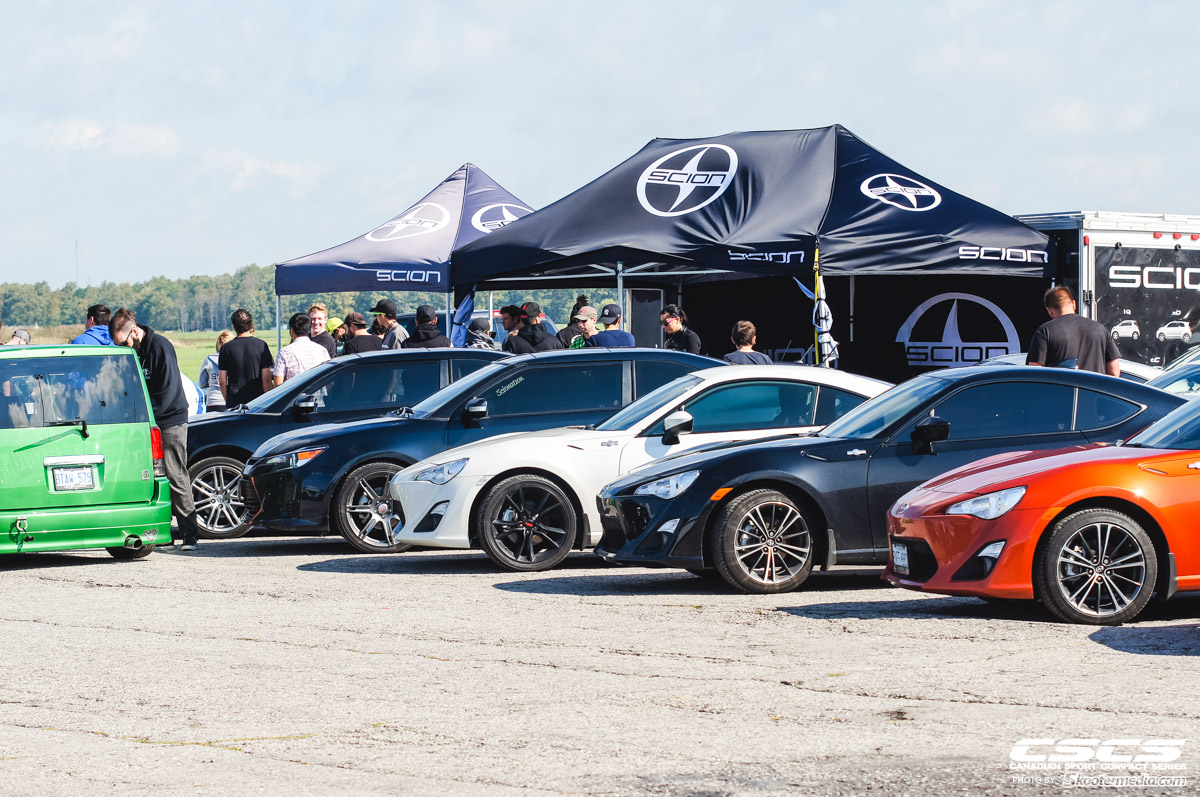 On track action began early as CSCS Drifters shredded tires for a final smoke filled show. Drift top 16 ran into the afternoon with Jakub Matuszewski, Riley Sexsmith, Dylan Sharpe and Pat Cyr in his amateur spec Hachi-Roku making it to the final four. Riley's RWD converted Subaru put up a tight battle against Dylan's LS powered 240sx but in the end it came down to Dylan's monster torque smokeshows against Pat Cyr's reckless entry speeds. Through an intense tandem battle, Dylan Sharpe came out on top to clench the 1st place victory for the Season Finale as well as the 2014 CSCS Drift Champsionship!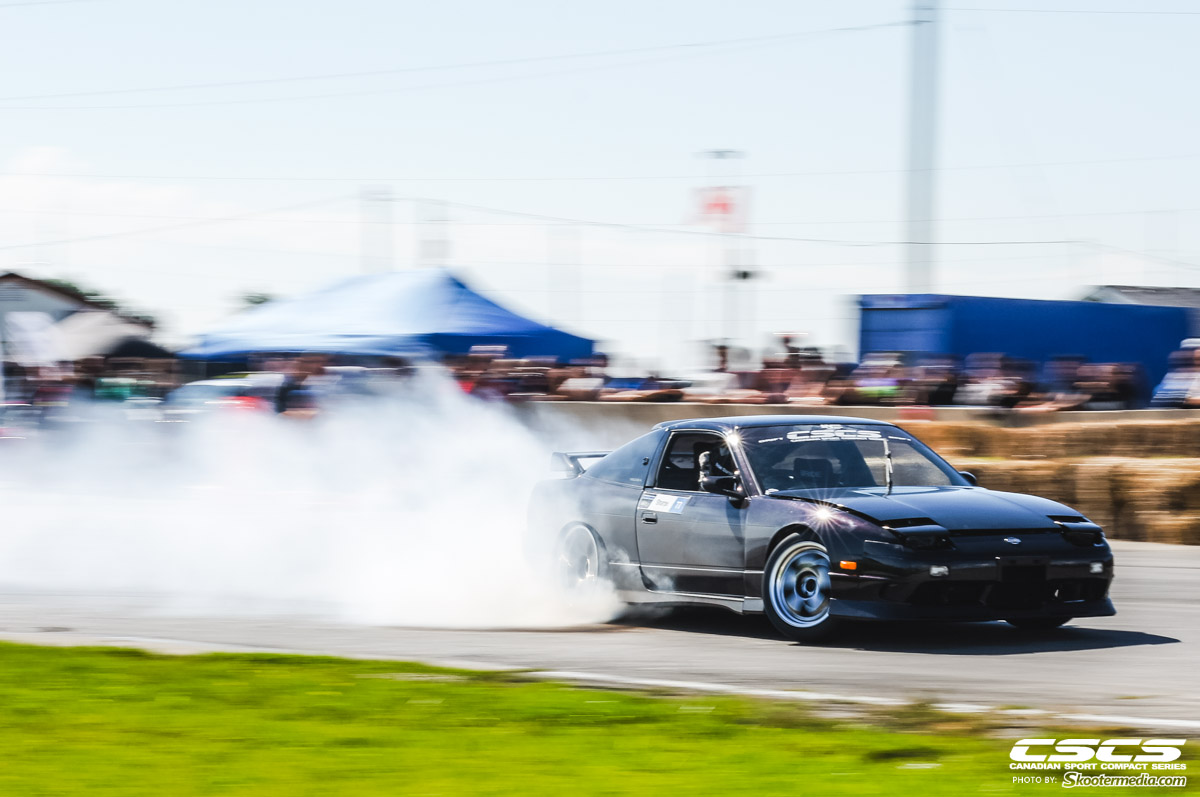 The CSCS Sonax Tuner Cup Show & Shine competition is unlike any other show series, with a variety of classes for all makes and models as well as speciality awards such as Best Body, Best Stance and Judges Favourite it's no surprise that the CSCS Season Finale had the most competitors of the season. Tire Connection stepped up to support with a Best Wheel & Tire Award that had judges looking for the perfect set. Eventually Allison Blundell's Scion FR-S sitting on flush HRE's took home the newly minted prize. The prestigious Best of Show award saw Brett's fully built show stopping Camaro place second with 1st place honours going to Kevin De Costa's perfectly polished and supercharged Saleen-spec Mustang GT convertible. The stylish Best Body Award was earned by Nextmod's Tom Nguyen's widebody Varis Supra sitting on air and topped off with a massive Voltex wing. Tom's car is so complete as a total tuner package that he also won third place Best in Show!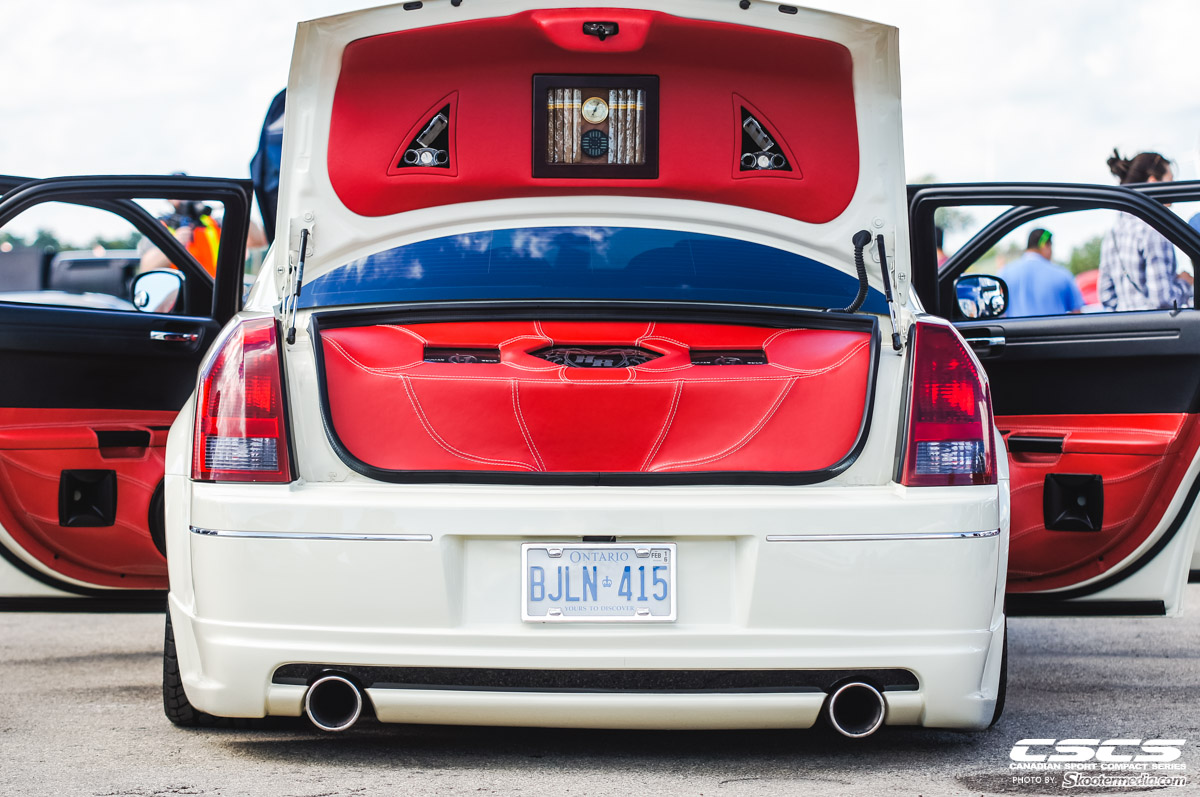 Drag Racers were anxious to return to Toronto Motorsports Park, as it has always been a CSCS track favourite. The staging lanes were full of enthusiasts looking to get a timeslip, improve ET's or simply have fun at the track. Bracket saw veteran racers John Wooley and Clint McAdams in the finals with John's kitcar dubbed "Ratso Italiano" coming out on top of Clint's SRT-4. In Street Warz John Berbosa beat out Austin Shoemaker and Superstreet saw the battle of the Civics with John Nguyen losing out to Billy Juett.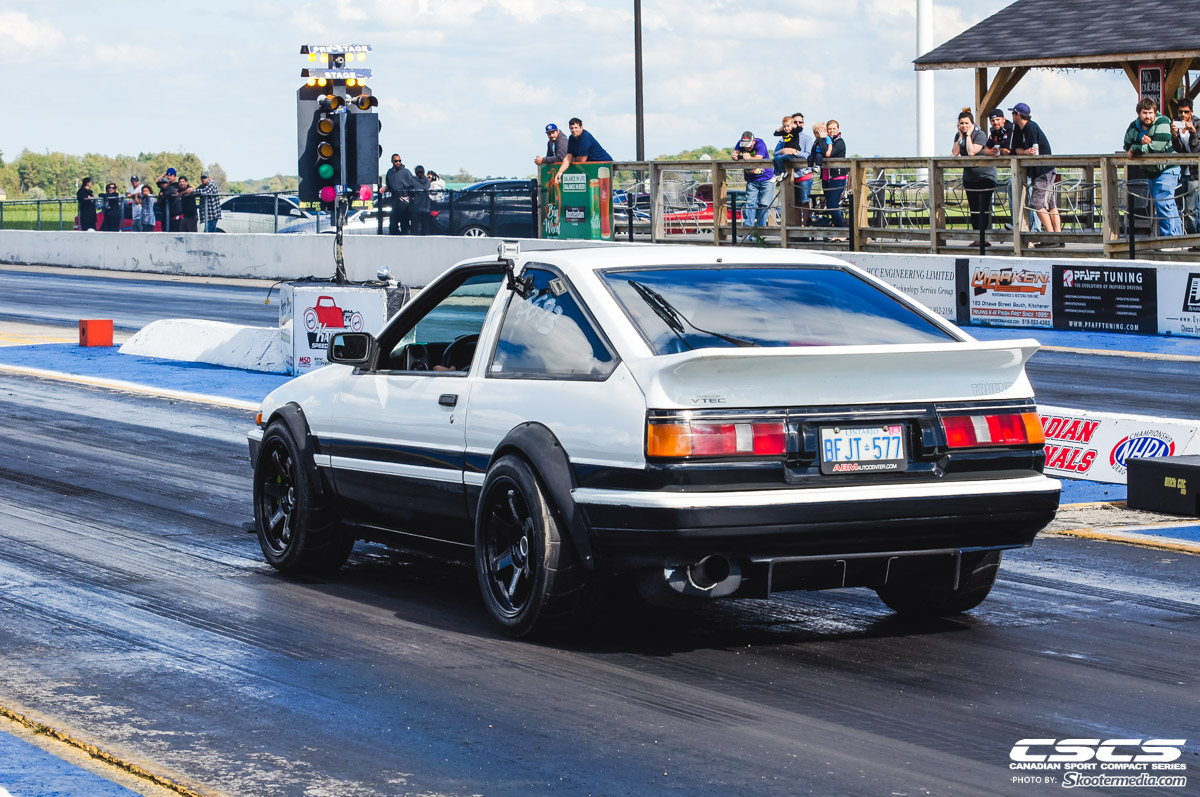 CSCS Time Attack has seen a competitive 2014 season. With five events over three distinct tracks, a shakeup in rule and class changes, and competitors ever more invested in car and driver development the limits were set high for the Season Finale. Unfortunately, the track conditions were far from ideal. With a rainstorm the day before leaving the track damp in the AM, and a thunderstorm in the afternoon causing a 15 min rain delay and soaking the pavement meant drivers had to be aware and take lines accordingly. Street Class competition put Erik Dalla Riva in first place FWD, Martin Deregowski's s2000 in first place RWD and Patrick Ho beat some close competition for first place Street AWD. In Superstreet the battle of the civics waged on in FWD between Lap Li, Chris Boersma and Wilson Chan but when the dust settled and the times were in Lap Li won with only a second split between the three drivers.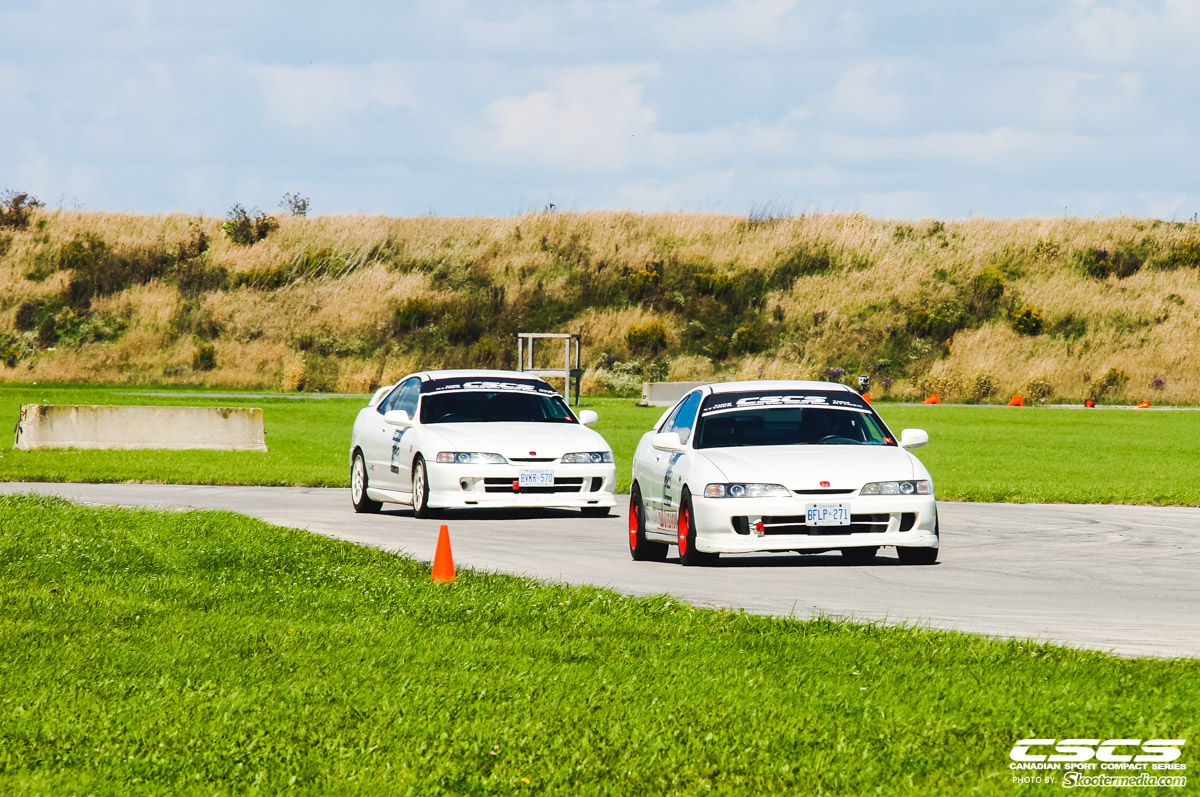 Unlimited competition brought out some of the fastest Time Attack cars in Canada. In Unlimited FWD, veteran CSCS competitor James Houghton's high-powered Integra Type R took home another first place victory. Unlimited RWD recently saw Vince Strati's 240sx join the ranks after new tweaks to the original Street RWD car including a full LS v8 swap conversion. The power and grip would prove to be enough to beat out the highly skilled Riaan Van Vuuren in his prepped Corvette and 2013 Unlimited Champion Andrew Cassidy. In the ever intense Unlimited AWD class Duane Hoo's Versace Eros widebody STI beat out Brian Wong's APH widebody Evo IIX after a battle in the wet.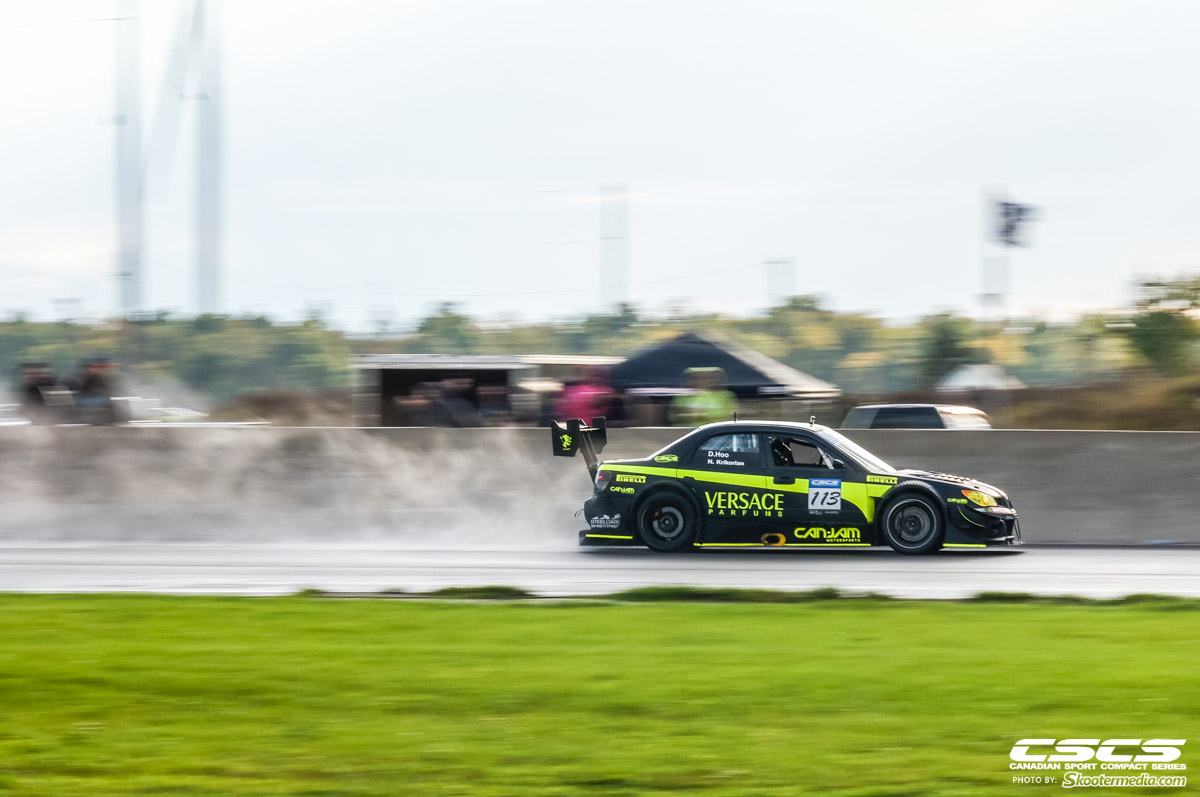 CSCS would like to thank all of the sponsors, competitors, volunteers, and fans for a record-breaking, history-making, unforgettable 2014 season. See you all in 2015 where we once again come together to 'Prove it at the Track'!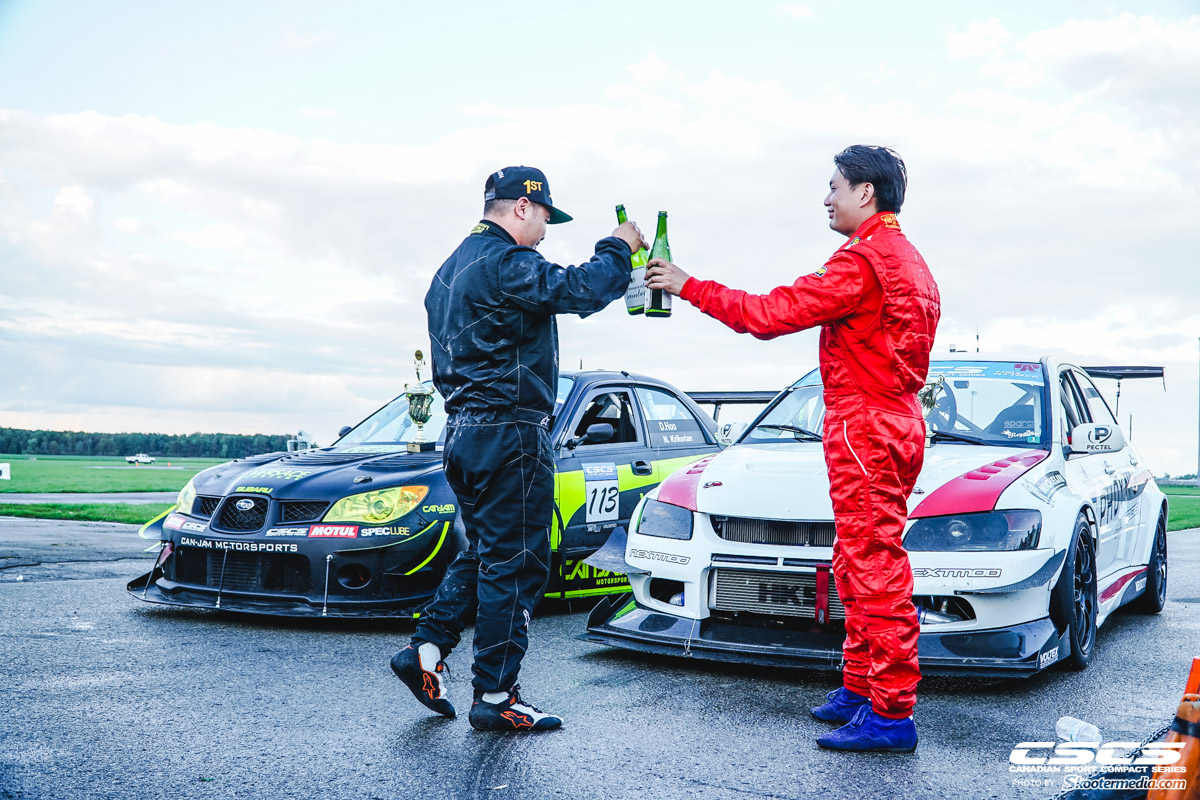 For the official resutls visit: http://cscs.ca/cscs-season-finale-official-results.
For more event info visit: www.cscs.ca.