Photography by Colby Hampel, Ranger Ramirez
---
Nearing the end of 2018, the car community, particularly in the tri-state area (New York, New Jersey, Connecticut), anxiously waited for Elite Tuner to announce their ever-growing event tour schedule. And in November of 2018, only a handful of dates and locations were announced on Elite Tuner's social channels and it was at that moment it became reality, for most, to have their builds ready after a long forecasted winter ahead for the New Jersey tour stop. The date for the event was slated for April 14th, 2019 and the venue was announced - Atco Dragway - a first-time for Elite Tuner. An announcement was later made that vehicle registration was to open on January 2nd.
On April 14th, Elite Tuner organized their first-ever event at Atco Raceway in Atco, New Jersey, presented by 1Hunnit Street Expression and Voodoo Ride and sponsored by Synergy Automotive Protection, and attendees witnessed many competitions and activities throughout the day.
Test and Tune
Low Car Limbo
Team Tug of War
Burnout Contest
Show & Shine
2-Step Competition
Live Performances
DJ
Raffle Giveaways
A main attraction for the event was an Audi A5 car giveaway by 1Hunnit Street Expression. A video was posted on Instagram of the emcee announcing the winning ticket - #778 - as the crowd cheered with excitement.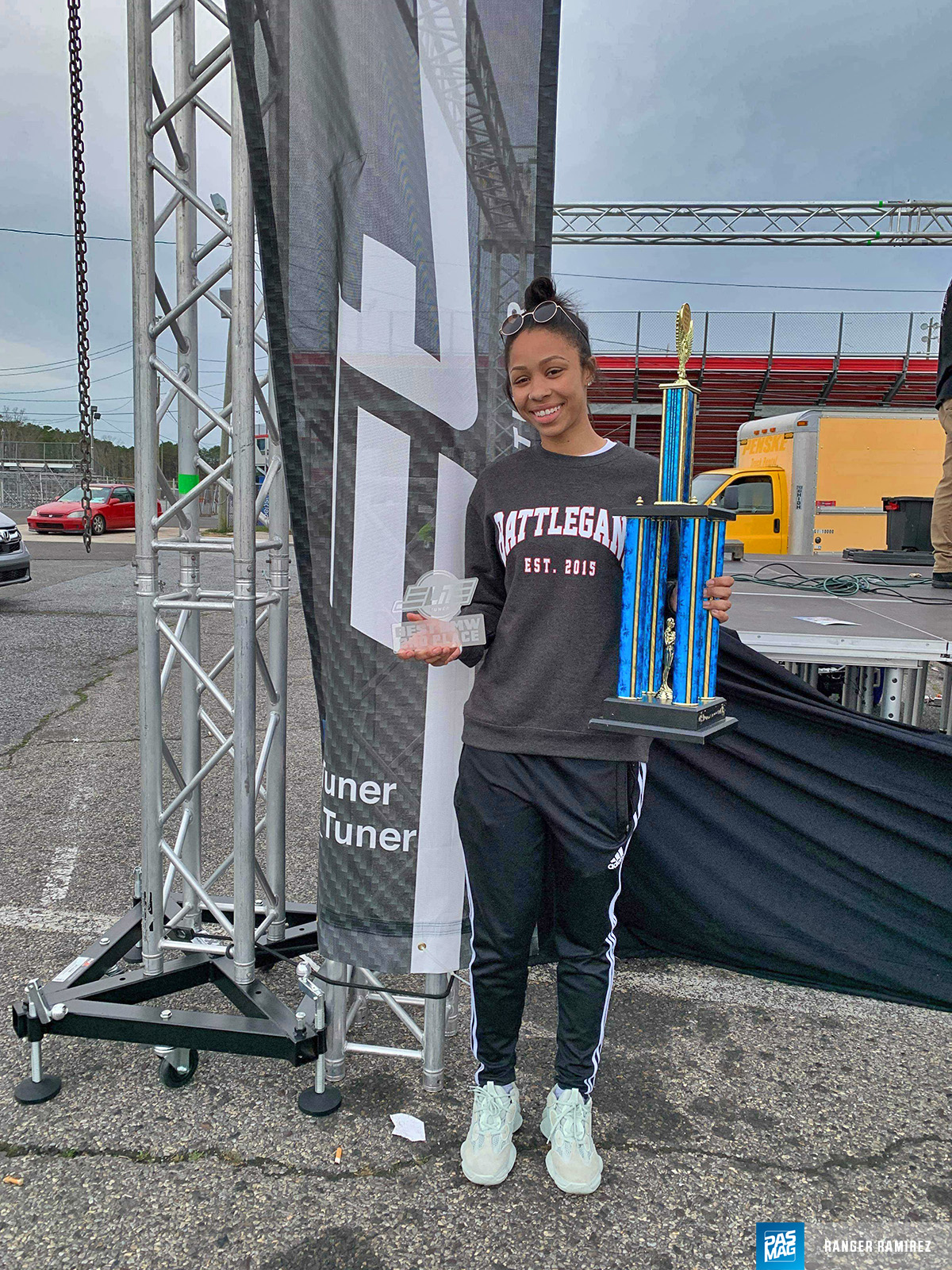 In the PASMAG Tuner Battlegrounds award category competition, Seed No. 4 Alyse Jackson, the owner of a 2008 BMW 328i, was announced the winner with 80% of the Popular Vote! Stay tuned to Alyse's print feature in a print edition of PASMAG.
For more Elite Tuner event info, dates and locations, visit www.elitetuner.net.