Photography by Micky Slinger
---
Toronto dials in its fitment.
Fitted is where you get to see what everyone has been slaving over in their garages during the long Canadian winter. Who's static and who's on air this year? Who switched up their wheel game, or dialed in their fitment to be even more aggressive? These are all things that are answered as you walk around the Brampton Fairgrounds and take in the best of that the Toronto area and beyond has to offer in terms of stance.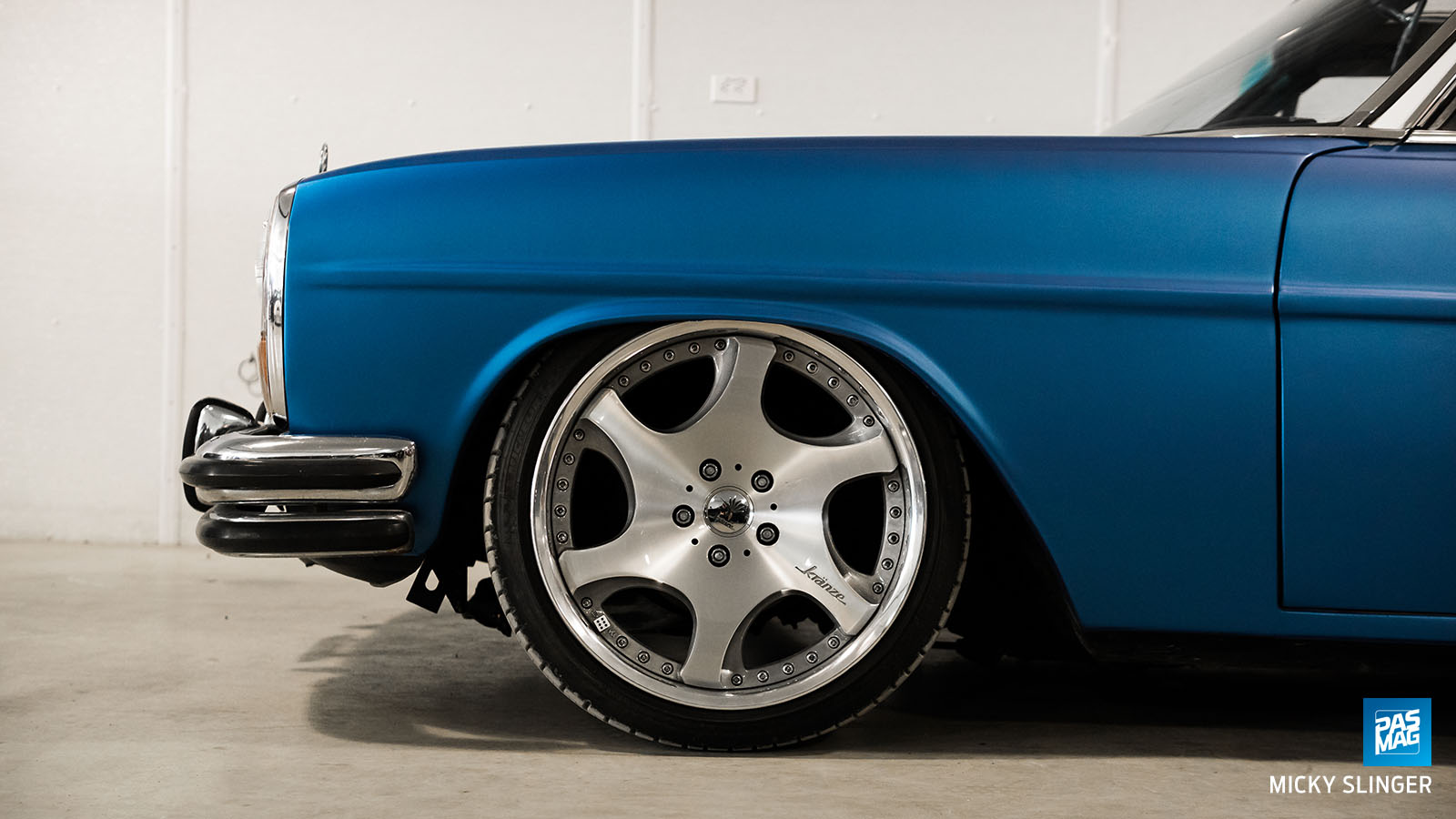 For 2018, the stance term also branches out to "track stance" with Fitted's newest award category: Best Track/Drift, which was selected by the boys over at Drift Jam. Peter Chrisikopulous' beautiful-built and drift-ready '92 Silvia took that award home, and rightly so. Other highlights include Luigi Saullo's Best of Show Genesis Coupe (also PASMAG's last cover feature), the fully-polished Volk GT-S wheels on Brandan Nankoo's Nissan Maxima that took home Best Wheels, and the winners of Best Air and Static – Braden Falkingham's 2016 STi and Justin Pelowich's Scion FR-S, respectively.
Pelowich had a very successful Fitted this year, as his static FR-S also earned the fan votes needed to win the Tuner Battlegrounds award over Virginie Rioux's Honda Civic (all the way from Quebec!) with a very successful social media strategy. Stay tuned for a feature on his car in PAS soon!
Justin Pelowich
93 voters
1,000,000+ hashtag impressions
Virginie Rioux
59 voters
135,000+ hashtag impressions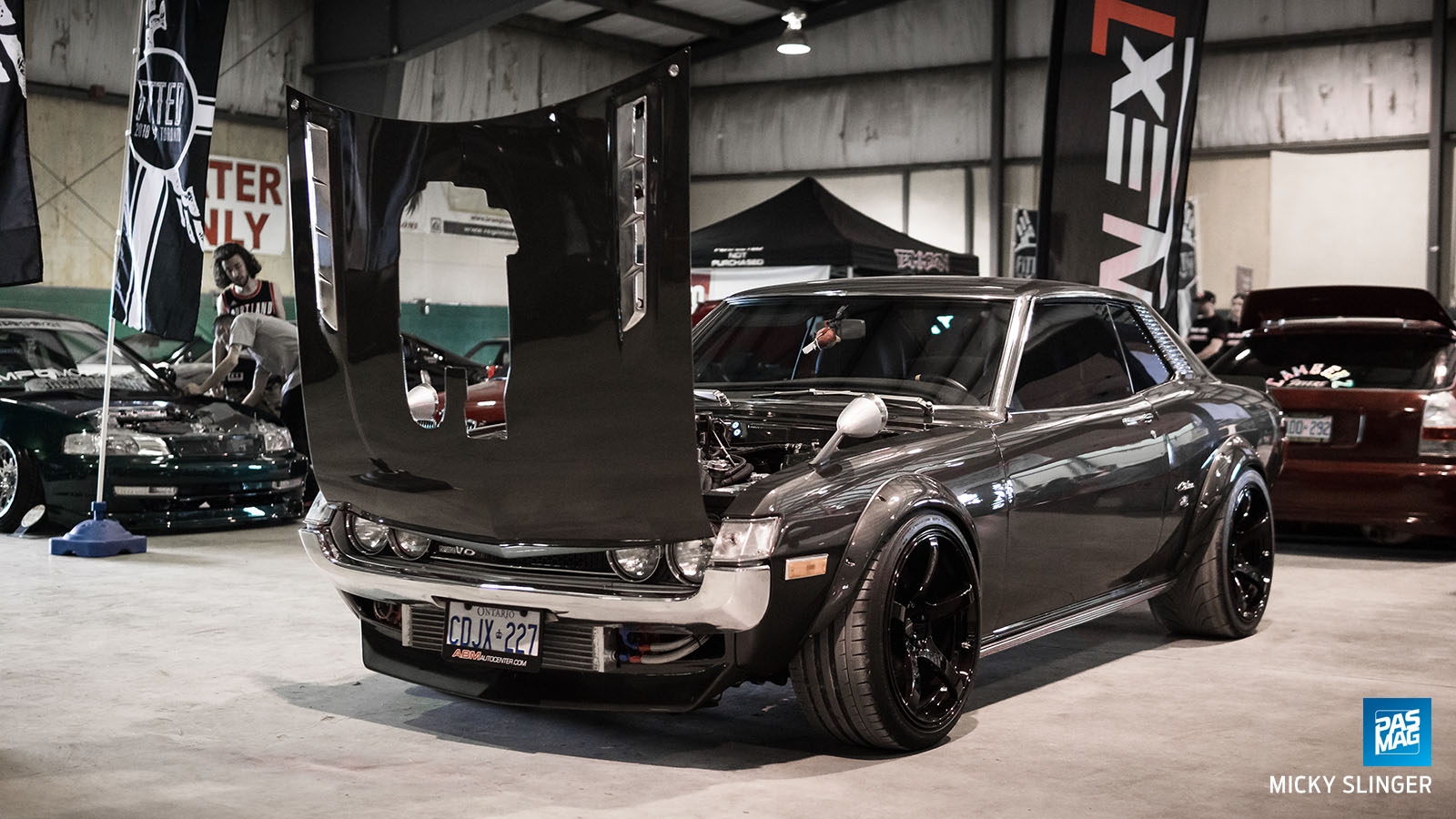 I was also lucky enough to be given my own award category again this year, and awarded Editor's Choice and a full PASMAG feature to Jon Nguyen's 1972 Toyota Celica – you know, the crazy clean one with the huge supercharged V8 sticking out of the hood. We're very excited to have Nguyen's creation in our pages soon.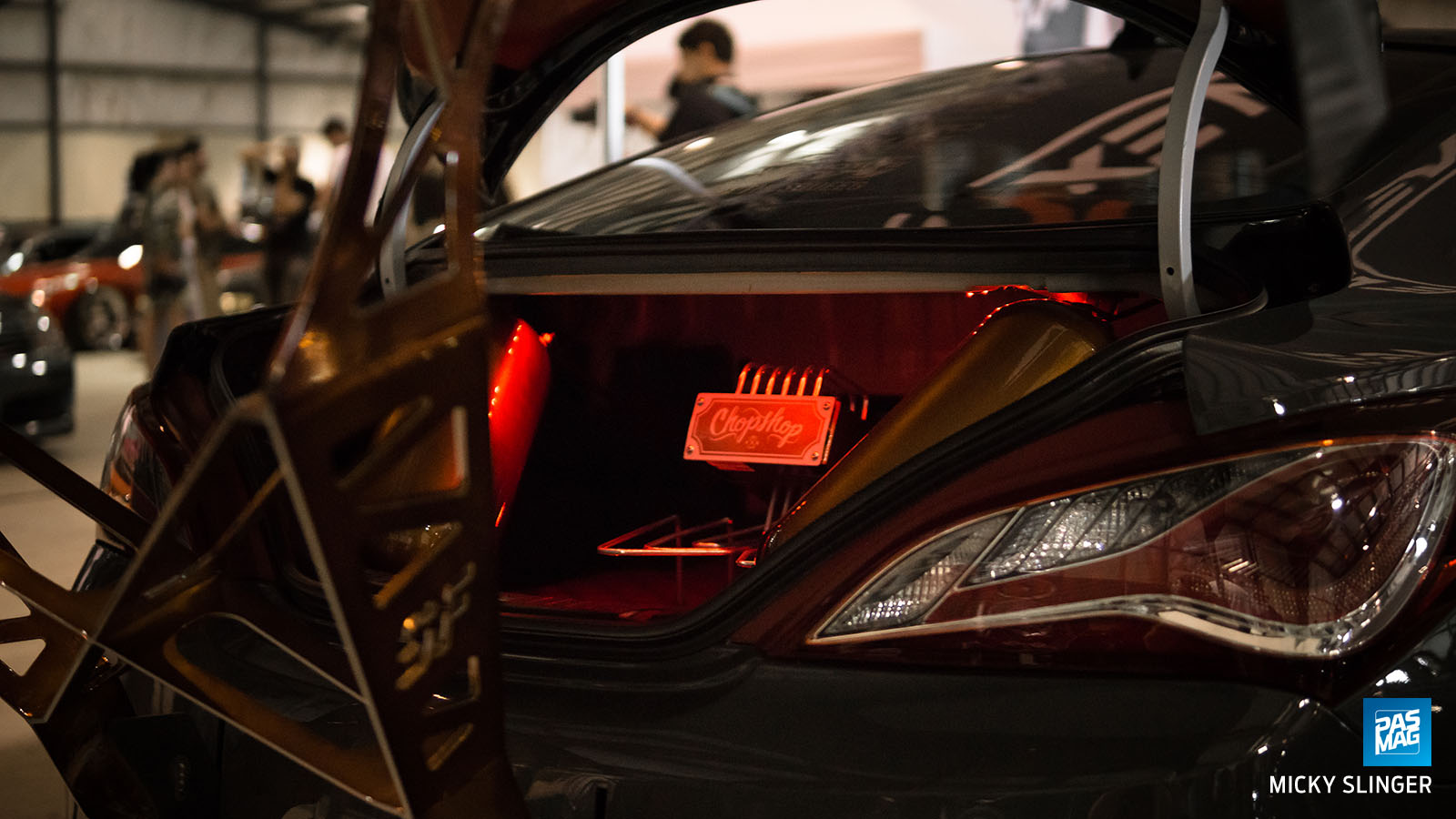 Next year will be Fitted's 10th anniversary, and David Soo, the show's founder, has already promised that May 25th, 2019, will be their largest event ever. There's your one-year's notice to step your game up, dial in your fitment, and come out to one of Toronto's favorite shows. See you there!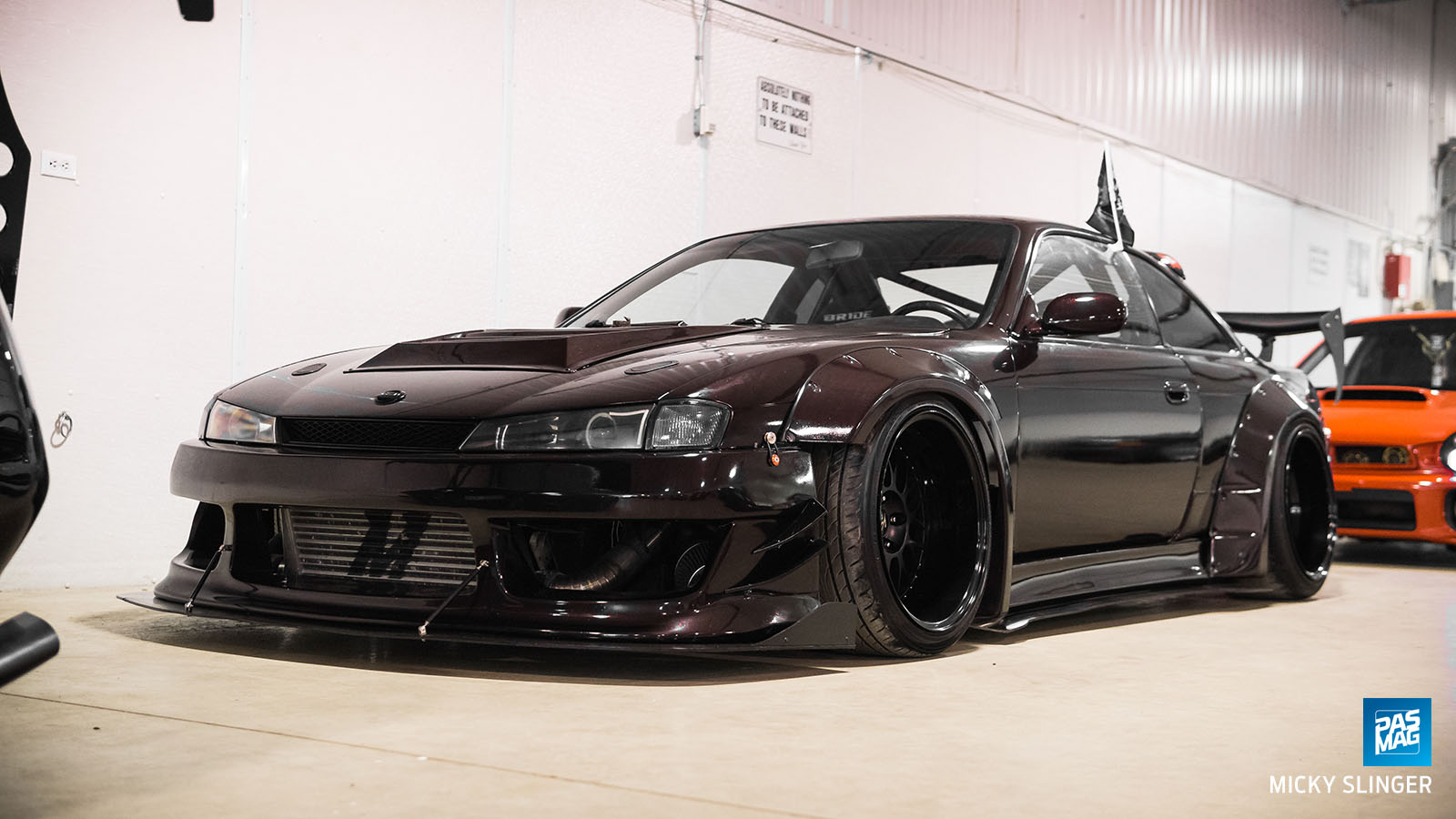 ---
AWARD WINNERS

BEST Convertible Euro: Kevin Pacheco's 2003 BMW M3
BEST Sedan Euro: Rolland Mailhot's 2005 Audi A4
BEST Coupe Euro: Manolo Velasco's 1992 BMW 850i
BEST Wagon Euro: JP Campos' 2010 Audi A3
BEST Hatch Euro: Marco Rossi's 2015 Golf TSi
BEST Vintage Euro: Matija Pintar's 1990 BMW 325i
BEST Convertible JDM & KDM: Matt Couto's 2003 Honda S2000
BEST Sedan JDM & KDM: Frank Rizzuto's 1999 Acura EL
BEST Coupe JDM & KDM: Musavir Nazir's 2012 Honda Civic
BEST Wagon JDM & KDM: Sreeker Tripuranthakam's 2012 Mazda 3
BEST Hatch JDM & KDM: Frank Vitulli's 1989 Honda Civic
BEST Vintage JDM & KDM: Jon Nguyen's 1972 Toyota Celica
BEST VIP/BIPPU: Andrew Lachmansingh's 2003 Lexus LS 400
BEST VIP-Style: David Singh's 2005 Acura RL
BEST Engine Bay: Jon Nguyen's 1972 Toyota Celica
BEST Track/Drift (selected by DRIFT JAM): Peter Chrisikopulous' 1992 Nissan Silvia
BEST Wheels (selected by Righteous Garage): Brandan Nankoo's 2009 Nissan Maxima (Fully-polished Volk Racing GT-S)
BEST Air 1st: Braden Falkingham's 2016 Subaru STi
BEST Air 2nd: Andrew Lachmansingh's 2003 Lexus LS400
BEST Air 3rd: Patrick Mahon's 2013 Hyundai Genesis Coupe
BEST Static 1st: Justin Pelowich's 2015 Scion FR-S
BEST Static 2nd: Alexander Babic's 2015 Honda Accord
BEST Static 3rd: Aaron Galliera's 1996 Honda Civic
PASMAG Tuner Battlegrounds: Justin Pelowich's 2015 Scion FR-S
PASMAG Tuner Battlegrounds Finalist: Virginie Rioux's 2008 Honda Civic
PASMAG Editor's Choice: Jon Nguyen's 1972 Toyota Celica
Scraped Crusaders' Choice: Manolo Velasco's 1992 BMW 850i
BEST OF SHOW 1st: Luigi Saullo's 2010 Hyundai Genesis Coupe
BEST OF SHOW 2nd: Avi Maharaj's 2017 Nissan Sentra
BEST OF SHOW 3rd: Immanuel Wint's 2015 Lexus RC 350