Every year Micky, our Editor, and Adam, our Associate Editor, sit down and pick their top 5 cars of SEMA! Love it or hate it, bow down to greatness!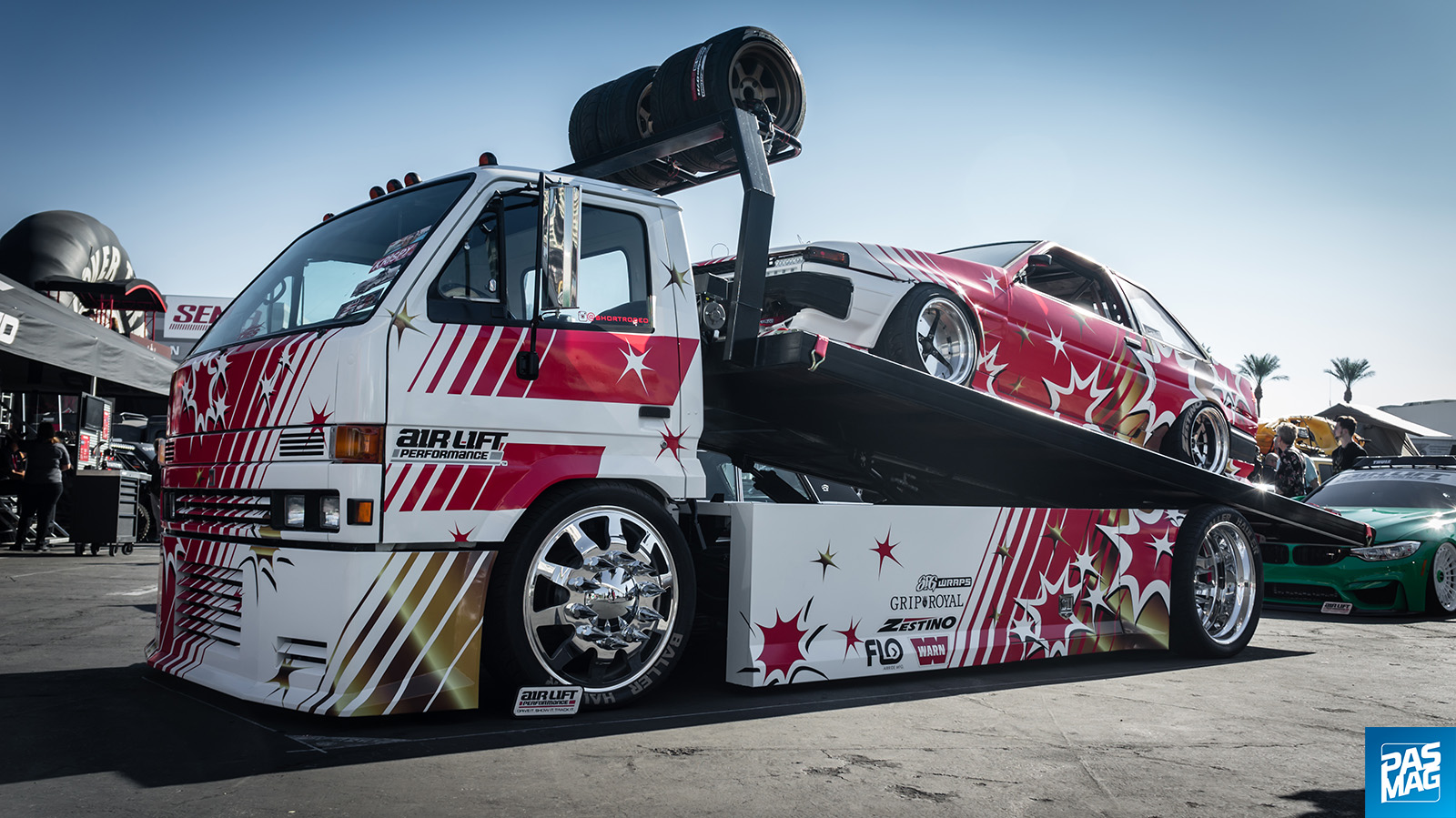 5. The Baller Hauler
Where do I even start with the Baller Hauler and its AE86 cargo? Do I even need to explain? Just look at this duo! I've been stoked about this project since we saw the first pieces of custom work being done when it went viral online. When our friend Phil Blottie told us that Miles Shinneman was bringing the finished product to SEMA, I made it my personal mission to find this thing and pour over every detail. With a drift-ready AE86 on mismatched (yet still matching) wheels atop the 1993 Isuzu NPR hauler, this rig and its cargo were an absolute show-stopping duo at the show.