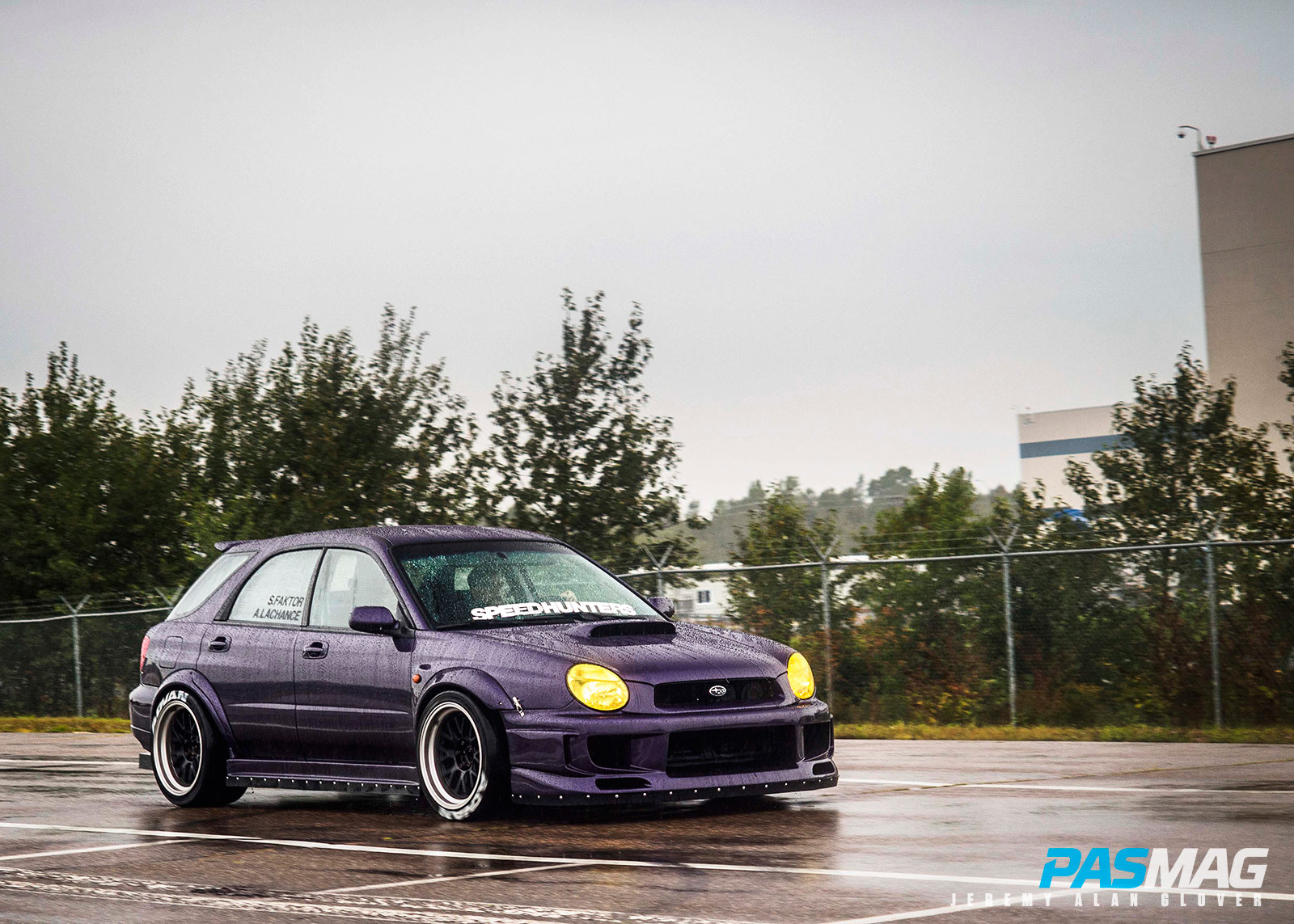 Written by Jeremy Alan Glover | Photos by Jeremy Alan Glover
Due to amount of cars that showed up at the 2013 event, the annual Subie Festival hosted by Lachute Performance, took place at Circuit Icar for 2014.
Hosting the event at a race track had its advantages. This year, the event organizers didn't have to worry about running out of room for attending/displayed cars. Also,they were able to offer drag racing, time attack and even lapping for the participants of the event.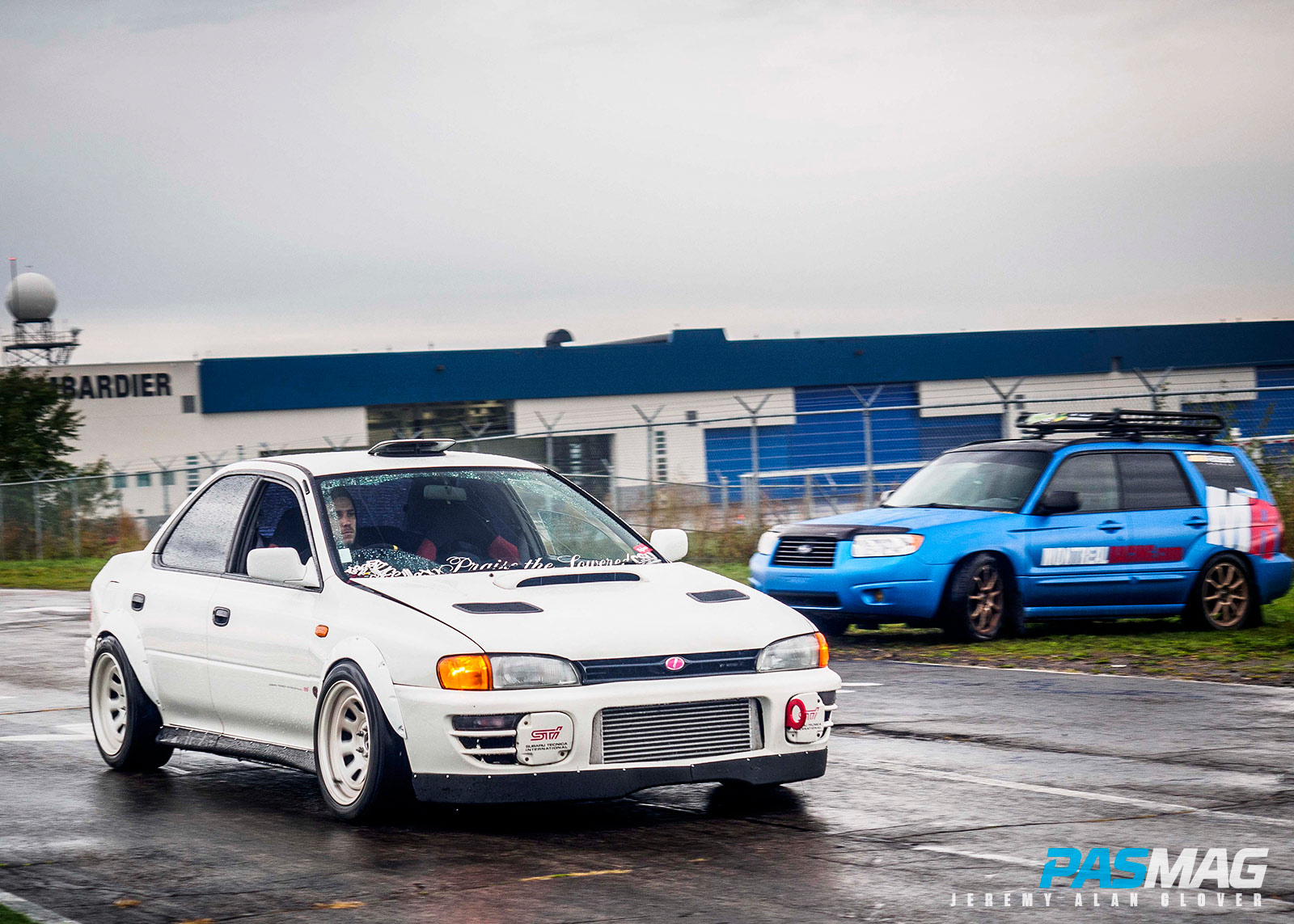 The morning of the event, I woke up early in order to get to the track before the crowds got there. I was extra-exited as this was my first Subie Festival while actually owning a Subaru! I got to the track as the Lachute Performance team, as well as the Montreal Subaru Club, finished setting-up their tents and displays. It was a bit of a bummer as mother nature was not on our side; it was grey and rainy outside.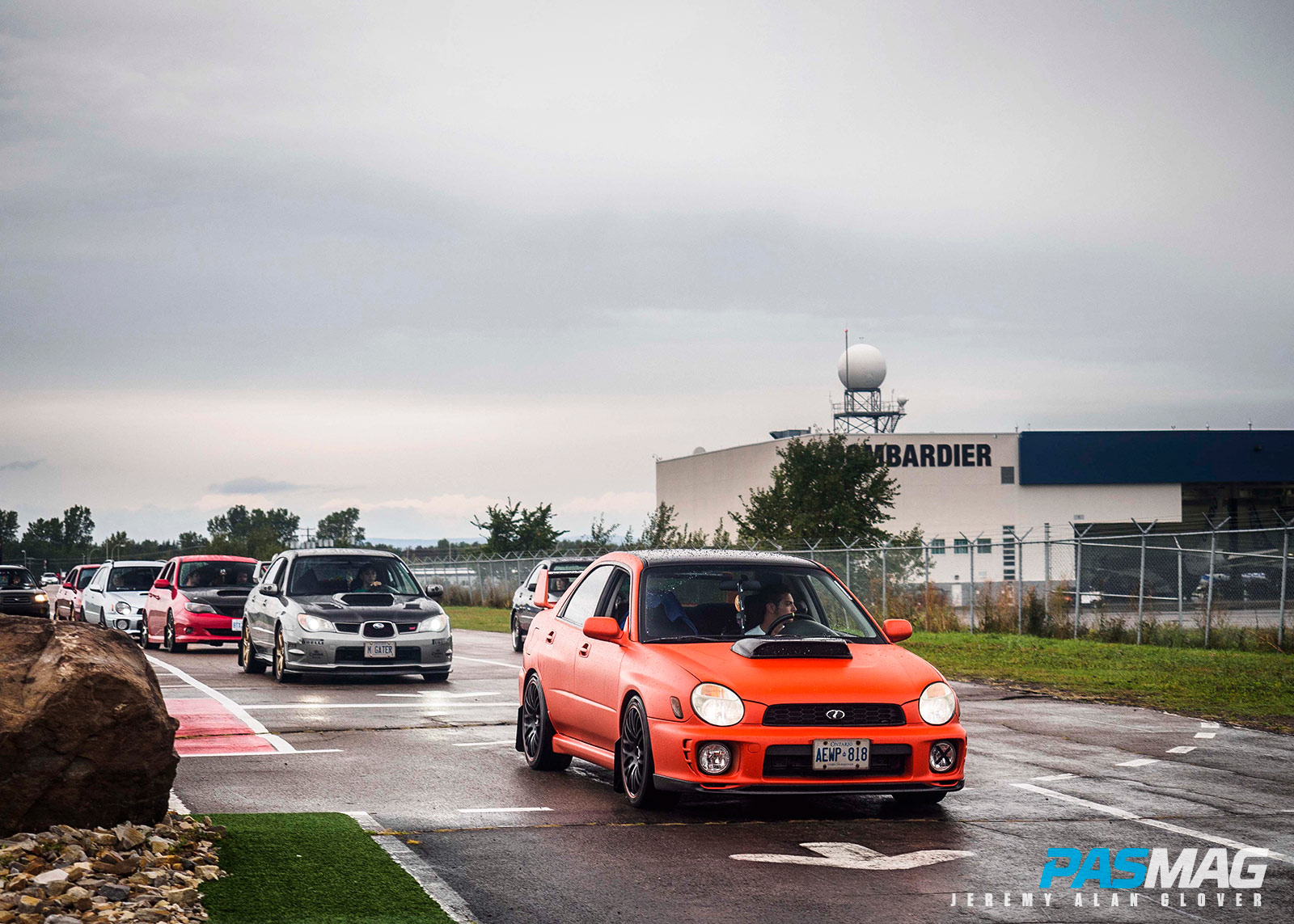 The crappy weather did not stop these hardcore Subaru fans; within no time, there was a line-up of cars waiting to get in. Once they opened the gates, it was really cool to see all the different types of Subarus flooding into the event. From stanced-out cars, street cars to rally-prepped race cars.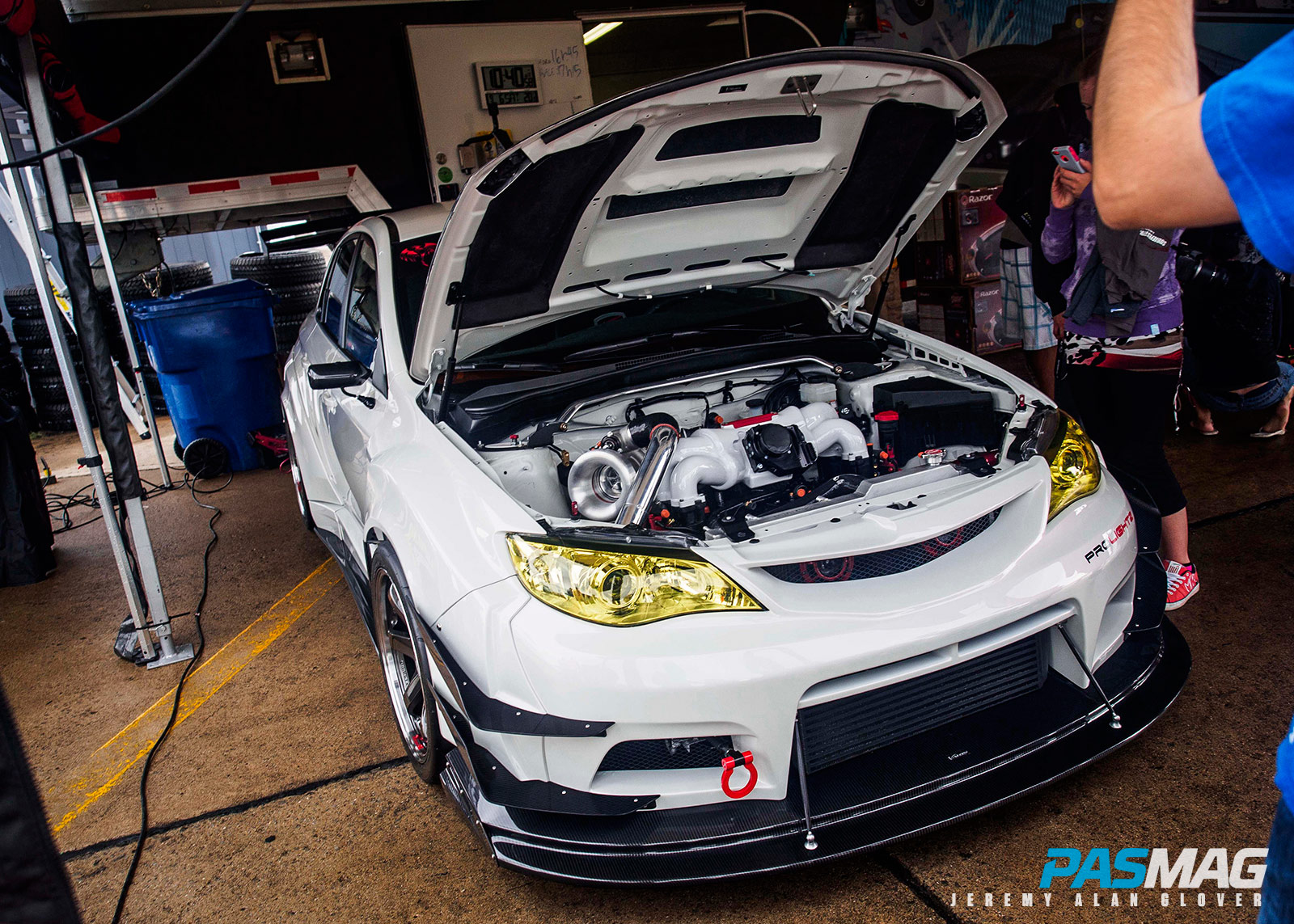 Lachute Performance had some of their race cars on display, including their LP-400 STi street cars. They even had their special LP-700r STi featuring a sick wide-body, TE-37 wheels and an amazing engine bay.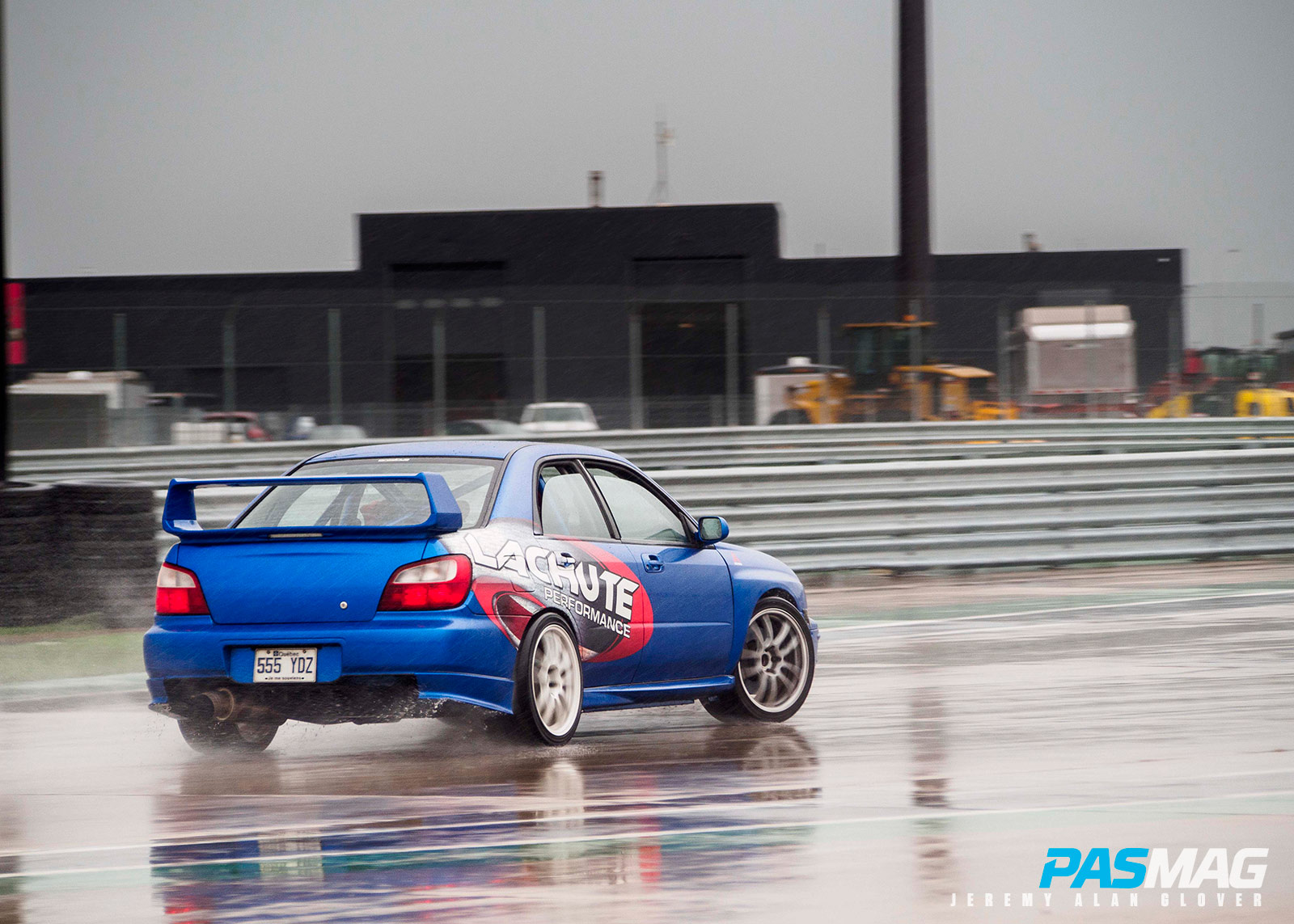 Due to the rain, they had to cancel the 1/4 mile drag racing they had planned, but the lapping and time attack continued as scheduled. It was cool seeing some of the race-prepped cars having a ton of fun sliding around on the wet track. On the time attack side, they were having a blast especially an awesome RWD bug-eye wagon that drifted the entire time attack course. It might not have been the fastest, but it was sure entertaining!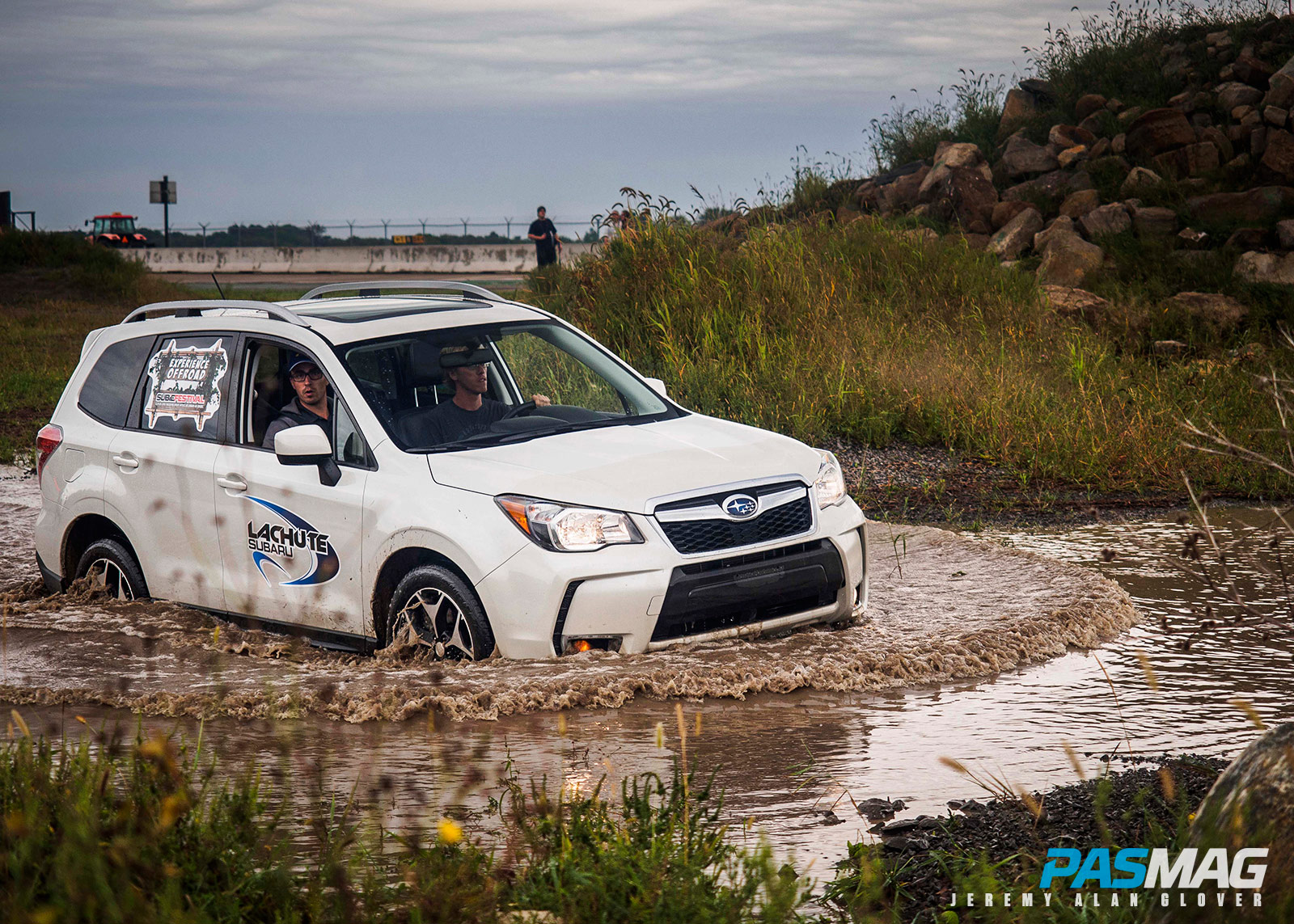 Another neat thing about having the event at Icar was that they have a small off-road track on-site. This resulted to a Lachute demo of the capabilities of the new Forester and Outback. It was impressive to see what these vehicles could actually do when pushed off-road.
The event was a real blast! Although it rained until the afternoon, Subie Festival had well-over a thousand Subarus in attendance! I am already stoked for next year's event.