Photography by Adam Gordon
---
For myself, and I'm sure for many of our readers, some of the first tools I ever got my hands on were CRAFTSMAN tools. Established in 1927, the CRAFTSMAN brand has found its way into garages, sheds, and workshops in countless forms as far back as our grandparents' generation, so it's no surprise that so many of us have come across a CRAFTSMAN tool or two in rustic boxes handed down through the family tree. Even at nearly 100 years old, some of the CRAFTSMAN tools we know and love are still viable and as tough as ever, but CRAFTSMAN's announcement of the 2018 #CRAFTSMANLAUNCH had us excited to see what was in store.

While their older tools were still viable, the folks at CRAFTSMAN wanted to innovate and really bring value to their roster of life-long end users and loyal customers. As the most recent addition to the Stanley Black & Decker family, CRAFTSMAN's new lineup aims to provide quality products to a variety of industries with more than 1,200 re-engineered tools and products including power tools, lawn & garden equipment, hand tools, storage & organization solutions, and our personal favorite: mechanic & automotive tools for the garage.
Flying out to Baltimore, MD, I didn't quite know what to expect. We had been briefed on the overall theme of the event - the launch of CRAFTSMAN's newest lineup, but were unsure how they were going to go about showing us all they had to offer. As soon as a chauffeur picked me up at Baltimore International Airport, with CRAFTSMAN branding inside the vehicle, I knew the brand had gone all out with this launch event. From the pickup at the airport, the pleasant surprises didn't stop for the duration of the trip.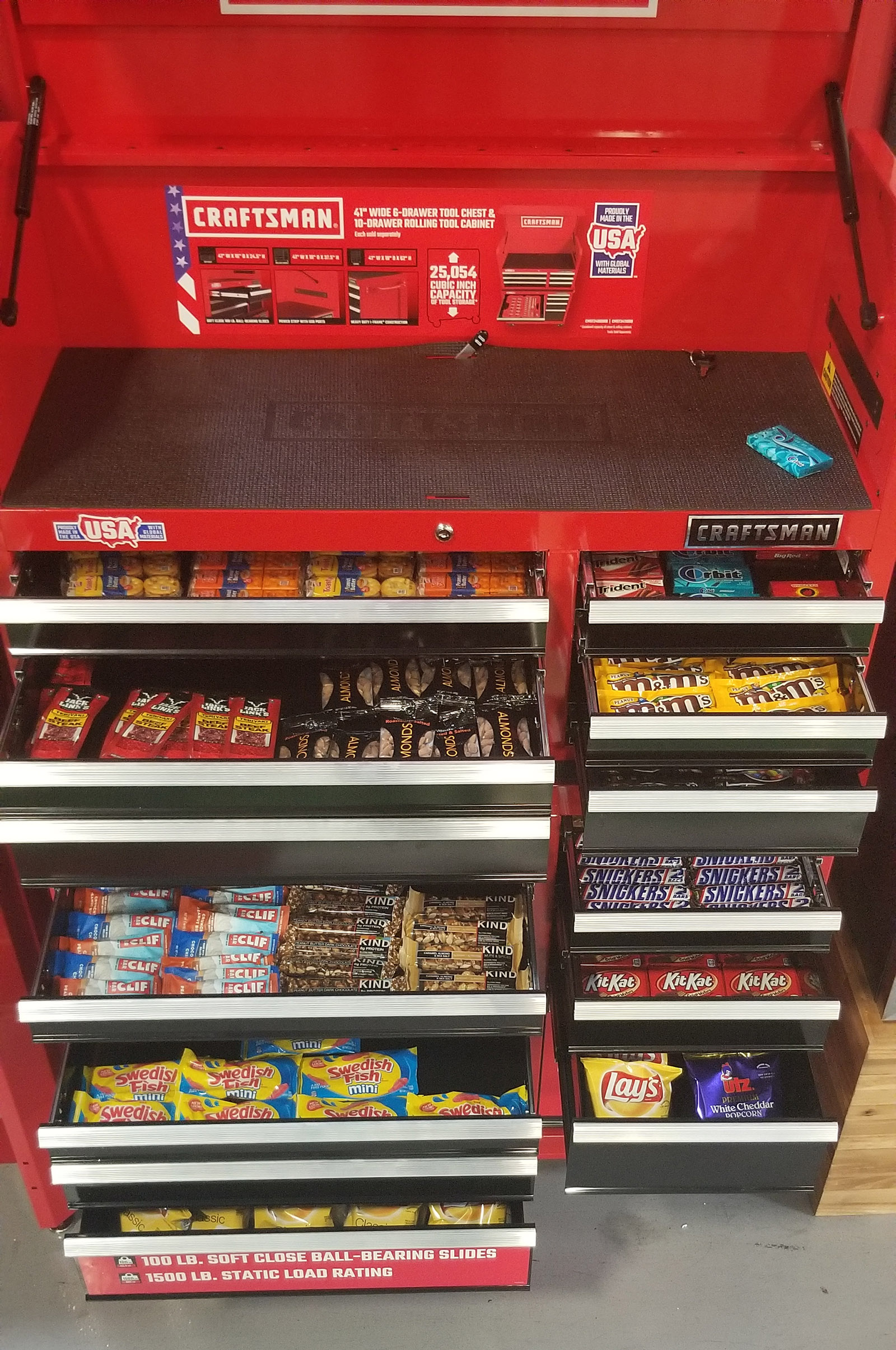 Upon arrival to the Four Seasons Hotel Baltimore, anyone attending the launch was greeted by CRAFTSMAN staff, and brought to the Hospitality Lounge, beer in hand, to sign in and get ourselves sorted for the duration of the event. The first thing I noticed upon entering the lounge was a large, newly-rebranded CRAFTSMAN toolbox in the brand's signature bright red. Inside this toolbox was an awesome array of various candies, chocolates, snacks, and protein bars. It's like they knew I had a weakness for chocolate. They certainly know their audience.
The first night consisted of a cocktail reception in which brand executives and PR personnel shared their appreciation for our attendance, said a few words about the brand's new launch and the event as a whole, and gave us hints on what the next day had in store. Even with an idea of where it was going, none of us could have known the extent CRAFTSMAN went to.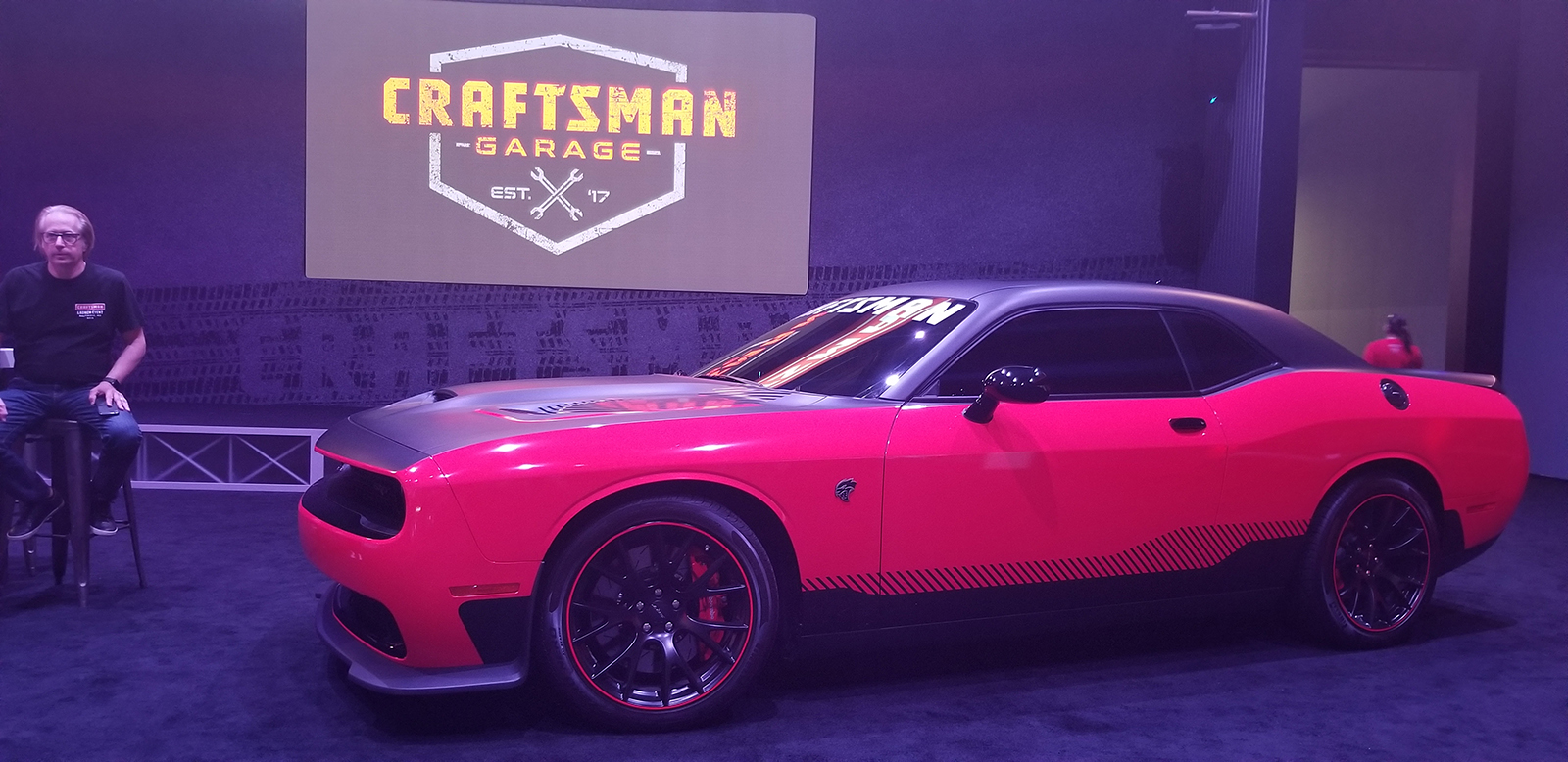 The next morning we were whisked away from the hotel on CRAFTSMAN-branded shuttle busses. The first stop was a nondescript warehouse, decorated in CRAFTSMAN branding. The first hallway we entered was dimly lit as a beautiful promotional video played on the projector, and suddenly a Dodge Challenger Hellcat was rolling into the room. From there, we moved into presentations about all of the new tools and products, followed by a free-for-all in which we got to try out every tool or product imaginable for ourselves.
On the surface, it appears the new CRAFTSMAN tools are serious contenders in the mid-level to serious DIYer's toolbox or garage. Upon testing them out myself, build quality is apparent, and it's clear that plenty of research went into both ergonomics and usability. Components appear to be tough as nails and resistant to the hazards of any job site.
I was particularly impressed by the customizable and configurable mobile toolbox options that let you tailor your roaming toolbox for the job at hand with easily attachable and removable storage options. The upcoming Versatrack Trackwall system is also incredibly appealing as someone who needs to maximize storage space in the garage.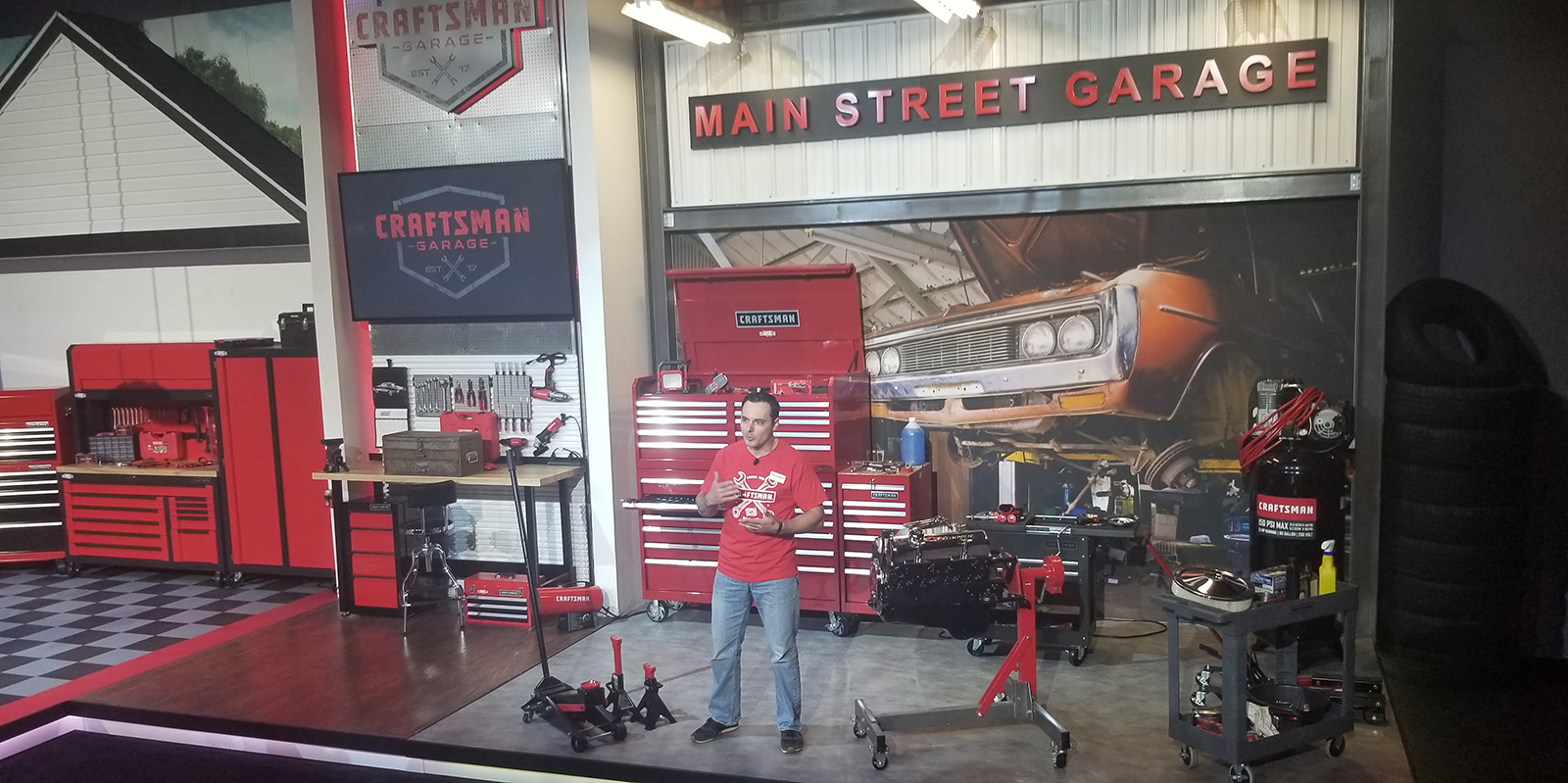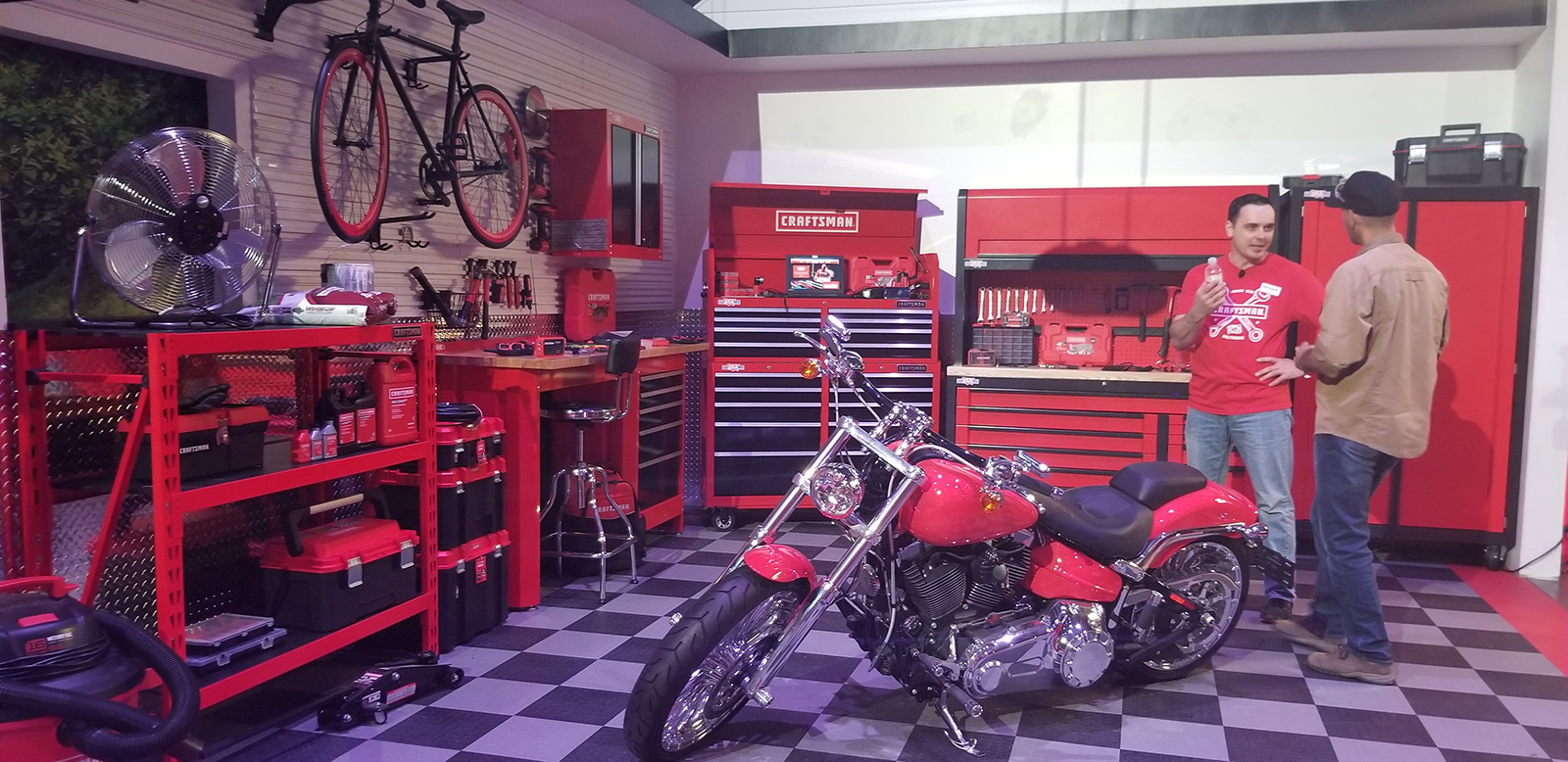 One particularly cool thing about all of CRAFTSMAN's electric power tools and equipment is that they share the same format compact batteries, meaning the same lightweight V20 battery that powers the cordless drill can also be used to start the lawnmower, or power the leaf-blower, a feature that was shown off as CRAFTSMAN staff passed the same battery around to each presenter during their product demonstrations. This makes managing equipment and power sources extremely easy on the end user.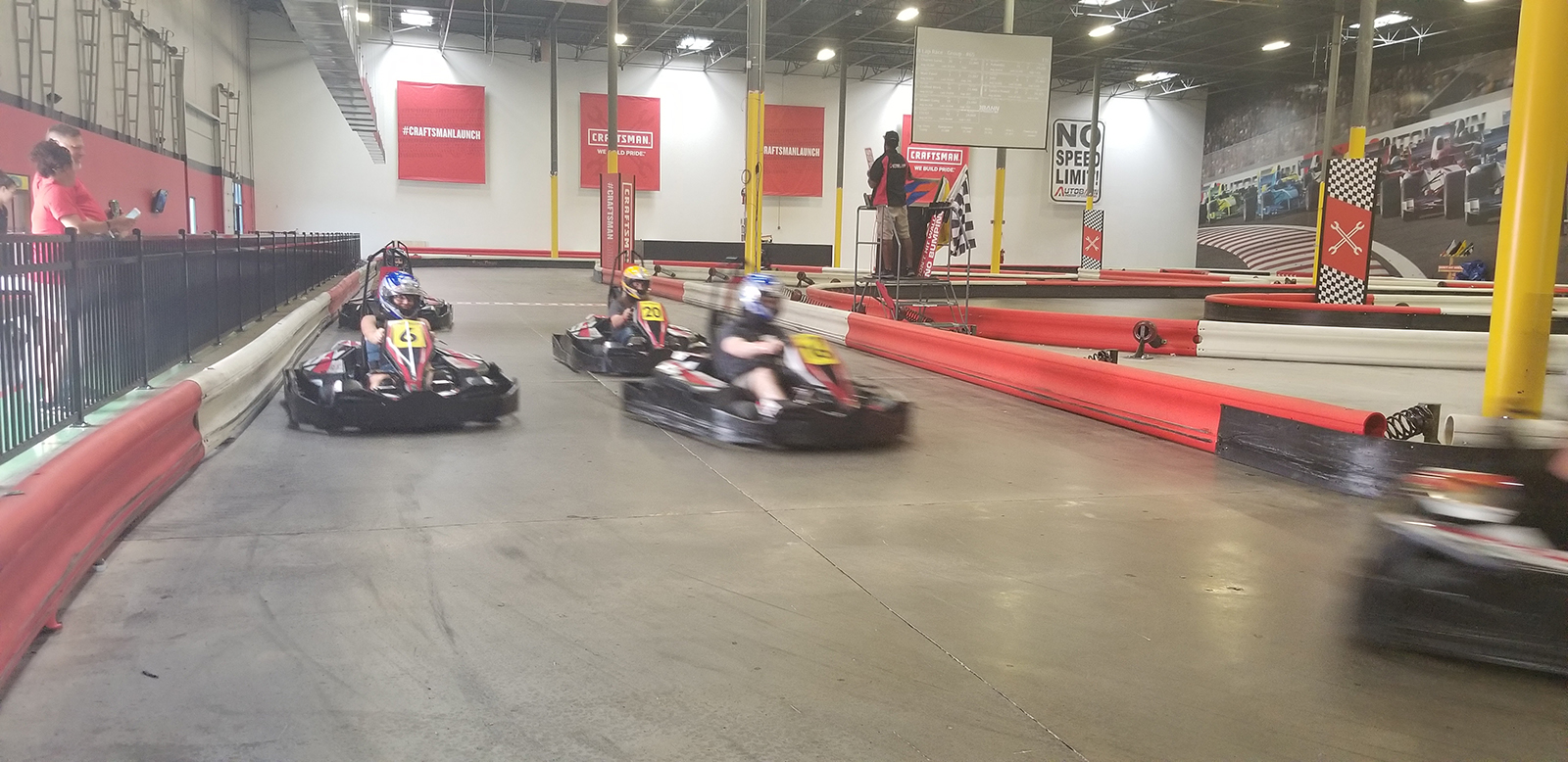 Every tool appears to be durable, easy to use, and extremely efficient as far as user energy input goes. Once we had our fun playing with every tool imaginable, we were off to enjoy the rest of the day at Autobahn Go Kart track where guests were treated to a buffet lunch, go karting, and a CRAFTSMAN themed escape room (Solved it with 5 seconds to spare, in case you're wondering).

All in all, I can't think of a more enjoyable launch event I've attended in my life, and would happily do it again. I was so impressed, that I'm certainly going to be picking up some new CRAFTSMAN equipment as soon as they're available at RONA, Lowes,Reno-Depot and ACE. Many are available right now, so feel free to check out the latest from CRAFTSMAN at all of those locations, and even more products are expected before the end of the year.
Thanks for having us, CRAFTSMAN!