Event takes place on October 22-23. Hurry before they sell-out!
Formula DRIFT fans should race to formulad.com to purchase tickets for the 2021 Season Finale taking place at the legendary Irwindale Speedway, the House of Drift, in Irwindale, California.
As tickets going on sale today, don't delay if you want seats in the Main Grandstand or Trackside Grandstand because the Irwindale round traditionally sells out fast. Unique Fan Experience add-ons are also available during the online ticket purchasing process, allowing fans to immerse themselves fully in what promises to be another unforgettable Formula DRIFT Final.
With Irwindale Speedway hosting the final rounds of both the Formula DRIFT PRO and Link ECU PROSPEC Championships, fans are guaranteed a weekend packed with drift action. It begins on Friday afternoon and culminates in the PRO Championship podium ceremony on Saturday evening, crowning the Link ECU PROSPEC Champion along the way. And with around 20 points currently separating the top drivers in both Championships, fans are assured another slugfest at Irwindale when battle commences on October 22-23, 2021.
For those who are unable to purchase tickets or can't attend in person, the free-to-view Formula DRIFT livestream will continue to bring the noise to fans around the world. It's available from FD social media channels and YouTube page during the event weekend (listed below).
NEXT ROUND
Evergreen Speedway will host Round Five of the Formula DRIFT PRO Championship on July 30-31. Please visit formulad.com for the competition schedule, ticket information, driver profiles, special content and the event livestream.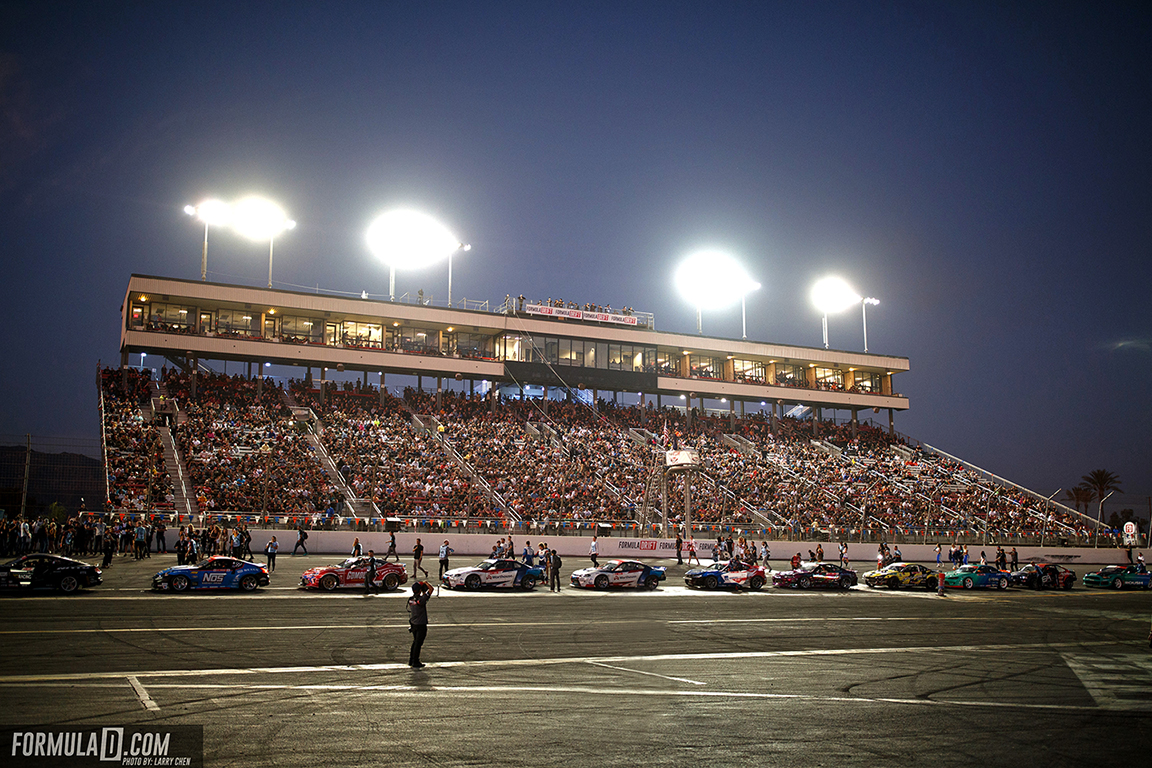 ---
ABOUT FORMULA DRIFT
Formula DRIFT is recognized as the leading international drifting championship. Established on the streets of Japan, drifting has evolved into a worldwide competitive sport that challenges the driver's skill while demanding a great deal from their vehicle in terms of power and strength. Formula DRIFT provides a series for the best professional drifters from around the globe to compete for the coveted title of Formula DRIFT Champion. As the first official drifting series in North America, Formula DRIFT has taken competitive motorsports to the extreme, attracting drift fans and car enthusiasts from all walks of life, and established itself as the global leader for the sport. For a competition schedule, ticket information, special content and livestream, please visit formulad.com.
FOLLOW FORMULA DRIFT ONLINE
formulad.com
instagram.com/formulad
facebook.com/formuladrift
twitter.com/FormulaDrift
2021 FORMULA DRIFT OFFICIAL SPONSORS
Major Sponsor, Official Vehicle Lighting, Dash Cam & Jump Starter – TYPE S
Major Sponsor, Official Energy Drink – NOS Energy Drink
Major Sponsor, Official Military Branch – United States Air Force
Major Sponsor, Official Engine Oil – Royal Purple
Major Sponsor, Official ECU, PROSPEC Title Sponsor – Link Engine Management
Major Sponsors – Falken Tires, GT Radial, Nitto Tire
Tire Supplier – Nexen Tire, Federal Tire
Official Lifestyle Media Partner – Men's Journal
Official PROSPEC Tire Service Partner – Tire Stacks
Official Apparel Supplier ­– Marwin Sports
Official Sponsors – Ford Performance, BC Racing (Official Suspension), Toyota Racing,
Associated Sponsors – Enkei Wheels, Torque Drift, NGK Spark Plugs, Pedal Commander, Rays Wheels
Technical Partner – PCI Race Radios, Proform