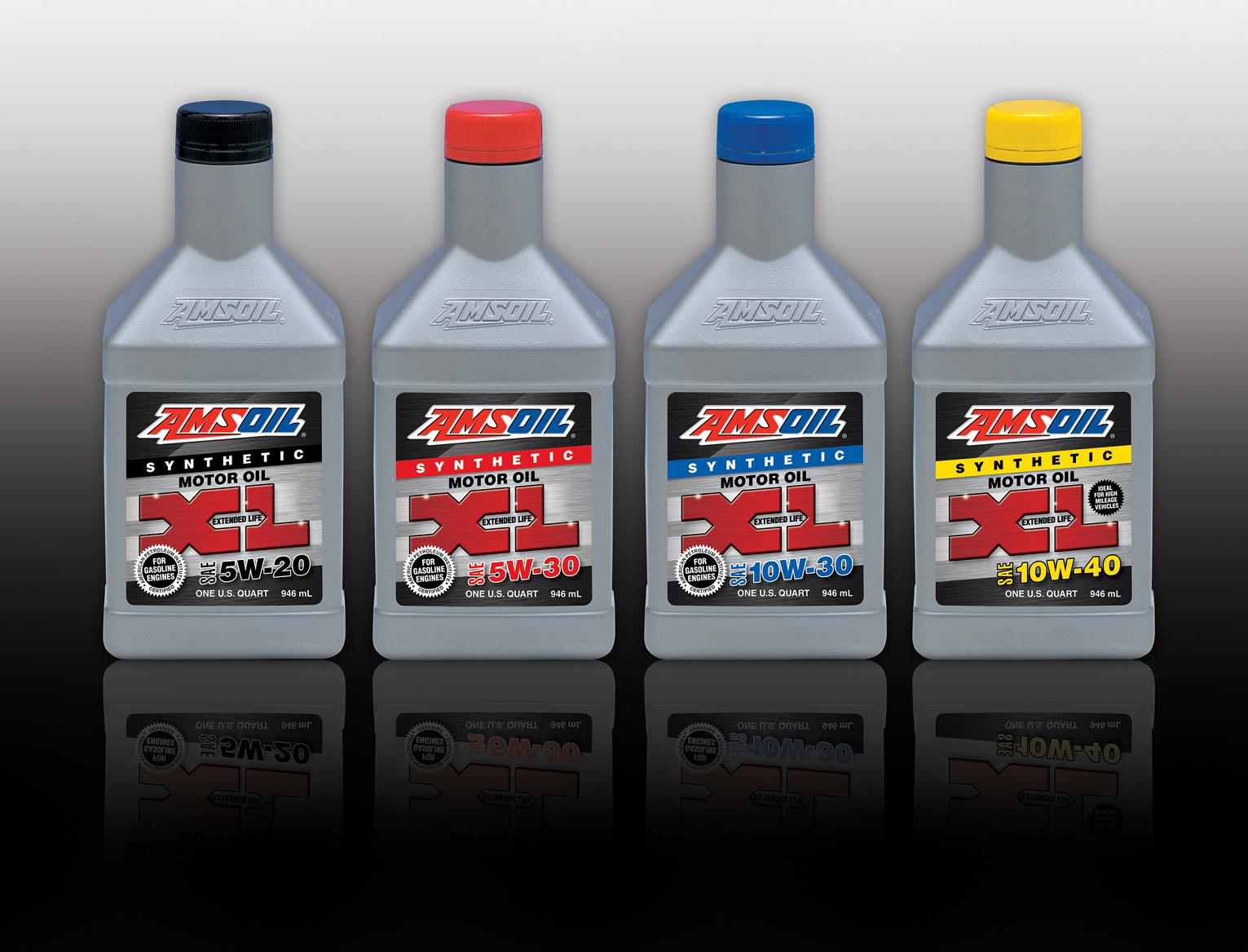 AMSOIL announces the reformulation of its Extended Life XL Synthetic Motor Oils, now available in four different viscosities with a bold new packaging design. The new XL oils contain Extended Drain Boost for longer service life in keeping with the lengthening oil change intervals of newer cars. XL has been formulated to meet the more stringent ILSAC GF-5 and API SN service categories and offers better engine protection for reduced maintenance costs in gasoline engines.
AMSOIL XL Synthetic Motor Oils employ an extra treatment of alkaline additives added to premium synthetic base stocks to neutralize acids. The extra additive package effectively raises the total base number (TBN) and resists shear to provide superior performance throughout the entire drain interval of up to 10,000 miles or six months, whichever comes first.
Fuel efficient AMSOIL XL Synthetic Motor Oils provide better fuel economy compared to conventional motor oils.
AMSOIL XL Synthetic Motor Oils are also friendly toward modern emission control systems and help maintain low emissions.  Thermal breakdown effects including evaporation and viscosity loss are also significantly reduced, while providing excellent hot and cold engine protection.
AMSOIL XL Synthetic Motor Oils are available in SAE 5W-20, 5W-30, 10W-30 and 10W-40 viscosities in quarts, gallons, 30- and 55-gallon drums and 275 gallon totes.
About the Company: AMSOIL has been the recognized leader in synthetic lubrication since 1972.  For more information about AMSOIL synthetic motor oils contact your nearest AMSOIL distributor, or call AMSOIL at (715) 392-7101 or 1-800-777-8491.  AMSOIL INC., AMSOIL Building, Superior, WI 54880, or go to www.amsoil.com.