You deserve to be bestowed power to PUSH YOUR AUDIO to the highest levels of clarity and quality. That's where BE35 can grant you that superpower.
Hifonics offers full-range, Super A/B class and Super-D class mono subwoofer amplifiers to continue the historic 35th Anniversary celebration of Hifonics.
Let's get ready to embrace the power of BE35 amplifiers.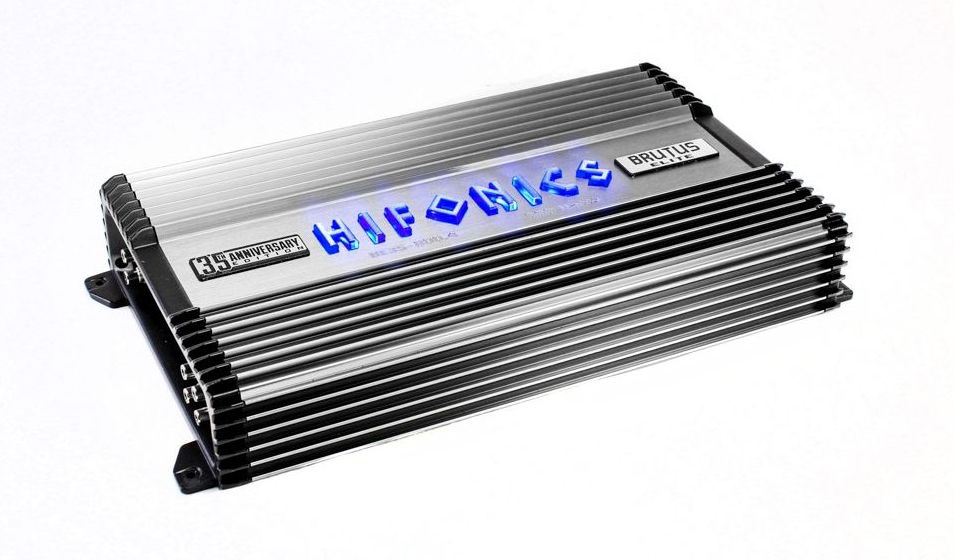 BE35 800.4 BRUTUS ELITE AMPLIFIER
It all starts with an amplifier that is ready to PUSH THE POWER.
The BE35 800.4 is a 800 watt Super A/B Class™ 4 channel car audio, BRUTUS Elite amplifier with electronic crossovers.
The flexible installation allows this amplifier to run in 4 channel OR bridged mono mode and pairs perfectly with BRUTUS BXS shallow mount subwoofers.
FEATURES & BENEFITS INCLUDE:
PRE-AMP CIRCUITRY
Low Noise Preamplifier
Low voltage signal from the source unit comes into the amplifier preamplifier circuit with minimal distortion
INPUTS
Tiffany Style RCA Connectors
Audiophile signal quality and maximum signal throughput with minimum distortion and maximum external noise rejection
EQUALIZER
Electronic
Control of amplifier output with on board electronic crossover to tailor specific frequencies to speakers and subwoofers
OUTPUT DEVICES TECHNOLOGY
Ultra-Fi™ MOSFET
The Ultra-Fi™ MOSFET is designed for music production vs. just electronics output power and it produces very musical high power with high efficiency for cooling and minimal distortion
HEAT SINK
Aluminum
Heavy duty aluminum alloy heat sink efficiently moves heat from the MOSFET (where it can be cooled)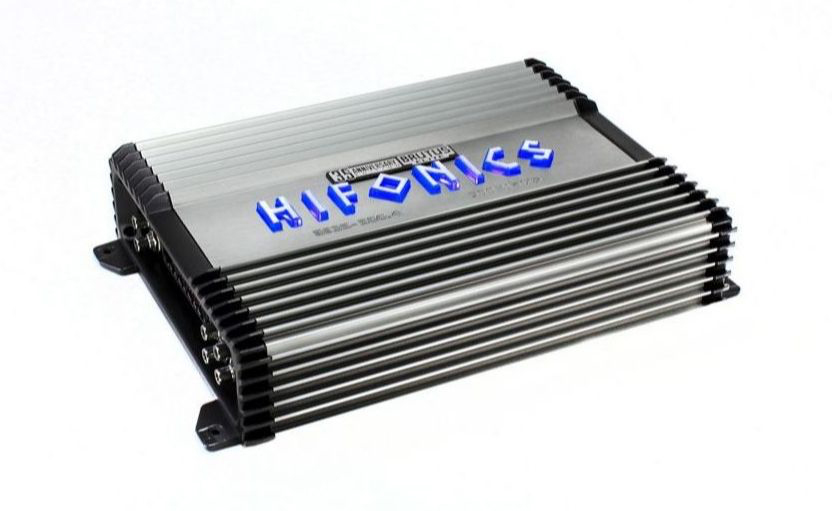 BE35 500.4 BRUTUS ELITE AMPLIFIER
If you're looking for something that's a little more compact, but still brings power in a mightier form, the BE35 500.4 BRUTUS Elite amplifier is the power you seek.
This beast is a 500 watt Super A/B Class™ 4 channel car audio amplifier with electronic crossovers that delivers all of the power you're used to from the 35th Anniversary celebration line.
FEATURES & BENEFITS INCLUDE:
CLASS / TOPOLOGY
Super A/B Class™
Developed over three decades of engineering to deliver the highest level of sound quality and power efficiency, at very high listening levels, Hifonics Super A/B Class results in lower distortion, higher current efficiencies, and less heat than conventional amplifier designs
OPERATION MODE
4 Channel, Full-range, Bridgeable
Flexible installation allows this amplifier to run in 4 channel or bridged mono mode
OUTPUT CONNECTIONS
Nickel-Plated
High temperature impact resistant with hex screw terminals that allow for secure connections and is erosion resistant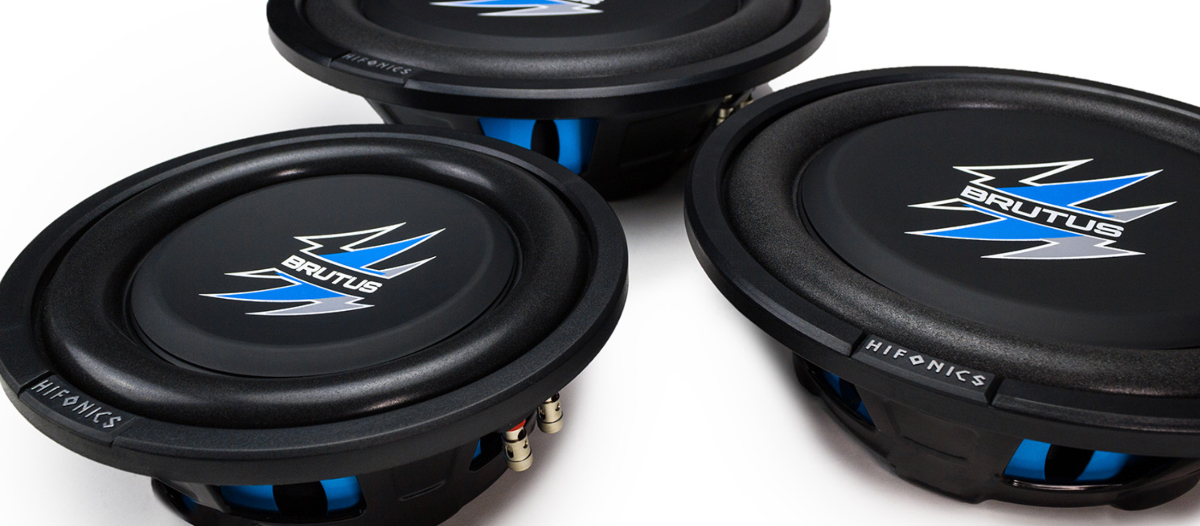 TAKE ON BIGGER BASS
Now with the power obtained from your BE amplifier, you're all ready to pair it with your BRUTUS BXS shallow mount subwoofer!
BRUTUS BXS shallow mount subwoofers are the most versatile of the Hifonics lineup. The models are designed for installations where there is a challenge to fit a subwoofer into a shallow or limited space. BXS subwoofers hammer bass frequencies with MAXIMUM power to drive your music.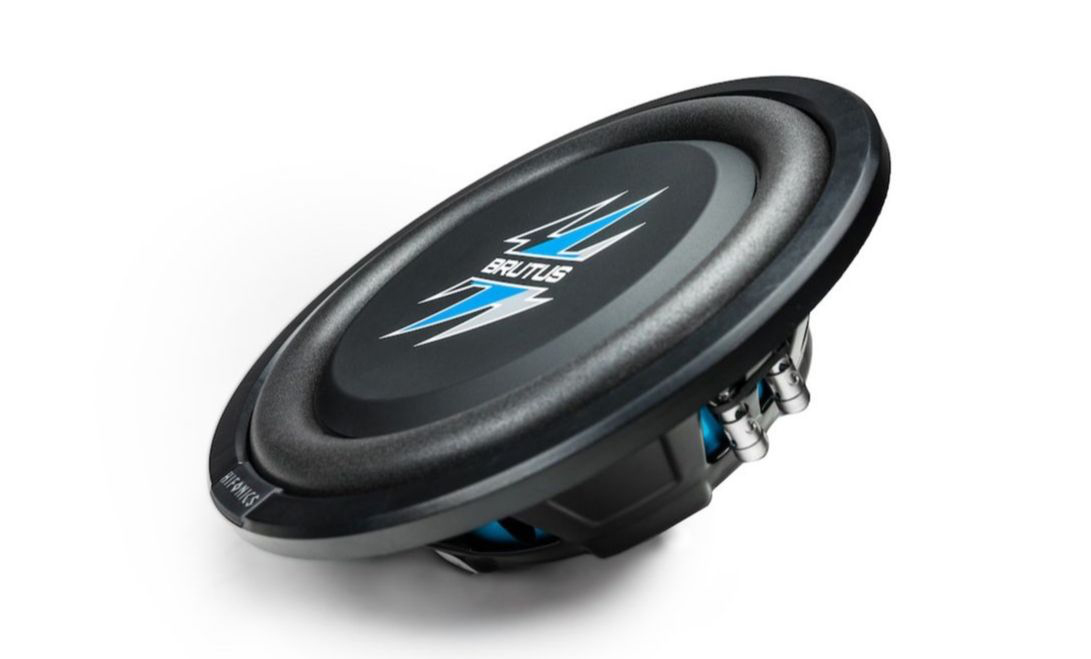 BXS12D4 SUBWOOFER
Available in 12, 10, and 8 inch dual 4 ohm voice coil configurations, these subwoofers have been engineered with an inverted motor assembly to allow a more powerful magnet, with minimal mounting depth, because the motor is tucked up into the frame.
ALL Hifonics BRUTUS shallow subwoofers feature:
Stamp-cast deep drawn steel basket
Durable heavy textured powder coat
2" dual voice coils UV rubber surround
Thermal formed PP cone & dust cap
Your audio deserves bass that is BIGGER on every level of performance. Reward it with BRUTUS.
Learn more about Hifonics' BRUTUS series at hifonics.com.