Save Up to 35%!!!
It all starts on November 25th! Save up to 35% on select Kicker subwoofers, speakers and amplifiers at your local Kicker Dealer, and up to 35% on select Bluetooth speakers and headphones at www.kicker.com.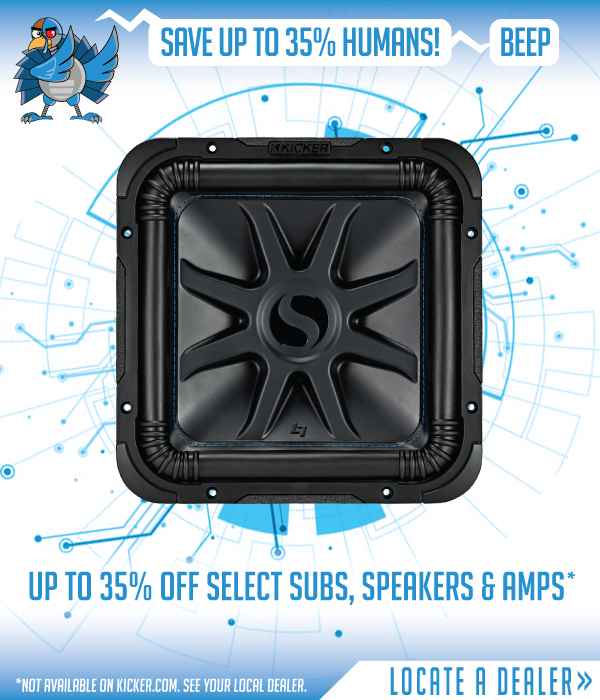 SUBS & LOADED SUB ENCLOSURES
L7S square subs and boxes, CompVX subs, CompR subs and boxes, CompRT thin subs and boxes, CompVR and CompVT subs, CompC subs and boxes, KM Marine subs, HS8 Hideaway compact powered sub.
AMPS, COMPONENTS AND COAXIALS
KS components and coaxials, CS components and coaxials, KM Marine coaxials, PS powersports coaxials, KEY180.4 amp, KX amps, CX amps, KXM and KM Marine amps and PX compact amps.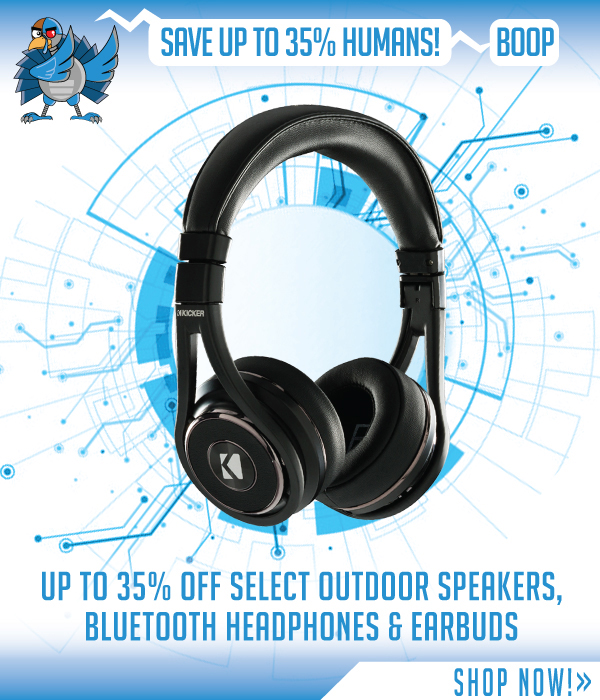 WEATHERPROOF BLUETOOTH SPEAKERS
Bullfrog BF400, Bullfrog BF200s AND Bullfrog BF100s.
FULL-RANGE INDOOR/OUTDOOR SPEAKERS
KB6 Outdoor Speakers.
HEADPHONES & EARBUDS
CushBT Bluetooth Headphones, EB400 Waterproof Bluetooth Earbuds, EB200 Bluetooth Earbuds, EB94 Earbuds, EB74 Earbuds and EB54 Earbuds.
For more information, visit www.kicker.com.