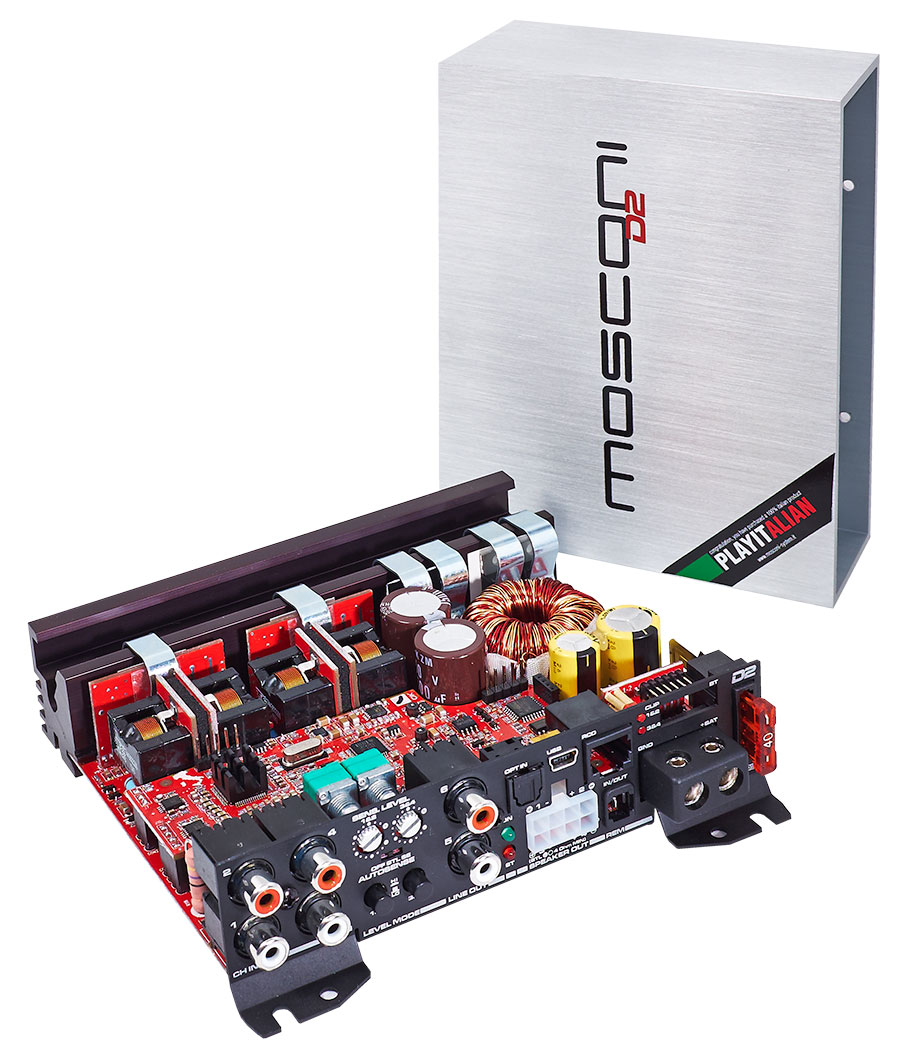 The Mosconi Gladen D2 100.4 DSP has everything you would expect from an in-car amplifier – except for size. This is an unbelievably small unit with output that belies its dimensions, as four channels of 100 Watts each would be more than enough for even a big amplifier.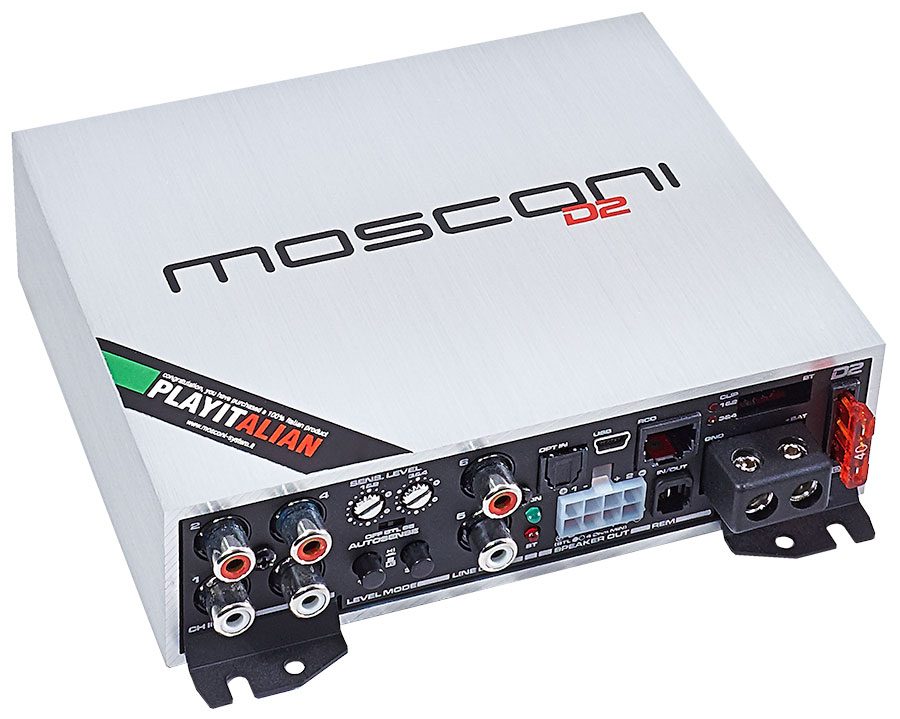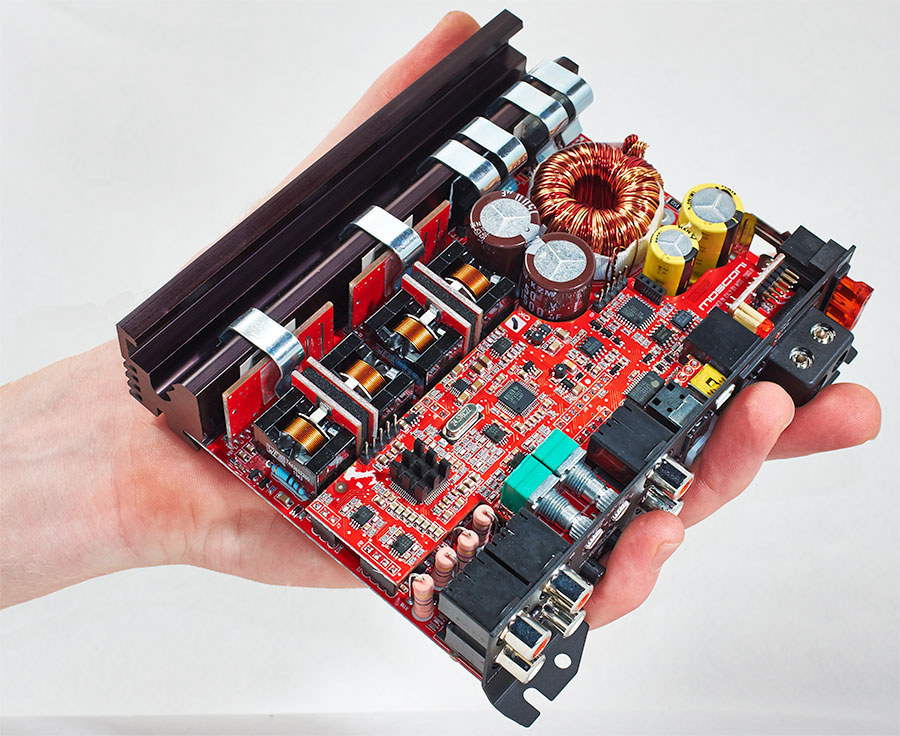 This amplifier comes with a powerful digital processor packed into the same tiny case, which allows the D2 100.4 DSP to be the heart of a sophisticated and high-quality sound system.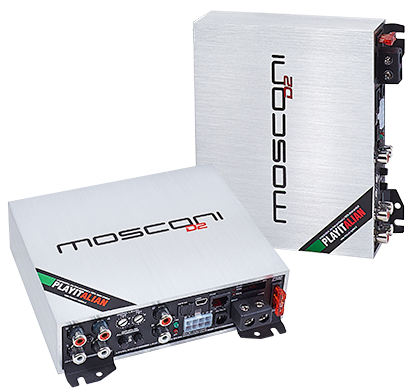 In addition to conventional connections, this unit has wireless Bluetooth and optical input. Control for the processor can be managed wirelessly using the optional Bluetooth module, or via USB.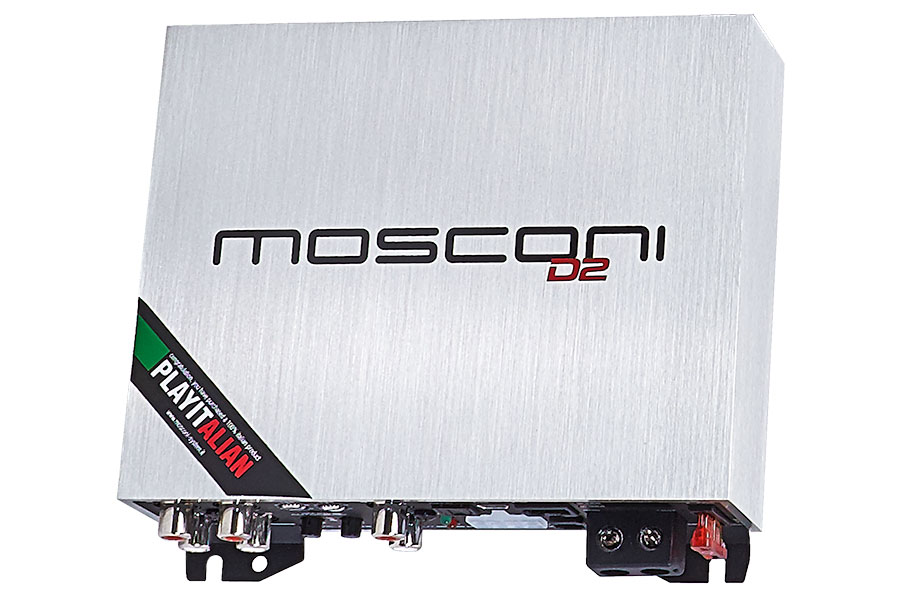 The term 'smart amp' has not yet been coined, but if it were this would be a perfect example. More info at HERE.