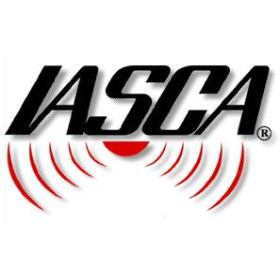 May 26, 2010 – Daytona Beach, Florida – IASCA Worldwide announces its new Director in Mexico at Killer Sound Wave event in Tampico, Mexico.
Mary Leyton, owner of Audio Car Sistem (a car audio retail outlet in Tampico, Mexico) and Killer Sound Wave (one of Mexico's largest car audio events) has been appointed as the new Director for IASCA Mexico. Mary has been involved in, and an integral part of, the car audio industry in Mexico for almost 20 years as a retailer and event promoter.
"We are proud to have Mary and her team in charge of IASCA responsibilities in Mexico" stated IASCA's Director of Operations, Moe Sabourin "Her reputation for promotion of our industry is unmatched and will certainly be an asset to all industry members in her country."
Mary and her IASCA Mexico team will be in charge of working with industry members for the growth of the 12 volt industry in her country. Her major event, the "Killer Sound Wave" show in Tampico, Mexico is but one of the events she runs for the benefit of the industry. Although she already coordinates numerous shows in the country, other major events are planned and industry members are invited to participate.
"While the global economy may still be struggling, there was no shortage of industry support and passion for car audio at the Killer Sound Wave event" continued Sabourin, "Industry members like dB Drive and Pioneer were on hand along with many other manufacturers supporting the event. Independent Retailers from across the country were also present, displaying their products at the show. Car audio product was being sold at the show and sales were strong; I saw many people buying CD players, amps, subs and more notably, numerous underbody light kits."
Both major Mexican television broadcasters were on site filming the event and its impact made news all around the country, which drew a strong spectator showing. From a competitor standpoint, many IASCA IdBL competitors made the IdBL Worldwide Top 10 list. An IdBL World Record was set in the Advanced 3 class by Alex Mendoza with his Chevy Astro van at 163.8 dB.
This year's event marked the 15th anniversary of the Killer Sound Wave show and, during the closing presentations Mary was honored with a certificate of achievement from IASCA, as well as a plaque honoring her efforts from her country's peers.
Prior to the event, Sabourin hosted an IASCA Judges Training seminar at the Dona Juana Cecilia Hotel in Tampico. Twenty attendees, including judges from other car audio sanctioning bodies, took the two day training course. The course focused on not only judging sound quality cars, but on industry growth and support and how IASCA and its members can help to revive the industry.
For more information on IASCA Worldwide and IASCA Mexico, visit www.iasca.com and www.iasca.com.mx