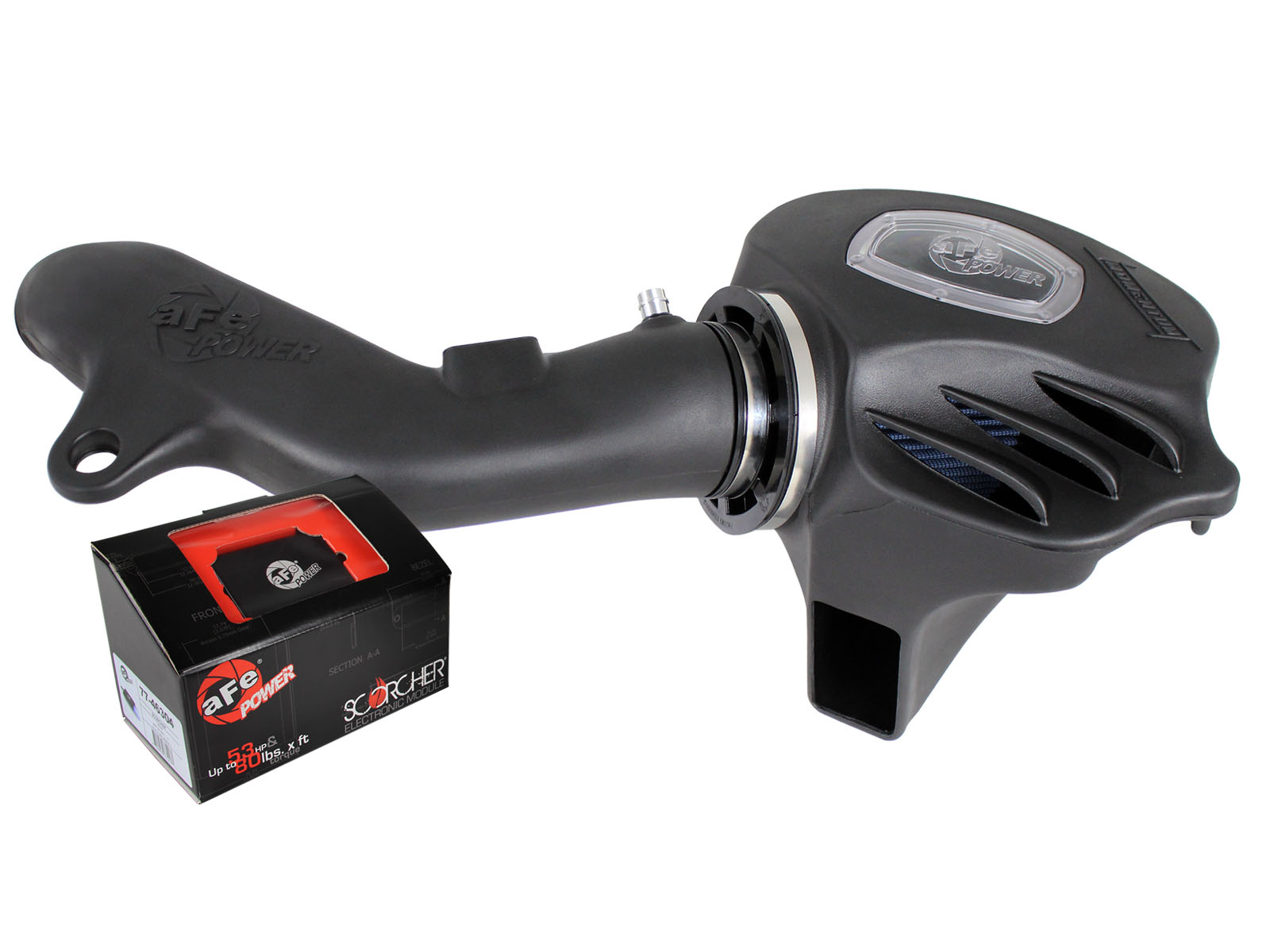 aFe Power announces the release of a Performance Package for the 2012-13 BMW 335i (F30) L6-3.0L (t) N55, P/N 45-16315.
This performance package includes a Momentum Stage 2 Si air intake system and a SCORCHER module. This package achieved gains up to 31hp and 71 lbs. x ft. torque. The unique, patent pending, sealed air box keeps warm engine air out and uses the factory air scoop for maximum torque in all-weather situations. This system outflows the factory intake by 37% and uses factory mounting locations for a hassle-free installation. The aFe Power SCORCHER Module is designed to alter the pressure sensor signals to increase turbo boost to an optimum level throughout the entire RPM range. The result is a harmonious balance between power, throttle response and drivability. This module provides a hassle-free installation with no cutting, drilling or splicing required during the 30-minute installation time. Factory electronic accessories are not affected by installing the SCORCHER module.
P/N 45-16315 retails for around $733.95 and is available in stores now.
For more information on this or any other aFe product, please visit our website at www.aFepower.com or contact our Power Professionals at (888) 901-7693.