An interview with Dean Kearney, the driver of the world's most powerful drift car.
Dean "Karnage" Kearney is the pilot of one of the most bonkers vehicles in motorsports - the Oracle Lighting Dodge Viper. With 1,250-plus horsepower available on tap at any given moment thanks to a twin-turbocharged V10, Kearney's Viper just might be the most powerful drift car on the planet. Naturally, both ourselves and our audience have a lot of questions for Kearney, so we sat down for an interview in our new segment: 10 Questions We've Always Wanted to Ask. Here's how it went.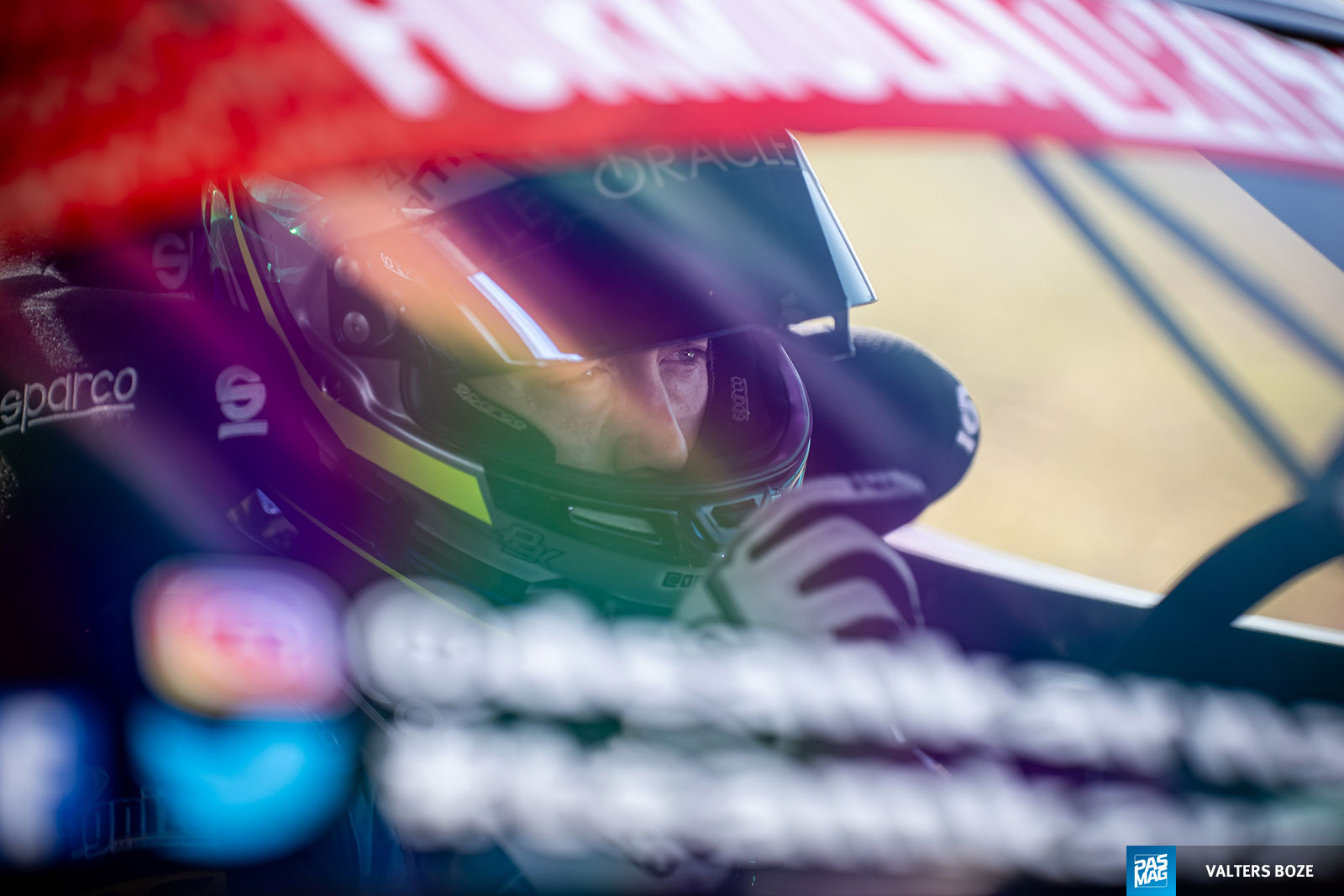 PASMAG:You started drifting at a pretty young age. How'd that happen?
Dean Kearney: Yeah, I started drifting at 16 years old - competitively. My father was into rallying, he drove a Sunbeam. He and I in Ireland were actually doing the National Rally Championship. So it was always in our blood. Myself and my older brother started messing around with cars when we were younger, and then this new sport of drifting showed up out of blue, and we went off to see the first ever event in 2004, I believe. They held a D1 IRL I think is what they call it. I went up and that's actually where I met James Deane. I think I was probably 13 years old, and James was probably 10. And then they didn't host another event until 2006. We showed up, and I qualified fourth in my brother's car. Ever since then I've just been along with the wave.
I definitely still have this inner passion for rallying. It's somewhere I want to go back to at some point in my career, but trying to find funding for high-level rally is extremely difficult, and in the U.S., it's not exactly a big thing. So if I was to do it, it would be a transition back over home where I would do it on more of a fun level. But for now, I'm kind of stuck in the chase that is the Formula Drift dream.
The European Championships you took part of are a pretty big highlight on your resume, and so are multiple FD podiums. So how does the world of European drifting compare to Formula Drift? Are there any major differences you noticed between the two?
Yeah, that's a good question. So when I transitioned over here, we won the European Championship in September 2009. That was our last kind of big win, which feels like a lifetime ago at this point. But European drifting at the time was still in its kind of infancy of development, if you know what I mean. And all eyes were on FD and Samuel Hübinette, Rhys Millen, Tanner Faust - these like rock star drivers with factory-backed deals. We came over and we watched the Red Bull World Championship in 2008, and I remember going home on the flight going "Come hell or high water next year, this is where I got to be." I came over here after winning the championship in September 2009 to compete in Irwindale that season, and we qualified 33rd unfortunately - didn't make the bracket. Ever since then, it's just been here all the time.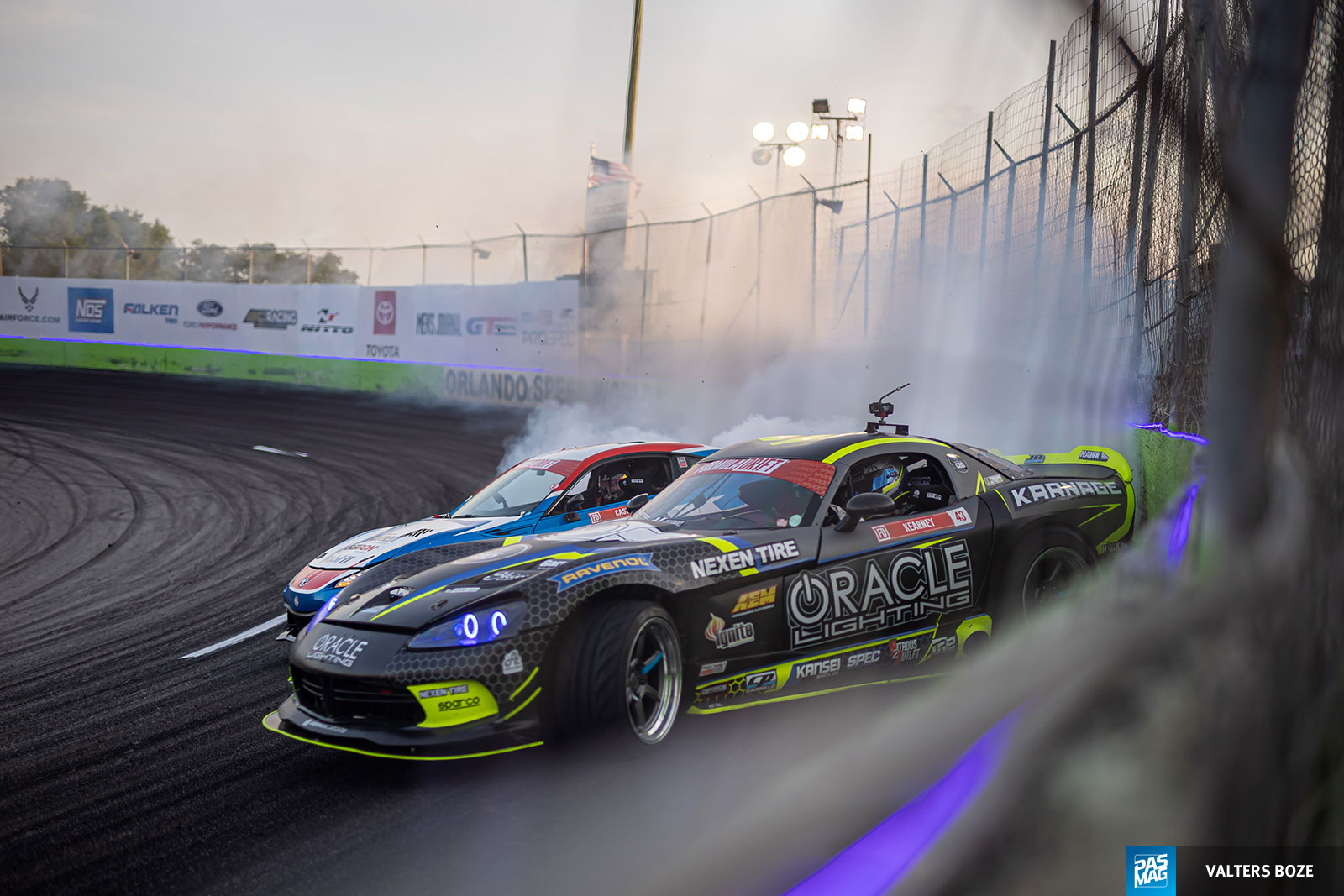 Let's talk about your FD car for a minute because it certainly stands out on the grid. How would you describe drifting that insane Dodge Viper? And is it as good of a drift platform as it looks like?
So it's definitely wild, okay? Like there's no doubt about it - it's pretty intense. But on paper it makes mathematical sense as we say. It's what I would consider pretty close to the perfect wheelbase, the perfect track width, and it's a double wishbone car. The downfall of the car is visibility. There's not really good visibility out of the car, and you sit quite low and far back, which makes getting the balance of the car correct a challenge. But as the sport of drifting has evolved over the last 15 or 20 years, everyone kind of ran cars in the past with 60% front weight, 40% rear weight. While now things like our tires are getting bigger, we get more and more horsepower, and you're starting to develop things more like Formula One cars where if you really want to make a lot of traction, you put all the weight behind you, and you put the biggest tire you can on the back of it. So as the sport has evolved, I think the car has come more into its own, and the series is growing into the platform, if you know what I mean.
So that that is kind of a good segue to my next question. I think your twin-turbo V10 makes your car one of the most powerful drift cars on the planet, if not the most powerful. What kind of drivetrain modifications go into that to make it last through all those events?
It is, I'm pretty sure - correct me if I'm wrong - I'm pretty sure it is the most horsepower drift car in the world. But we run a factory Dodge motors, and then we do pistons, rods, crank, heads - everything on the motor to make it last. I think we run the majority of the rounds around 1,200-1,250 horsepower. But when you think about it in more simple terms, you have the likes of Steph Papadakis out there with a four cylinder 2AR making 1,000 horsepower. 250 horsepower a hole is what they're making on the motor, which is a lot of horsepower for each cylinder. We only make like 120 horsepower [per cylinder], so our motor is on cruise control. We don't get any motor issues really. And then we use a SPEC Clutch behind the motor, which we custom designed. It's a factory style Viper flywheel, then has one solid disk and one sprung disk. We want a little bit of slip on the drivetrain so it doesn't shock everything every time we drop the clutch. Then a Samsonas six-speed sequential on a GForce driveshaft and GForce axles, and a Speedway differential. I would definitely say we have found the limits of what we can do with those products. We were probably the go-to guys in our industry for people that have products that want to see how much they can really hold, if you know what I mean, so we found the limits.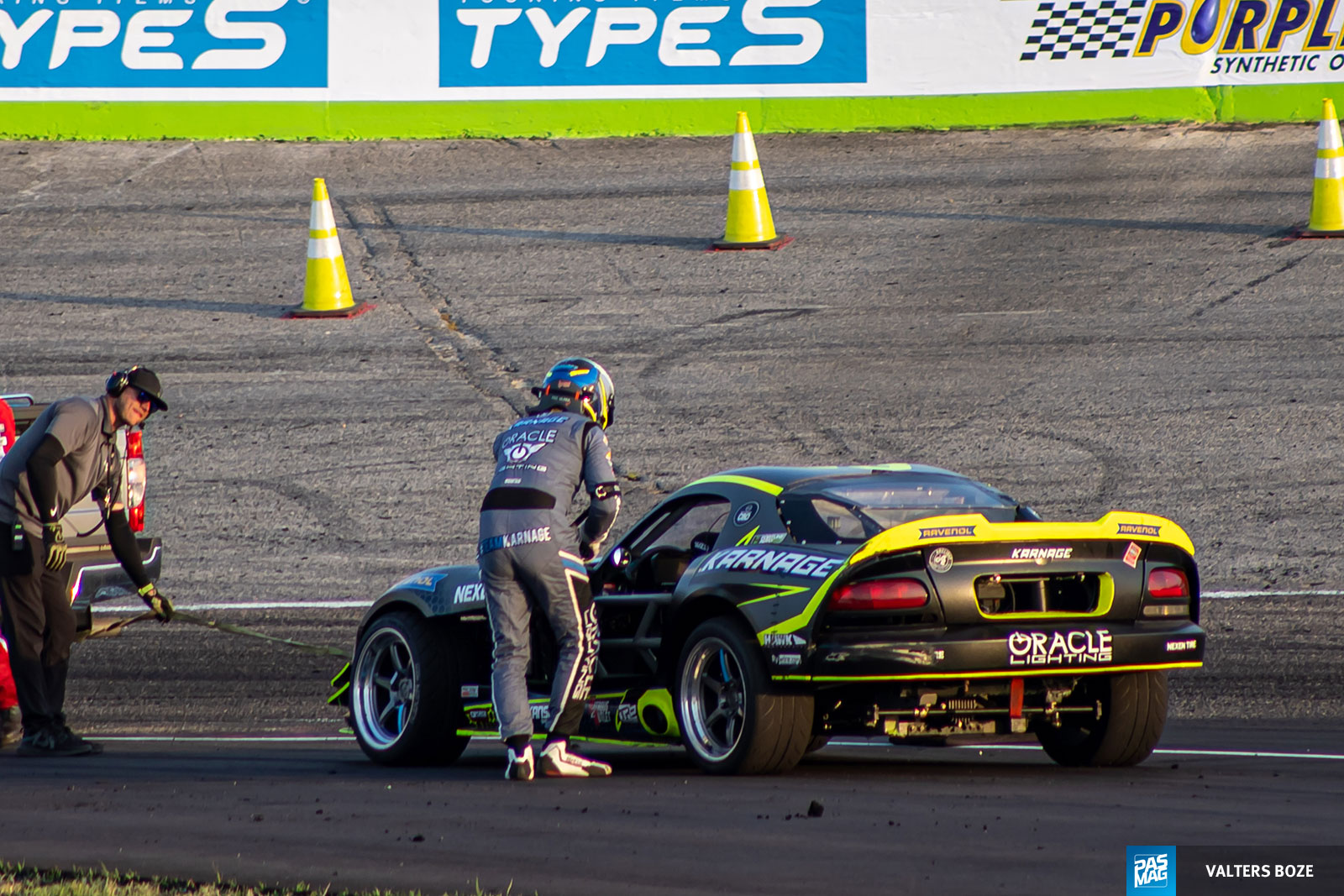 Speaking of finding the limits, have you had any truly scary moments behind the wheel before?
Nah. I don't know. Every time I put on the crash helmet, it's like whatever happens happens. It's wreckers or checkers, no matter if we're out doing practice laps or a fun event or whatever. It's always 110% or nothing. And to be honest I think drifting, in terms of motorsport, is probably as safe as it's really able to get. Obviously now the cars are getting bigger, faster, and crazier and the courses are basically concrete pinball courses now, basically. So you do see some really big wrecks now, but nothing that's made me shy away from it.
I want to switch gears a little - automotive style. It doesn't affect the standings, but it goes a long way with audiences. What are some key factors to keeping your Viper stylish?
I've actually been asked this a few times, and I don't really have a good answer for it. But my take on it is this: Professional cars need to have a certain element of corporate to maintain the look, and obviously generate the funding for what we're doing. And I personally think corporate style cars - which I would consider our car; it's like a corporate livery. It's not like a Ryan Literal car livery that's all over the place and looks absolutely badass, but you can't see any of the branding on the car, if you know what I mean. Whereas our car - it's very, very obvious it's the Oracle Lighting Dodge Viper, and you can see it clearly. I think corporate cars, when you look back into the test of time with Motorsports have become iconic because of what they are, and become staple cars in the industry. When you look at the old McLaren racecars with Marlboro on it and stuff - it's clean, it's to the point, and they've been there forever, you know?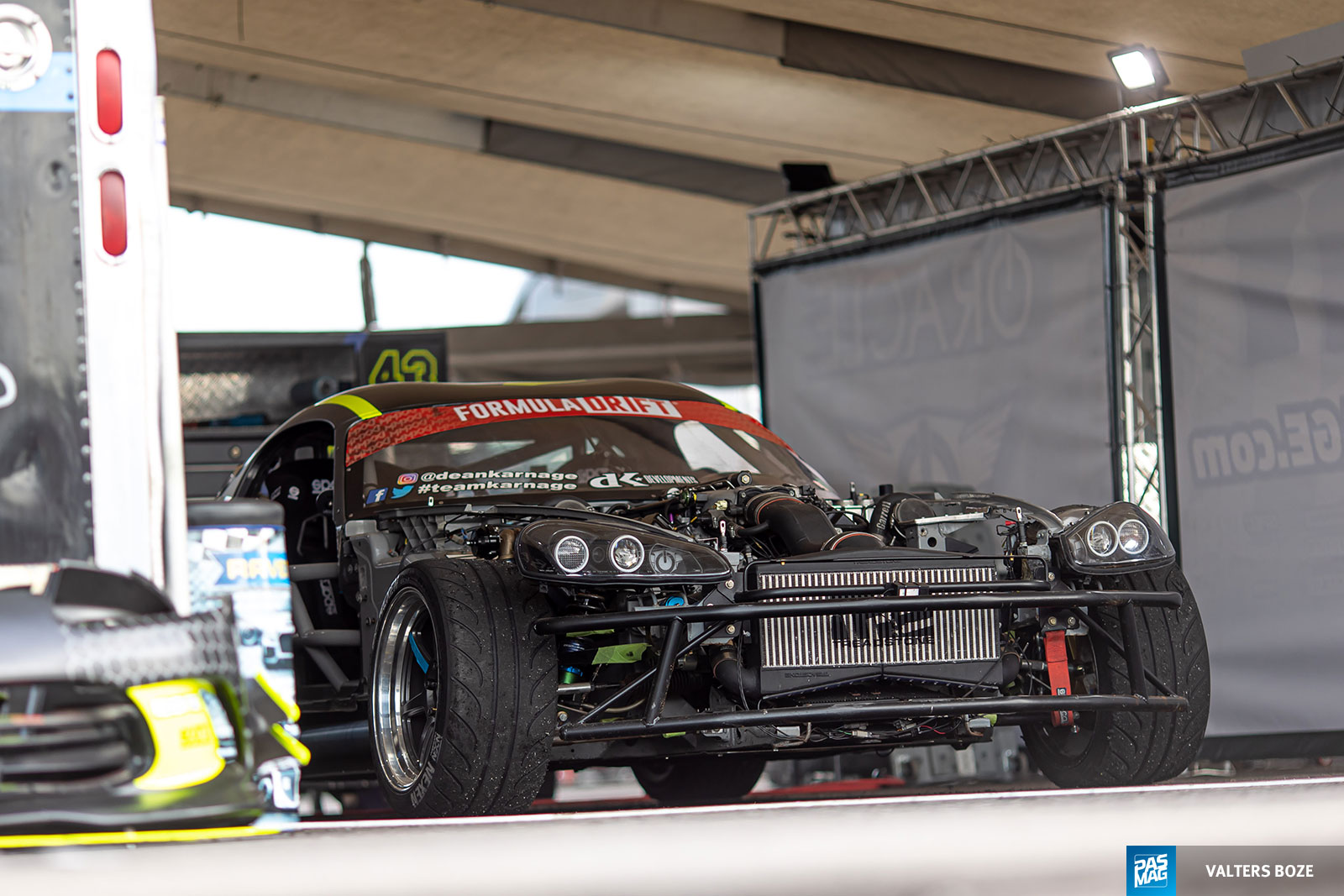 If you could pick a single racetrack in the whole world as your personal favorite, which one takes the title?
Depending on what you're talking about - if you're talking about drifting on race tracks, or in general, but for drift tracks I would probably say Irwindale or Long Beach. It's a toss up between the two of them. They just have that wow factor and it always helps that we go there at the right time of year when you have the sunshine with a little coastal breeze, and the palm trees, and tire smoke, and the fans are all engaged. It has drawn an atmosphere that you want to be a part of. But considering racetracks around the world, probably Spa-Francorchamps is probably my favorite track of all time.
So outside of drifting, what cars do you like? Do you have a dream car?
I actually have a 1988 [Porsche] 930 Turbo. It came off the production line six days before I was born. I'm a massive Porsche guy, and a Viper guy iconically enough now. I definitely have a soft spot for 240s like S13, S14 and S15 - a massive soft spot for them. A funny story about the S13. I bought back the car I won the championship with in 2009 to fund the drive at Irwindale. Two months later, I parted out the car. And I actually bought back the chassis almost 10 years later to the day. I got it back about maybe 18 months ago. I got it back in my possession, and when I was home over Christmas, I put on subframes and wheels and made it a roller. Someday it'll come back together. One day. I gotta do it. Like exactly as a throwback - put it back exactly the way it was.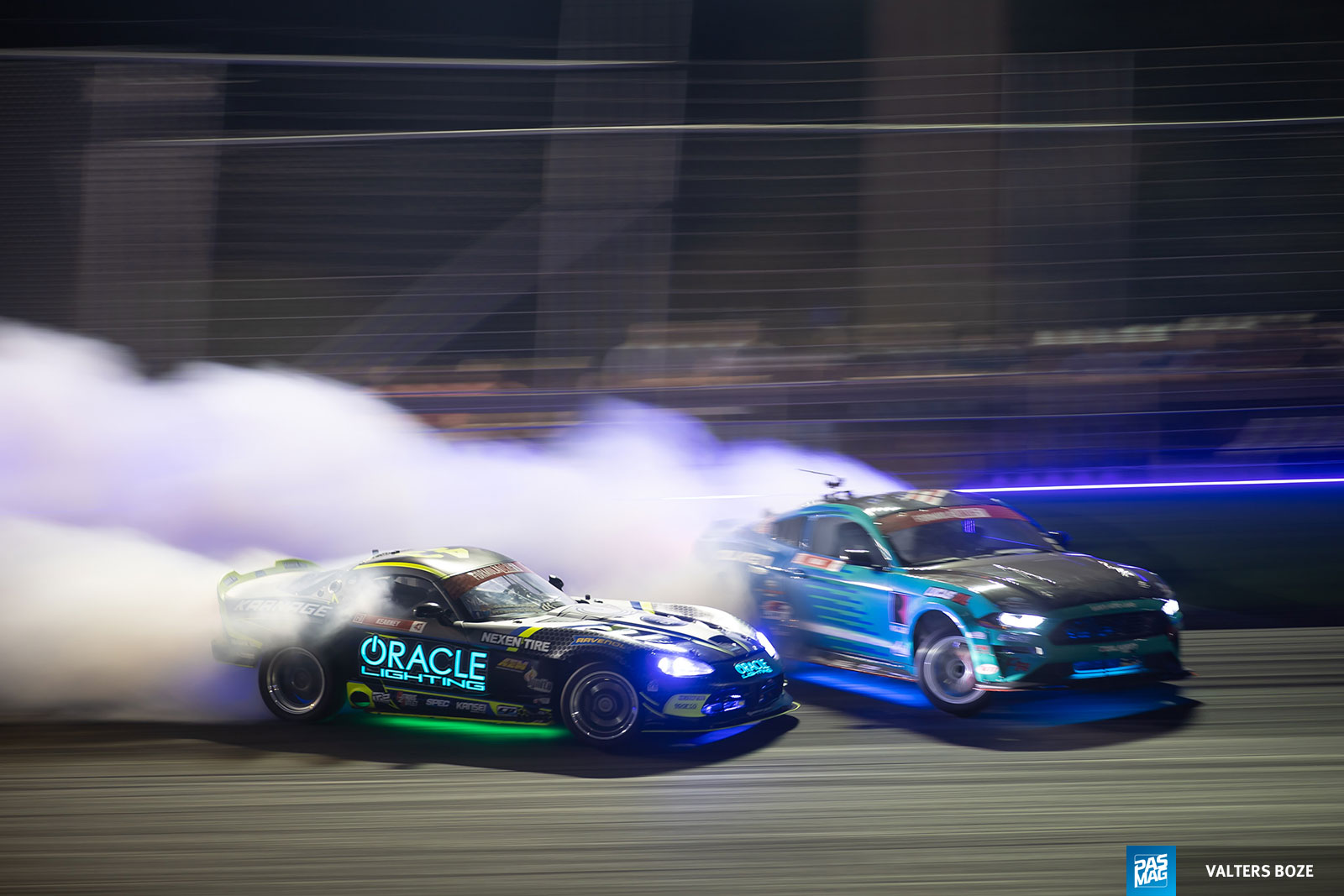 Which Formula Drift city has the best food, and what is it?
Best food? Jeez, that's a tough question, I tell you. If I'm honest, it's Long Beach I would think because there's a little bar across from the track. It's actually called the Auld Dubliner, and it's a buddy of mine. He actually immigrated over here like 20 years ago, and I've become super good friends with him. He gets in my local beer - every time I'm there he gets it in from Ireland. And they cook genuine, authentic Irish food there, so that's probably my favorite place.
So lastly, I want to give you the floor. What would you like to say to all the fans that are watching this year?
Yeah, I just like to say to all the fans that I hope that you guys feel safe in your own skin and in their city or in the county that you're in to come and actually attend the events this year and try to get us back onto more of a normal playing field. It was something that personally I missed last year - actually having the fans there, and the interaction, and meeting people and showing them around the racecar. So, to all fans out there, get your ass out there this year, attend the events and support the series, and keep all this alive.
You can find out more on Dean Kearney on his Instagram Page - @deankarnage.
Find out more on SPEC and their product at specclutch.com.
Photography by Larry Chen (@larry_chen_foto), Valters Boze (@valtersboze)
---
PHOTO GALLERY