In the mid-2000s I was working at DMCC, the Canadian Drift Championship. I did all kinds of things, from office work to the starting grid, and giving contest winners drift ride-alongs in my R32 Skyline. I was recently going through old emails, and I stumbled upon one from August 2006 in which I was relaying some driver feedback to the owner of the series at the time. The driver, a Japanese-Canadian that had been competing in Japan before his move to Canada, said "The judges need to tell the drivers before each race what it is they are looking for. They have to let the drivers know what is important on that particular day, so that all the drivers are on the same page and know what to do to impress the judges."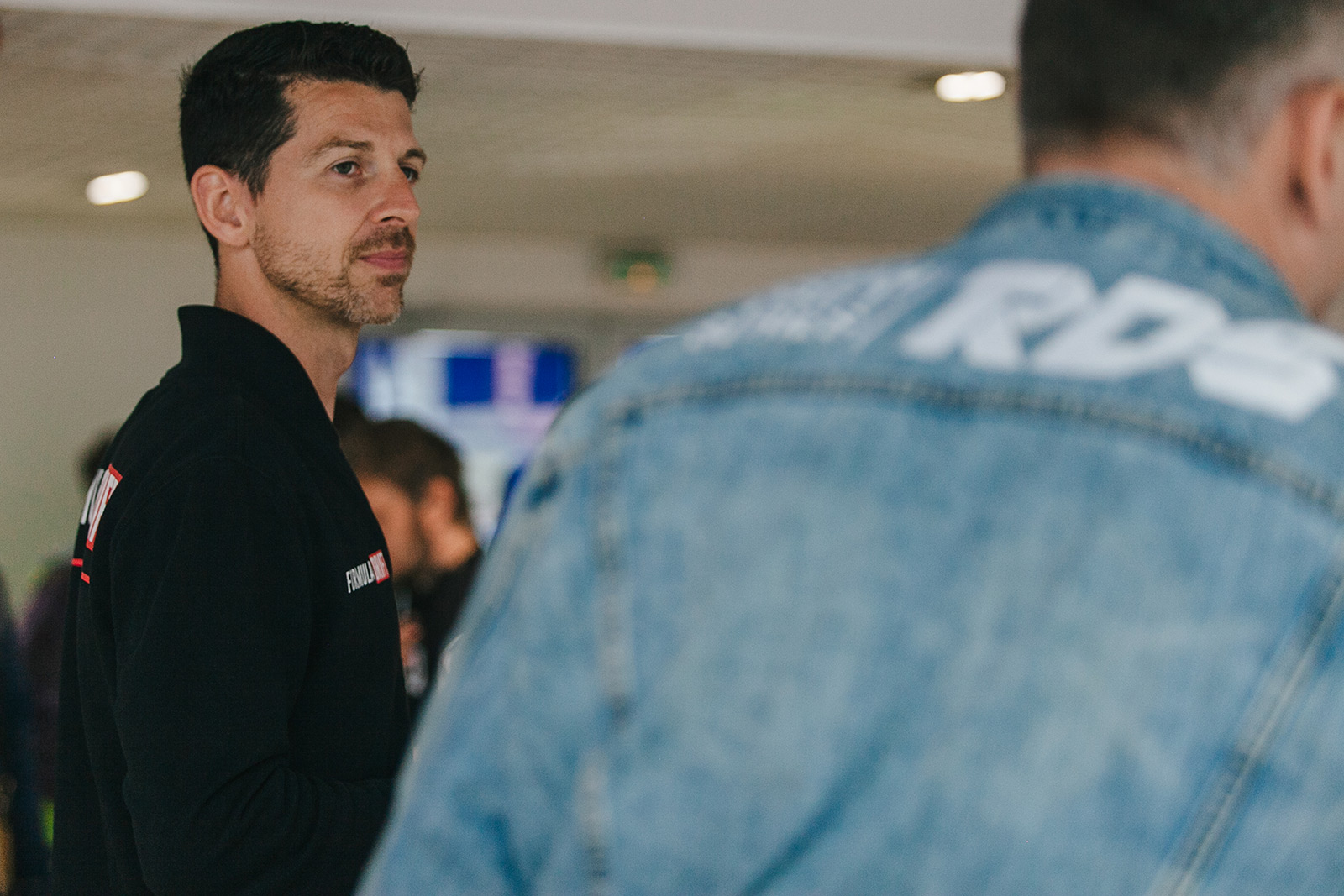 Looking back almost 15 years, it's difficult to remember specifically how drifting was judged. The many procedures and regulations that have been implemented and modified since then have clouded our memories, but it's fascinating to read those words and realize that the judges were relaying so little information to the drivers before each competition. The year after I sent that email, a few Drift Alliance drivers were brought up to do demos and judge the series, so things surely got better with their arrival. But I did ask around, and although I'm sure Formula Drift judges were doing a better job at that time, everyone I asked told me things were vague at best. In today's world, the driver briefings that are held during any Formula Drift, Drift Masters, or RDS event are filled with pictures, diagrams, and videos to define every aspect of the track to the teams and drivers in vivid detail. In the early to mid-2000s, judging, much like the driving itself, was in its infancy in North America, and there is plenty of footage on YouTube to prove both of those claims. Check out some of the competition videos of Formula Drift from 2005 and you'll see what I mean.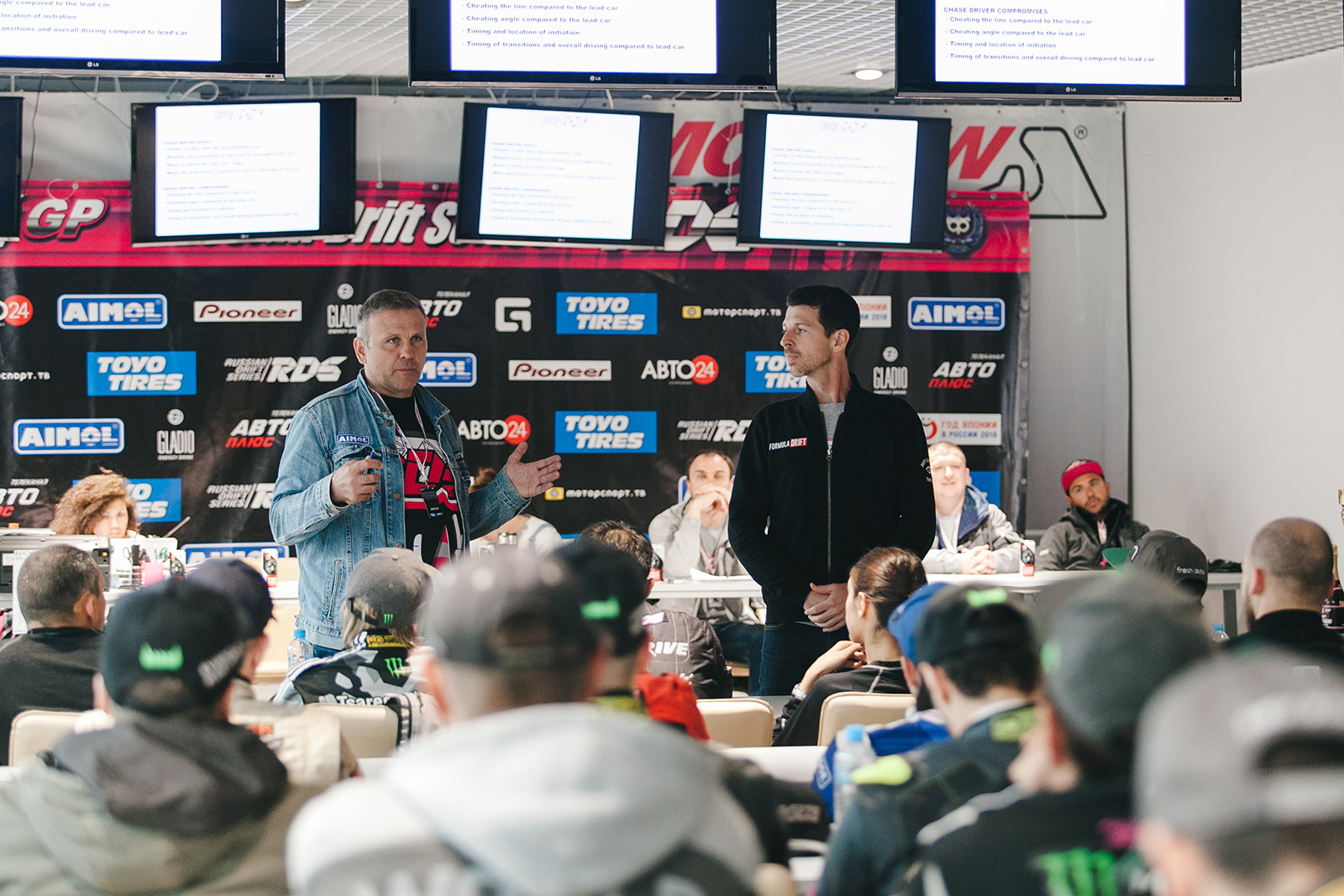 As teams have built faster cars and the drivers have become comfortable mere inches away from one another from start to finish of almost every battle, the judging has been refined and retooled to keep up. I started judging with Formula Drift in 2011, and we've made changes to the judging regulations every single year - some years more than others. The progression of judging regulations hasn't been without its challenges and setbacks mind you, as we have attempted to zero in on a system that is fair and as objective as possible, while allowing the drivers to express themselves freely in a sport that prides itself on individualism. That individualism means a wide variety of cars, engines, power levels, tire brands, and tire sizes to contend with. All of those variables conspire to make our job as judges fairly complicated. We work to continually evaluate and adjust the rules to be sure they apply to the different scenarios that can arise between cars that behave so differently on track. Let me explain a couple of decisions we've made over the years while we attempted to write regulations that checked all the right boxes.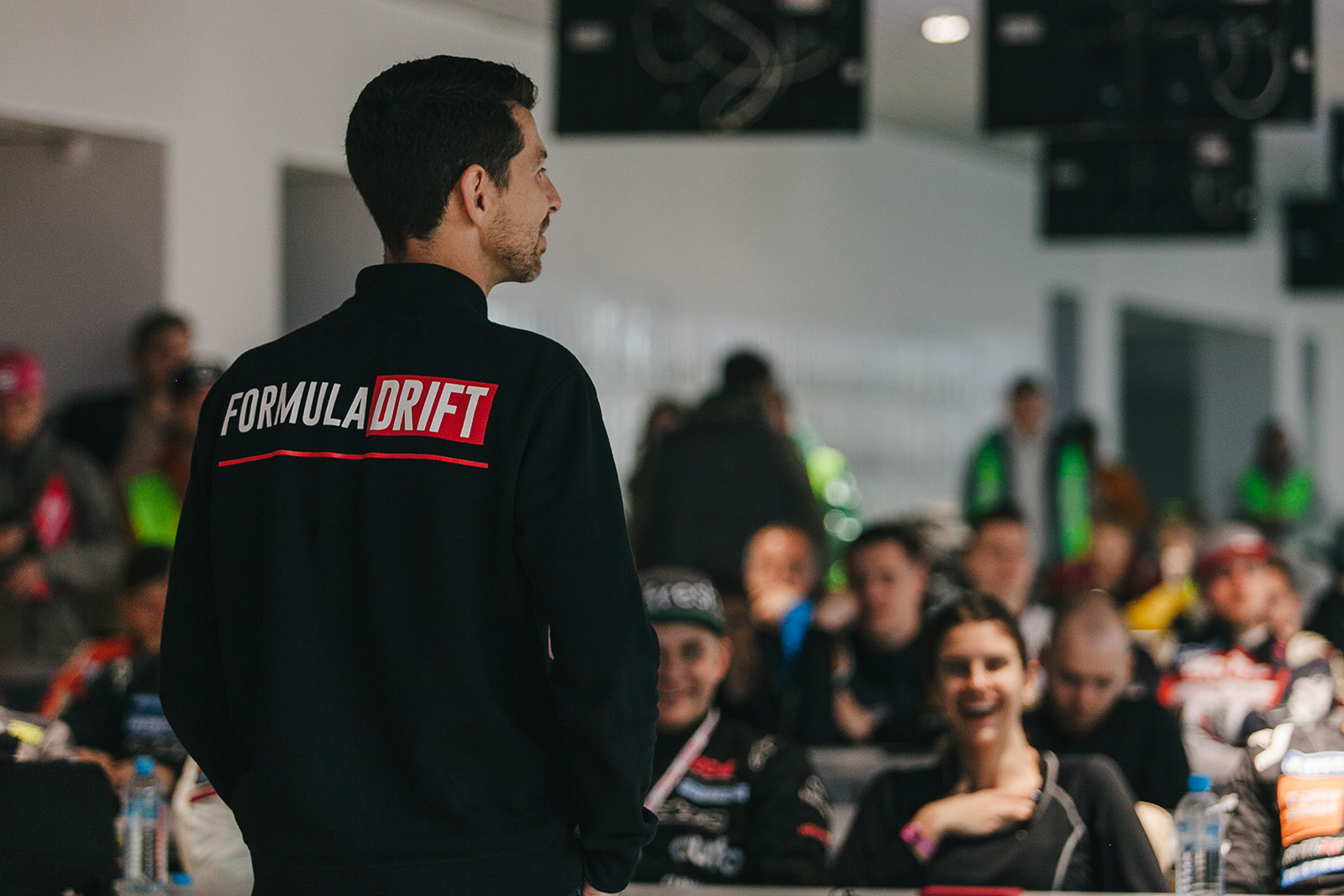 Let's start with an example of a time we missed the mark. You may remember that back in 2013 we started placing "off-course markers" in areas where drivers frequently went off track, hoping to penalize drivers that weren't being as precise as we wanted them to be. Making contact with one of these markers, which were basic orange cones, would result in a zero (or what we refer to today as an "incomplete"). They definitely made judging easier, as we just wrote "0" when we saw one of the cones tumbling down the track, but everyone hated them for causing a decline in risky, stylish driving and forcing drivers to be too calculated and cautious so they would reduce their risk of making an error. You might wonder why the rules became so strict all of a sudden. Teams had been voicing concern that drivers were not being sufficiently penalized for errors they made during a run. They wanted some of the wild driving to be better controlled, and expected cleaner, more precise driving to be rewarded. The big issue for us after implementing these rules was that we were often giving drivers zeros just because they hit a single off-course marker, while the rest of their run was phenomenal. We realized quickly that we had pushed the judging regulations too far, and we were reminded constantly by the drivers and fans throughout the season. We removed the off-course markers the following year, reduced the list of errors that would automatically earn a driver an incomplete, and instead gave the drivers a set of objectives and judged them comparatively based on how well they achieved them. Having fewer "hard zeros" has allowed drivers to be more confident and aggressive knowing that a killer run with small mistakes was going to be chosen over a safe, boring run with no mistakes all, and the competition is much better for it.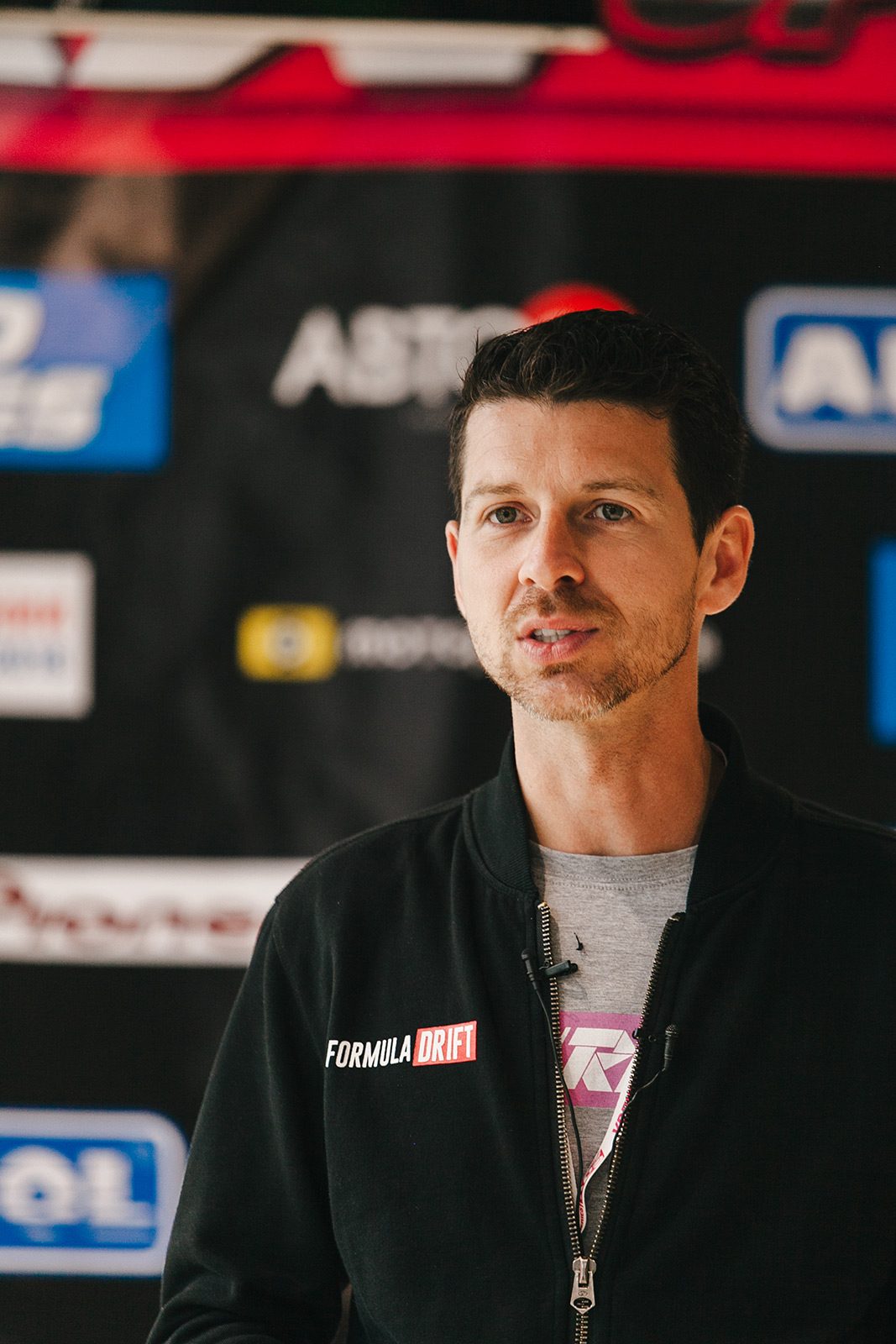 It was around this time that we also removed speed from the scoring system, which still comes up from time to time in driver briefings. There are arguments on both sides, but I'm confident that we're better off without speed as a judged criteria. One of the reasons scoring speed causes us issues is the unpredictability of the weather. As an example, if there's a change in the track conditions during qualifying, whether from dry to wet or wet to dry, we have to throw out all the speed scores that we've already logged and stop using speed for the rest of the event to be fair to everyone. When that happens, we then score each run out of 90 (assuming speed was worth 10 points) and all of the benchmarks that would be set for the tandem competition will also be lost in the process. Not to mention the aforementioned differences in car builds and power levels that makes setting a "minimum" or "required" speed difficult and unfair for some. Another point against speed in judging is that as an event progresses, from practice to qualifying and on through the competition brackets, speeds always increase as drivers push harder and harder through to the finals. When that happens we can't penalize a driver for going too fast, nor can we give them extra credit for going that much faster, so the speed points become an impressive statistic that doesn't have any actual bearing on the judging. I'm not against recording speed for the announcer to hype up or teams to use strategically, but I'd personally rather see tight tandem battles at 100mph than low-proximity battles at 110mph, just for the sake of having higher speeds. After all, cars rubbing against one another for two tight runs is what makes a battle exciting and memorable for everyone.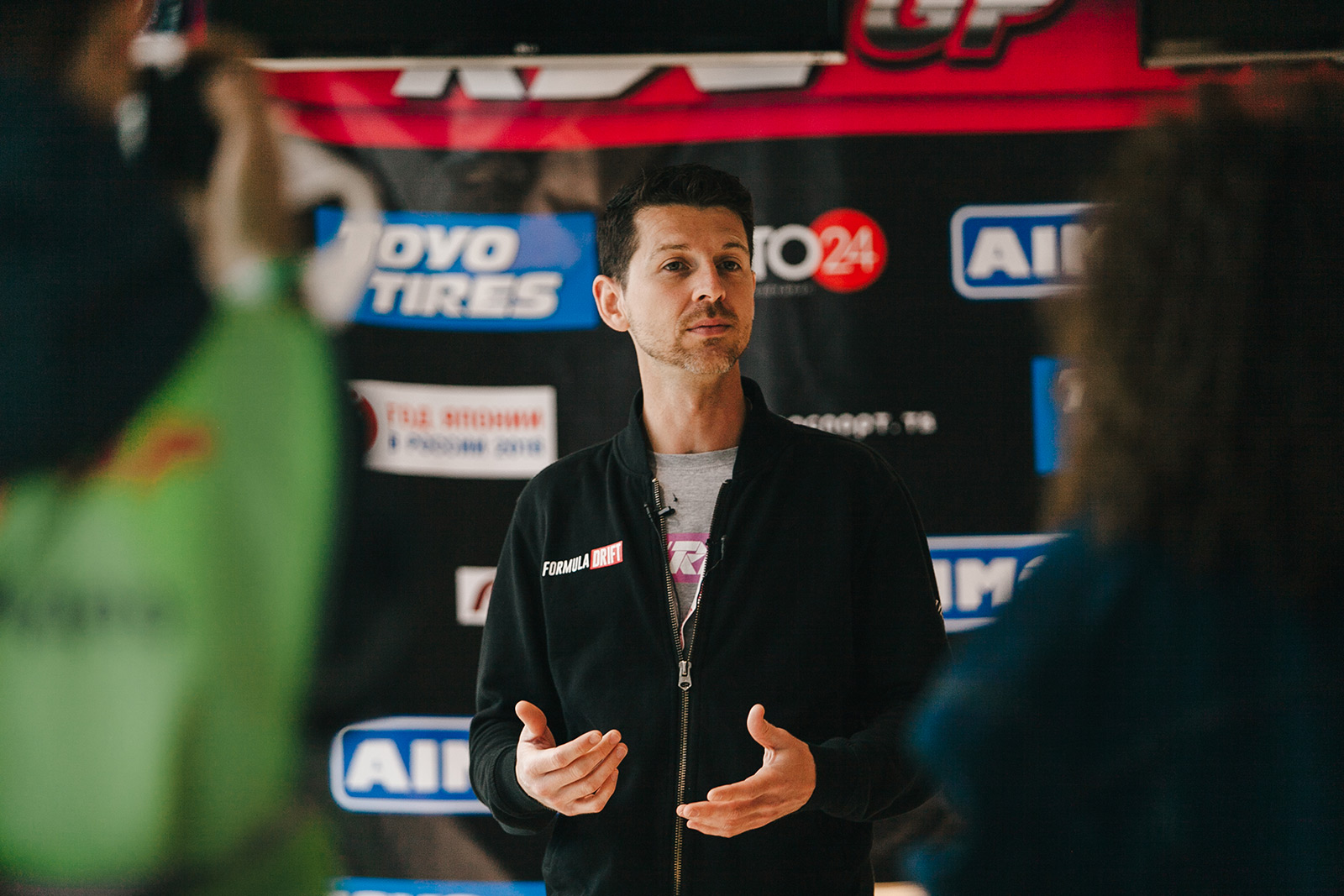 Looking ahead, I'm often asked how we'll be changing the judging regulations going into the next season, and further into the future. While annual changes are generally made in increments, with minor adjustments to specific rules, the next big step will certainly be telemetry. Some series around the world utilize telemetry, such as in Belarus, Russia and of course the much-maligned DOSS system in Japan. The best system I've seen so far is the one developed and financed by Red Bull in Drift Masters, with live in-car cameras and multiple drones fed to the judges and the fans alike in real time. This type of system is surely the future of the sport, as it allows well-informed humans to continue making the decisions that the drivers will be comfortable with, and the fans can relate to consistently. The only issue with the Red Bull system is the stratospheric cost related to the amount of staff, cameras, and production and broadcasting rigs needed to make it all come together. The hard work of developing and integrating the technology into a drift competition format has already been done, now it just needs to be consistently funded so it can be implemented here at home.
For more on Ryan Lanteigne, check out his Instagram (@lawntang).