Regular readers of PASMAG already know that Technical Editor Garry Springgay is a bona fide audio geek and has been making a living in the audio industry for over 30 years.
But what most of you don't know is that he's also a pretty serious gear head; just as much into cars and motorcycles as he is audio. He's had more than his share of fun toys over the years. Since his teens, Garry has owned and built over 70 cars, including a Vega with a 427 cubic-inch big block in it, a Lotus Esprit, an early 911, several GM F bodies, a 1971 Hemi-powered Roadrunner and a handful of Corvettes including a '57, '67 and '77. He has held SCCA and NHRA racing licenses and regularly attends the Bondurant Driving School. Just as passionate about life on two wheels, he has owned over 30 motorcycles from 15 different brands, and currently has eight (or nine) in his garage. Also in Garry's Garage is an assortment of more tools and equipment than some professional shops. How many people own a modern tire-changing machine? Garry does.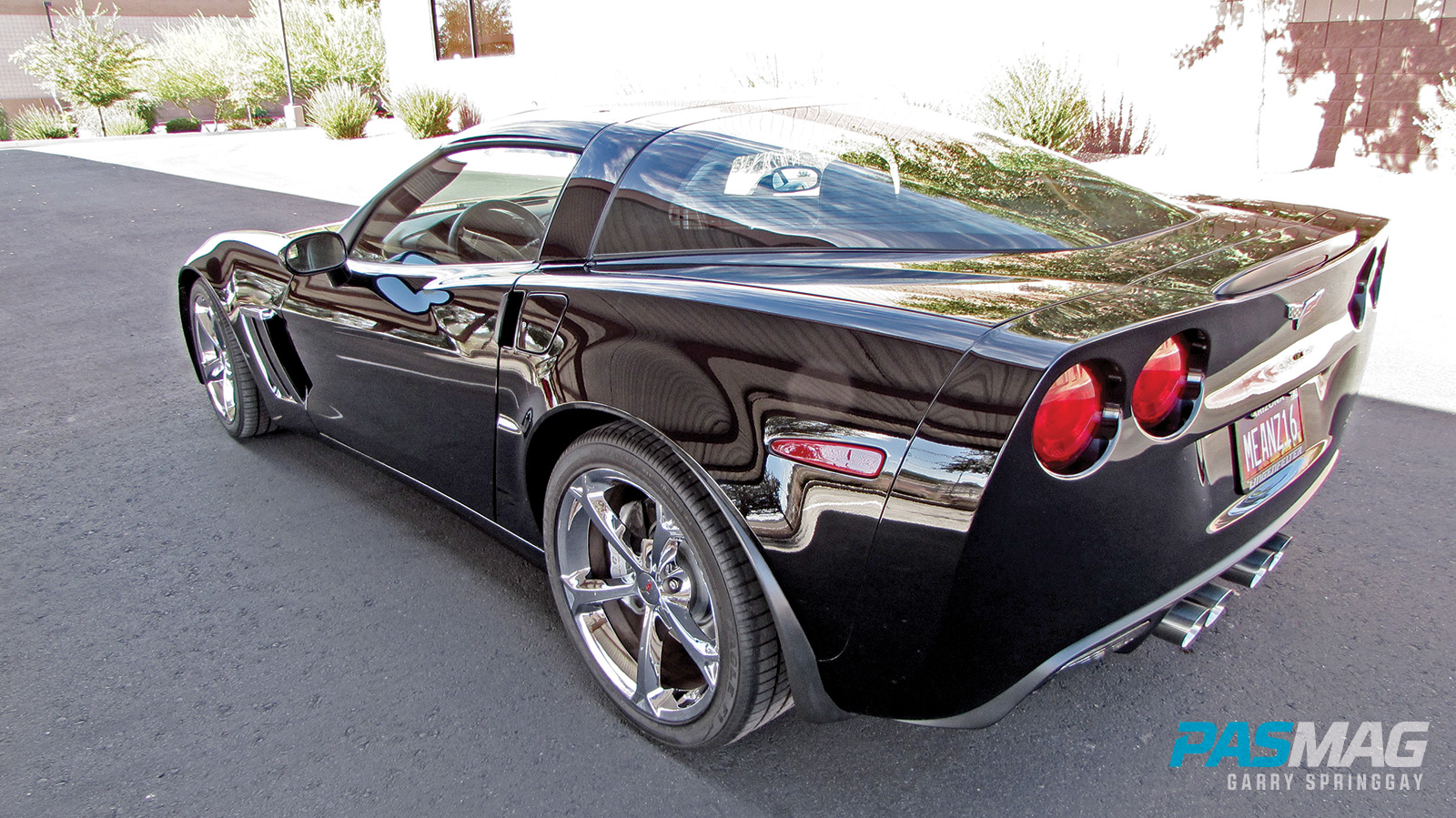 Introduction
As a contributor to this fine publication for over seven years, I'm really excited about this new segment. It's one thing to see all the reviews for cool products, but there isn't much information available on how to install things to maximize performance, or how to plan a complete system from the ground up. So to that end, over the coming months, PASMAG and I will take you through the planning and installation of a serious sound-quality focused audio system in a recently acquired, very low mileage 2011 Corvette Grand Sport. Along the way we'll provide instruction and information on how and why you can (and should) make these same improvements to your car, regardless of the year, make or model.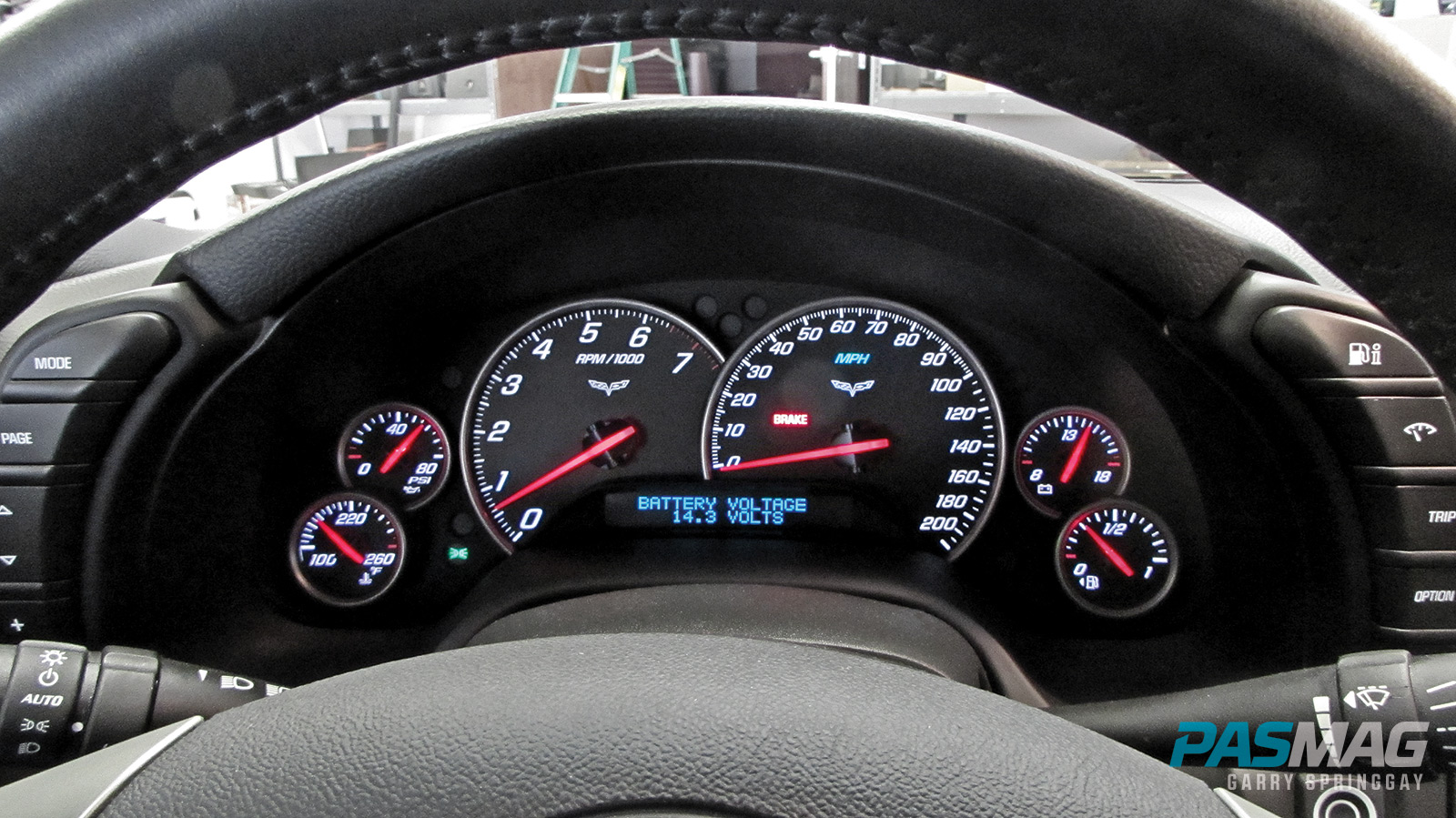 I've been a Corvette fan for a long time, and I've been fortunate enough to have owned a few over the years. But none of them come close to the technical prowess and honest performance of this C6 Grand Sport. The car is equipped with the 436 horsepower version of GM's vaunted LS3 all-aluminum, dry-sump engine, and a Tremec TR-6060 manual six-speed transmission. Other go-fast goodies include Z06 sway bars and brakes (six-piston front calipers and four-piston rears) and Grand Sport-specific spring rates.
Because the Grand Sport shares the same widebody as the Z06 and ZR1, there is ample room in the wheel wells for some serious rubber. From the factory, the car uses 325/30/19s in the rear, and 275/35/18s in the front. In completely stock trim the car has respectable performance, with zero to 60 mph times in the 4.2-second range, quarter-mile passes in about 12.5 seconds, and an aero-limited top speed of over 180 mph. It handles as well as it goes too; capable of lateral G forces in excess of 1.0 G.
The interior of the car has the 3LT factory option, which basically includes power-operated everything, leather trimmed seats and a HUD (heads up display) showing everything from oil temperature to lateral G forces. The audio system consists of premium Bose gear, which might be good enough for the typical Corvette owner, but to my ear it's so lousy I simply shut it off during a recent drive to Las Vegas. That's justification for the first series of modifications that will be made to this 'Vette. The OEM audio system has to go, and a true high-performance sound quality system will be designed and installed in its place.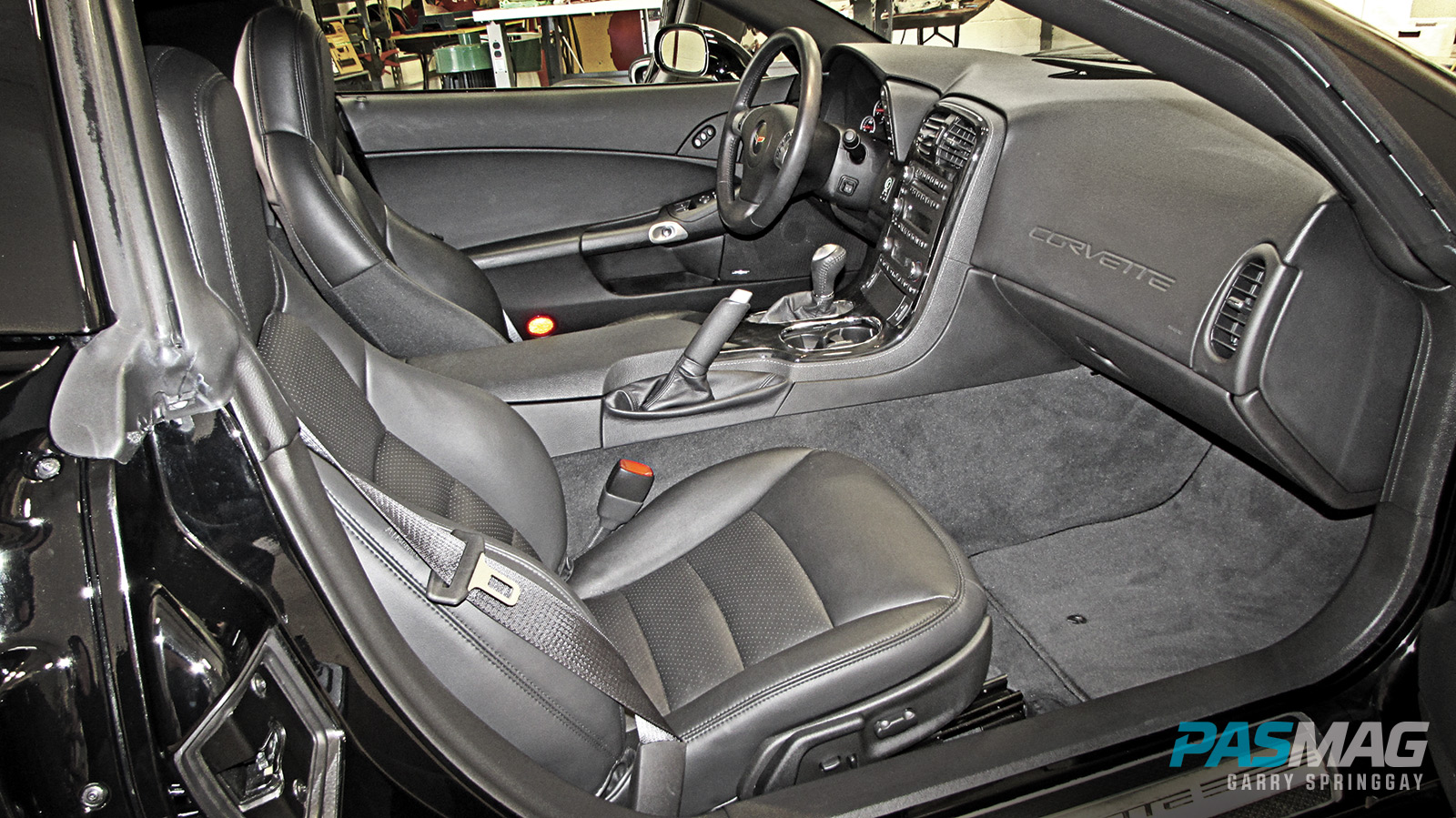 Like any good idea, it all starts with a plan. Far too often, well-meaning individuals will begin a project without the proper foresight and planning, resulting in a less-than-optimal result. For this car, I will begin by walking you through the planning process, and explain the reasons for making certain decisions along the way. You'll learn how to properly plan your project's deconstruction and, along the way, get explanations on how to do things in the correct order to prevent re-doing things, or inadvertently missing steps altogether.
From deconstruction through interior preparation (with sound deadening and heat shielding, equipment selection, wiring, speaker baffle fabrication and a custom subwoofer enclosure, component installation, and the final tweak and tune), the entire project will be documented and shared with our subscribers and fans. When the audio system has been completed, the plan will shift to several popular performance modifications to the car. And while you may not have a Grand Sport Corvette, much of the planning, techniques and elbow grease will translate to whatever ride you're working with.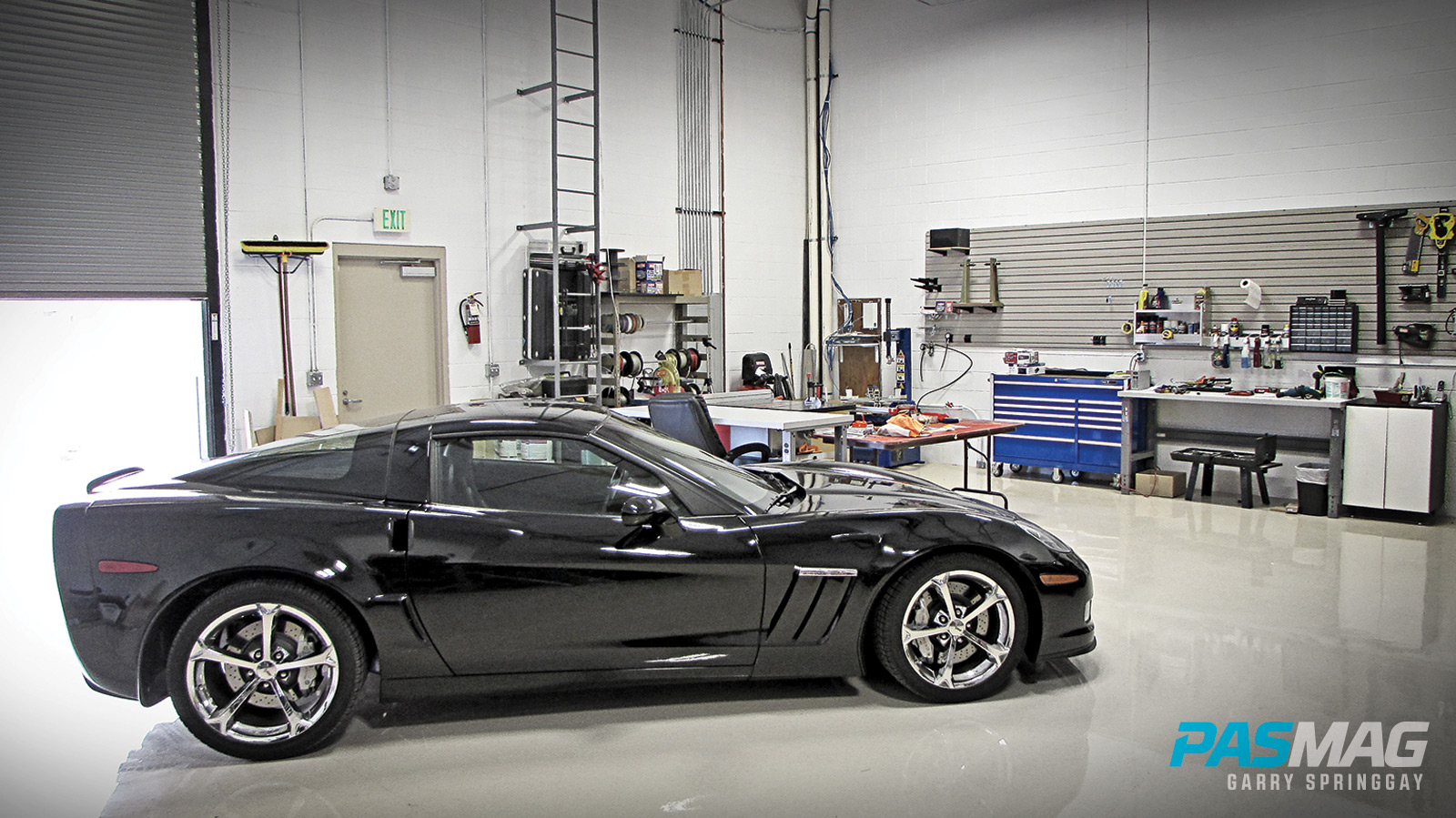 I'm really excited to share this project with you. Along the way, your comments and questions are welcome (just send them to This email address is being protected from spambots. You need JavaScript enabled to view it.) and in addition to the print version of the magazine, the project will also be on the PASMAG website with additional photographs and video of the build. So follow along, and perhaps you'll get a few ideas on how to improve the sound and performance of your own ride!
Stay tuned for Garry's Garage: Project C6 Stage 2 - Sound Deadening.
Contributor: Garry Springgay