From building his own Lexus to building for Lexus
Genuine passion is a special thing for a person to have. An uncolored, obsessive interest in living and breathing the lifestyle and culture of their chosen interest immediately sets one enthusiast apart from the rest. A prime example of this type of person is Paul Tolson. Since the early 2000s, Tolson has been entrenched in the import show scene all over North America, garnering nothing but respect and more members for his automotive extended family as he goes. If you've ever heard a story about Paul, the word "Lexus" is always featured prominently within, as Tolson started his journey with a Lexus and hasn't veered from Toyota's luxurious side since.
His love for Lexus started with a two-minute test drive, almost 30 years ago. Looking for his first luxury ride, Tolson ended up at a Lexus dealership after perusing other manufacturer's offerings. Usually, his test drives with Infinitis or Porsches would take about 20 minutes, plus a little highway action, but this time was different.
"A girl I was dating and I went to a Lexus dealership to test drive an SC400," Tolson recalls. "We sat in the car and I started it. We saw the dash light up and looked at each other. I made a right turn out of the lot, did a U-turn, and bought the car on the spot."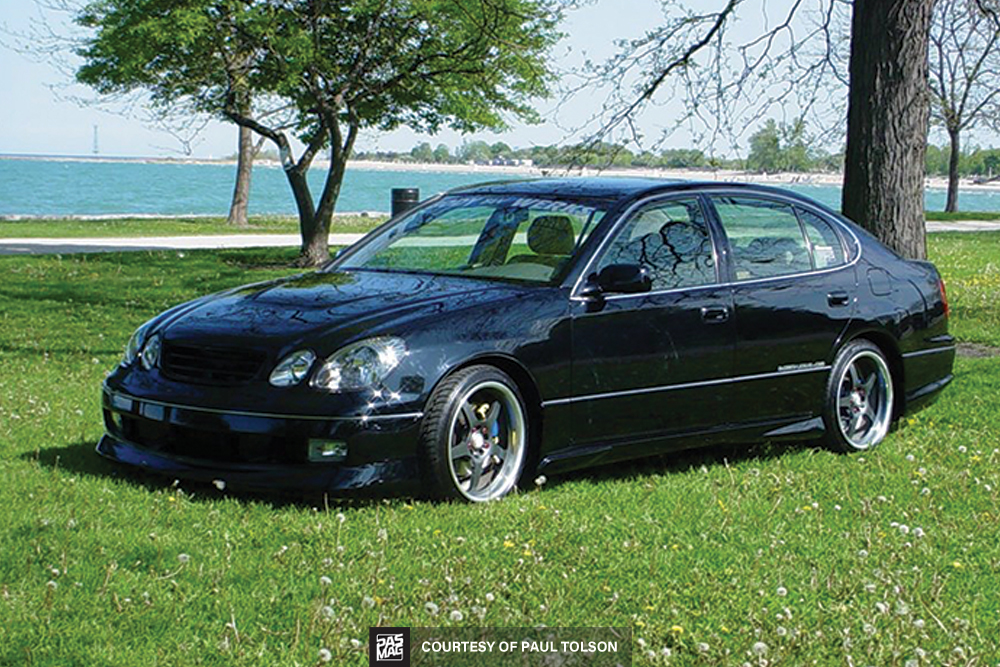 Four years later, in 2000, is when Tolson would be introduced to the idea of modification. In a Lexus showroom, he stumbled upon a GS300 equipped with the full L-Tuned catalogue (10 years before F-Sport would become Lexus' accessory line). After taking it in for a full 40 minutes, Tolson told himself he had to have one, but couldn't front the cash for a new model, so he went home, dialed up the internet to see if the L-Tuned kit would fit a GS from a few years prior, and ran into another life-changing discovery: VeilSide. After much researching, Tolson was soon the owner of a '98 GS400 with a blend of L-Tuned, VeilSide, and TRD parts, inside and out.
Shortly after, the body shop that dressed his GS in VeilSide invited Tolson to his first car show as a part of their team. There, at Hot Import Nights at 37 years old, is where he was officially hooked.
"The competition bug hit me hard that day and I was a lost puppy," chuckles Tolson. "I aggressively wanted to understand the import car show scene."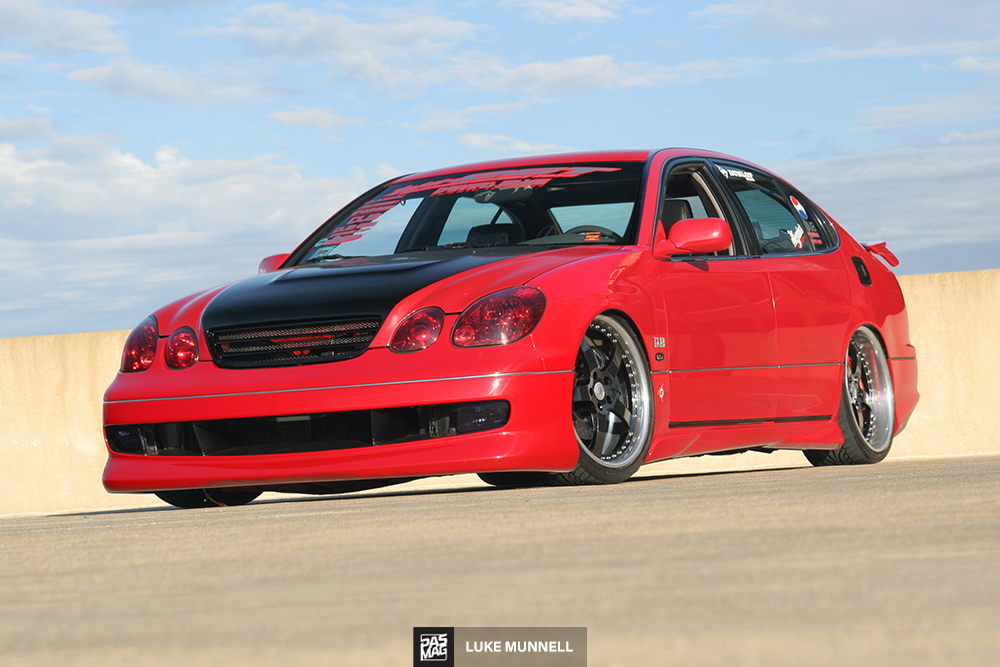 Wasting no time, through sheer passion for the scene, Tolson became the VP of the team he was invited to join only two months later. From there, the opportunities snowballed. Companies would request his GS in their show booths, and Tolson would network with reps from all over, eventually meeting a wheel rep that punched his golden ticket to SEMA, something that he had heard was a big deal, but admittedly didn't know that much about at the time.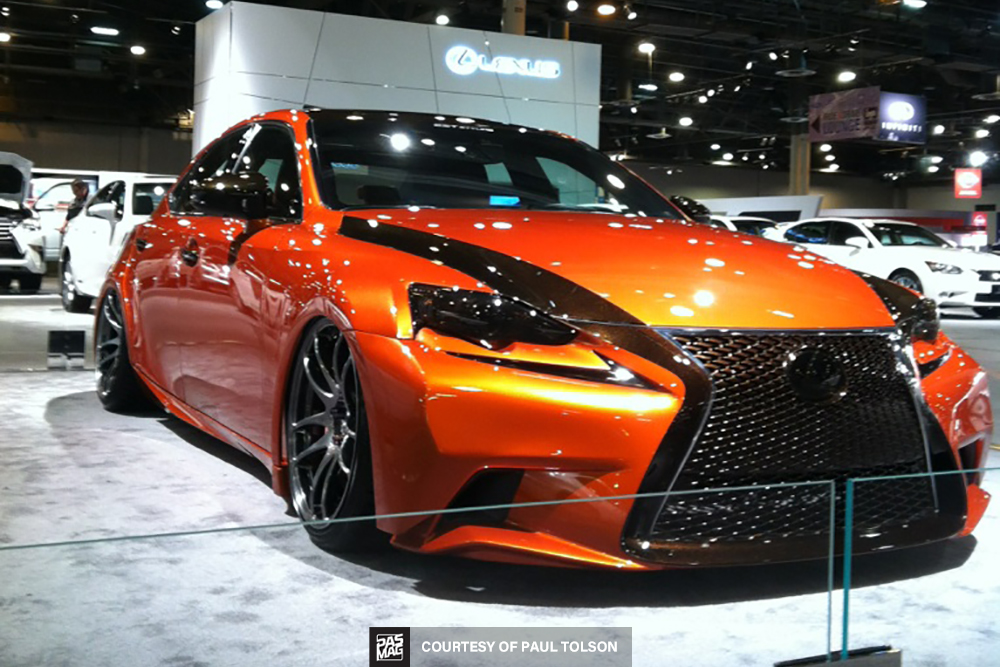 "The blessings continued there," Tolson says, looking back. "While in the wheel hall, the director of SEMA told me to get in my car and follow him. I thought I was going to be kicked out, but the director placed me in front of registration - the number one prime spot! I met so many people and received so many sponsors that week that they called me 'The Sponsorship Whore.'"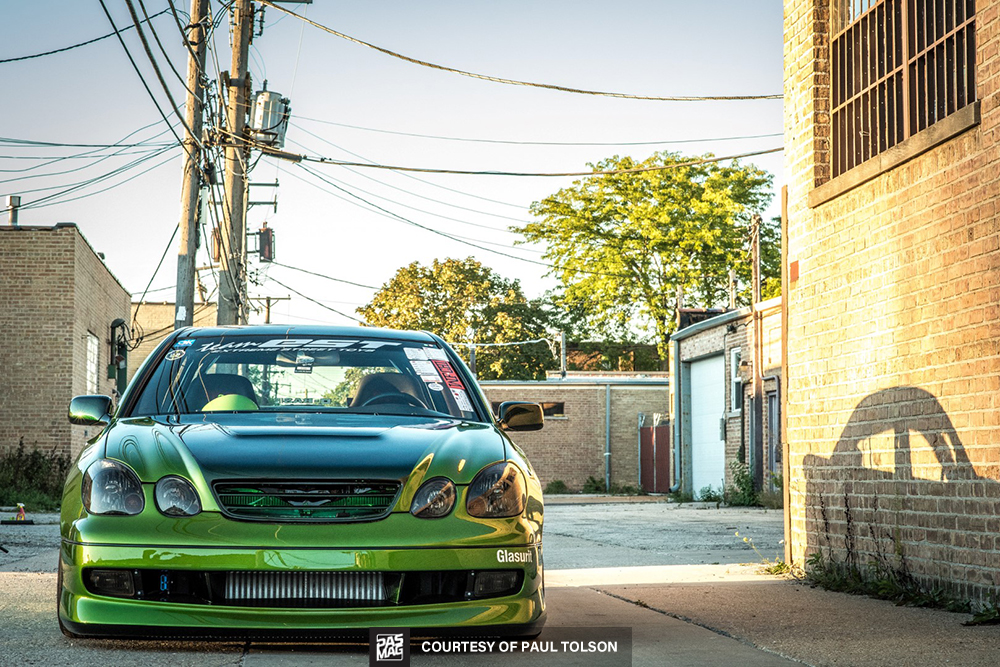 Next came Team Extreme Street Toys, Tolson's own crew, which he formed in 2003. For the next 14 years, he would lead the team as President, spreading their mottos of "Midwest Respect" and "The Cutting Edge of Sportsmanship" from Illinois to the West Coast, the East Coast, and everywhere in between. Meanwhile, to stay competitive, his trusty GS went through six different iterations, each with constant improvements and all with a different paint job, ending with green in 2011. The '98 GS400 attended over 180 events during her show circuit reign.
It turns out that all this touring around in a show-stopping Lexus gets you noticed. In 2010, Lexus was pushing their hybrid models and looking to make a splash at SEMA. When Brian Fox of Fox Marketing was asked by Lexus Corporate if he knew of someone who could build a standout Lexus, Fox said he knew a guy. Tolson was tasked with taking an RX450h and transforming it into a focal point for the big show, complete with the usual time crunch.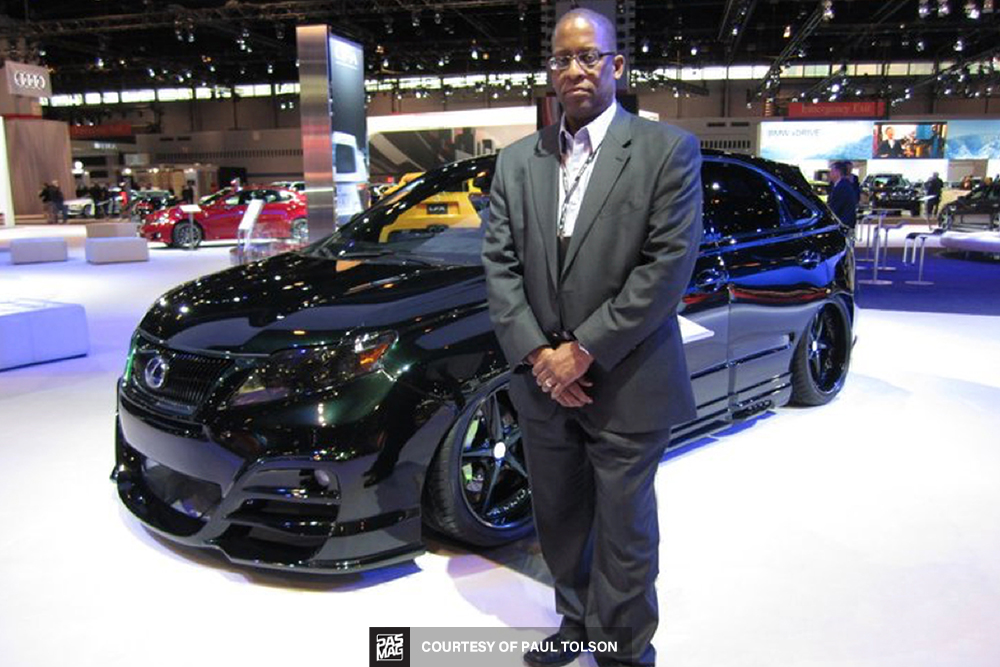 "I had less than five weeks to get a molded, all-metal widebody RX with BBK, air ride, custom center console, Weds wheels, and a Wald body kit from Japan ready for SEMA," Tolson exclaims. "We were able to get it done. I want to note that without Gabriel Escobedo, who did the paint and bodywork, all of this may not have ever happened."
Since then, Tolson has been a constant for Lexus when they want to show the potential of a new model, building three cars in total for the manufacturer so far.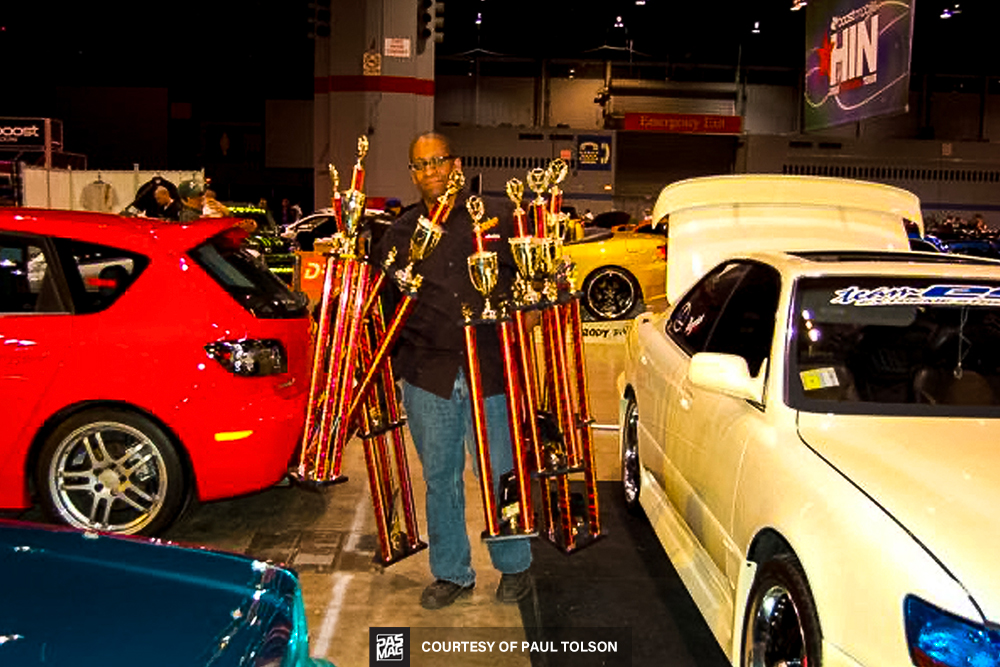 Photography courtesy of Paul Tolson and by Luke Munnell
Paul Tolson is featured in PASMAG #168. Click Here to order.
---
PHOTO GALLERY