Photography courtesy of Universal Pictures
---
Family no more? If someone were to graph out car modification interest by year, that line would explode like a certain Eclipse with a "Danger to Manifold" warning right around The Fast and the Furious' release date in 2001. The Fast & Furious series was the catalyst for so many enthusiasts to bring out that latent build bug and start modifying their cars their way. Sixteen years later, and PASMAG is still getting the response "Fast & Furious" when we ask our feature car owners what their biggest inspirations were.
Over the span of seven films, we've seen Dominic Toretto (Vin Diesel) and his extended family drive and slide almost every make and model of vehicle, in nearly every country on Earth. Now, in the eight instalment, everything seems just peachy. Dom and Letty (Michelle Rodriguez) are on their honeymoon and Brian (Paul Walker) and Mia (Jordana Brewster) are retired to the good life, while the rest of the crew are enjoying life with rad cars, privacy, and doing things that are non-life-threatening. While some people might be okay with watching a lighthearted movie like that, F&F fans need some octane, stunts, bullets, and explosions.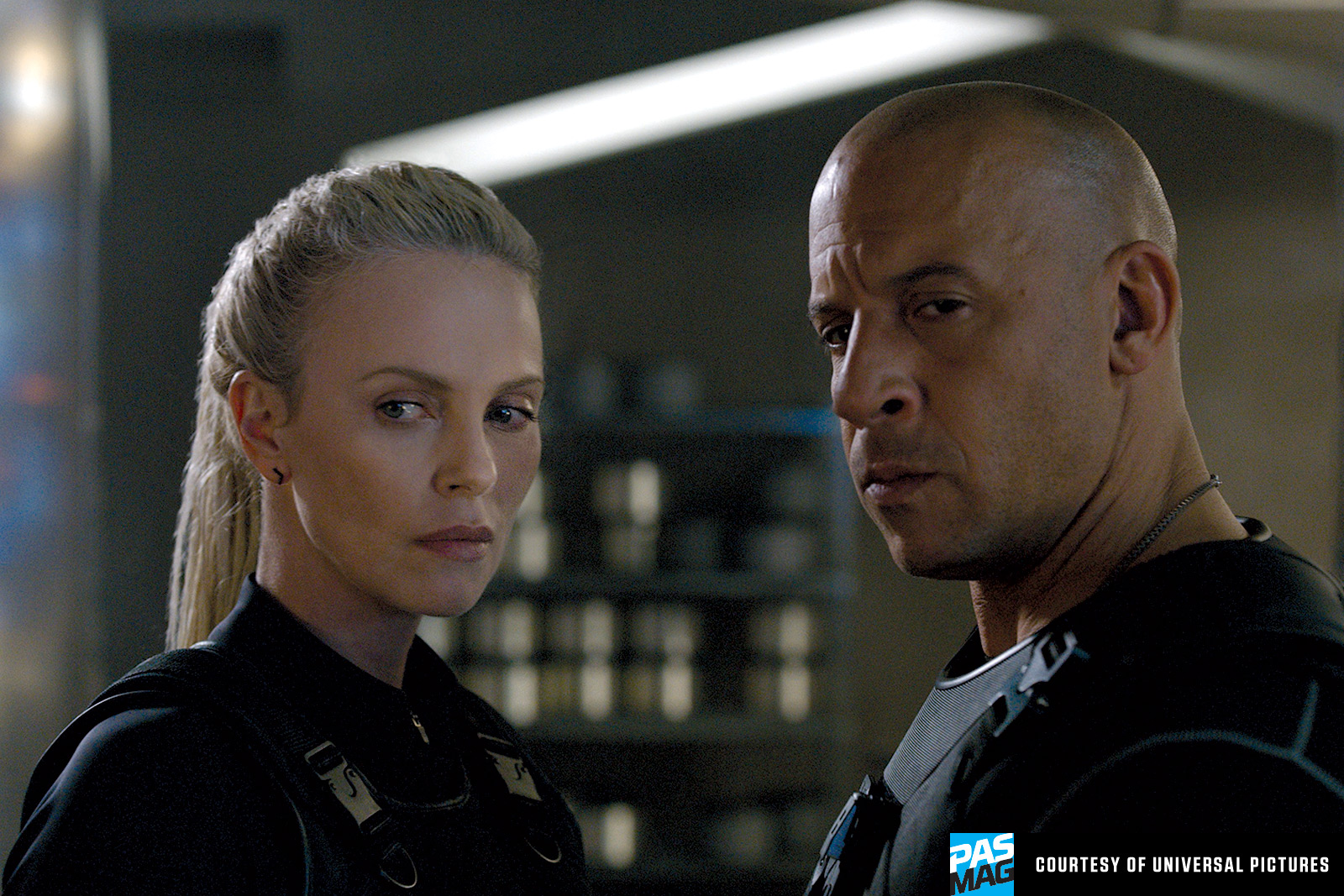 A mysterious woman named Cipher (Charlize Theron) somehow seduces Dom back into a life of crime that pits him against his old crew and family, and he can't seem to escape. Is it the result of brainwashing, blackmail, or something else entirely? We'll have to wait until April 14th to really discover what The Fate of the Furious will be (see what I did there?).
In the meantime, we were able to sit down with Tyrese Gibson, who plays Roman Pearce, the fast-talking joker of the crew or "double alpha/man candy," depending on who you ask, and ask him about himself and his experiences shooting The Fate of the Furious.
How does The Fate of the Furious compare to previous titles in the series?
The Fate of the Furious was really inspired by "F8." The letter "F" and the number "8," you know? Fate. So, we ran with "F8," "Fast 8," and that lead to "Fate of the Furious." And that's the question: What is the Fate of the Furious? You've got Dominic Toretto turning his back on us all, and we're all confused and in the dark, not knowing why. We're just on this whole mission to get to the bottom of what the hell is going on. It's all weird.
Hey, man, I can just tell you now: I had a huge issue with them doing this to Vin, and coming up with the idea to do this, until I saw the movie. When I saw the movie, I said, "You know what? This is why you work for hire and you don't work at a studio or write scripts. This is why. You just stick to being Roman Pearce. You're doing just fine." I was blown away, man. F. Gary Gray, man. This director. He can just go to the mall and walk around like a regular guy, and nobody knows who the hell he is, but the s*** this dude has going on in his head – he's from another planet. This dude is a humble genius. To go from Straight Outta Compton to Fate of the Furious in itself, like get the f*** out of here. What are you doing? This dude is on another level.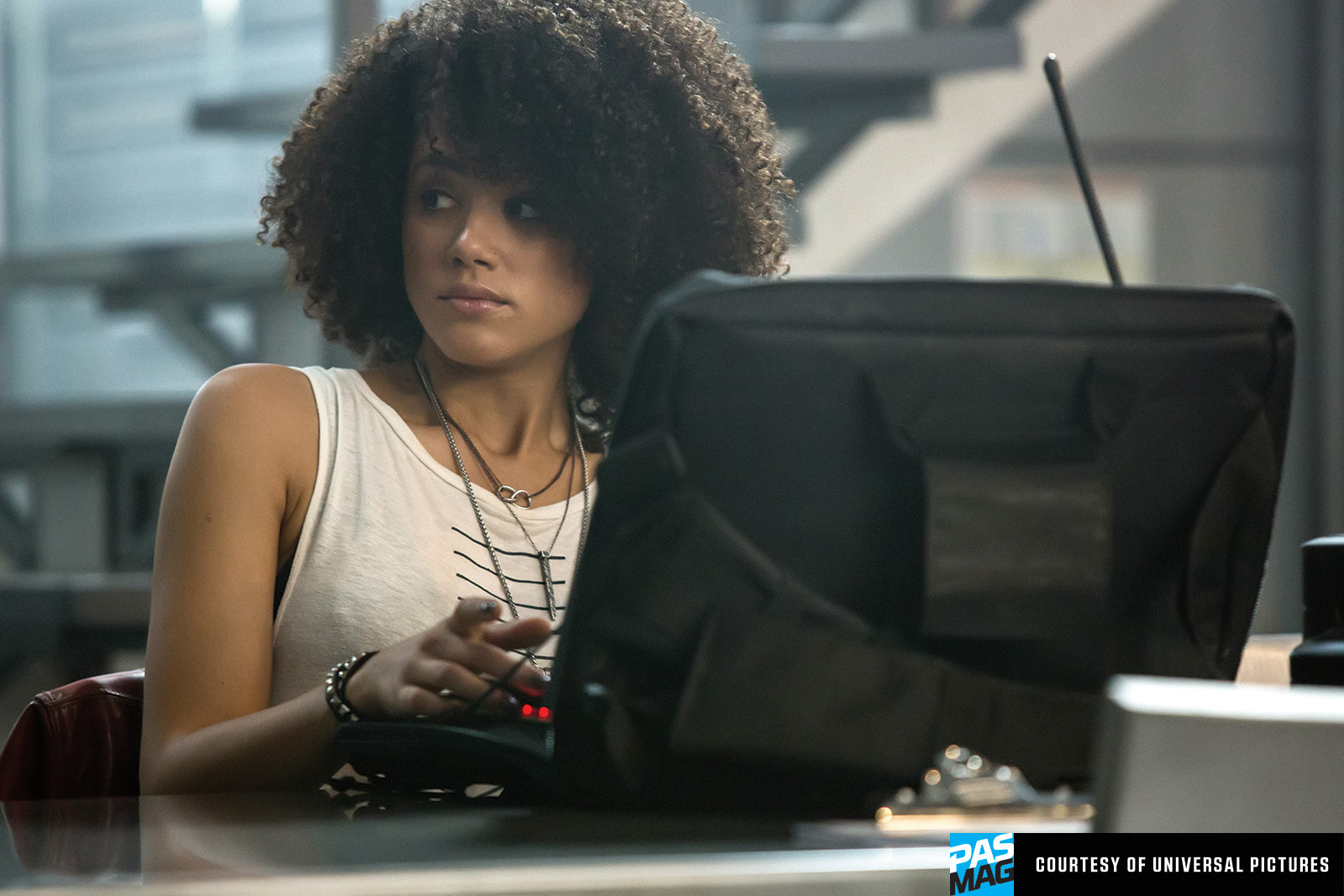 Furious 7 is a pretty tough act to follow. Can you tell us how you guys stepped it up for this next instalment?
To be honest, man, everything went up a notch. We were the first to shoot in Cuba – the first Hollywood movie in 50 years to shoot in Cuba. What was crazy was, we were first, and Transformers was second. We shot in Iceland, and that was crazy because it was 28-below-zero, which was not fun. Like, I hate the cold. I hate it. It was a crazy experience though, man. The overall scope of this movie - even we couldn't believe that it could be any bigger, but it's as big as it gets right now.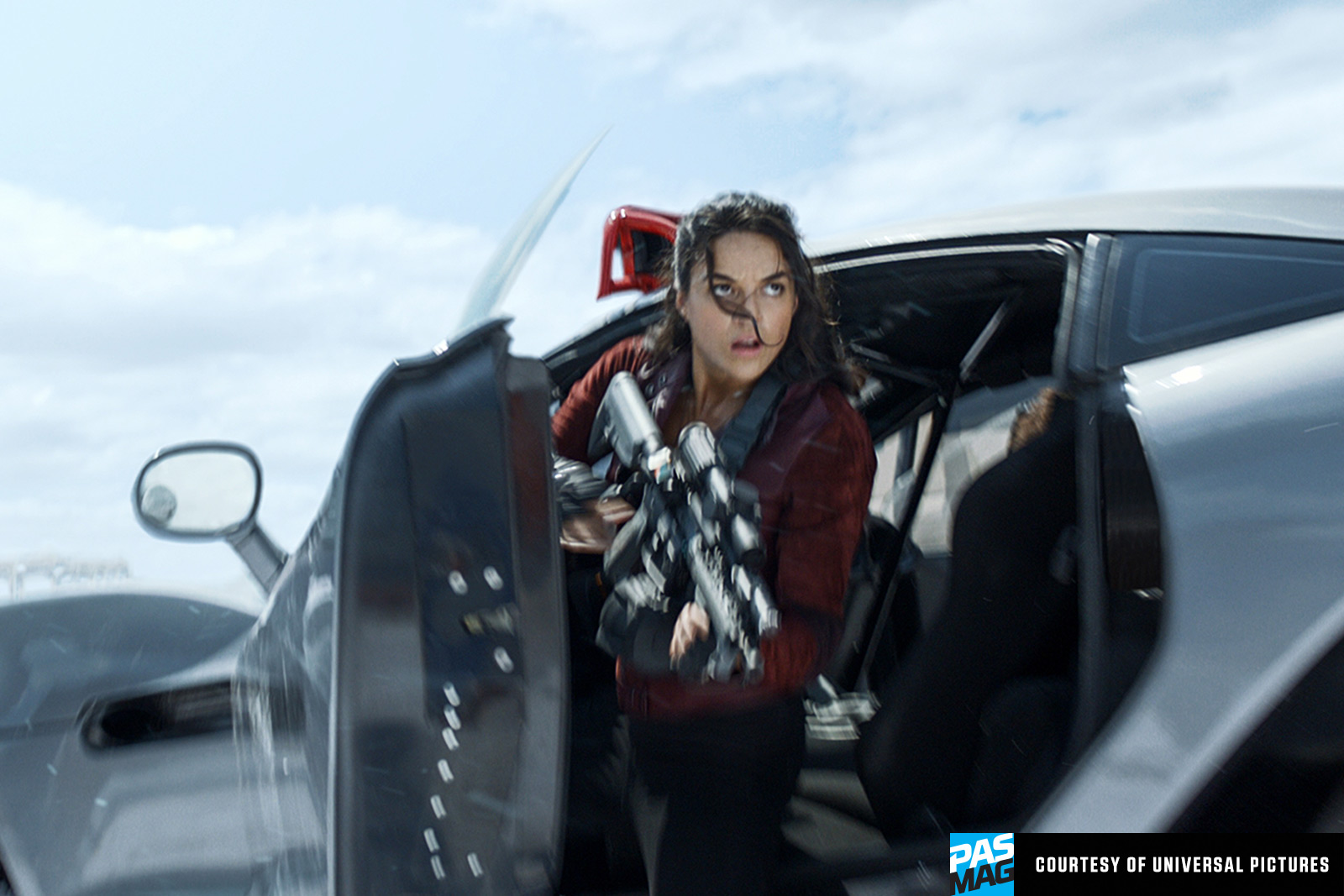 As part of the Fast & Furious films, you've been involved in some pretty crazy stunts. What did you get up to this time around?
As you've seen in the trailer, they've got me sliding on ice, on top of an orange Lamborghini door, which is all f***** up. It's just wrong. That, to me, was the craziest stunt I've ever done because we're literally doing this scene on top of a frozen lake in Iceland and I'm laying on top of a door, being dragged by a truck, which is being held onto by a string. There's the rope in front of me, and they're dragging me for like two miles each take, really fast. It's already 28-below-zero when you're standing still, so it gets even colder when your face is out and you're being dragged on top of a frozen lake at like 60-miles-an-hour. So, I didn't really have a good time. I did that for seven takes. They made me earn it this time, my brother.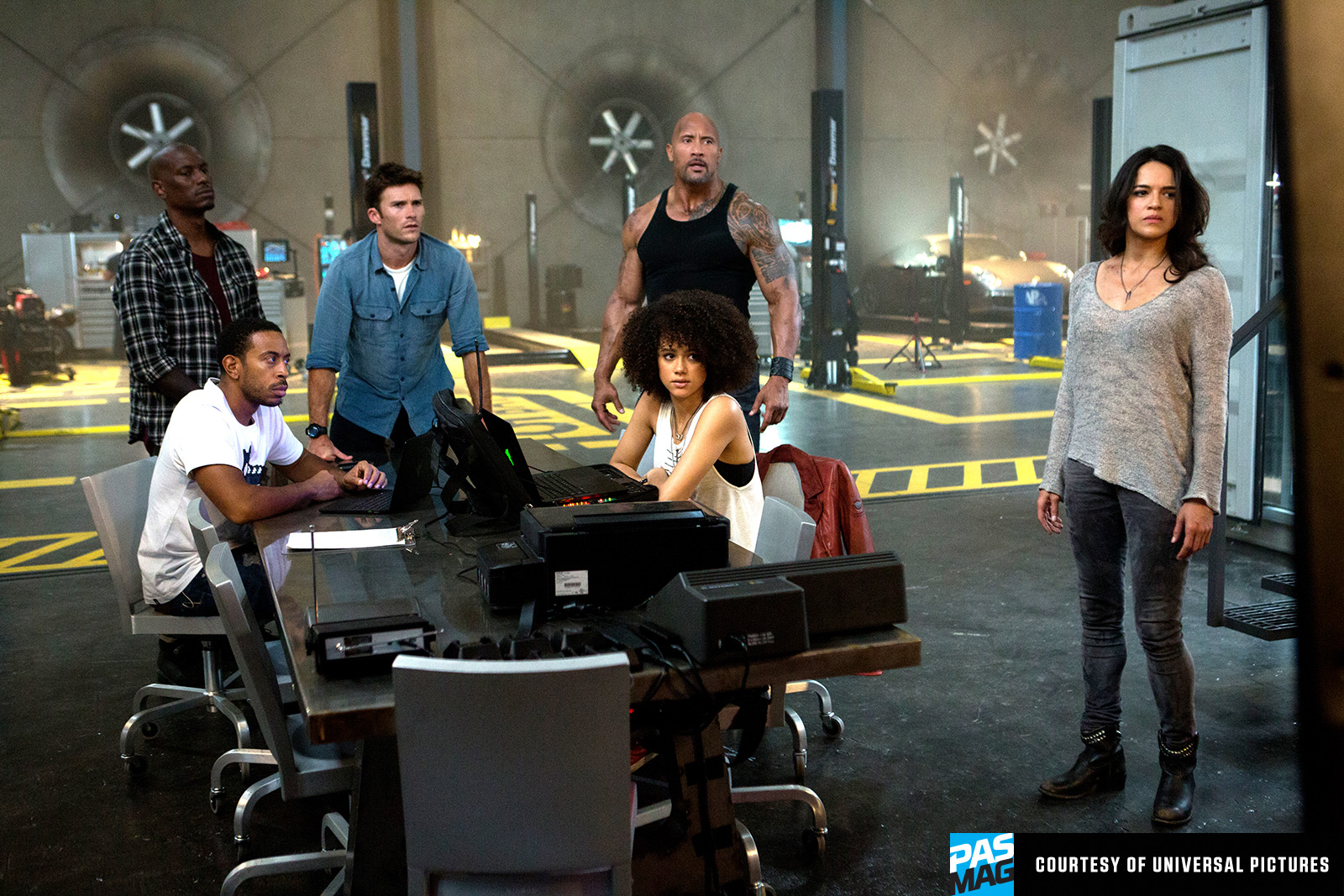 Family has always been an underlying theme in past Fast & Furious movies, but Fate of the Furious really brings that theme to the forefront. How does family tie into the eighth film to you?
I think, for me, it comes down to a couple things. This is very disruptive, what Dom is doing, and very confusing for all of us. We're just really on a mission to try to get to the bottom of what's going on, and that's what a family does; they come together, because there's power in numbers, and just get to the bottom of what's happening.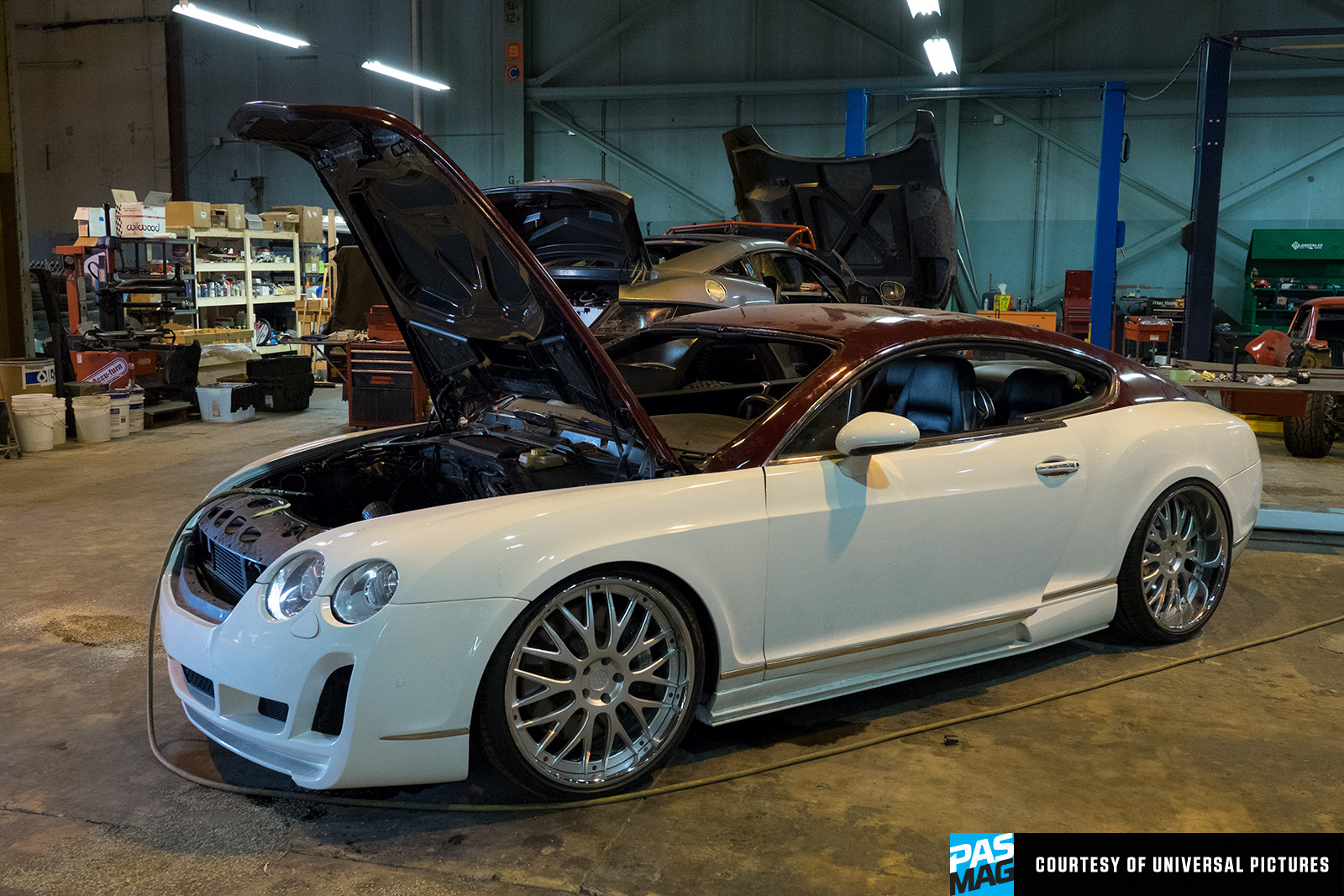 What kinds of cars are you driving in the movie, and are there any you think the fans are going to love?
I think they're going to love me driving in my Lamborghini. The Lambo is definitely special. I've got the Bentley GT Coupe I'm driving in as well. There are a couple different magical pieces out there that people are going to love.
I mean, I think the cars in Furious 7 sucked, for me. The car that I jumped out of the plane with didn't even have working air bags. So, y'all was wondering why I was scared? S***, I was up in a plane in a car that was made before they invented airbags. What makes y'all think that I'm going to feel safe jumping out of a plane in that s***?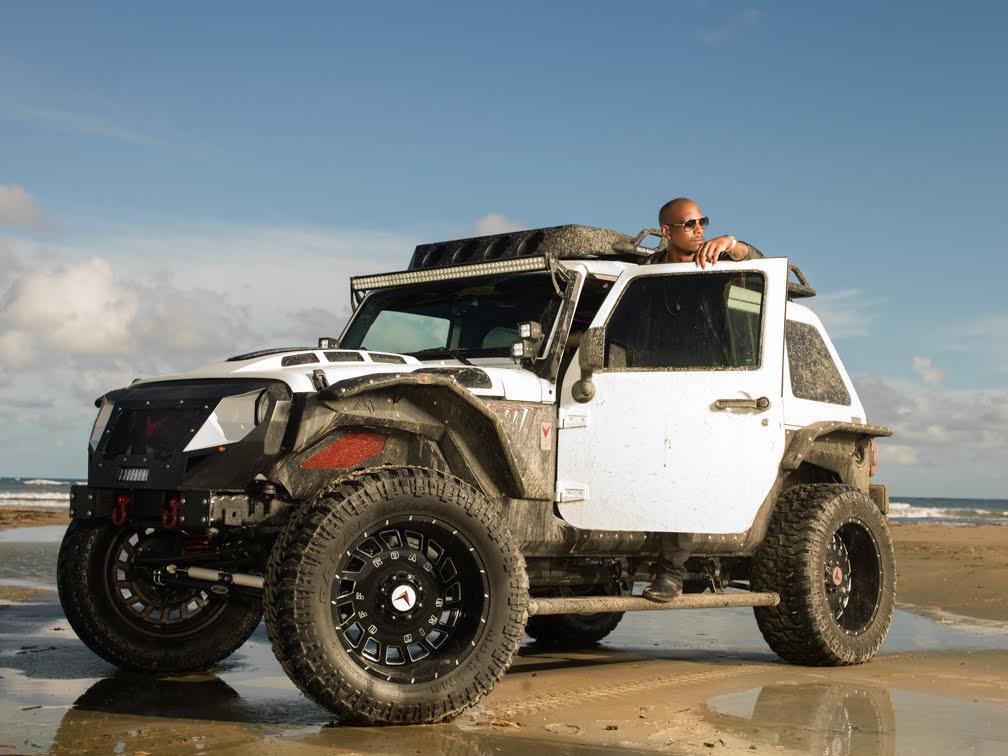 If you could have any ride on Earth, what would it be? Or do you already own it?
I'm in my dream car right now, which is the Rolls Royce Wraith, the two-door. Also, I've got a Mercedes- branded Sprinter van that I've completely gutted out and made it into what I call the "Voltron Ghost Sprinter." You guys have to pull up my Rebel Jeep. Have y'all seen the Voltron Rebel Jeep? Go to www.VoltronMotors.com. Two of these Jeeps are in Fast 8. They're ridiculous. Pull up the webpage real quick, I want y'all to see this thing. (We pull up the website quickly and freak out over how rad these custom Jeeps are.) We're talking about supercharged magic right there. I mean, every customized Jeep imaginable is there, and people can literally go to the site and build their own Jeep.
Do you spend a lot of time around sportscars and supercars off-set?
I can't speak for everybody, but I stay away from super loud cars, like Ferraris, Lambos, and custom ridiculousness. I'm not really completely consumed in the culture on the level that Paul Walker was. Ludacris is. There are a couple of us in the cast that really aren't into it outside of the movie. That's not really me. I rock with it, I love it, I appreciate it, I'm a part of the culture, a part of the biggest franchise ever that has nothing but customized cars - but if I have a Friday or a Saturday and I find out they're drag racing, would I go to it? No. No, I would not.
What are you listening to these days?
I'm just listening to R&B songs, man, unless I'm feeling turnt up or all I'm all hype, then I put on some hip hop. I love Rick Ross' new album. I was just listening to it last night, it just came out, and I think that dude right there is one of the best rappers out there. I love Drake. I love Rick Ross because his albums are just crazy. He picks the perfect beats. He just always comes with it. It really reminds me of Biggie and what hip hop used to be. Right now, people just have a bunch of albums, and they put the albums together, but they don't feel like anything. It doesn't feel like a real vibe.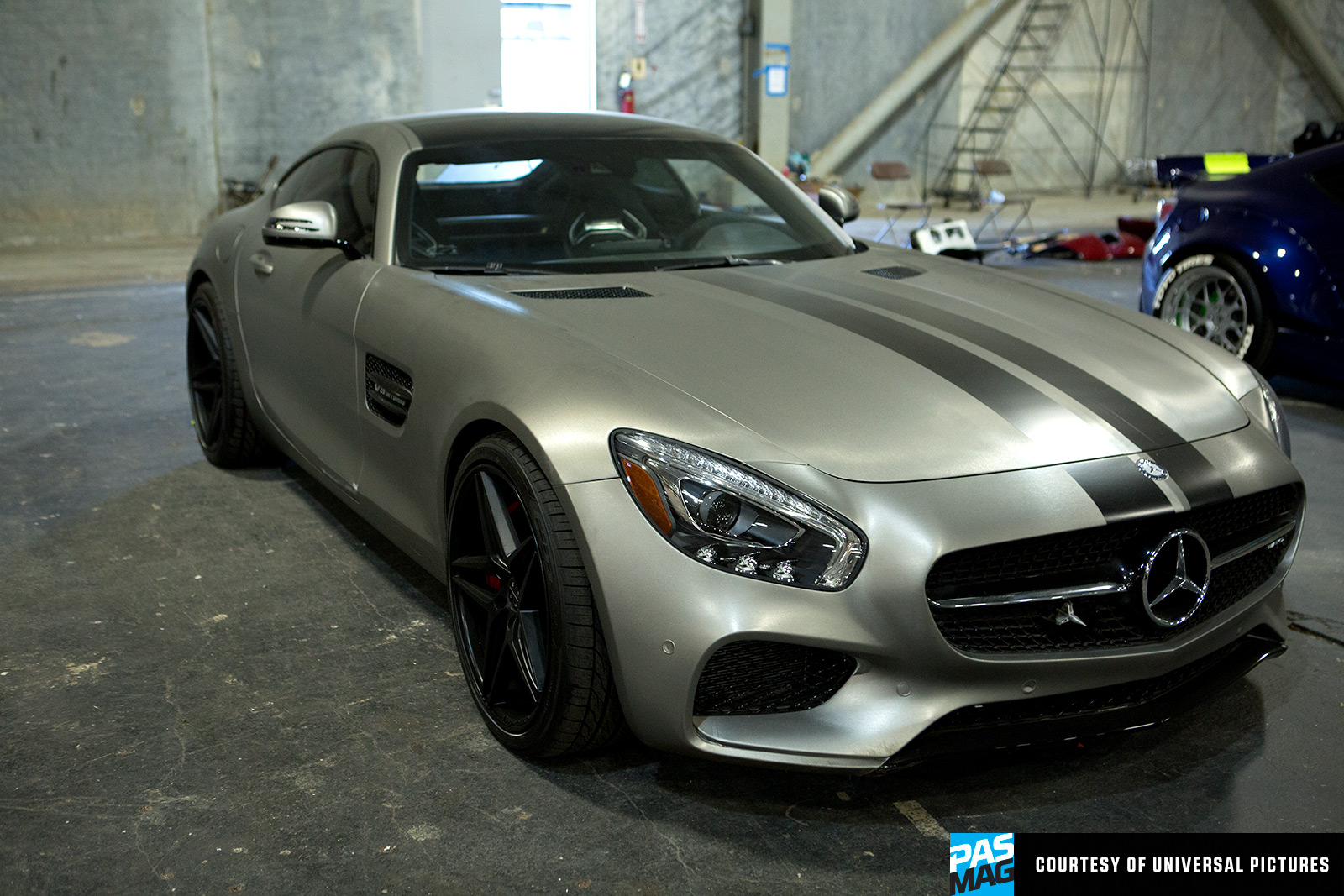 What are things like on the set of Fast & Furious?
This is what I do. On the set, I'm the guy that everyone comes to for good energy. I'm Mr. Positivity. I'm also the therapist for everybody in the movie, okay? I keep everybody together, I keep the peace. So, I have a big trailer, and I created this fun experience with chess, Connect Four, Uno cards, and everyone is always in my section everyday on the set because there is no section that's more fun. That's who I am. We get to talk about things, conversate, and take ourselves out and away from the pressure of these mega movies that we're working on, money being spent, and family. It's escapism. Within escapism, I create escapism.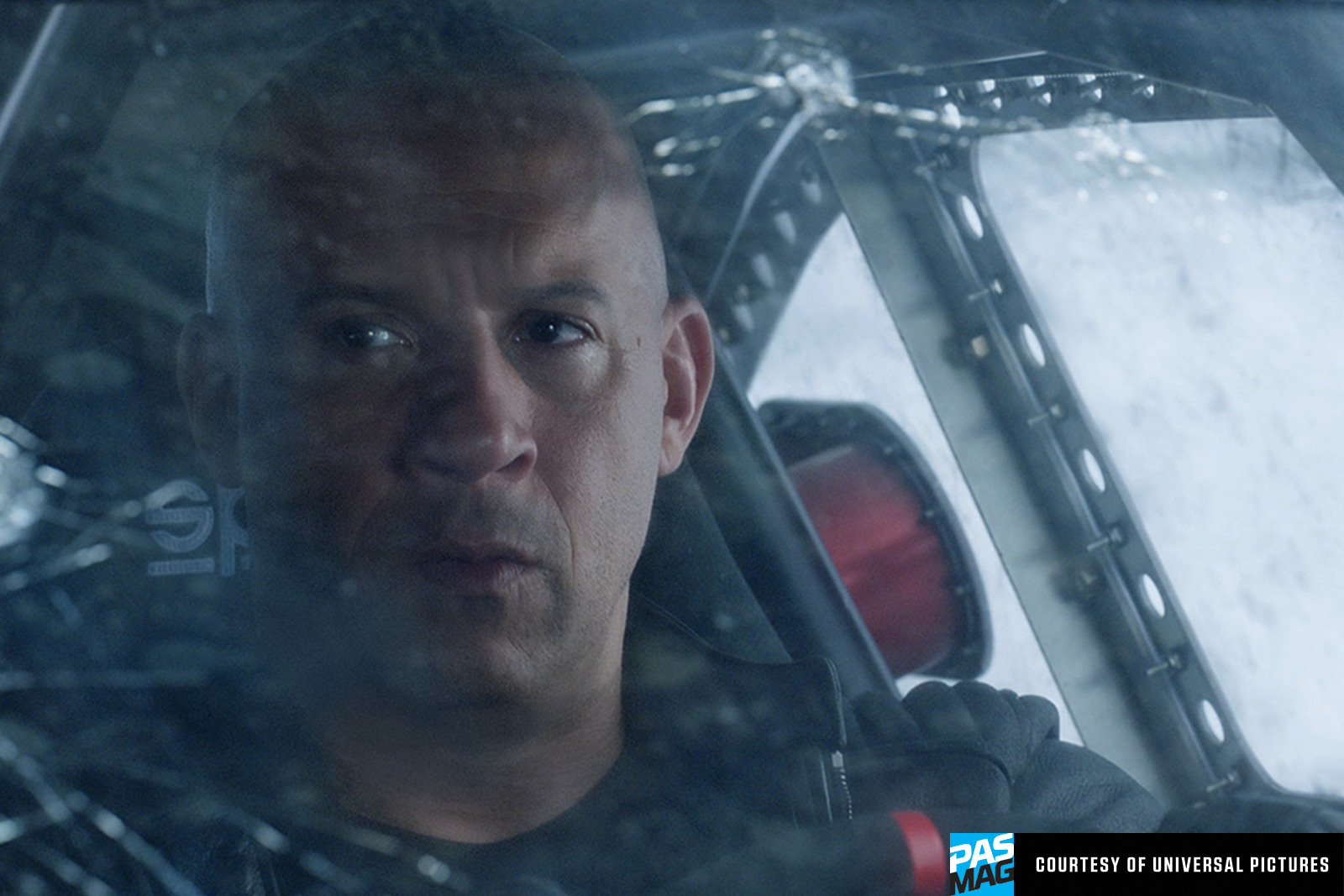 What is the message that you hope fans go with after seeing the movie and leaving the theater?
I just hope they understand that with family comes loyalty, and with family comes challenges. I think the fans should know that we are under more pressure than people could imagine to deliver something better every time. It's been going on for 16 years. We're the first and only non-comic-book, non-TV-show to have this many movies in a franchise. It's crazy. It goes from simple street racing to all of the different things that we're doing now. And, to me, I just look at it as entertainment. We're not trying to win 12 Oscars, we're just creating these cultural experiences that are multi-ethnic and all-inclusive, which is what America represents.
The Fate of the Furious hits theaters Friday, April 14, 2017.