The DeBerti father-son duo from North Carolina has been building badass trucks - among other things - for years now. You may recall their wild "Performance Truck" from a previous year, an absolutely insane, balls-to-the-wall widebody Toyota Tacoma powered by a NASCAR V8. This year they aimed to do something even crazier, and by all accounts they seem to have delivered, with one of the most talked about trucks of the 2021 SEMA show.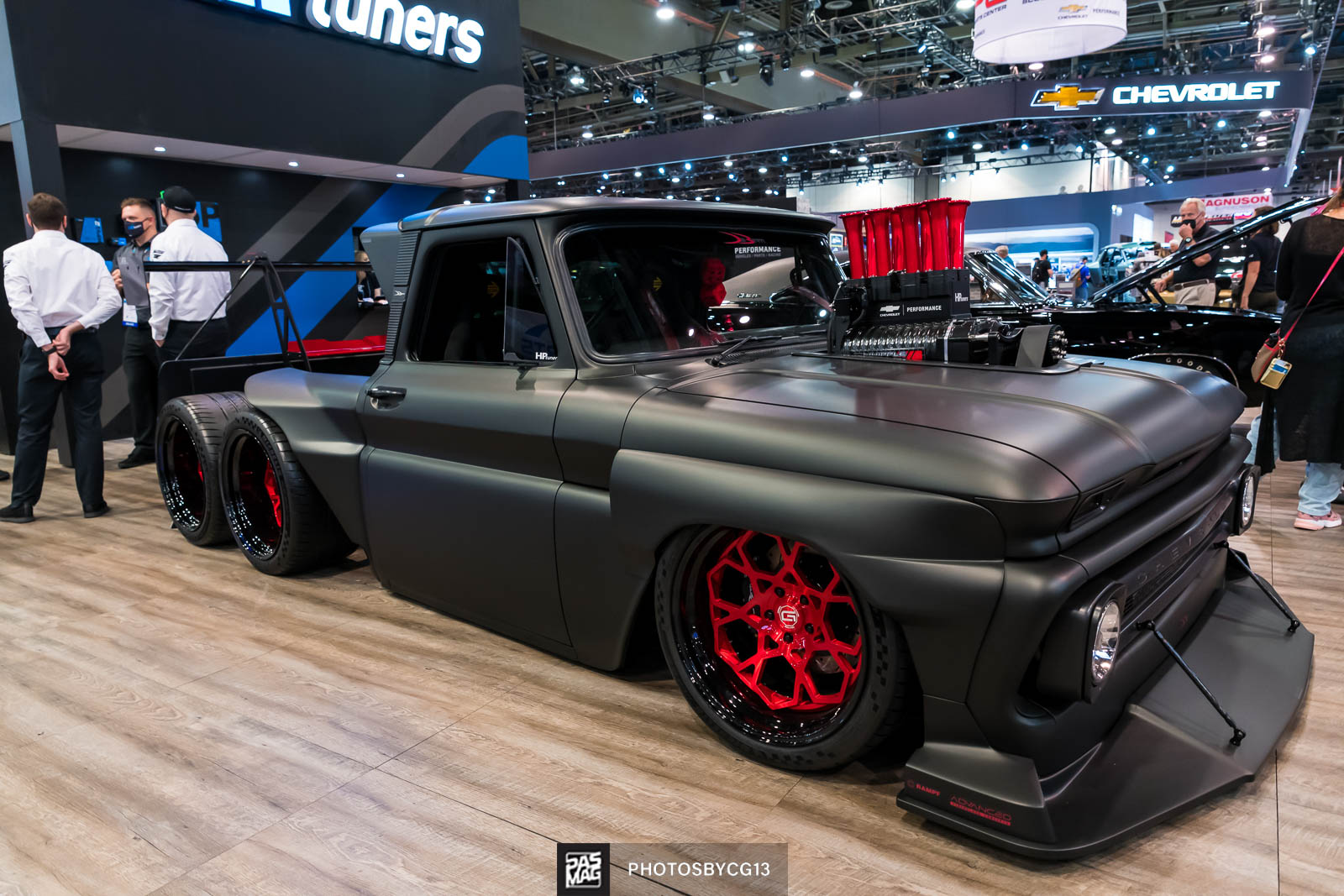 Dubbed "The C10 Slayer," this build isn't your ordinary C10 by any stretch of the imagination. Jaws dropped at the big unveiling, and for good reason. There isn't an aspect of this truck that doesn't command your attention. From the extra axle, the giant wing, the big red faced Govad wheels - of which there are six - or the awesome fuel injection stacks atop the supercharger sticking out of the hood, there's a lot to take in.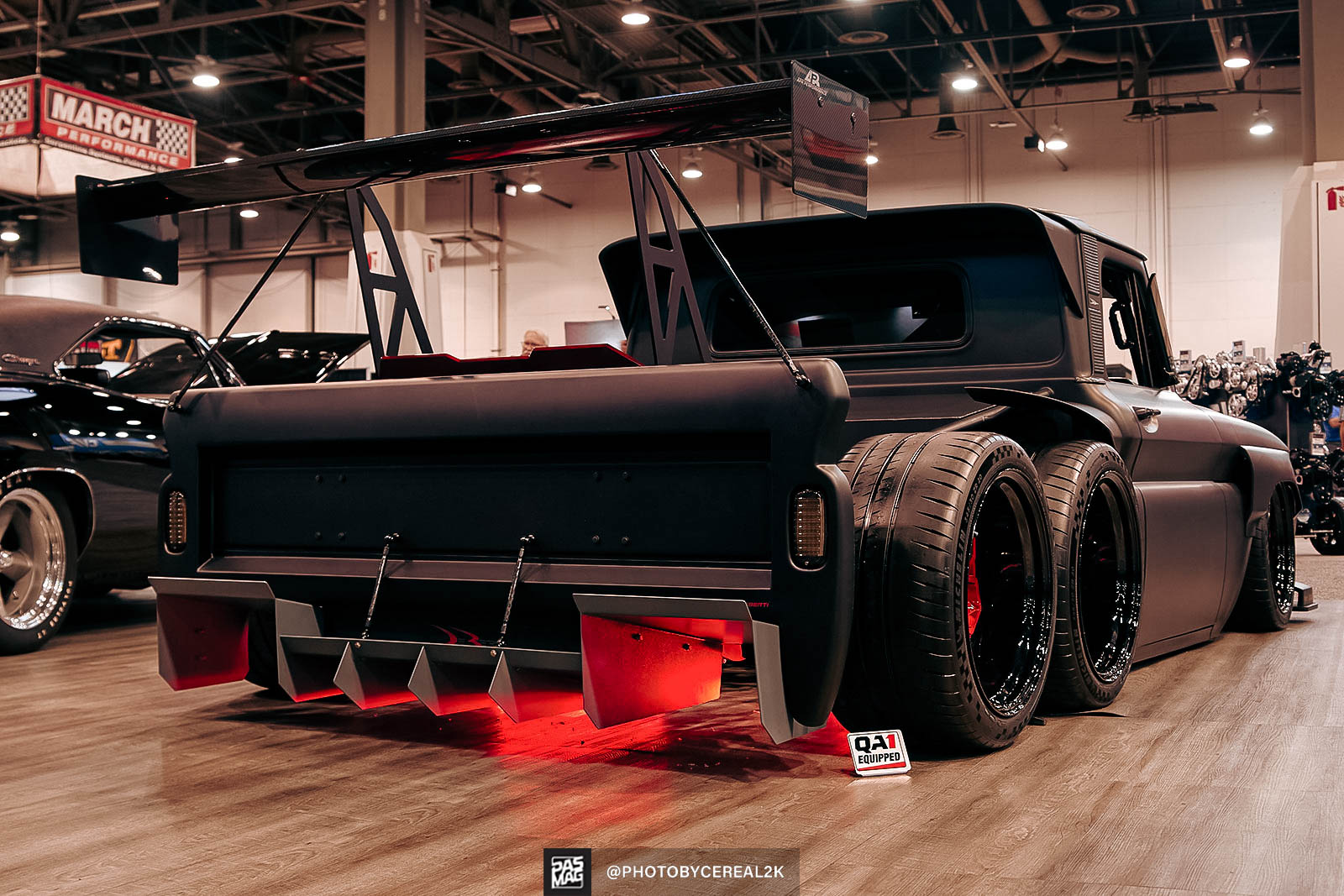 For those unfamiliar with the duo, Doug DeBerti and his son Brad have been building cool things as long as Brad can remember. He practically grew up in the shop! They've accumulated numerous accolades at SEMA over the years, and this year they vowed to up the ante. The stretched chassis for the C10 Slayer was built between their shop and Scott's Hotrods 'n Customs.The axles in the rear are tandem axles, custom built by the DeBerti boys, and hung with a parallel four-link system. Cool suspension work includes a set of HydroShox hydraulic-over-springs.
Coming into SEMA 2021, the DeBerti boys said they wanted to build something that would be remembered. We reckon a 1,000 horsepower 6-wheeled monster like this will do the trick. People will be talking about this machine for years to come!
Photography by Lee Vermont (photobycereal2k), Chris Gosda (photosbycg13)
---
SOCIAL
Instagram: deberti, braddeberti
---
PHOTO GALLERY