Photography by Jean-Christophe Pepino
---
The CT9A That Hasn't Fallen For The "Dark Side" Of Stance
Before Mitsubishi started producing electric toasters and refrigerators on wheels, the storied brand was famous for a trim-line of their four-door, all-wheel drive Lancer models: Evolution. After 10 generations of roman numerals and turbo-charged, four-wheel-spinning goodness, the Evo name has been retired, but the cult-like following from enthusiasts seems like it's almost stronger than ever, especially in Japan.
A poster child for Evo enthusiasm would have to be the owner of the stellar Evolution VII on the pages here. Takeru Shinno is an Evo nut, and knows just about everything about the proud family heritage of the "Evolution," especially the CT9A he owns and operates. We're not talking only mechanical facts either; Shinno considers himself a bit of a history buff when it comes to the rally-bred cars, and can list off race results from prominent WRC drivers who helmed Evos in the past.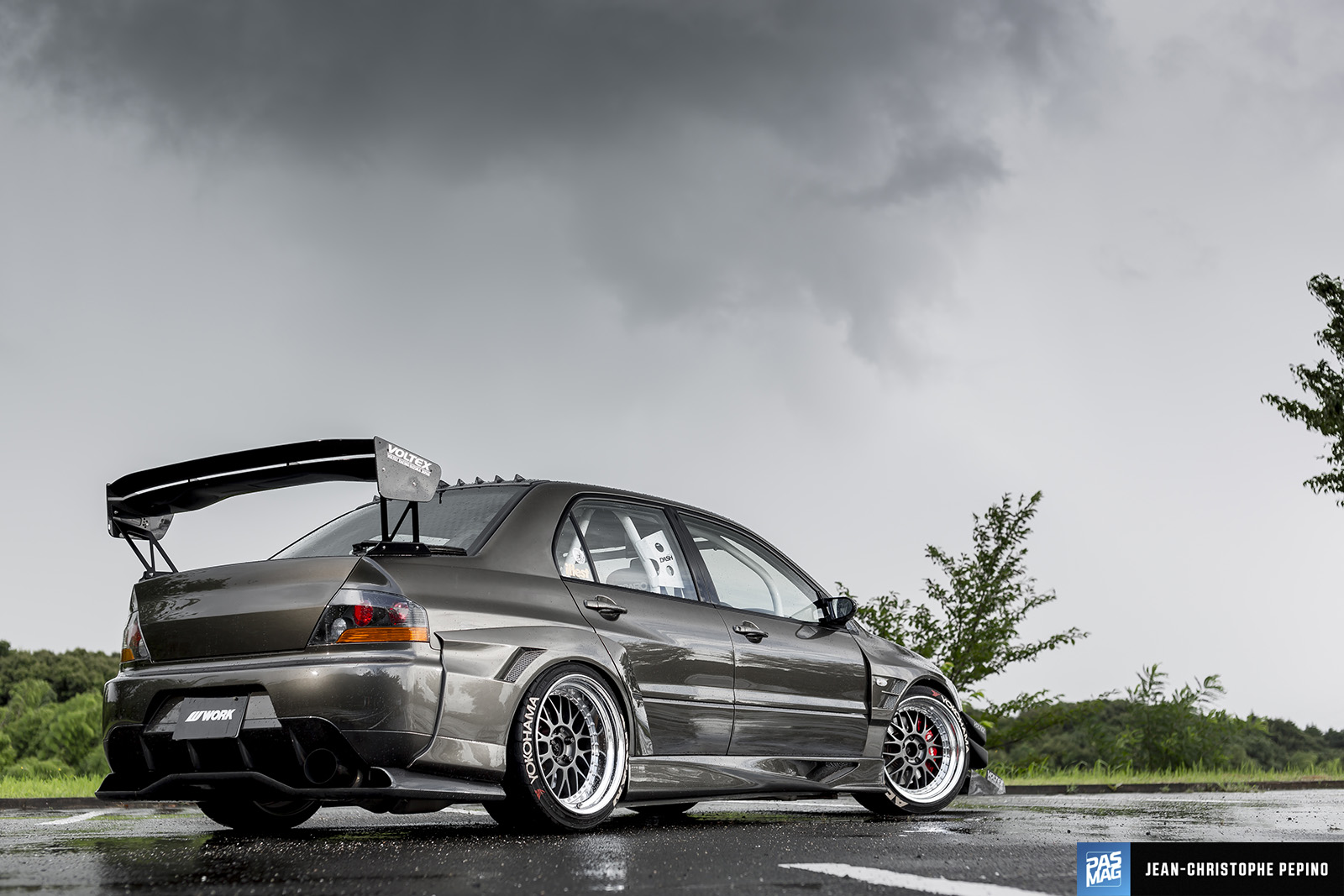 For example: he'd totally be able to tell you that the Evo VII was the "fat kid" when it was introduced to the family in 2001. The CT9A was built on the Lancer Cedia platform, which weighed much more than the Evo VI of yesteryear, but the newer Evo would make up for the extra heft with the addition of an active center differential, a helical LSD up front, an improved LSD in the rear, plus a bump in torque to 284 lb-ft. The VII can move, and it can move well.
It should also be mentioned that Shinno's Mitsubishi belongs to Hara-Tire's team of cars that are built to strut into a show and shut things down, as is tradition with Hara-Tire builds. For a little bit of backstory, Hara-Tire is a small shop in Fukuoka, with what is said to be the first "stanced" R32 GT-R as their claim to fame. The demo car features WORK VSXXs wrapped in extremely stretched rubber, fender to lip fitment, and a moderate dose of camber to round everything out. With the R32 as their first successful foray into the show circuit, Hara-Tire then rode the stance wave, churning out notable cars as the wave splashed all over Japan. According to Jean-Christophe Pepino, the man behind the lens of this feature, "It's common to see a group of 10 to 15 cars wearing Hara-Tire colors at a big Japanese event."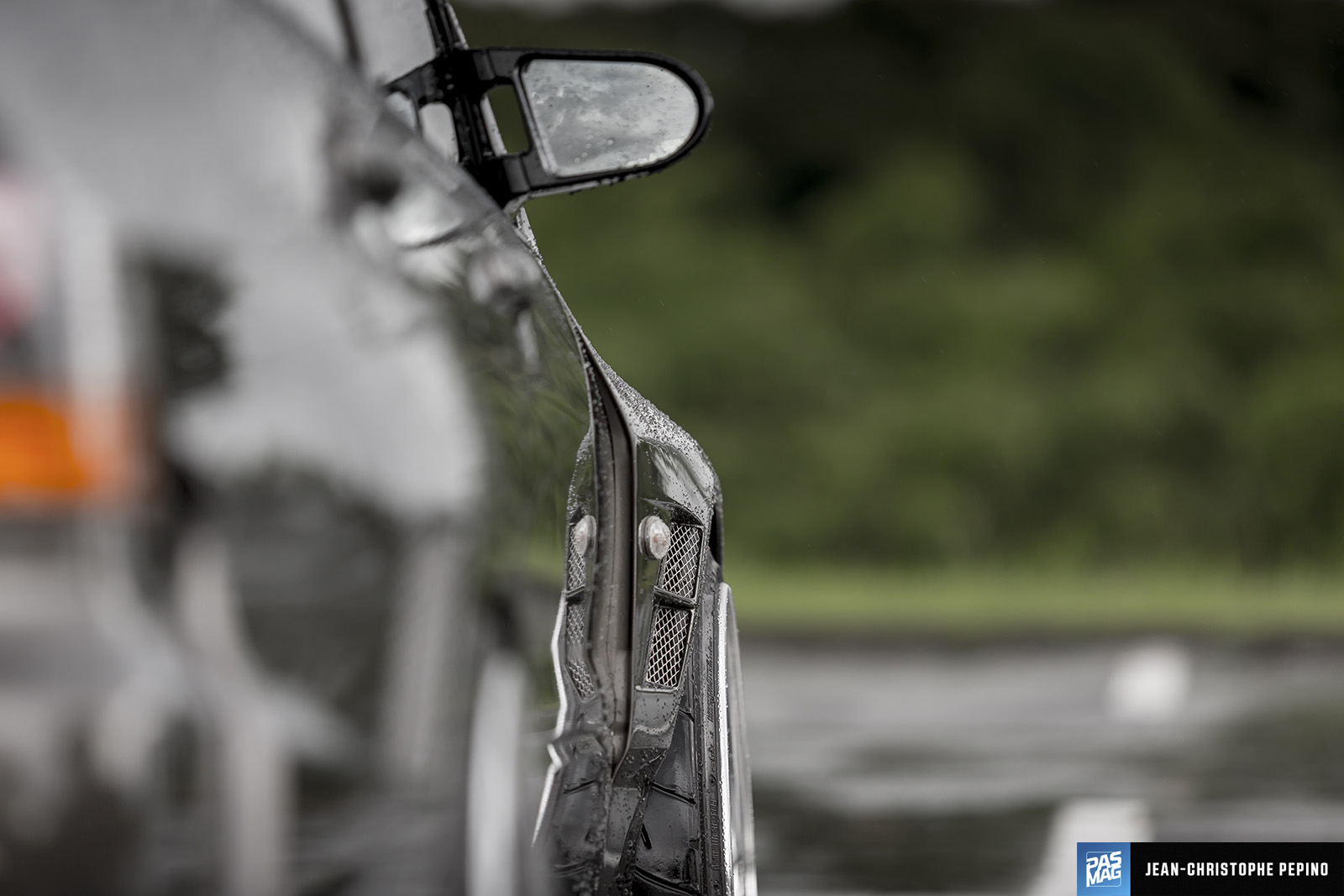 Some Evo purists reading this may be shuddering at the thought of a car with rally DNA exiting through the bay doors of a stance shop with eight degrees of negative camber, but have no fear, Shinno has a good head on his shoulders. In fact, when he bought the 100-percent stock Evo from a used dealer in 2008, his first move was very uncharacteristic of anyone who values form over function.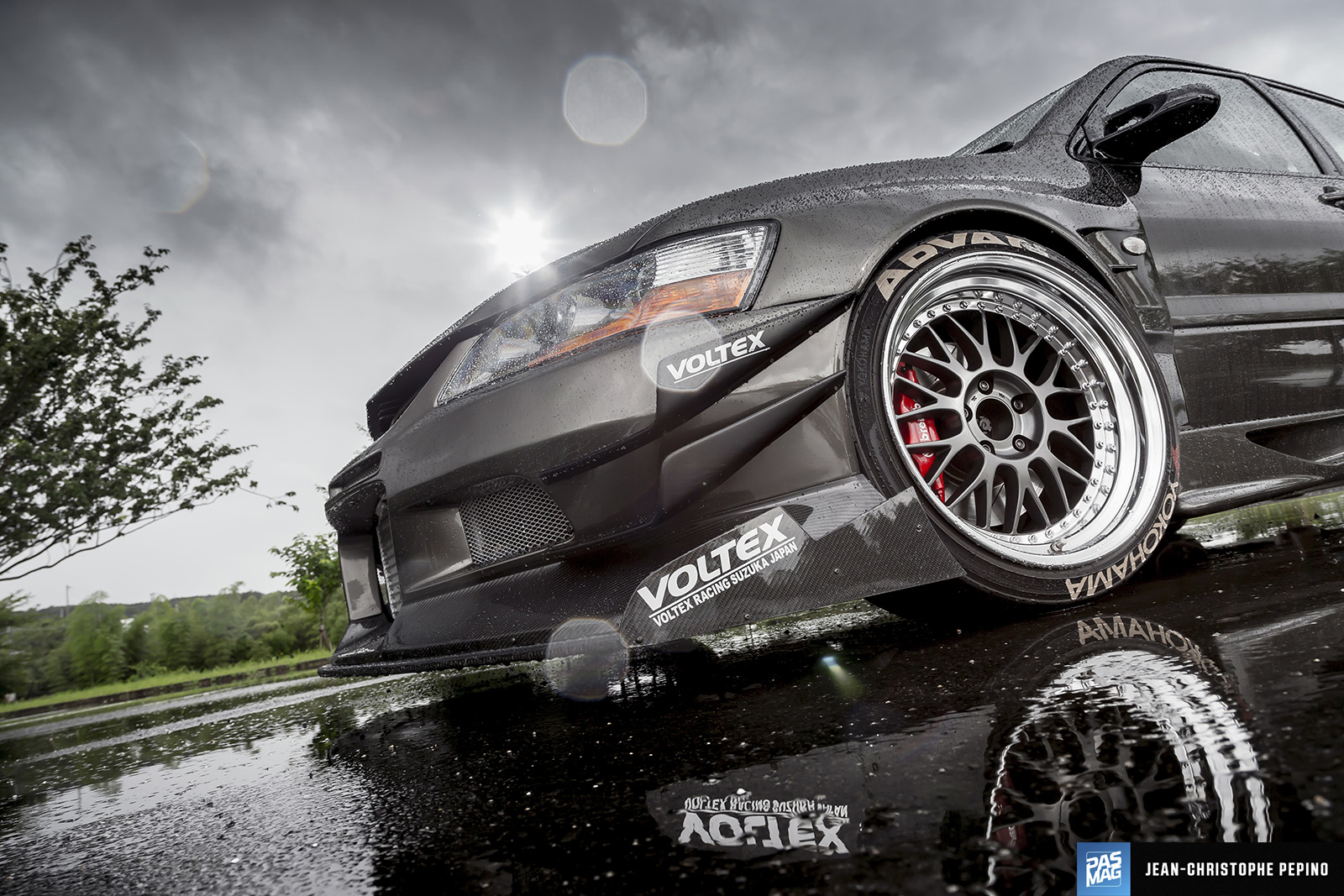 "First thing I did when I got the car was to take it to the track," Shinno explains. "I wanted to see how it handled and performed before modifying it. The car was really fast already, so I knew it wouldn't be hard to make a rocket out of it. I just made sure to keep the excellent balance."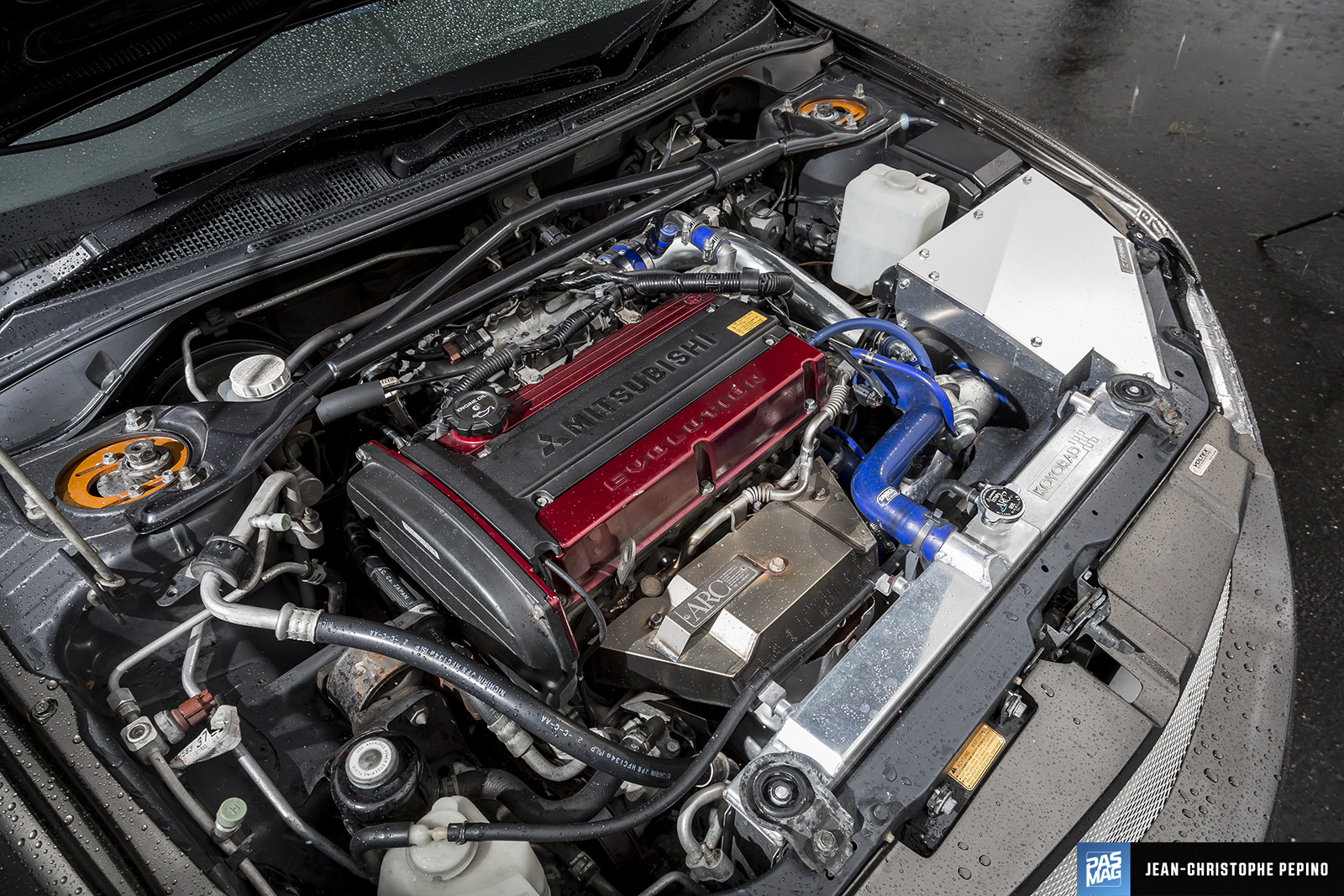 Shinno actually left the car stock for a year after he bought it to feel everything out. Once he identified where he could improve, he dove right under the hood first to try his hand at heart surgery. The HKS F-CON V Pro computer and EVC 6 boost controller are the maestros directing the Tomei ARMS M7960 turbo kit, 600cc injectors, and aftermarket camshafts to produce 400 horsepower – 124 more than the factory 4G63T 2.0-liter pushes out. The resulting exhaust from this fierce combustion is released through a full Tomei system, which makes a sound that has Pepino questioning how Shinno "hasn't been locked up yet!"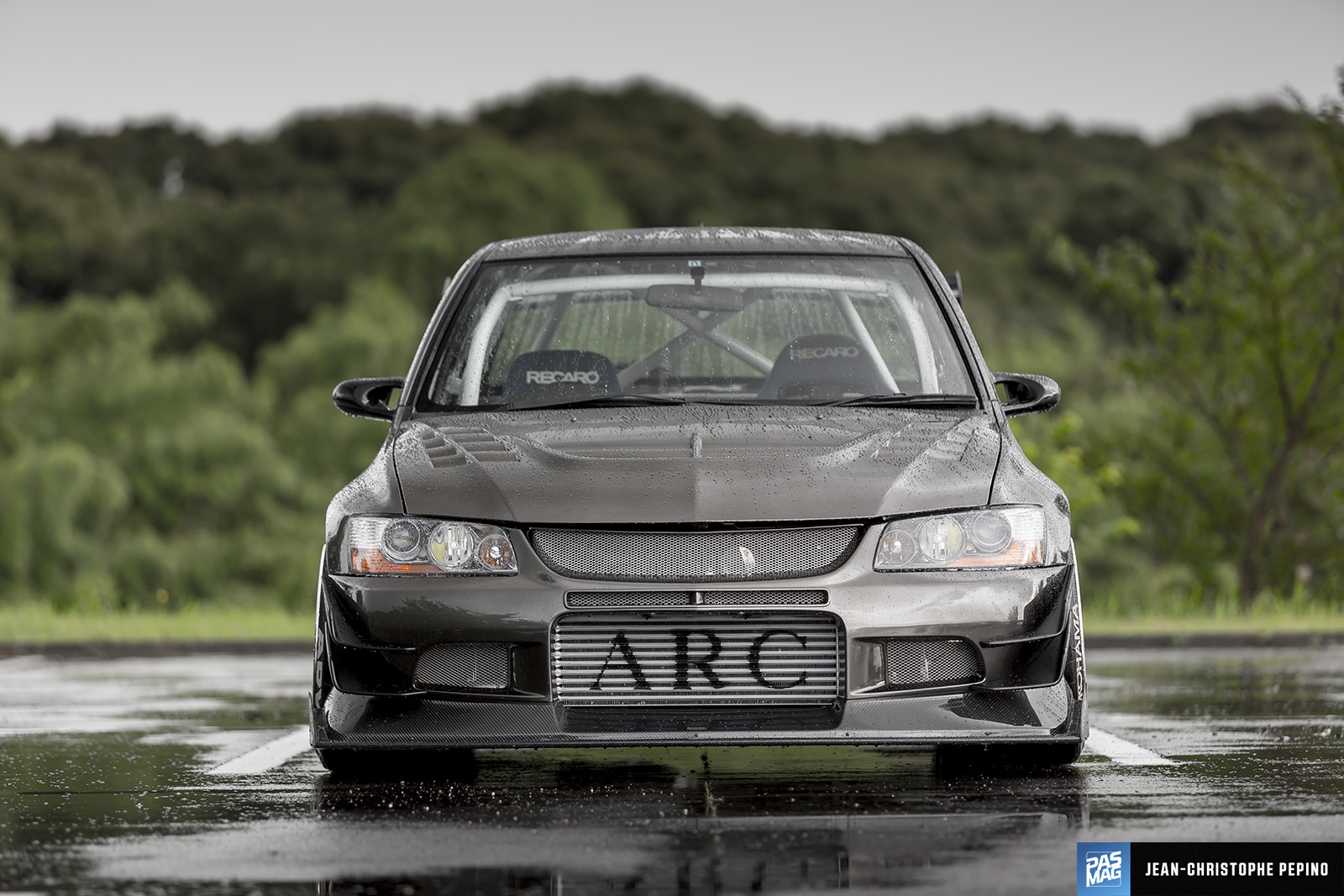 Next came the piece that really sets this Evo apart from the rest: the Voltex body kit. This particular kit is the Cyber Circuit kit, which is the full deal that's made for competition, with every canard, endplate, and diffuser included. Under the haunches of the wide front fenders and rear over-fenders, 255/40 Advan Neova tires are stretched over square 18x11 WORK Meister M1 wheels.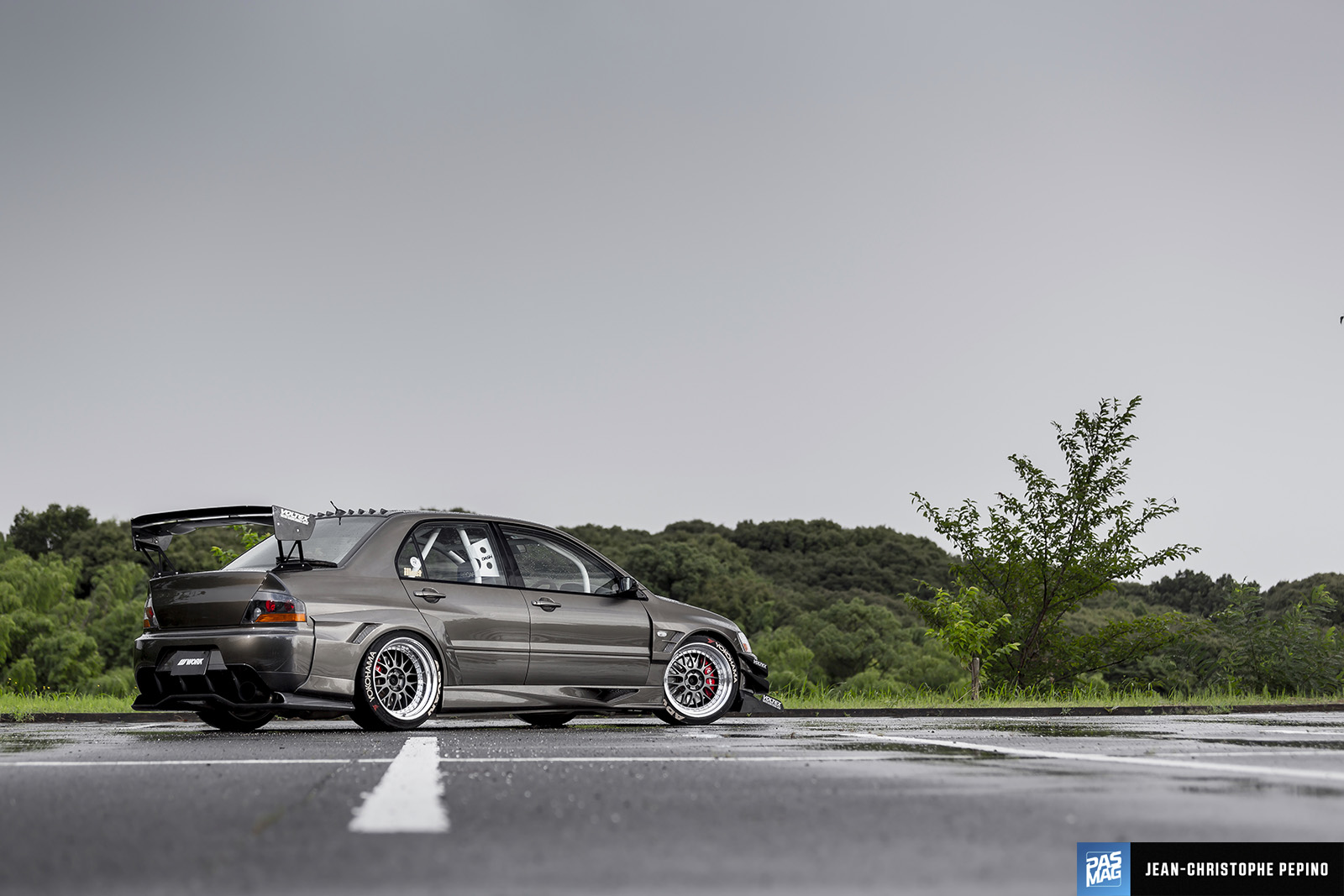 "The quality of the Voltex body kit is beyond reproach, but it wasn't a piece of cake to fit the 11-inch wide wheels and get this flush look," says Shinno. "I had to spend some time on the suspension set-up."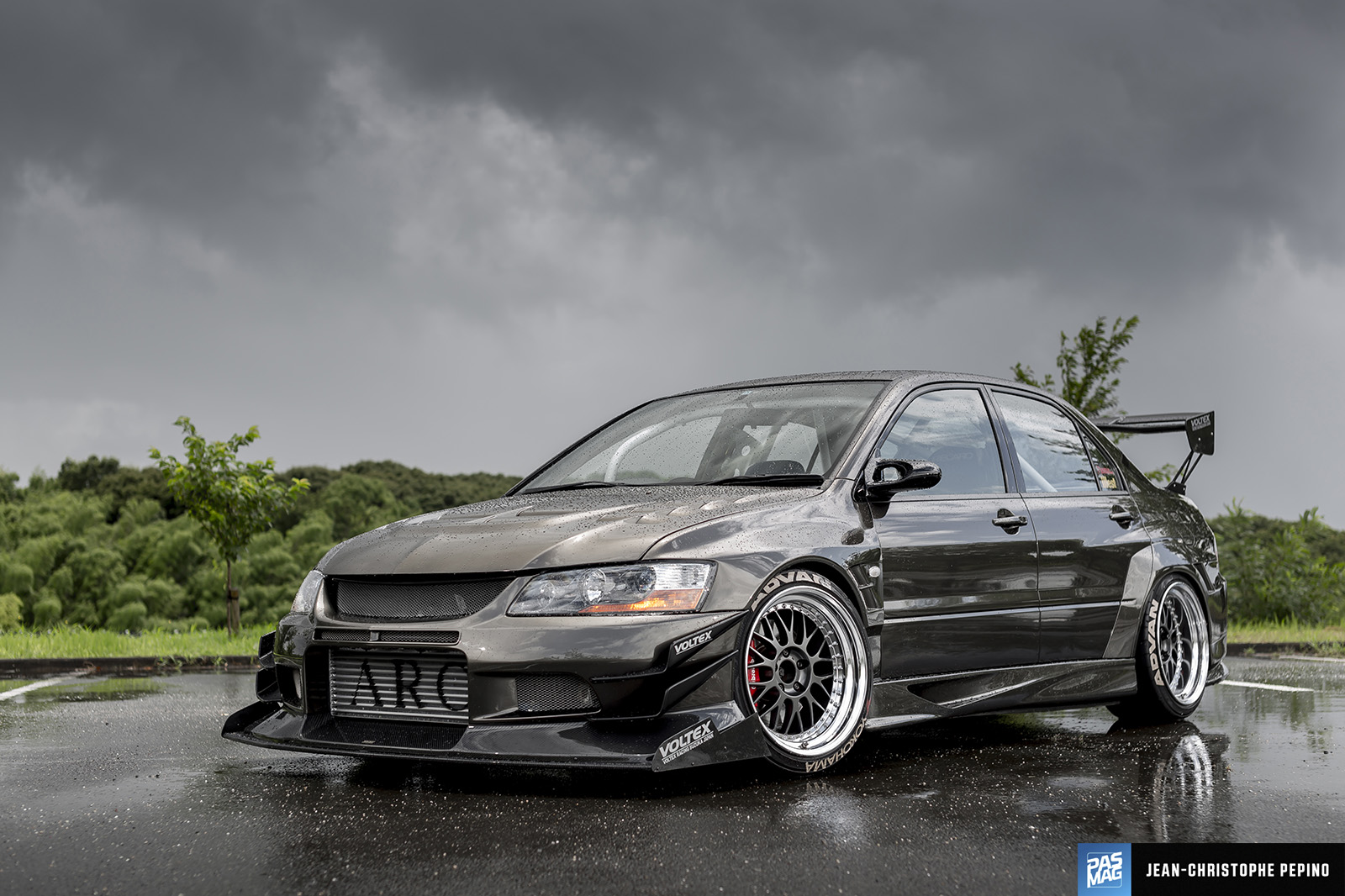 Ohlins' capable PCV (Parallel Compression Valve) coilovers, outfitted with Swift springs, lower the fenders just over the Yokohama tire stickers for a height appropriate for street or track. To get the flush look that Shinno was after, the camber and toe were tailored with Megan Racing suspension arms. The resulting fitment is perfect for the aggressive Voltex kit, as well as Shinno's want to create a car that's registered for the street, with the look and performance of a track car.
"I use the car mainly on circuit and bring it to events," he says. "I don't drive it on the street as often as I would like to, but take it out on weekends sometimes!"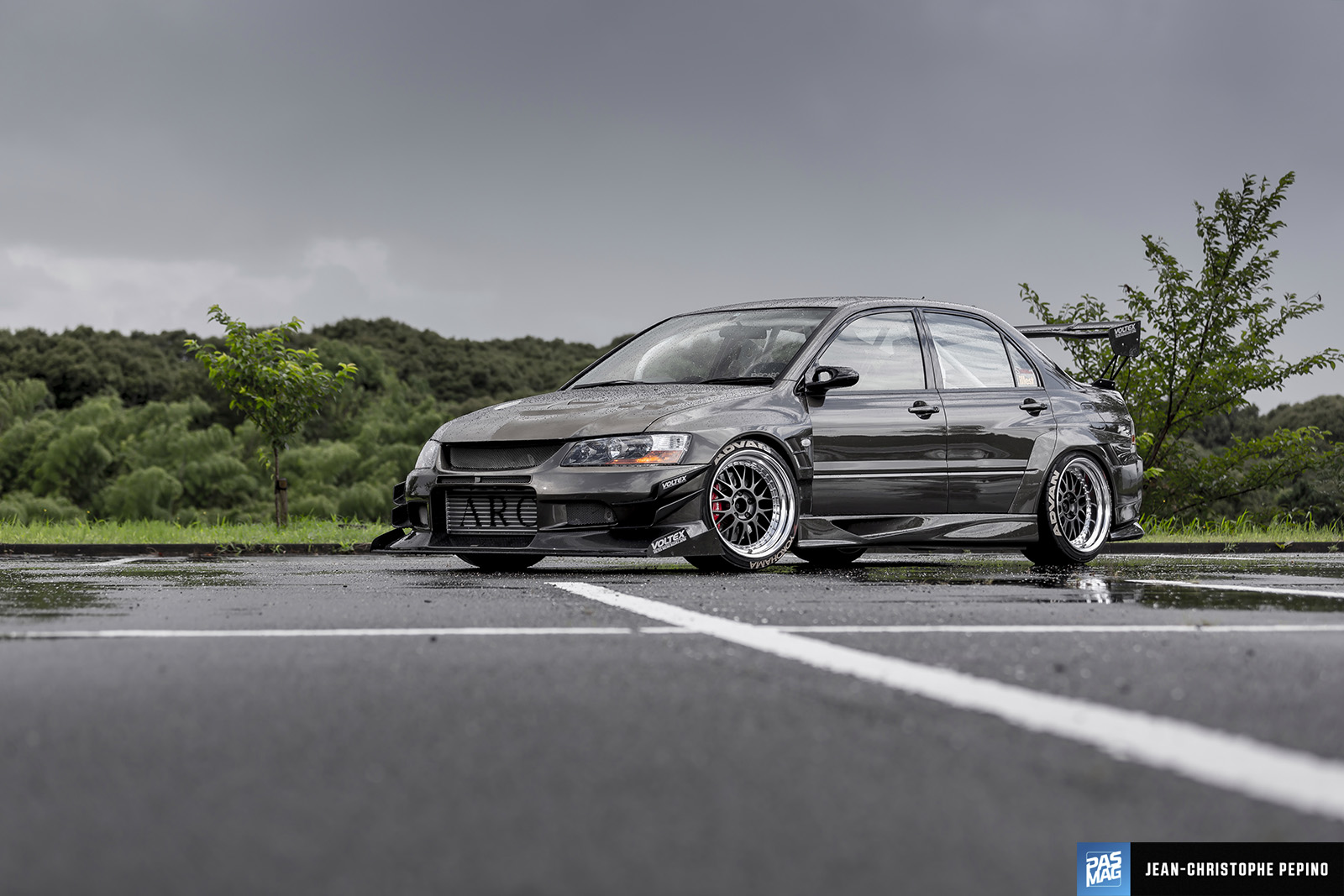 One such weekend would be when he shot with Pepino after the StanceNation event in Nagasaki. Cruising around the city to look for the perfect place for to shoot, the pair were amused by the faces of onlookers as the car snarled past on the street.
"The car is street legal, no problem, but it's just too hardcore," laughs Pepino. "It was great to drive around looking for a spot though. While the car often enters stance-oriented events, it is not too low and can pretty much go everywhere."
Shinno isn't done yet either, and don't worry, he isn't giving into the dark side of stance. He lists his next modifications as, "wider front fenders, wider wheels, larger canards, and an increase in engine displacement – maybe a 2.2-liter stroker…" Shinno is still of sound mind, and looking to the next stage of his CT9A's evolution.