Photography by Raul Escoto (@rve_media)
---
One thousand eight hundred and thirty seven online votes. One thousand seven hundred physical votes. Three thousand five hundred and thirty seven votes in total.
These are the kinds of numbers you'll see in the Tuner Battlegrounds Championship, and in 2017, the fierce battle between two passionate enthusiasts reached over three million people. To give you an idea of how crazy things get, those vote totals listed above belong to our 2017 Championship runner-up: Jesus Sanchez and his 2005 Acura TSX. Although he came up just short, his enthusiasm and his car are in a league of their own and very deserving of being in the pages of PASMAG.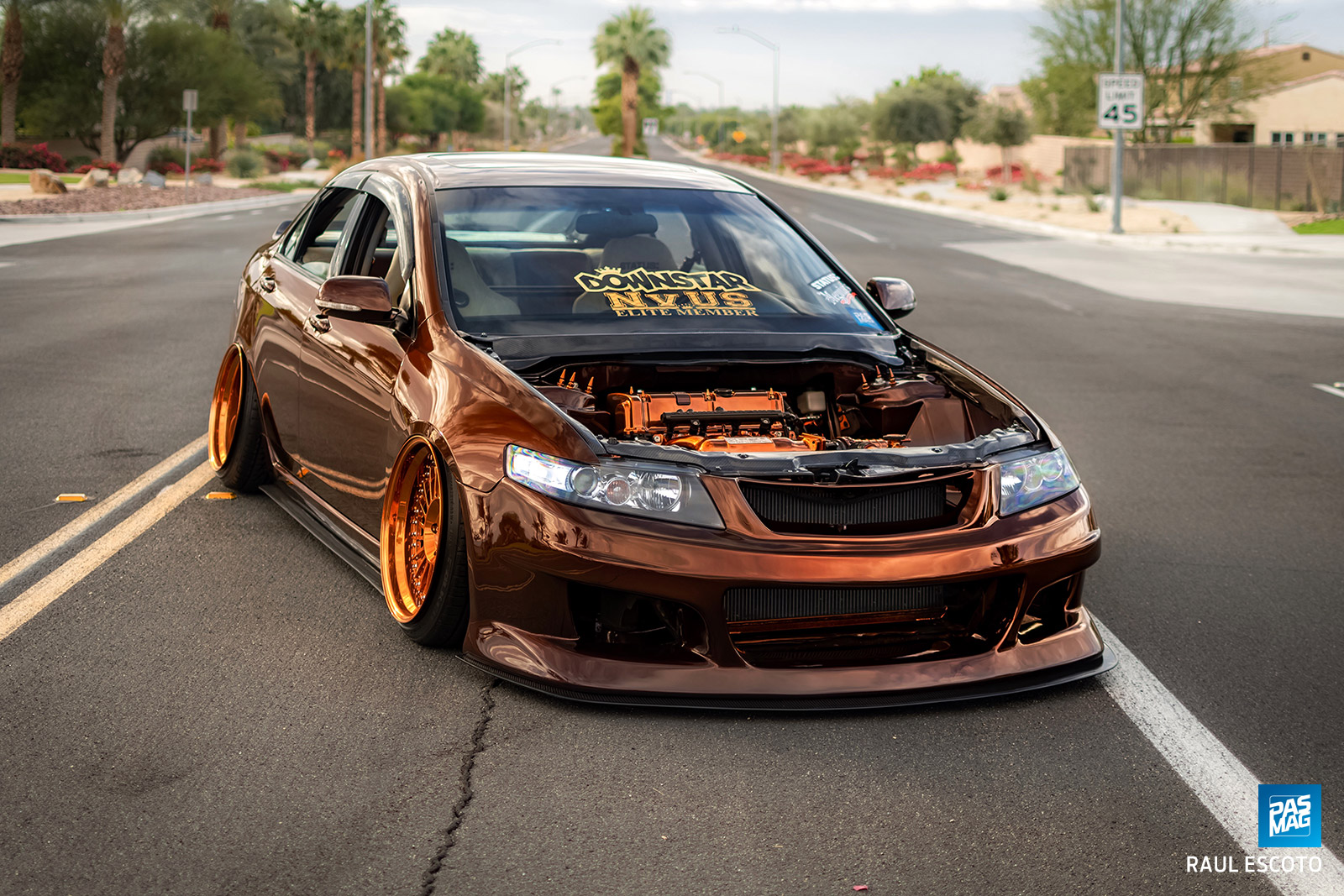 Before the come up, Sanchez, also sometimes known as Kechus among his peers, was all about trading cars. No, I didn't miss a "d" there; Sanchez likes to trade one car for another to move onto a new project, and it all started with his first vehicle. His father handed a 1998 Mustang GT down to him, which Sanchez turned around and swapped a week later for a base model Honda Civic DX with zero power options and no AC. He says he can still see the look on his dad's face when he rolled home in the '96 econobox. Sanchez would make that car his own though, leading him down a road of modifications and instilling a love for Honda tuning along the way.
"I have built around 12 to 14 [cars] throughout my life - most of them Hondas and Acuras," Sanchez tells us. "I have built pretty much all models of Civic, from 1992 to 2008; some to quite an extent and others with just basic modifications, like wheels, suspension, and aerodynamics."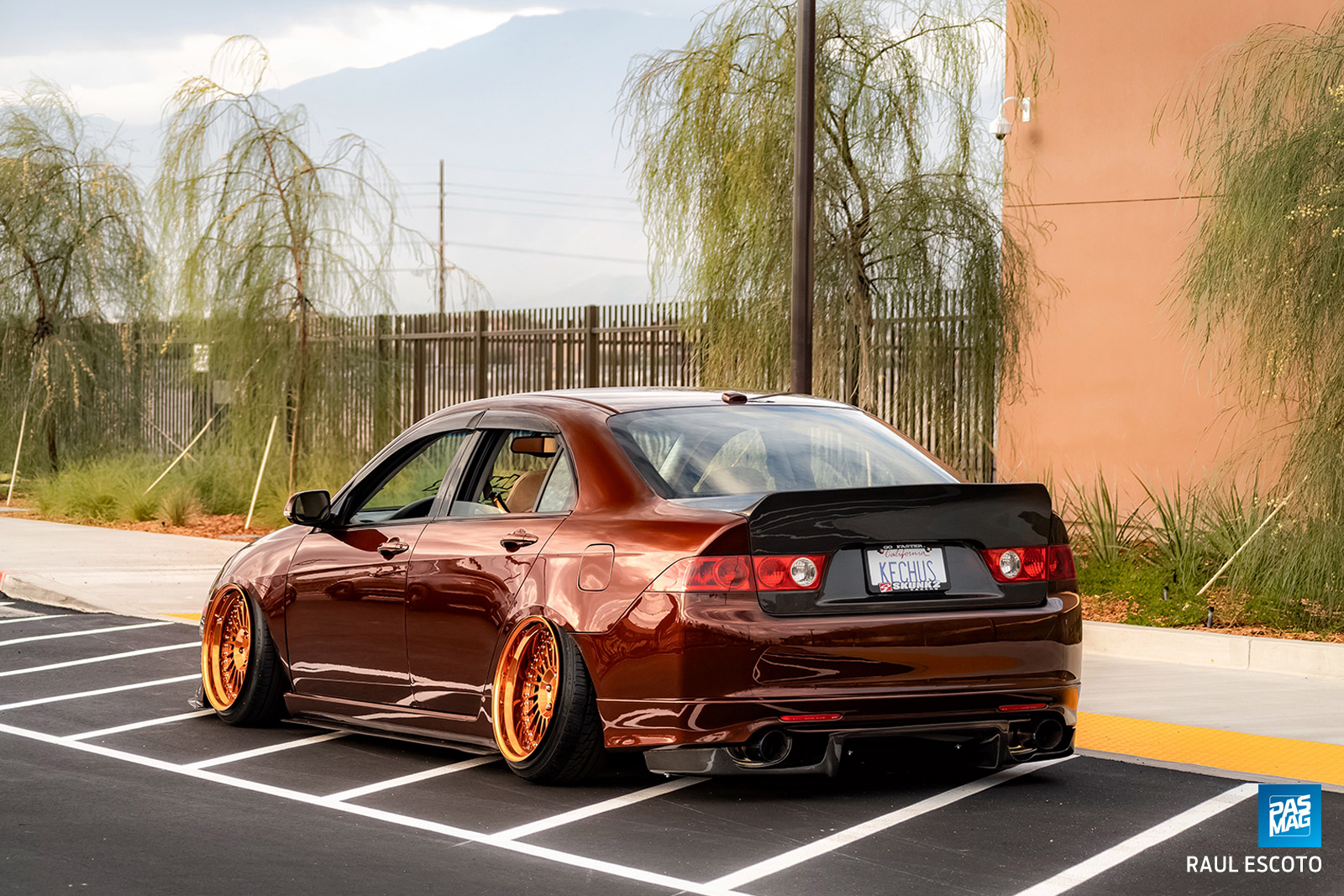 The last Civic that Sanchez built was a K-swapped '96 hatchback that ended up being traded for the TSX that we know him for today. As for why he gave up a quick little Civvie for a four-door semi-luxury sedan? Family. With a third child on the way and comfort being of the utmost performance for a family of five, small, loud Hondas just didn't fit the bill anymore. Sanchez wasn't going to give up the modified life, however, and didn't lie to himself for one second about not touching the daily driver. Sure, it would be used to haul around the kids, but it was going to be fun at the same time.
"The original plans for the car were to give it a track-looking stance and eventually be able to take it to a circuit, while keeping it reliable as a daily driver for my family," explains Sanchez. "The first two years were just as planned, but after the third year, when I relocated to a new city with a completely different car scene, the original goal I was aiming for drastically changed."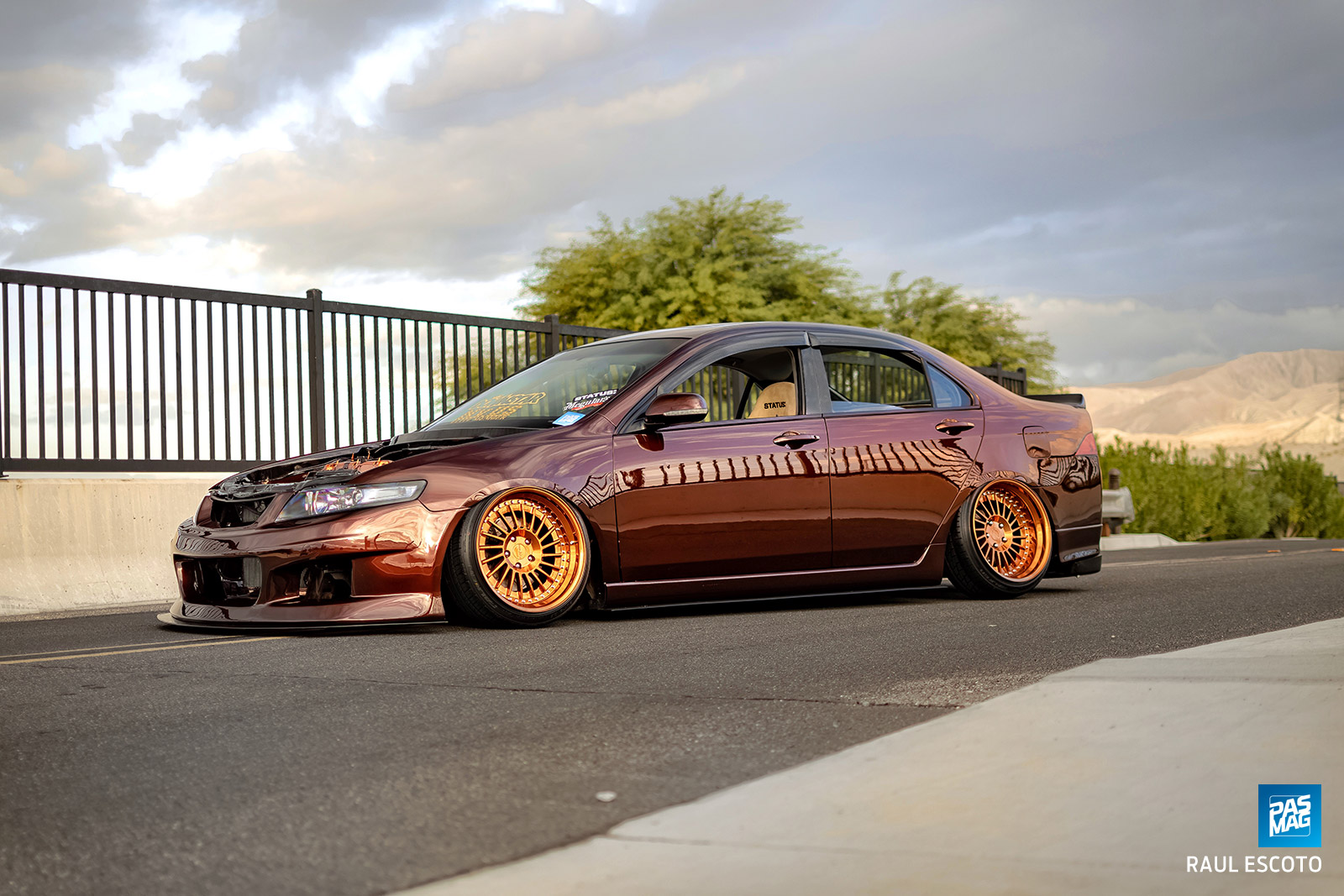 In this new scene, form came in a bit over function, and wheels were supposed to be big and wide on increasingly lowered cars with amazing paint jobs and an engine bay clean enough to eat out of. Sanchez really took to this style of modification over what he was used to and started to move in a different direction for his TSX. When we saw it in person during the TBG Championship competition, the Acura was nowhere near what his initial projections for the car were.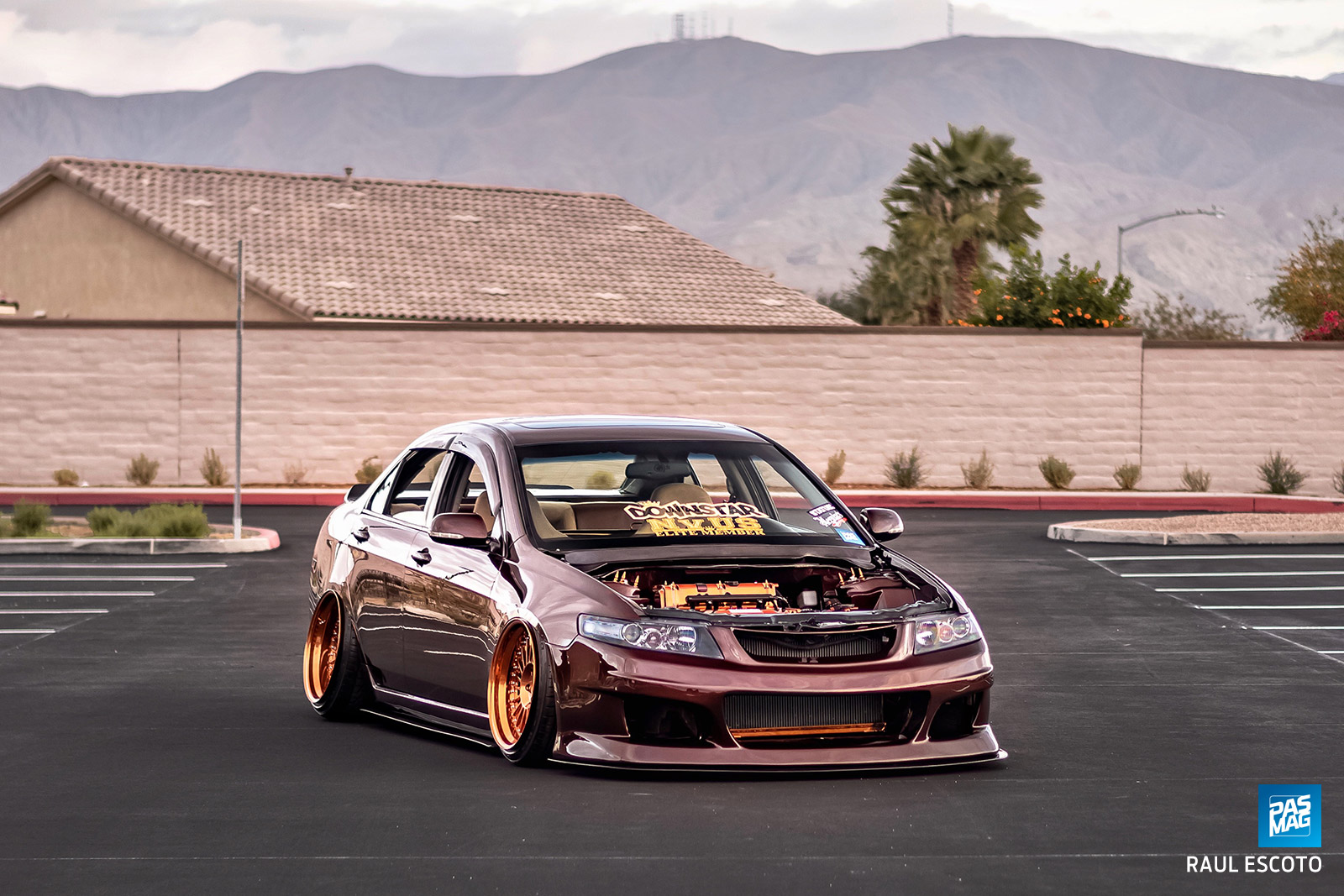 Low to the ground and cambered out at almost fender-to-lip on 18-inch three-piece wheels, the rootbeer-colored sedan exuded cleanliness and attention to detail. The exterior is a tasteful mix of out-of-country JDM and European parts, like the Spoon Sports front bumper, Accord Euro R headlights and rear bumper lip, and J's Racing carbon fiber diffuser. There's also a J's Racing carbon fiber hood, not that it made an appearance throughout the entire SEMA show.
Passersby of the show were free to peek into the engine bay to see Honda's infamous K24A2 engine adorned with many copper-coated components, like the Skunk2 intake manifold, valve cover, and custom cold air intake, plus brand-new Downstar hardware everywhere you looked - spiked or otherwise. This all sits in a fantastically fabricated engine bay that Sanchez lists as his personal highlight of the car.
"My favorite aspect of the car is definitely the engine bay," he grins. "I just love how we worked the sheets of metal throughout the curves of the bay, creating perfect and smooth lines, including a completely shaved and flat firewall."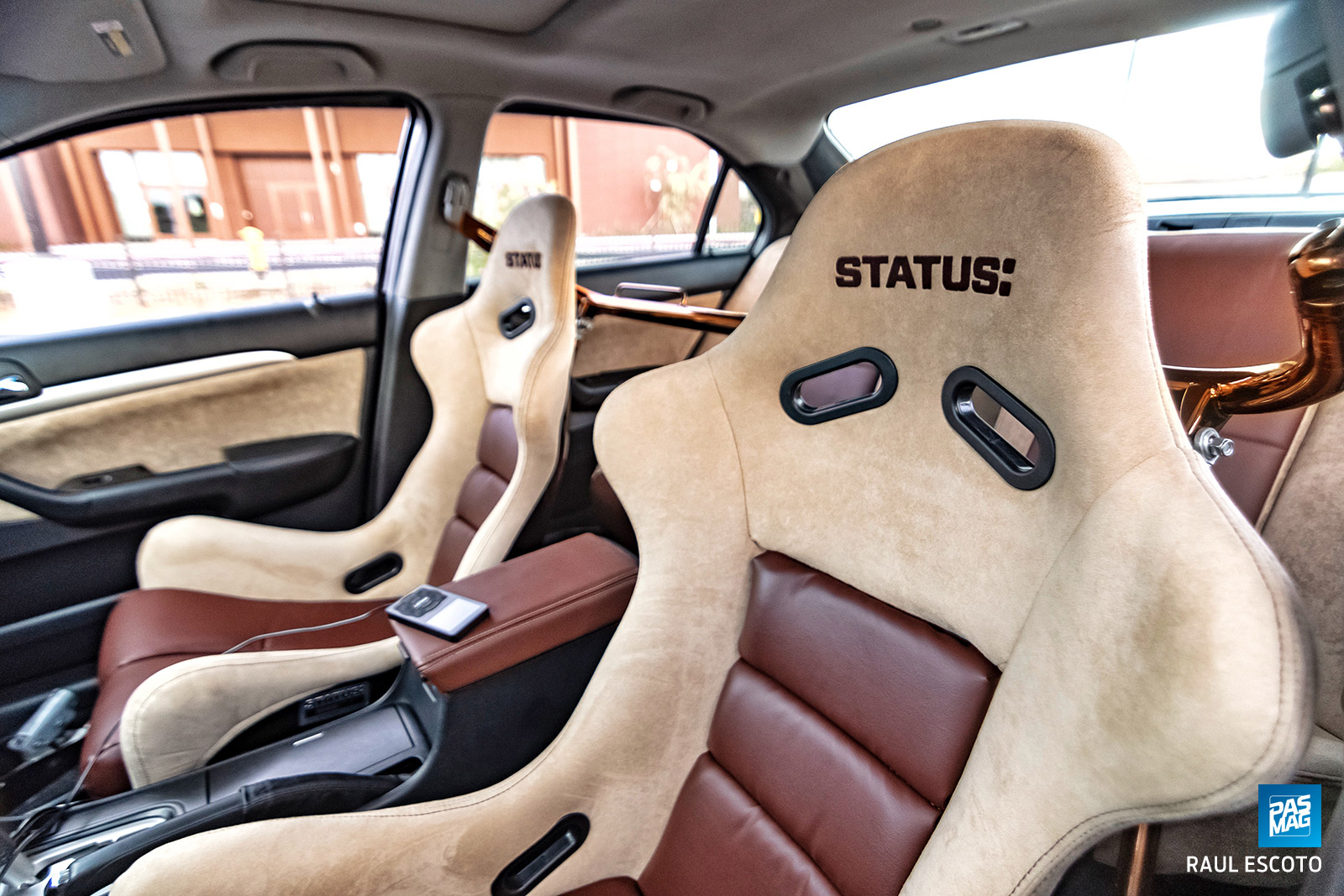 After leaving the competition with second place, Sanchez didn't lose faith and decided to build upon the TSX even more. The interior of the Acura has been completely redone in conjunction with Status Racing. Sitting front and center are Status' Ring fixed-back seats, customized with mocha suede upholstery and "liberty mocha" vinyl for the seat cushions, while the rear seats and door skins have also been treated to the same coverings. The racing seats have also been further customized by 21st Body Shop, who paint-matched their shells to the custom-mixed brown on the body, while GS Powder Coat went as far as to coat the seat brackets and Cusco harness bar in the same copper that takes place in the engine bay.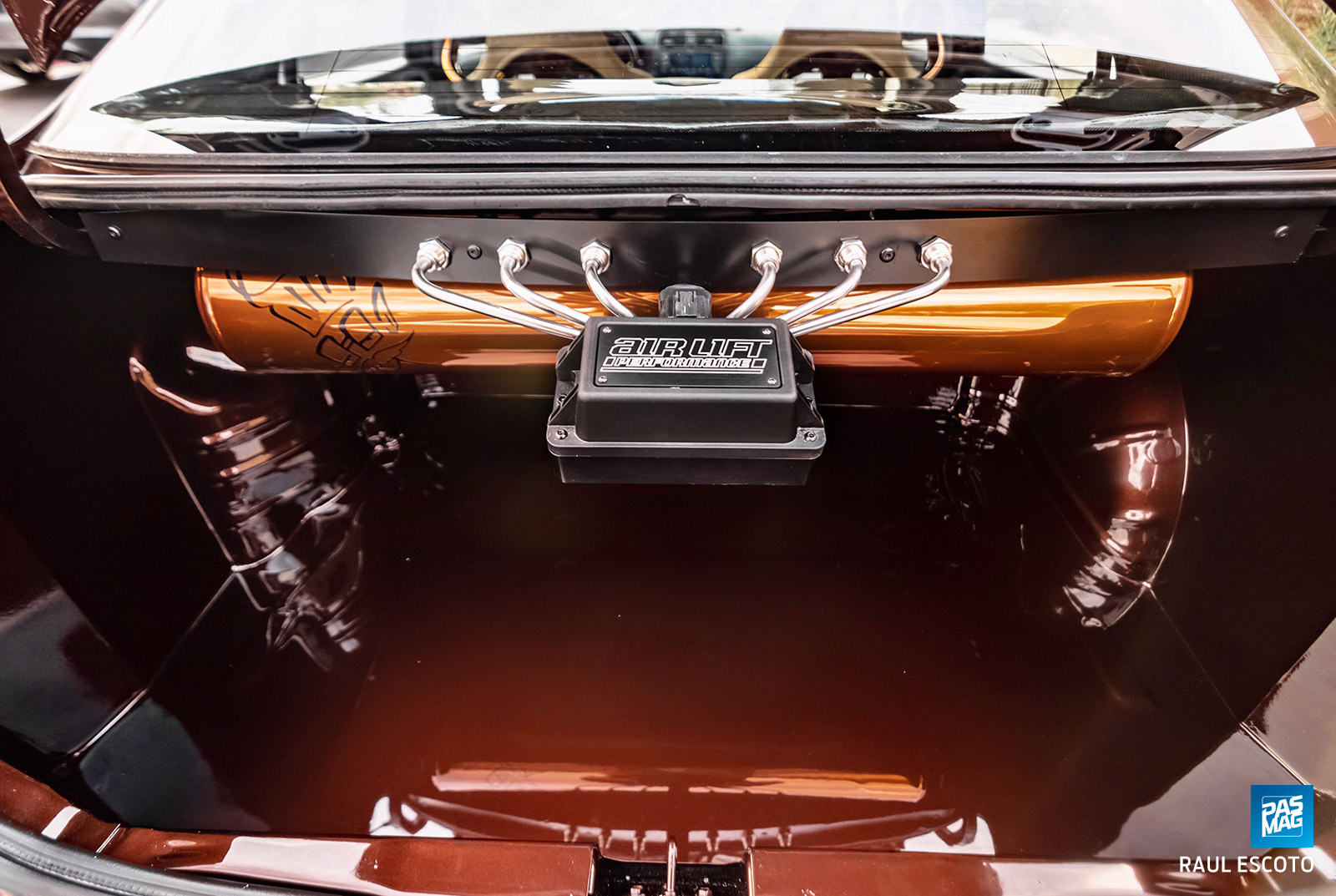 What was once static is now air, as the TSX tucks fender behind the lips of custom three-piece Rotiform IND-T wheels by way of D2 Racing air struts and Air Lift Performance's 3P management. The aforementioned Rotiform wheels were earned as a sponsorship through Tuner Battlegrounds, and while Sanchez was speccing them, he may have gone a little overboard. "I ordered specs that turned out to be just a bit too aggressive for the car," he winces, looking back. "I was in shock when we mounted the tires and eventually put the wheels on the TSX; they were sticking out way too much. Thanks to the magic of Pablo Salinas and Rafael Jimenez that worked some major body, suspension, and fender work, we were able to give the wheels enough camber to be able to fit them without giving the car an extreme 'Hellaflush' look."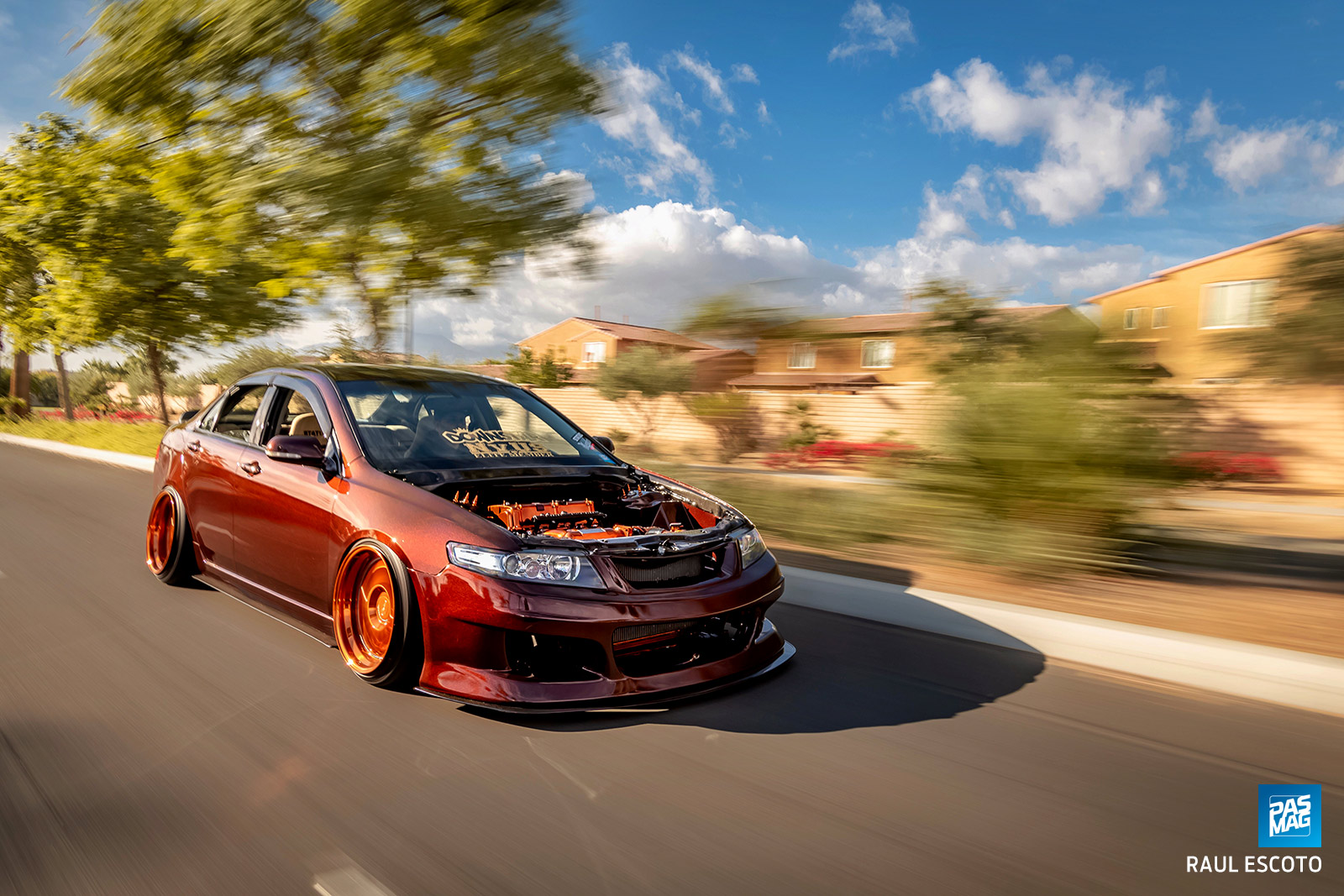 To take an Acura TSX and build it to this level, Sanchez enlisted the support of his car club and some select shops in Mexico to push him that bit further. NVUS was a huge factor in how he built his car and to what degree of quality, as when he first joined, he set his sights on the club's "Elite Members." Two years later, and his golden NVUS banner shows his Elite status and reflects the respect he has garnered amongst his peers. Sanchez also speaks proudly about the fact that his TSX was built bumper-to-bumper in Mexico by Eddy's Racing Engines and 21st Body Shop.
"Mexico's import scene is growing and becoming just as strong as the USA," Sanchez explains. "Even though I live in California, I am proud to let others know about quality shops and mechanics that can be found in Mexico."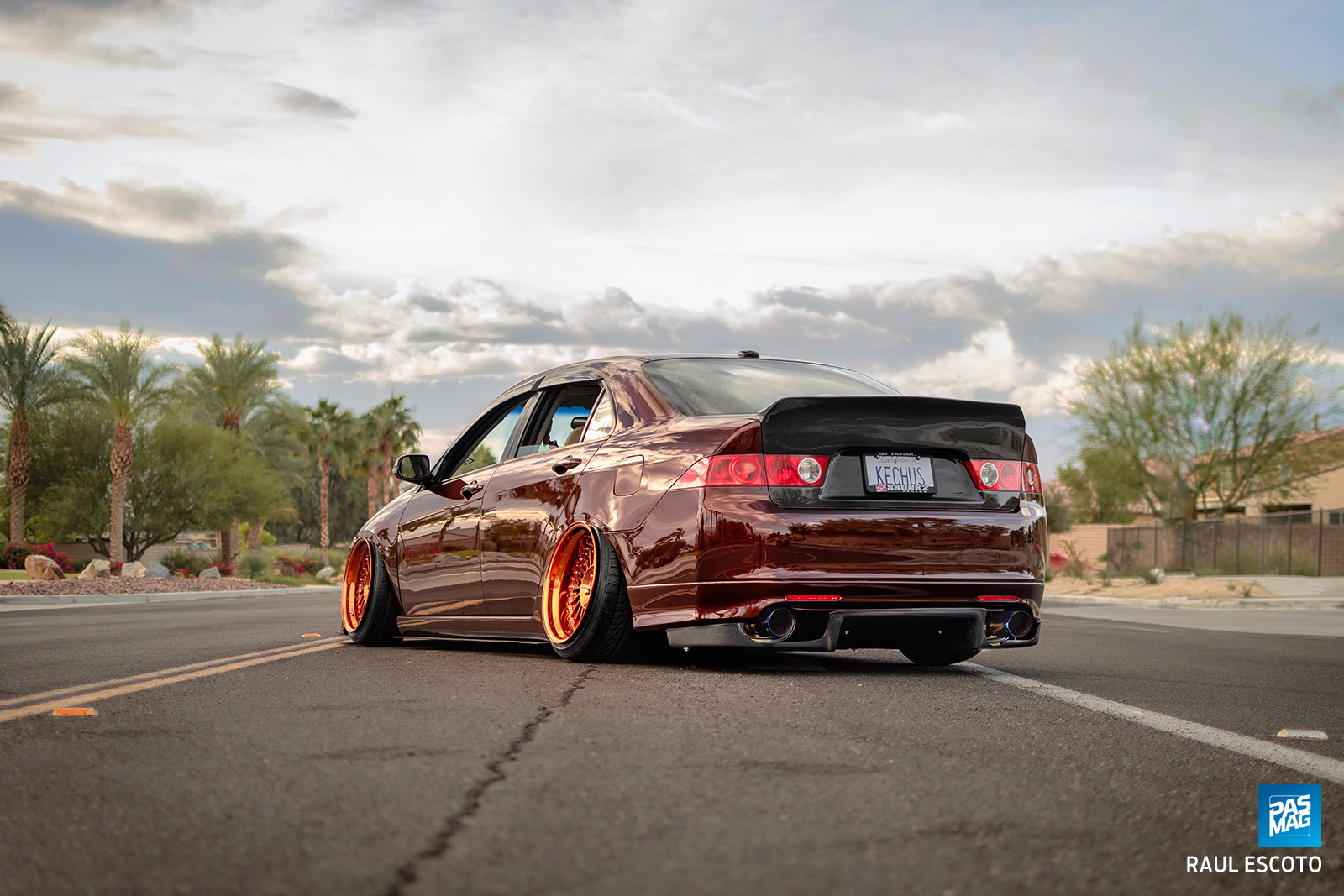 While some may joke that they're "in Mexico" while doing borderline illegal stunts for social media, Sanchez is legitimately making the next steps in his car's evolution down South - that is, until he he's offered a trade he can't refuse. We'll have to wait and see what our Tuner Battlegrounds finalist has up his sleeve next, whether it be the TSX 3.0 or something new to sink his passions into.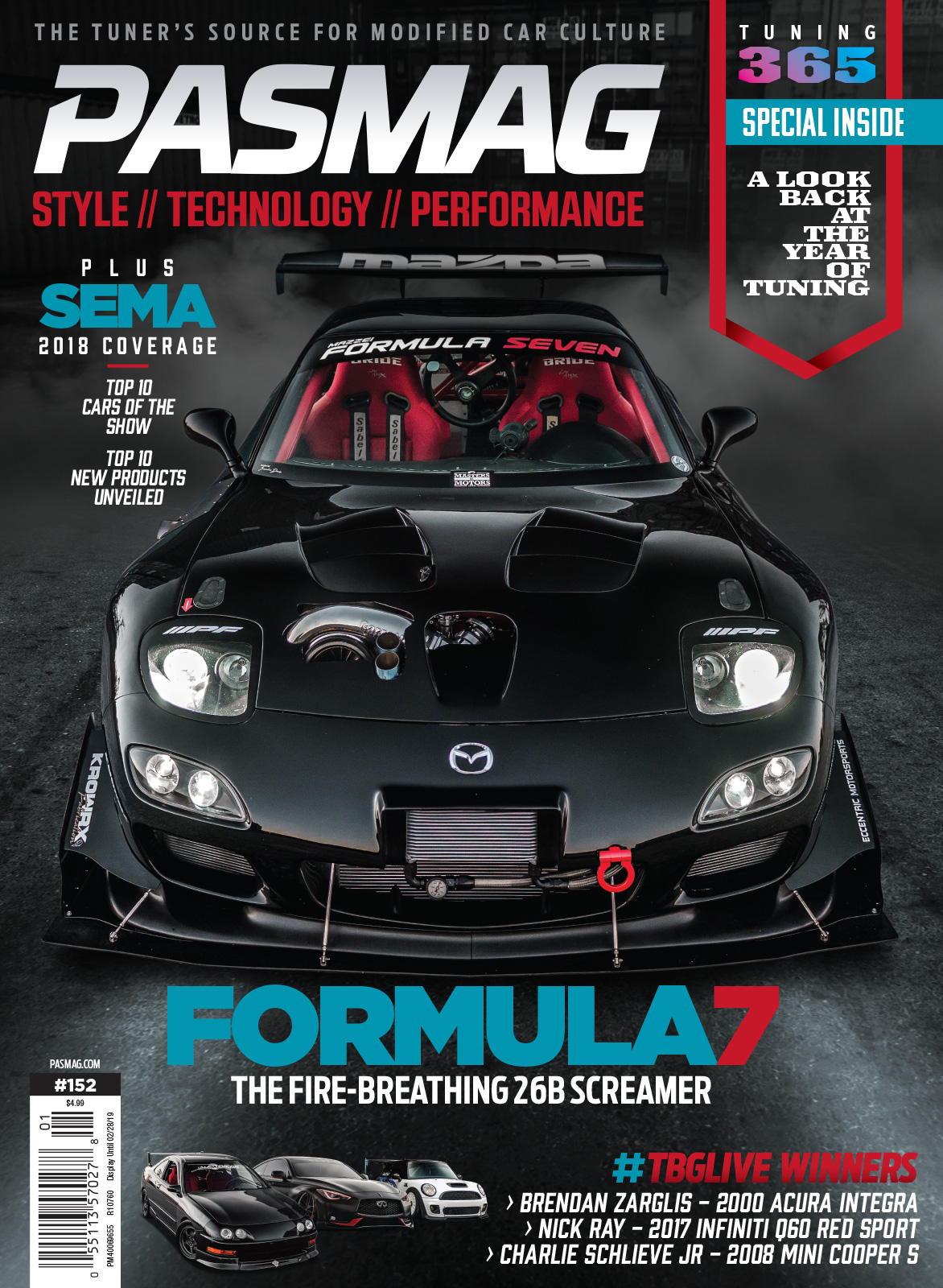 Jesus Sanchez's 2005 Acura TSX is featured in the pages of PASMAG #152. Click HERE to order.