Photography by Christopher James (chris_vq)
---
Nothing is as good as the original - Fast and the Furious that is.
If you ask Ryan Hunt, that is what he will tell you as he still watches the first film in the franchise over and over again to this day. The love for the Fast and the Furious, the love for the Japanese car scene and the way the owners express themselves through their cars combined with a background of being a professional Snow-cross racer was a perfect combination to get this story started.
Hunt originally saw his 2007 Nissan 350Z HR for sale in Winnipeg (Manitoba), and after renting a trailer with his best friend and driving two days to pick it up, he was finally the proud owner of his own Japanese sports car.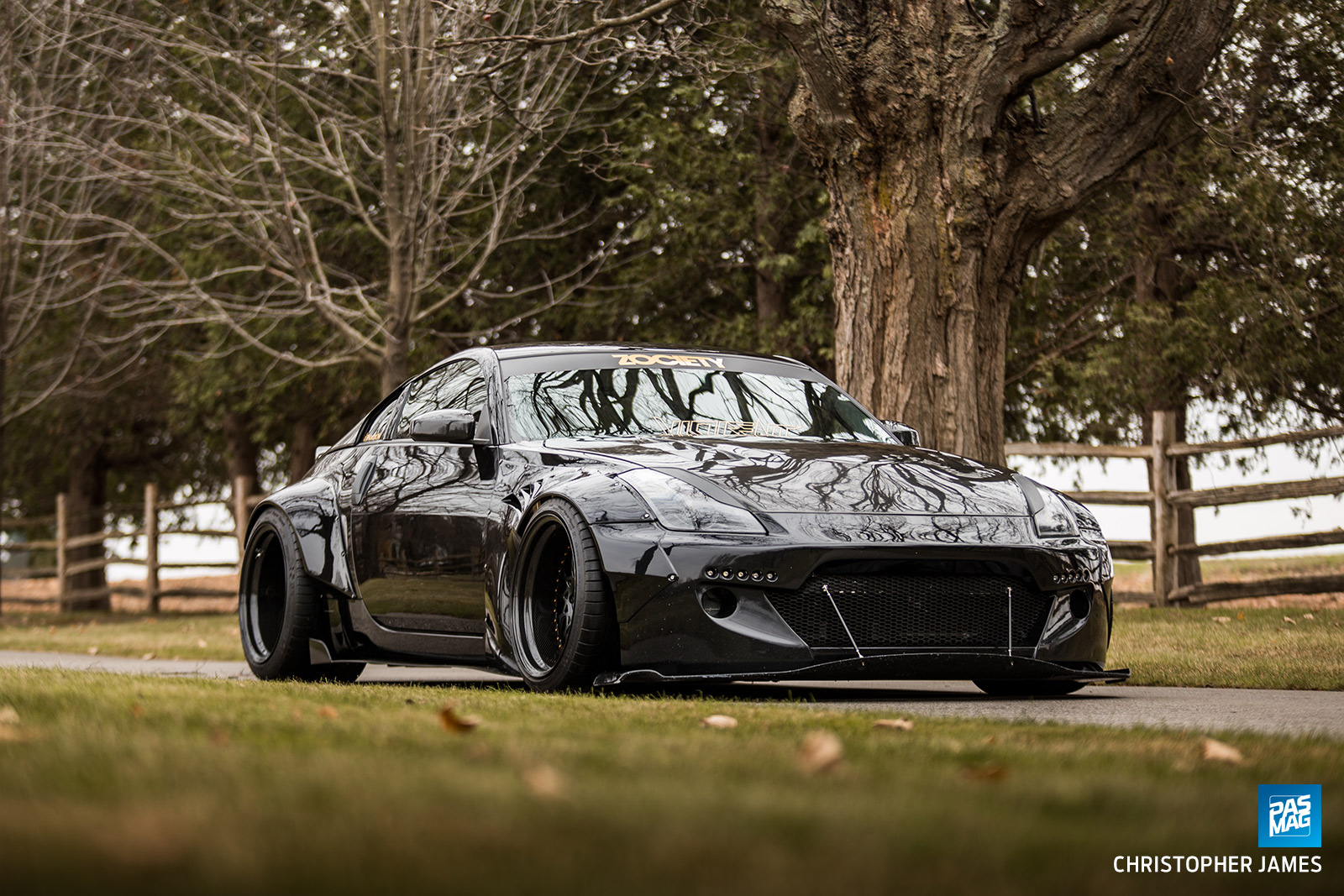 Jump forward a bit, and after saving up some funds, the Z got its first modification which was a Tomei Titanium exhaust, this was followed up by a few other parts, and then most importantly an authentic Rocket Bunny Pandem widebody kit. One of the best parts about this build is that Hunt was able to do all of the work to the car in his garage and was able to build it just like he wanted it from the beginning.
Hunt stated that the original plan was to have the car sound crazy, drive and handle like a track car, and look like a show car with a hint of stance thrown in there. Shortly after the body work was done Hunt joined forces with Avant Garde Wheels and they were able to build a crazy set of carbon and gold wheels for the car that really set it off.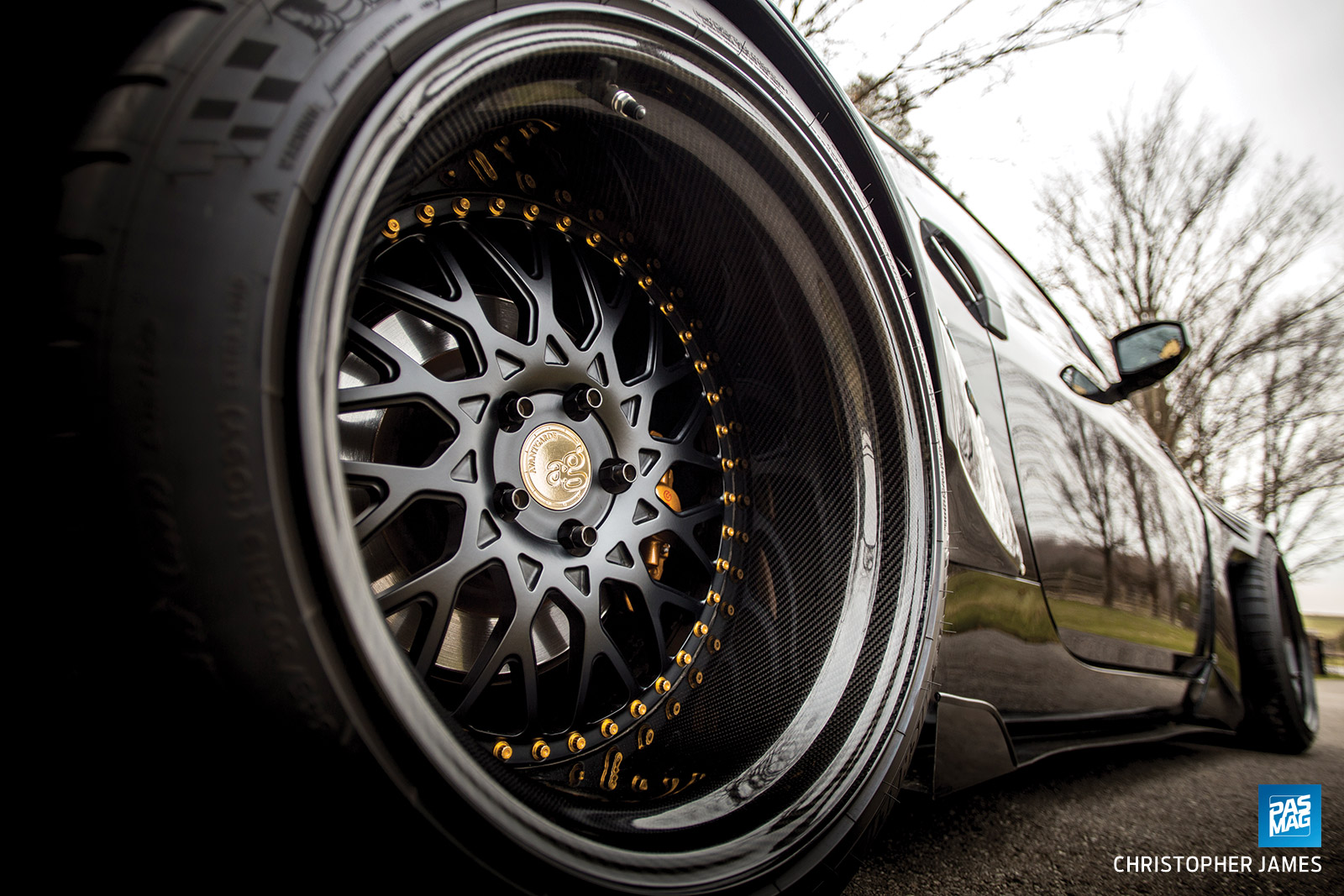 All in all, Hunt sees himself as just another 20-year-old kid having fun, smiling at car events and making friends while enjoying the ride. Be sure to keep an eye out for this beautiful 350Z, who knows you may just see it at your local car show.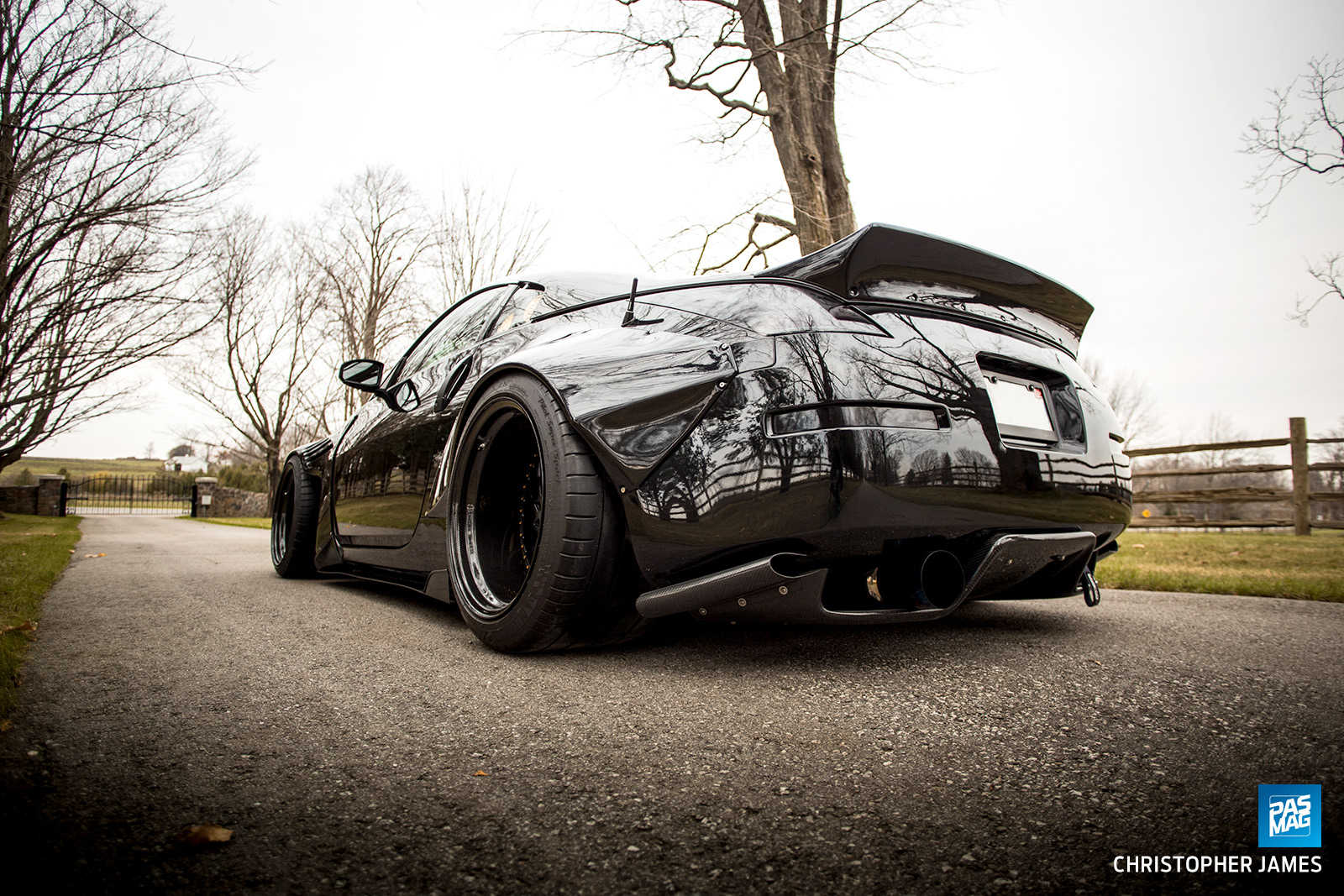 Event: Ertefa
Event Location: Markham, ON
Facebook: /ertefa.ca
Instagram: @ertefa
Popular Vote: 79%
Ryan Hunt's 2007 Nissan 350Z is featured in PASMAG #154. Click HERE to order.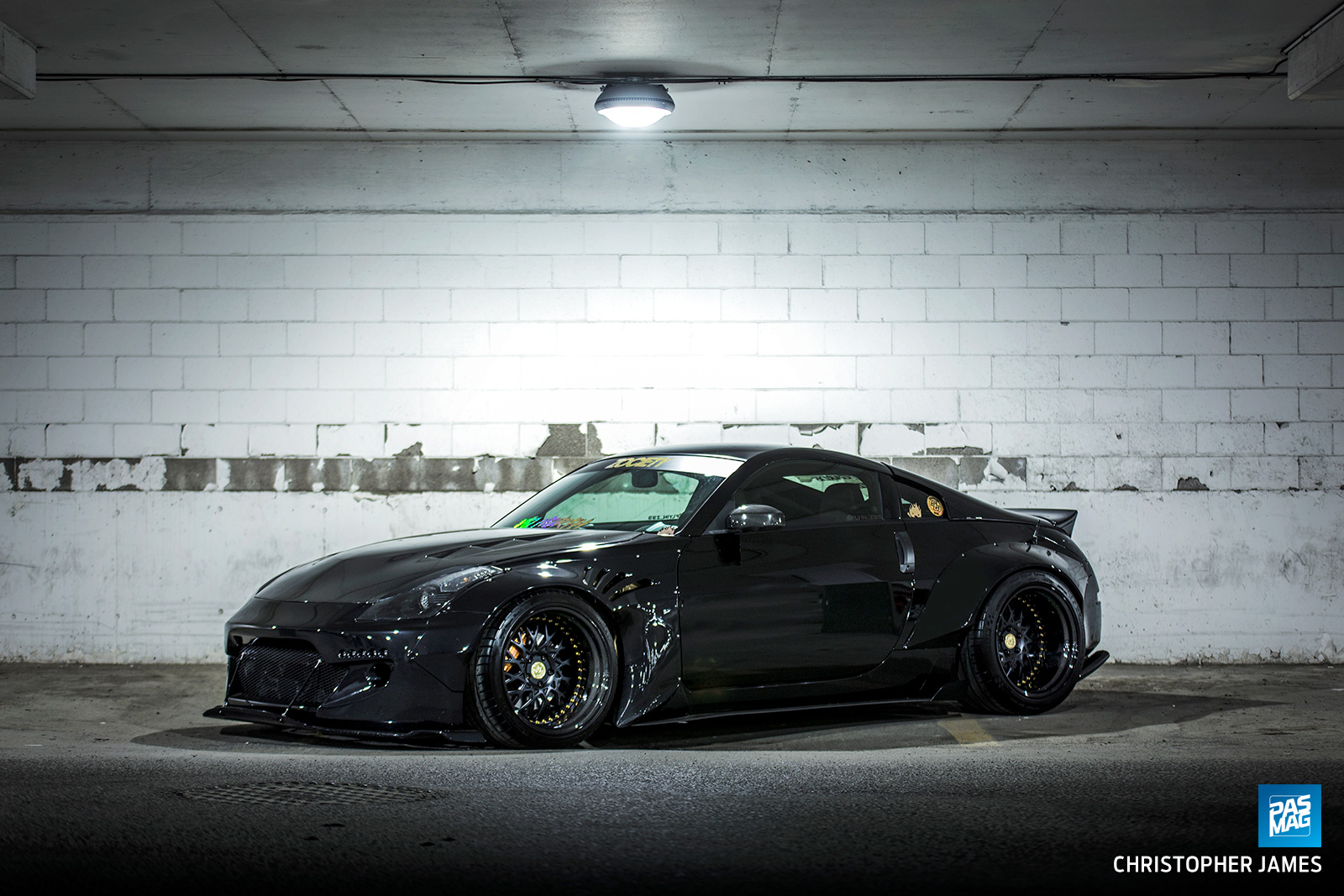 ESSENTIALS
Owner: Ryan Hunt
Location: Toronto Ontario
Vehicle: 2007 Nissan 350Z
Engine: Nissan VQ35
Horsepower: 330 WHP
Facebook: /ryan.hunt.969300
Instagram: @flyin_z33
ENGINE
Injen Long Tube Cold Air Intakes
EXHAUST
Tomei Titanium Exhaust
Motordyne Art Pipes
WHEELS & TIRES
Avant Garde #f142 Carbon fibre lips, satin black faces, Gold hardware - 19x11.5 (f), 19x13.5 (r)
Michelin Pilot super sport tires - 295/30/19 (f), 345/30/19 (r)
BRAKES
CHASSIS & SUSPENSION
SPL Arms (f/r)
HSD Coilovers
EXTERIOR
Rocket Bunny Pandem Kit
Top Secret carbon diffuser
Custom side splitters
Carbon window pillars
Seibon vented carbon hood
Carbon mirrors
Gold painted frame
INTERIOR
Mishimoto shift knob
Infocus shift boot
Grip royal wheel
NRG hub
NRG Carbon quick release
Gutted and colour matched trunk
FAVORITE MODIFICATION
FUTURE MODIFICATIONS
Airlift
Turbo setup
Trunk setup
SPONSORS
Avant Garde
SuperTuner
Bailey Motorsports
Mishimoto
SHOPS/MECHANICS
Nextmod
Premier Tire
Apex Motoring