"I've just always had a thing for sporty hatchbacks," says John Edwards of his taste in cars. "I like to have something that can really combine fun and functionality."
When putting the "fun" in "functionality," the logical conclusion is a hot hatch. While all hatchbacks are functional, the level of hotness varies among them. Before the Golf you see here, Edwards' first hatch, a Chevy Sonic, wasn't too hot at all when he first got it, but that's where the beauty of car modification comes in - you can always choose your spice level.
Initially purchased as a gas-sipping daily driver while Edwards was working by day and attending classes by night, he slowly ticked off a list of changes he'd like to make to his Sonic. A larger turbo lessened the gas savings, but increased the smiles-per-gallon, while proper wheel and tire fitment paired with a widebody set it apart from anything else on the road. It was Edwards' pride and joy… until it wasn't.
"In May of 2020, I was in an accident, not at fault, and my previous car was a total loss," he recalls, somberly. "I was hit one day and watched eight years of work roll off on a flatbed."
As you can imagine, jumping right back into building another car would be incredibly difficult after watching someone else take away years of hard work, but the Chevy had taught Edwards so much during their time together and instilled a passion for building and showing his creation. Not long after saying goodbye to the Sonic, he stumbled upon a used Golf in completely stock form that needed some TLC. This Golf also happened to be the highest on the Scoville scale in terms of heat: the R.
Modifying the Sonic was a challenge because of limited aftermarket support, but the Golf R is adored by VAG performance part manufacturers as a potent platform with amazing potential. Edwards' end goal was a build with reliable power that sounds as good as it looks, and he was spoiled for choice in achieving that.
Under the hood, the combination of an MST intake system, ARM intercooler, Invidia catless downpipe, and a custom three-inch exhaust ensure that cold air is taken in just as easily as it's expelled. The tune from Redemption Racing takes advantage of these mods and makes the R put down 382 horsepower and 422 lb-ft of torque.
Lifting the hatch reveals there's no room for groceries, as that space has been taken up by a custom trunk audio install that prominently features two 10-inch Skar Audio subwoofers powered by a 1600-watt Kicker amp. Skar components also take up residence throughout the interior of the Golf, also powered by Kicker.
The exterior of the Golf tastefully hints at the performance within. A Ventus front splitter, Strafe Design side skirts, and a Maxton rear spoiler add just the right amount of aggression to back up all the grunt that this car can generate.
"I'm definitely the kind of guy who wants it all, which really slows down a finished product," says Edwards. "This little car gives me more options than ever - it just gets expensive. The hardest part is saving!"
We have it on good authority that more power and some carbon fiber goodies are on the way for Edwards' hot hatch. Sounds like after a few more paychecks, we'll get to see!
John Edwards' 2016 Volkswagen Golf R is featured as a Builds To Follow in PASMAG #167. Click here to order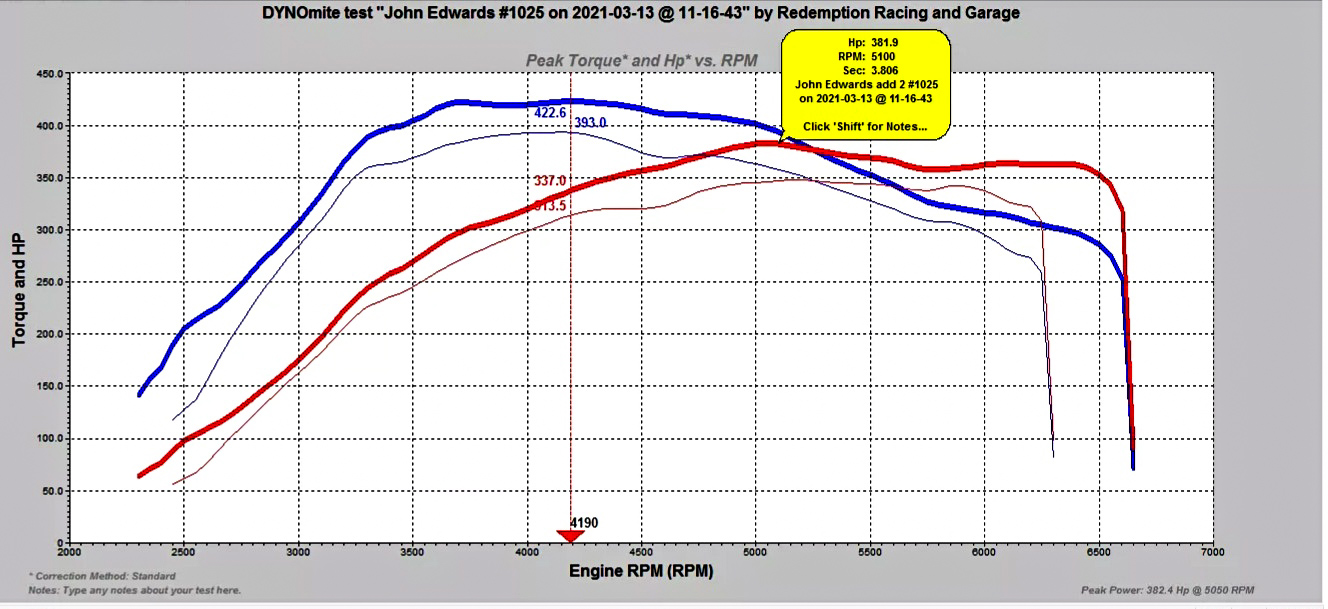 ---
PHOTOS BY Faithe Edwards (@workinthefaithe)
ESSENTIALS
Owner: John Edwards
Location: Winston-Salem, North Carolina, USA
Vehicle: 2016 Volkswagen Golf R
Power: 382 HP / 422 LB-FT (peak)
Club: Team Hybrid
SOCIAL
Instagram: @vw_sonic_r
ENGINE
MST cold air intake
ARM front-mount intercooler
Redemption Racing custom dyno tune
EXHAUST
Invidia catless downpipe
Walt's Muffler custom 3-inch quad-exit exhaust system
DRIVETRAIN
South Bend Stage 3 Daily clutch kit
WHEELS / TIRES
ESR CS15 (Hyper Silver) wheels - 18x8.5 +35 (f/r)
General G-Max tires - 225/40 R18 (f/r)
SUSPENSION
EXTERIOR
Ventus front splitter
Maxton Design V2 spoiler
Strafe Design side skirts
XKGlow lighting
INTERIOR
Black Forest Industries weighted shift knob
XKGlow lighting
MOBILE ELECTRONICS
Kenwood DDX6706S Android Auto head unit
Skar Audio (SPX 65C 400-watt 6.5-inch component speaker/tweeter system (f/r), Compact 10-inch 800-watt subwoofer (2)
Kicker (CXA800.1 1600-watt amplifier, CXA360.4 720-watt amplifier)
Custom trunk enclosure
SPONSORS
---
PHOTO GALLERY