Photography by Brandon Deuster, Gio Muriel.
---
Shaun Hawkins was originally in the market for a Hyundai Genesis coupe, but a test drive left him feeling underwhelmed by the car's mild power. He test-drove the sedan model on a whim shortly after, and fell in love with the V8 and the added interior luxuries of the 2011 Hyundai Genesis sedan.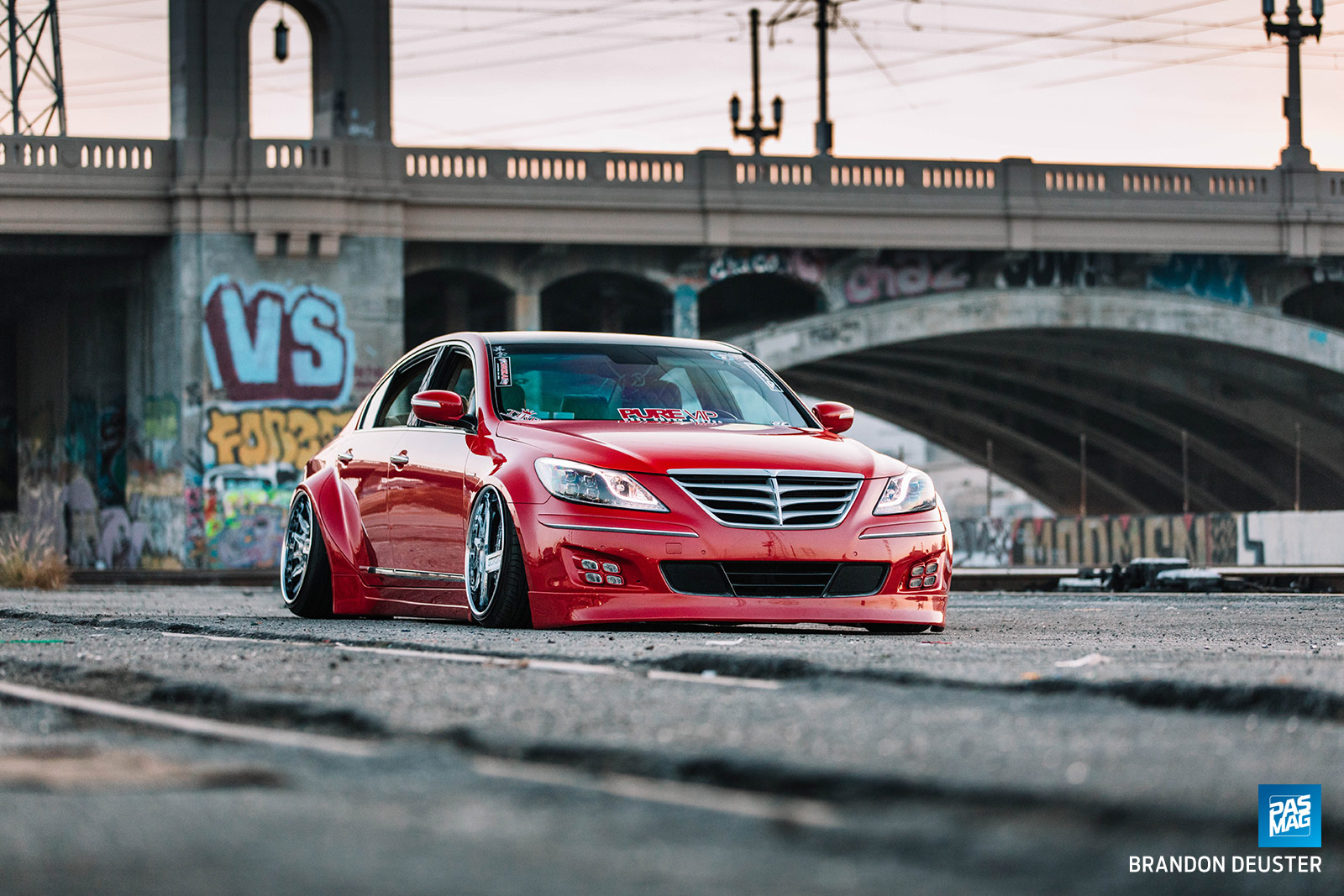 The price was right, and Hawkins bought it on the spot. His original plans to keep things simple with air suspension and wheels were gone as soon as he discovered VIP car culture, and it was game on from there.
Not wanting to be one of those guys who drops their car off at the shop and picks it up when it's done, Hawkins made sure that he was there at the shop almost every day assisting with the curring, measuring, sanding, and everything in between.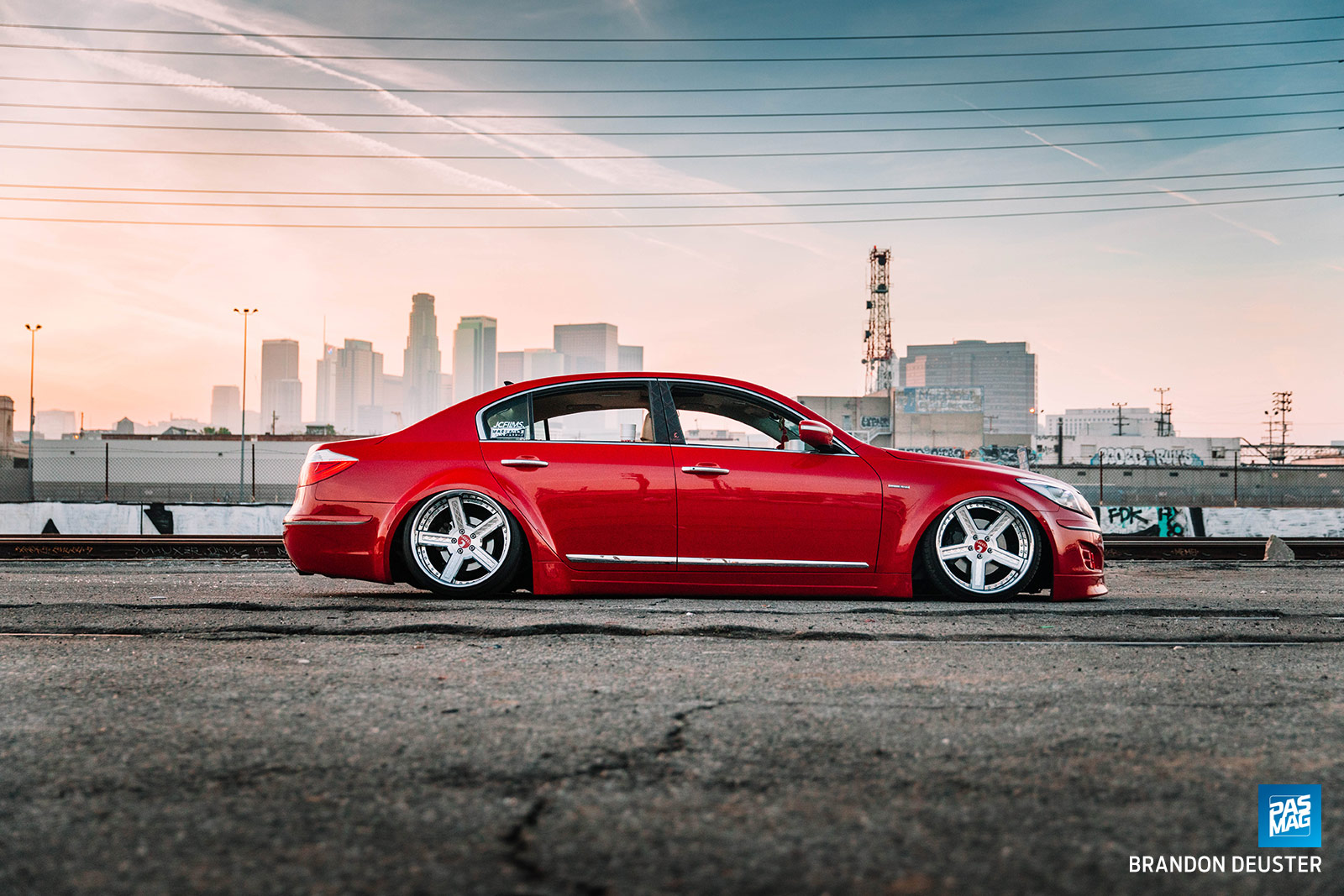 With his sights set on a full VIP build, he learned a lot in his friend's shop during the transformation process. Despite being a complete show build, the Genesis also maintains its daily drivability, which is something Hawkins takes pride in.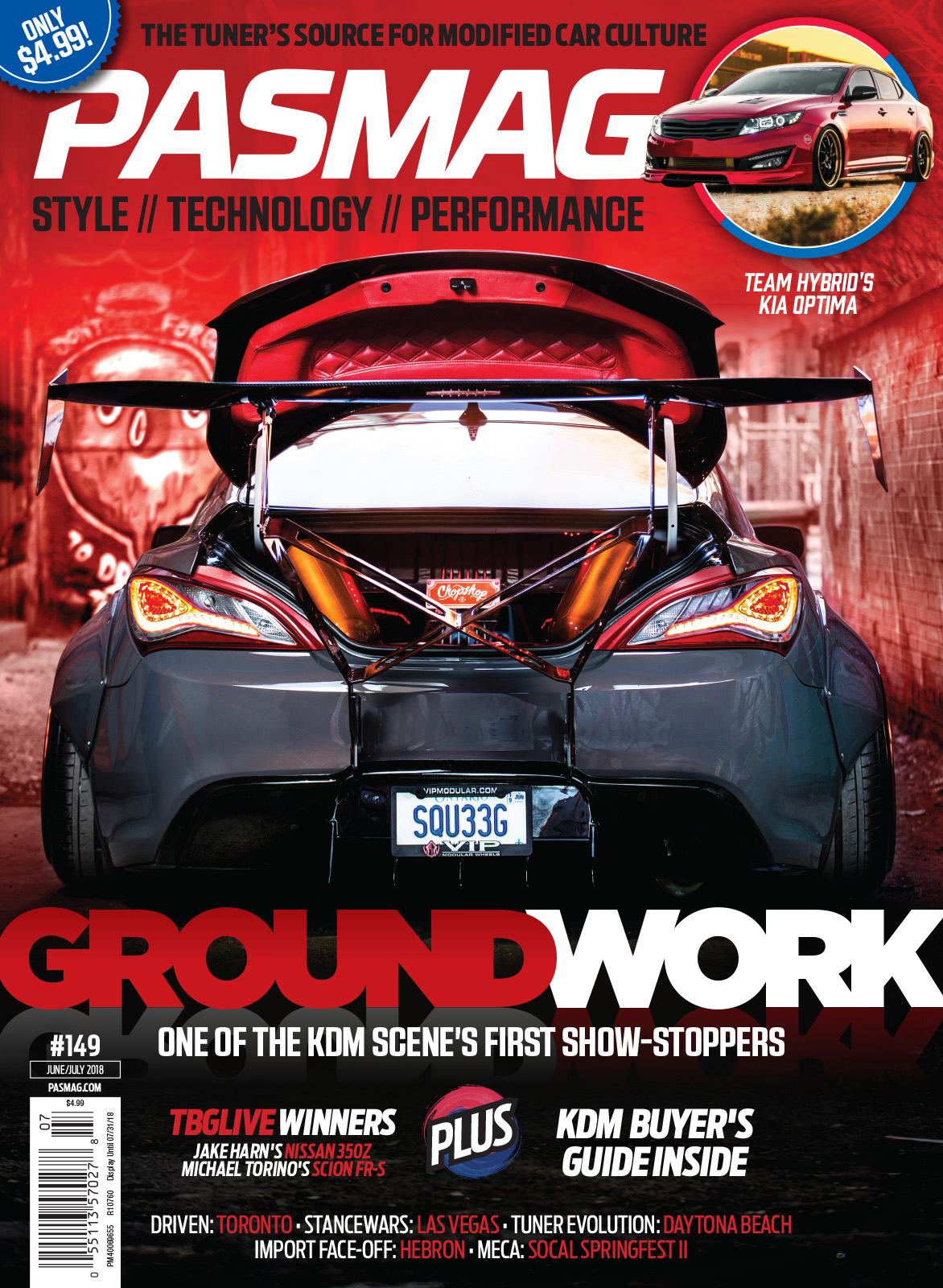 Shaun Hawkins' 2011 Hyundai Genesis sedan is spotlighted in PASMAG #149, our first-ever KDM themed publication!
CLICK HERE TO ORDER