Photography by Nick Stanley
---
Back when Jake Harn was a junior in high school, his buddy let him know that his neighbor had a 2003 Nissan 350Z sitting in his driveway for a while, untouched. Harn took a trip over there to ask the owner about it, who informed him that he only bought the Z from a friend for its audio system. Initially, the neighbor wasn't willing to sell the car, but Harn left him his number and told him to give him a call if he changed his mind. Two weeks later, he got the message that set him down the path to modification.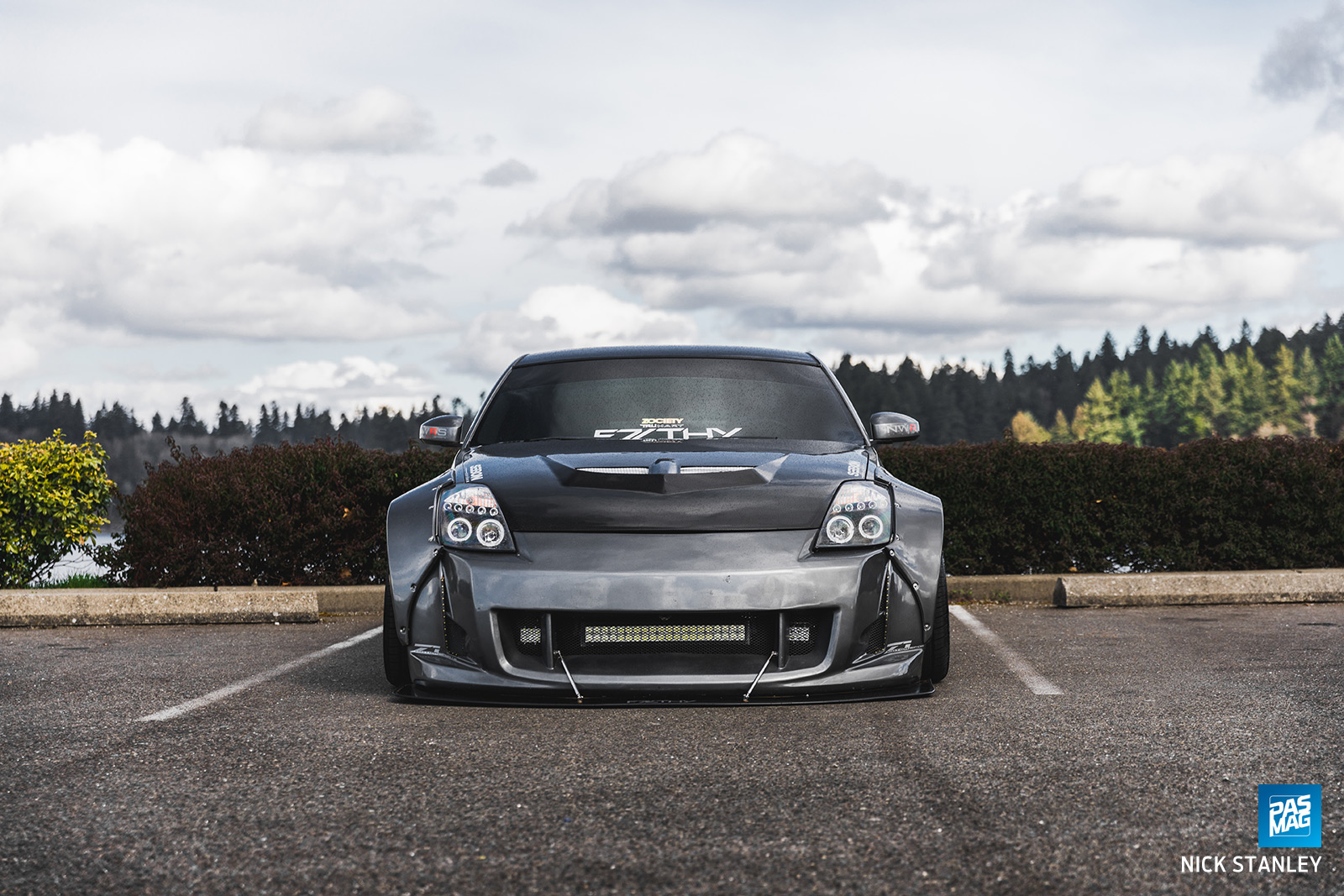 "Ever since that day I got it home, I've always been doing something to it," Harn reminisces, thinking back to the early stages of changing things up. He spent a bit of time getting the car road-worthy again, and from there it was off to the paint booth. With a fresh set of wheels and tires to complement the new paint, it was time to address the engine. Working closely with his dad, the duo revived the car that had been left to gather dust just months prior.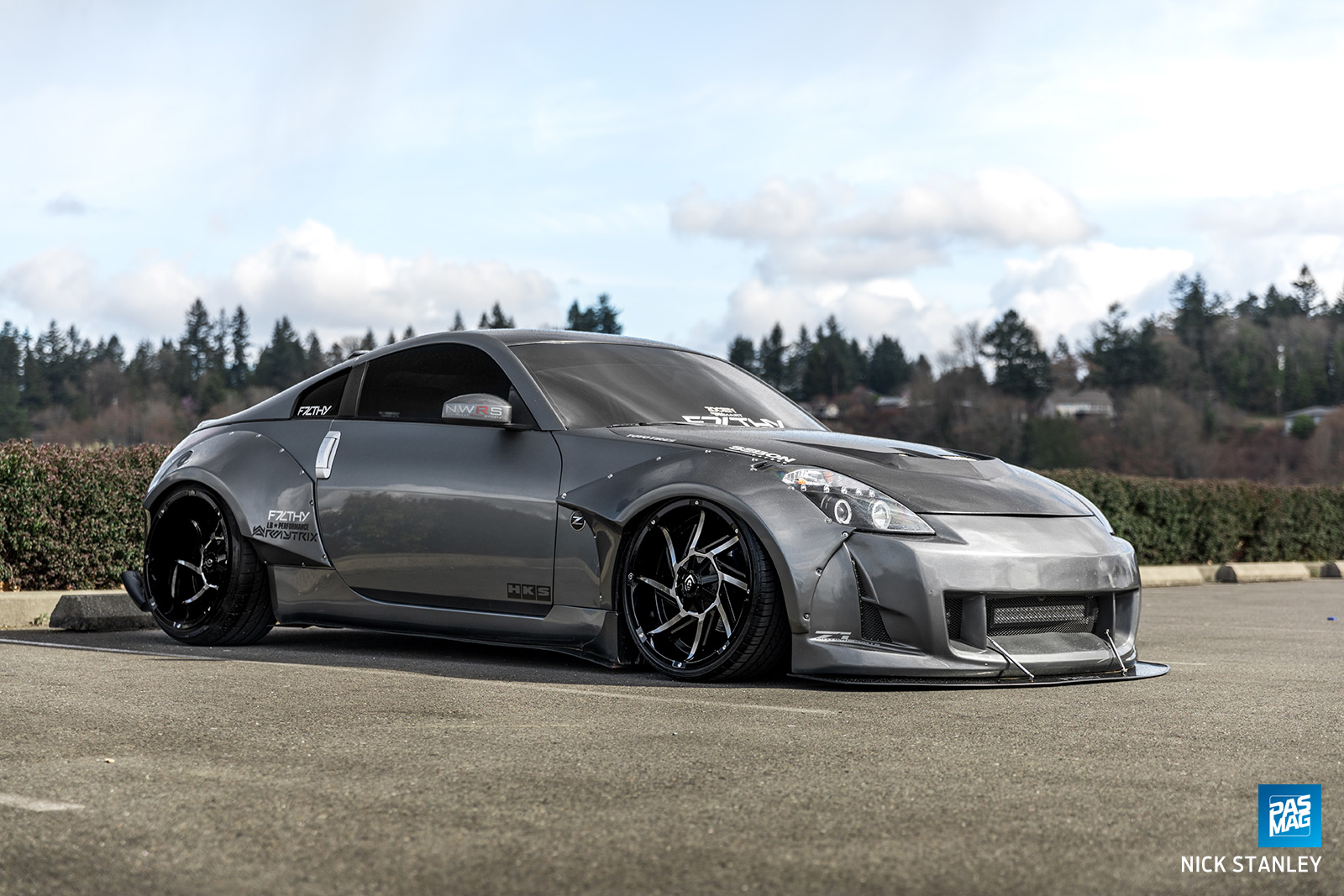 "I was never in a hurry to finish it," he tells us. "Yes, I wanted it done, but I wasn't eager to rush perfection." That was, until he picked up a widebody kit. Harn and his father started working on the widebody on June 6th, knowing that his dad was scheduled to leave on a trip on June 18th. After many late nights and some all-nighters, he finished the widebody and put his wheels back on just half an hour before his father left for his flight. "We were both so happy we did it in that short amount of time," Harn says.
"It started as an $800 car!" Harn laughs, looking back at the barely-together car he bought from a driveway. "My dad and I turned it into a 12k car. Anything is possible." Harn's story from driveway to show floor is a true testament to what is possible if you take the time to learn, and commit. Well done.