MECA has given the car audio community a place to showcase competitor audio enthusiasts love and passion for car audio in a safe, structured format. The (MECA) format levels the playing field down to where the "check book" doesn't affect the ability to win a show. "I've loved the MECA community since my first time competing in it during the 2011 season," Brian Mitchell mentions, "and every season after." Steve Stern, the Commissioner of MECA, has brought together some of the best judges in the country to make sure all the competitors have fun doing what they do.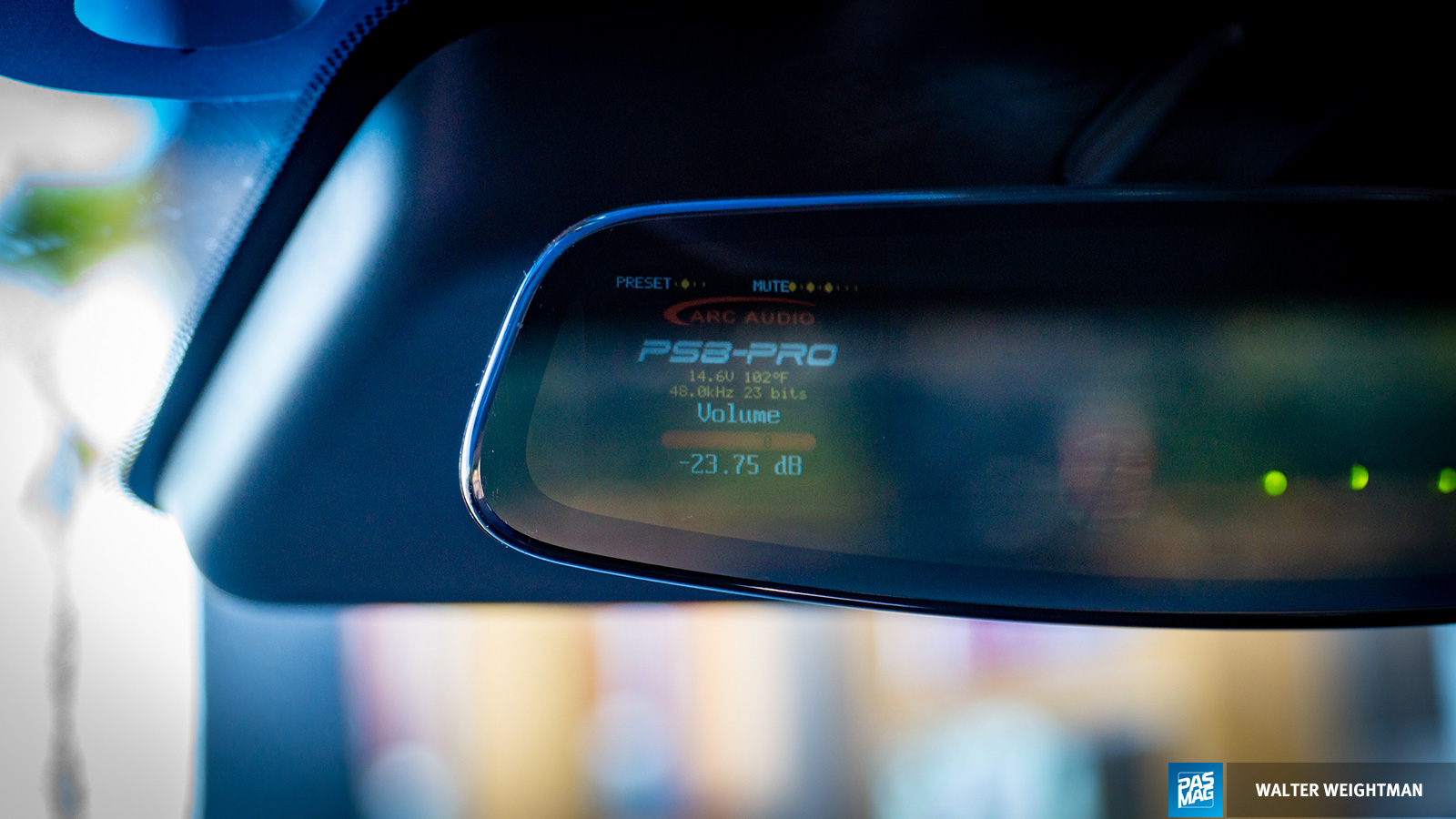 Mitchell has fine-tuned his 2013 Cadillac ELR over the years. NAV TV's GM 650 Audio Interface is the best sounding audio interface on the market for the Cadillac CUE system to him, while the Arc Audio PS8 Pro is the easiest to use most powerful DSP on the market. He uses one SE4200 amplifier for left-side and another for right-side for the best signal separation. The SE2300 amplifier, as with the rest of the SE line, were a selection of choice for Mitchell. "They are simply the best amplifiers ever made," he expresses. The RS series speakers are amazing sounding speakers. It's also a work-of-art to look at. Arc Audio's RS 4.0 does all the heavy-lifting in the system, and plays 70% of the frequency bandwidth. The RS 6.0 does amazing in the door location which is usually a no-go for mid-bass in a top-level car. The Arc Series 10d2 subwoofer in the front of the car works amazingly in a box so small it fits right under the dash! Wiring and batteries are sometimes over-looked but it's the foundation of a good system! "I wanted the best foundation I could get," he mentions, "so I used Stinger!" When using sound damping there are a lot of brands but Dynamat is the leader for a reason, "best product and repeatable results," Mitchell expresses.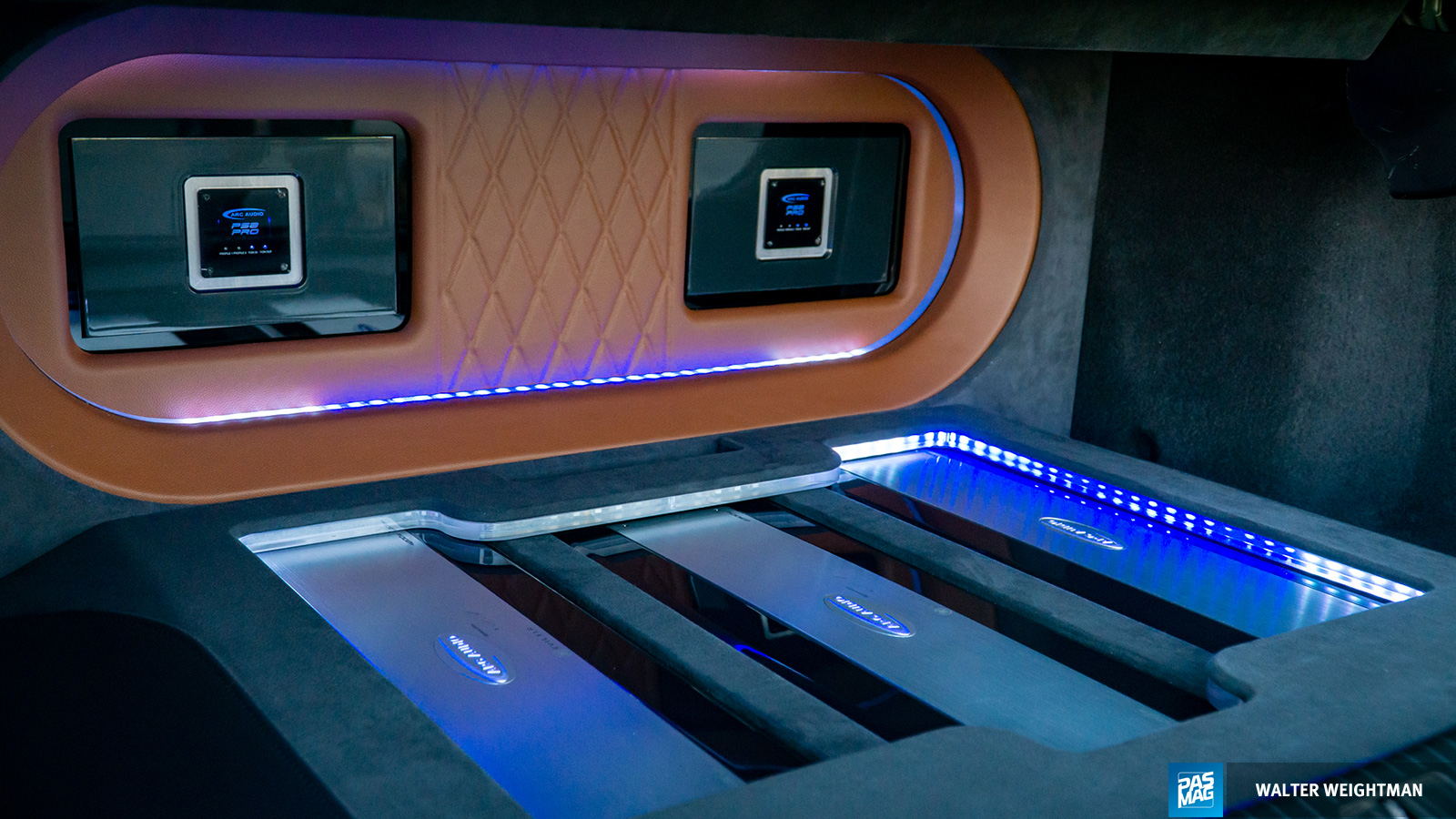 K40 Electronics is a great company and the built-in Platinum 360 radar detector system works when Mitchell needs it. A Compustar DC3 and drone security system was installed to the Cadillac ELR because Mtichell needed extra functions. The Compustar does everything he needed, and more! The Rydeen 360 Degree Camera system ensures Mitchell doesn't bang up his beautiful car by getting in some tight spaces at a show.
Mitchell's goal is to have a full season of shows so he can spend time with his friends from all over the world. "I missed seeing them for most of 2020," he recalls. He plans to change to a new vehicle this year, a full-sized remote control car! "So all new products and a very extreme new install," Mitchell mentions. This will feature a 49-inch Samsung curved monitor for the floating dash as well as lots of products from Arc Audio, Dynamat, and Stinger Electronics. The new vehicle will be finished in a brushed stainless wrap by Avery Dennison.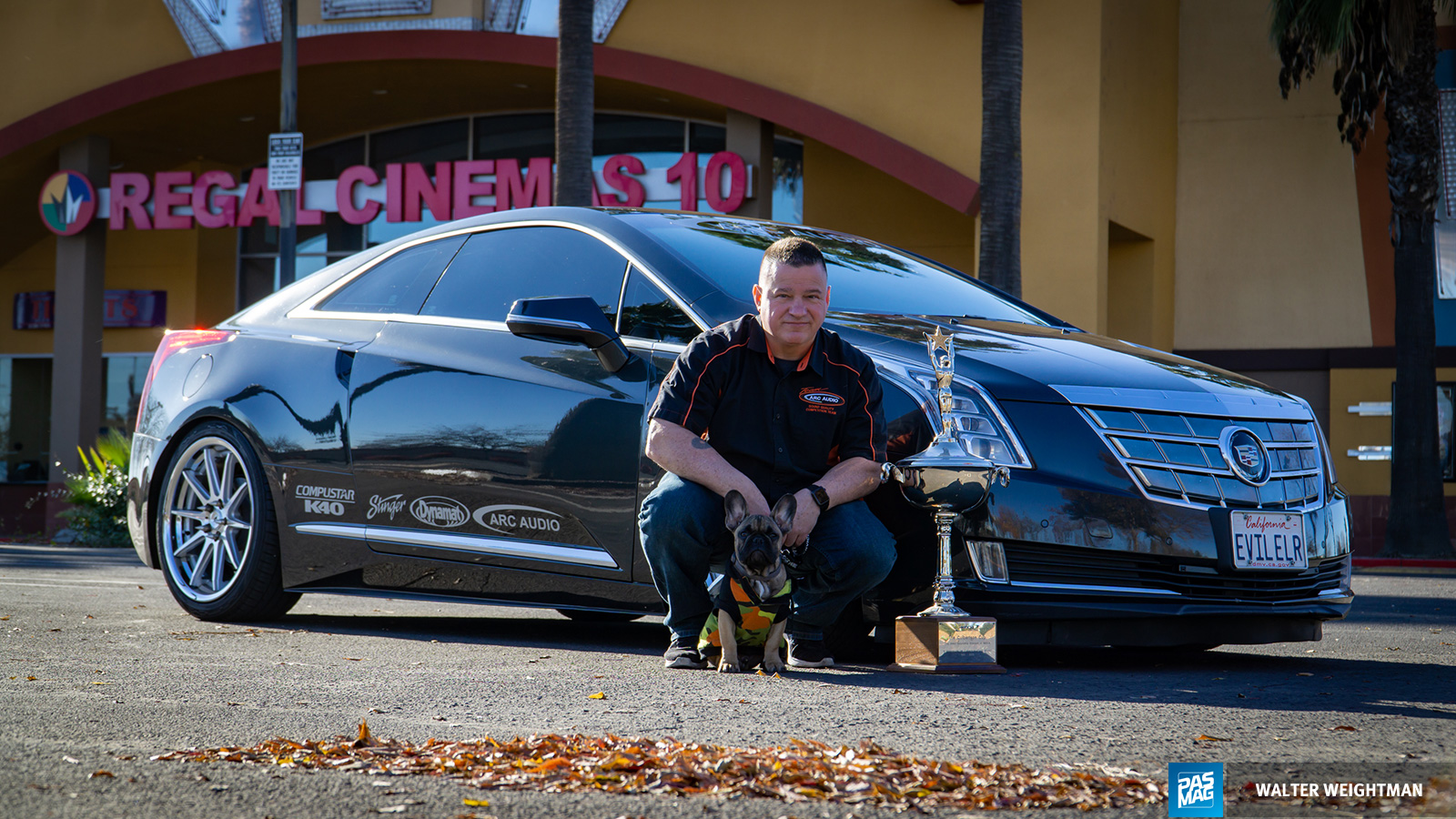 Brian Mitchell's 2014 Cadillac ELR is featured in PASMAG #163 / Performance Buyers Guide #8.
Photography by Walter Weightman.
---
ESSENTIALS
Owner: Brian Mitchell
Location: Austin, Texas, USA
Vehicle: 2014 Cadillac ELR
Club: Team Arc Audio
Competition: MECA
SOCIAL
Facebook: /brianmitchell23
Instagram: @evil_elr
MECA AWARDS (2020)
MECA 2020 Finals
1st Place Master Class
1st Place Extreme Install
2nd Place RTA
SQL Best of Show (The Zenner)
Install Best of Show
SQ Best of Show (The Culbertson Cup)
EQUIPMENT
NAV TV GM 650 Audio Interface
Arc Audio (PS8 Pro DSPs (2), SE 4200 amplifiers (2), SE 2300 amplifier, RS 1.0 speakers, RS 4.0 mid-range speaker, RS 6.0 door speakers, Arc Series 10D2 subwoofer)
Stinger (wiring, batteries)
K40 Built in Platinum 360 radar detector system
Dynamat Extreme sound damping
Compustar (DC3, DroneMobile Security System)
Rydeen 360 Degree Camera system
---
PHOTO GALLERY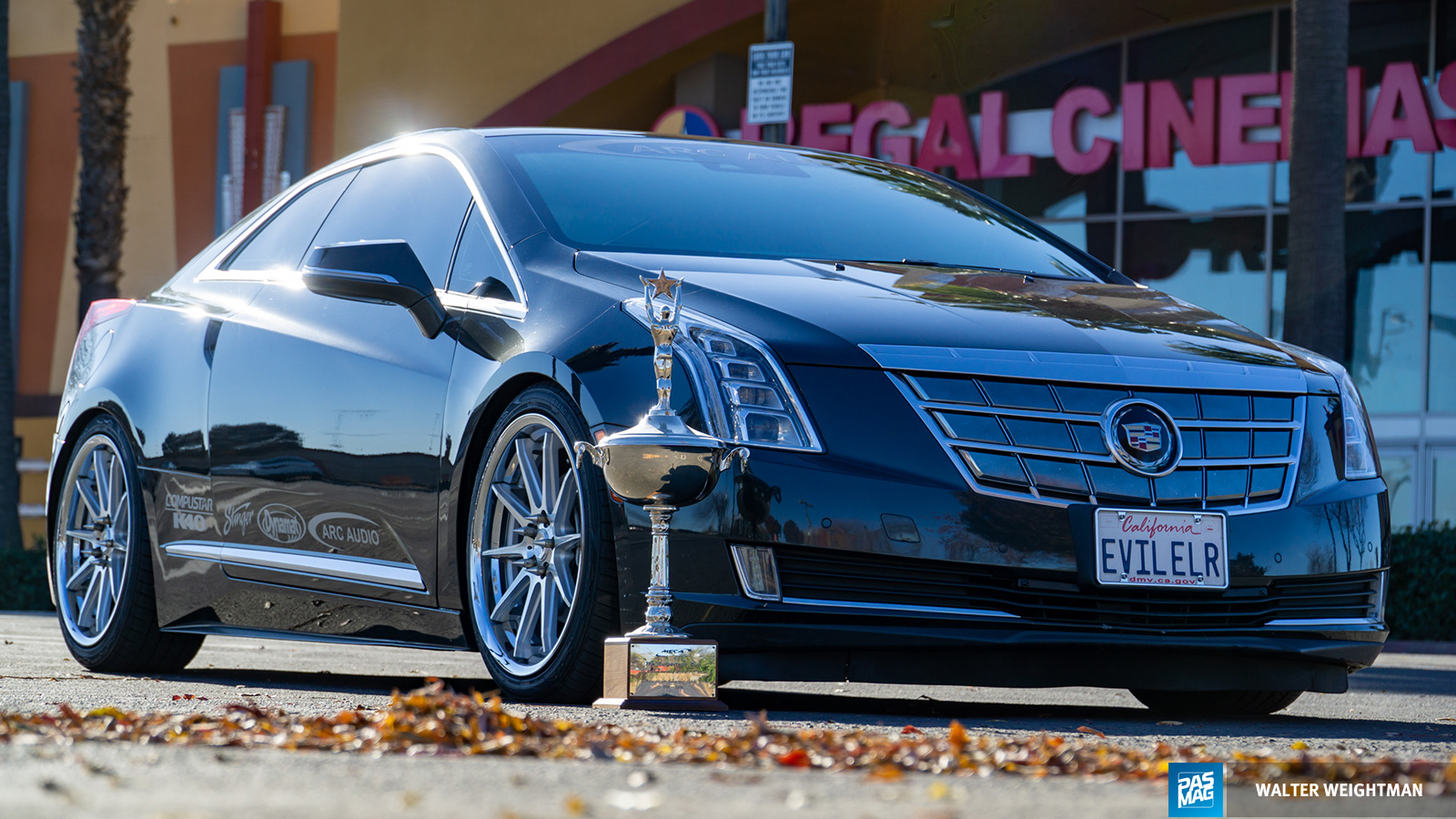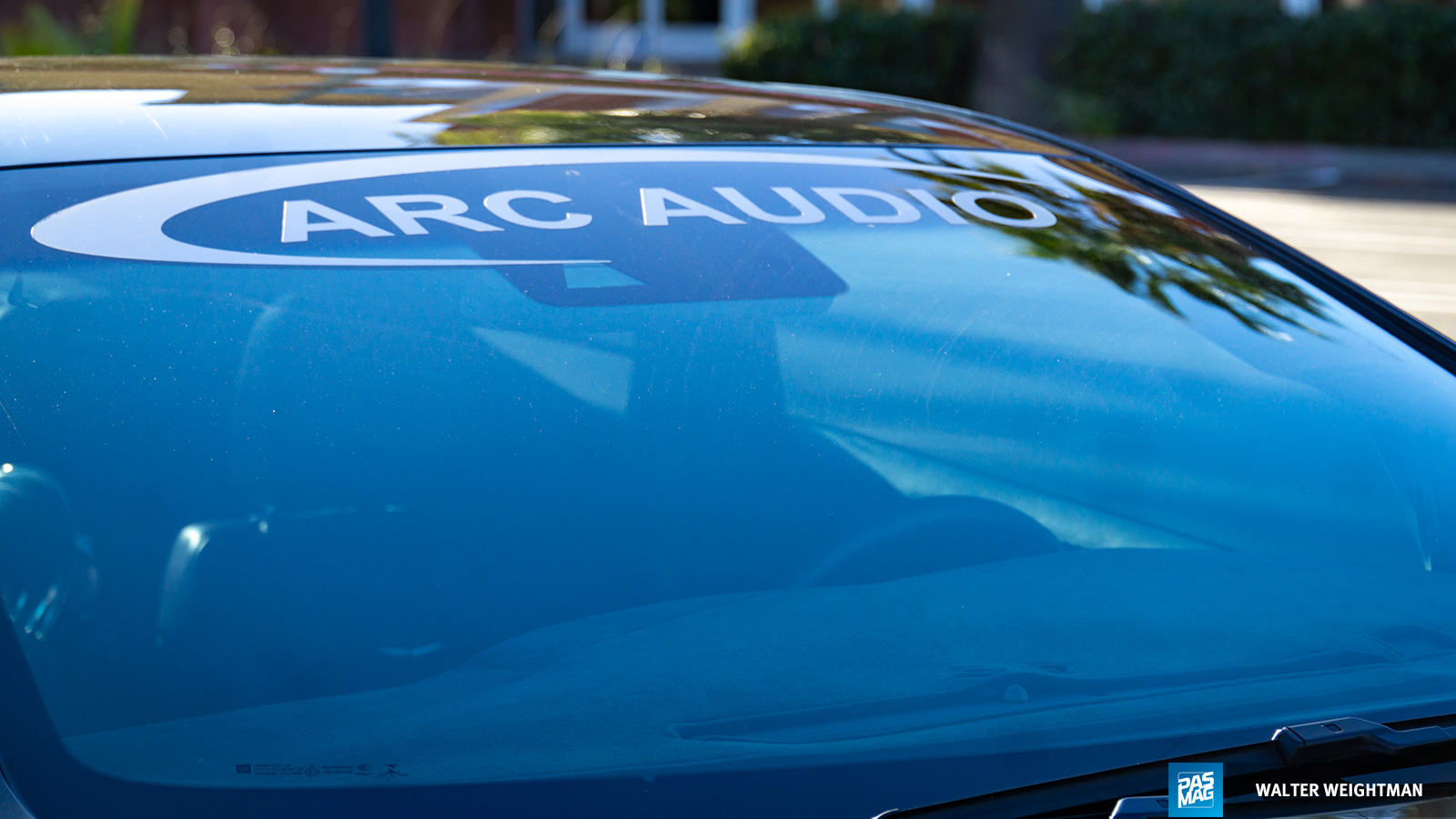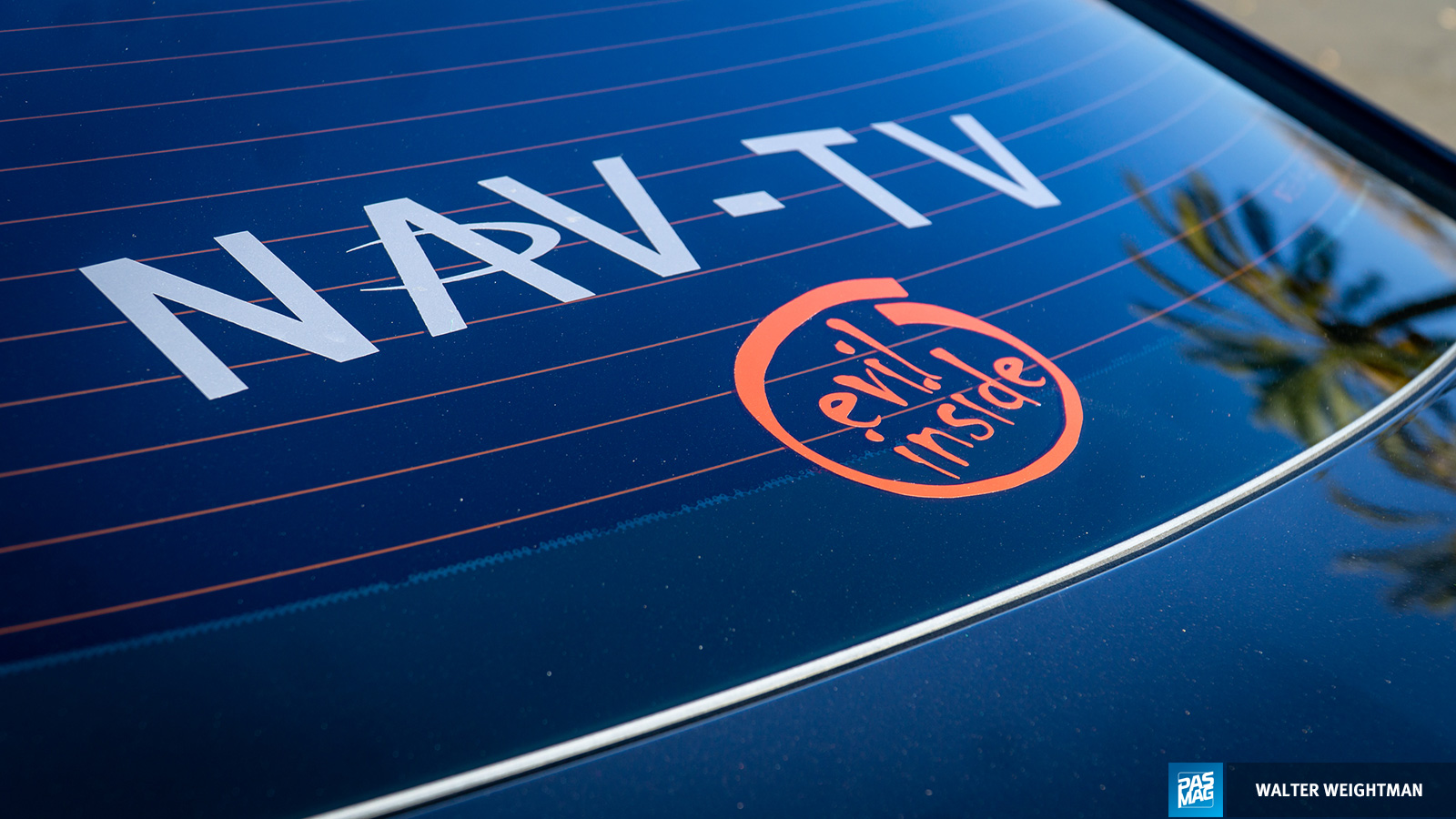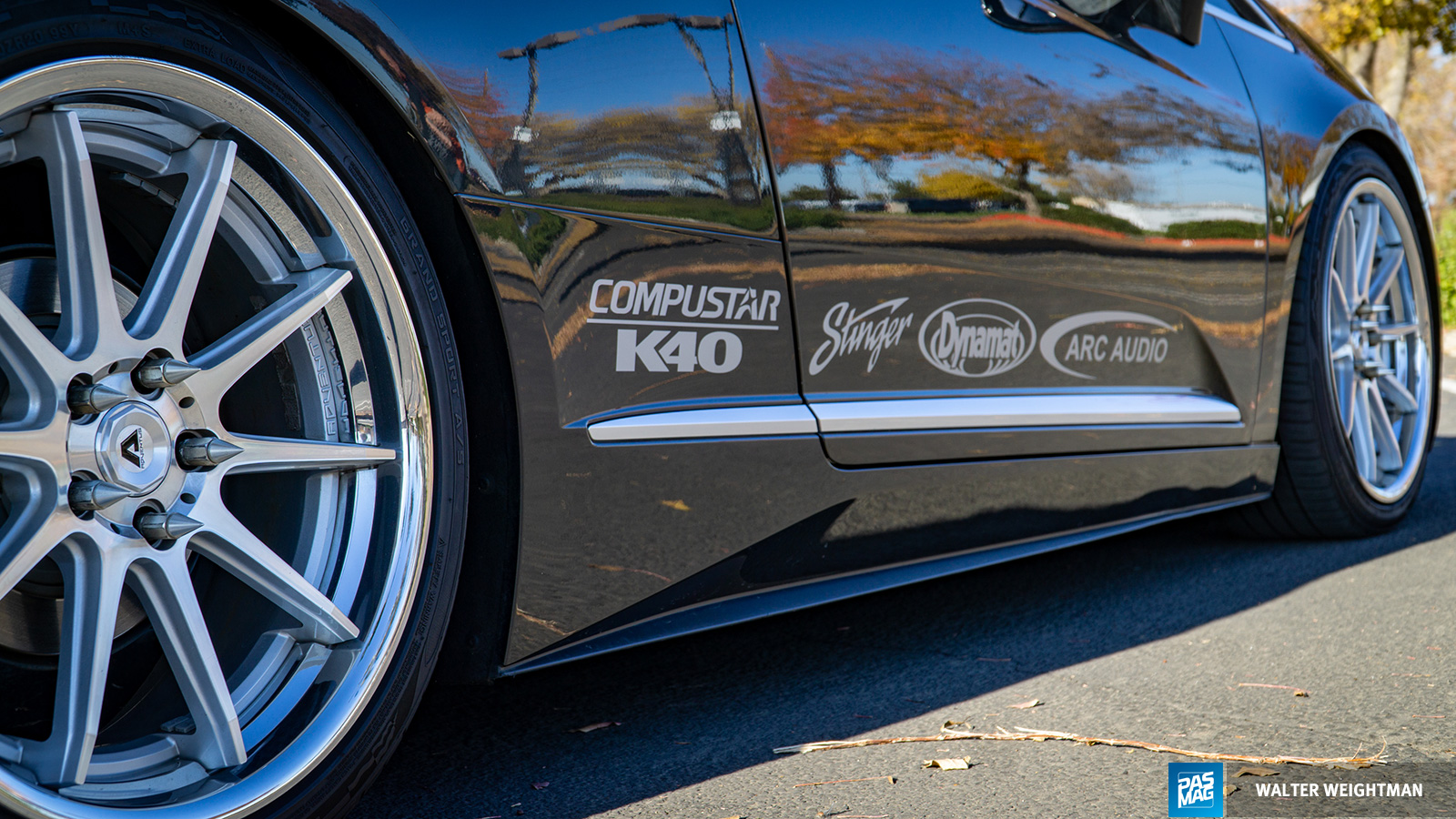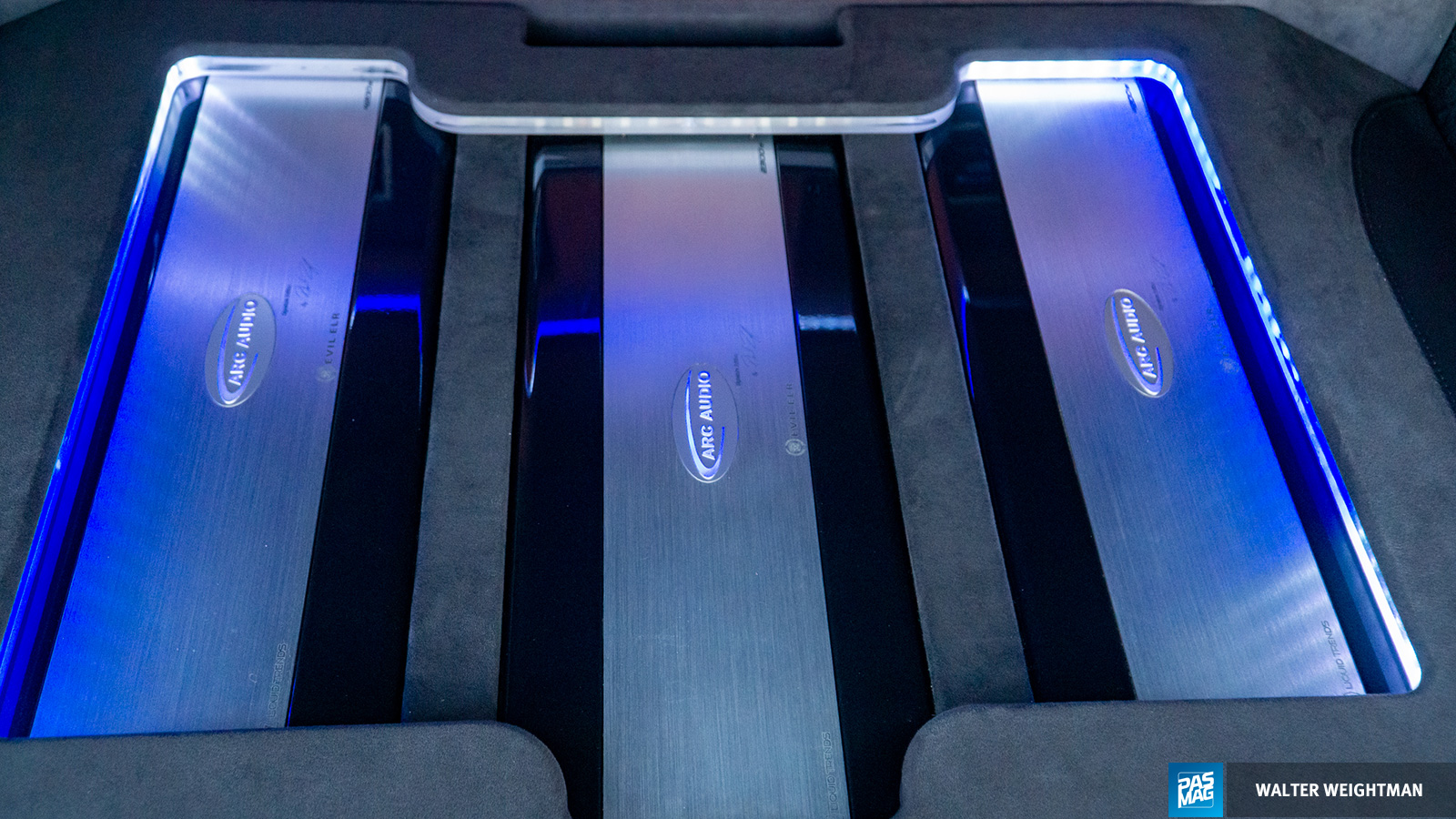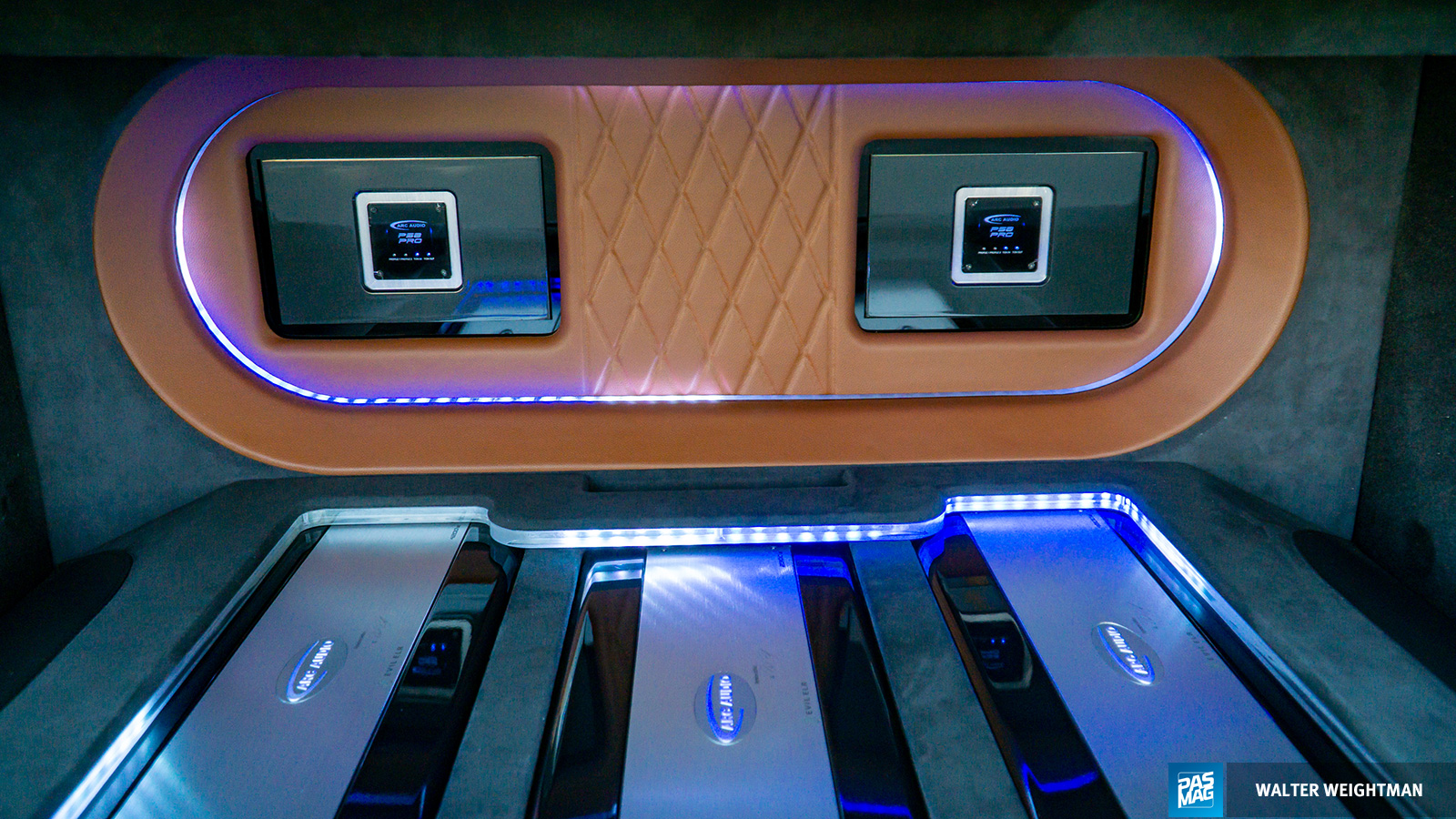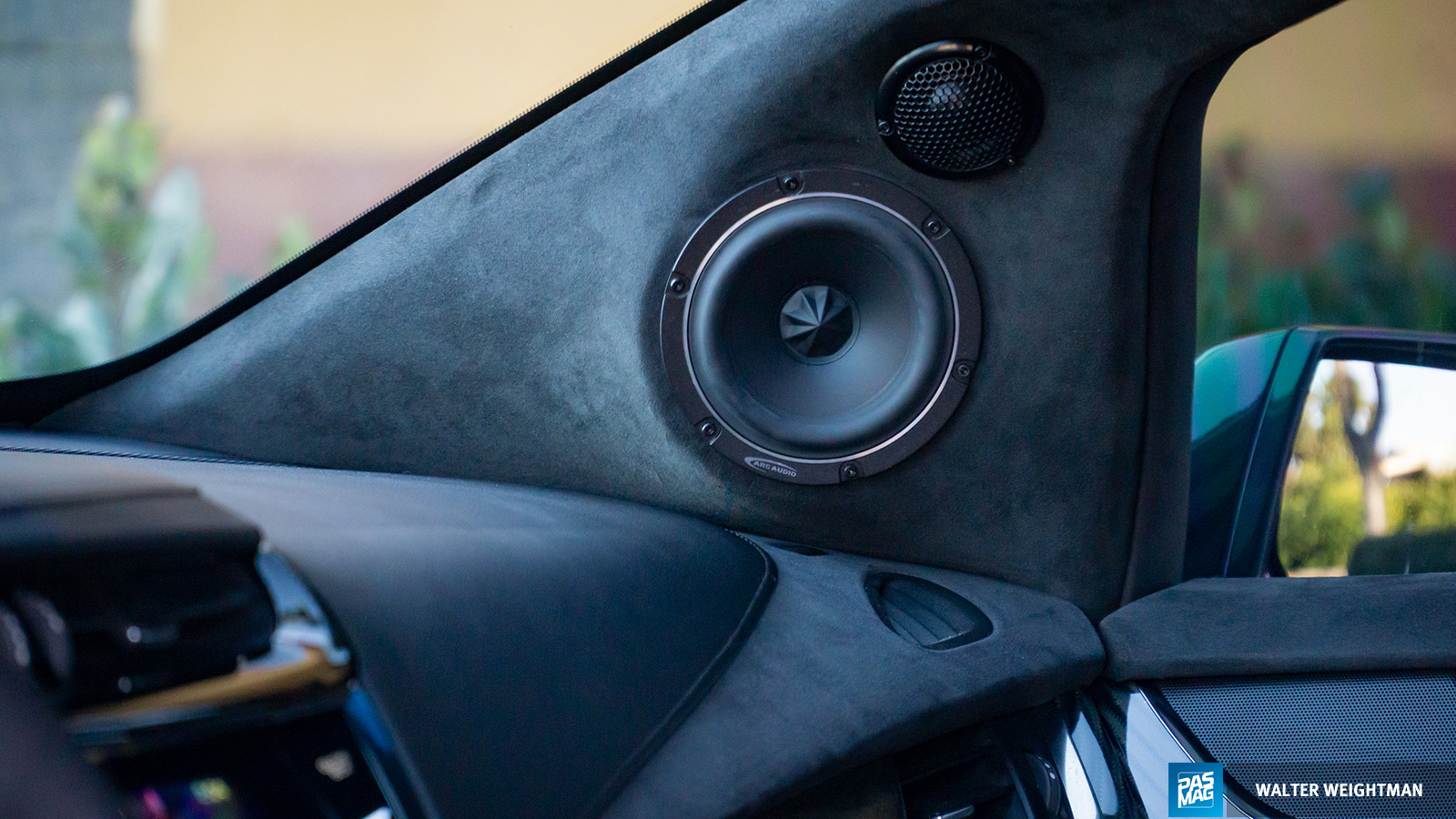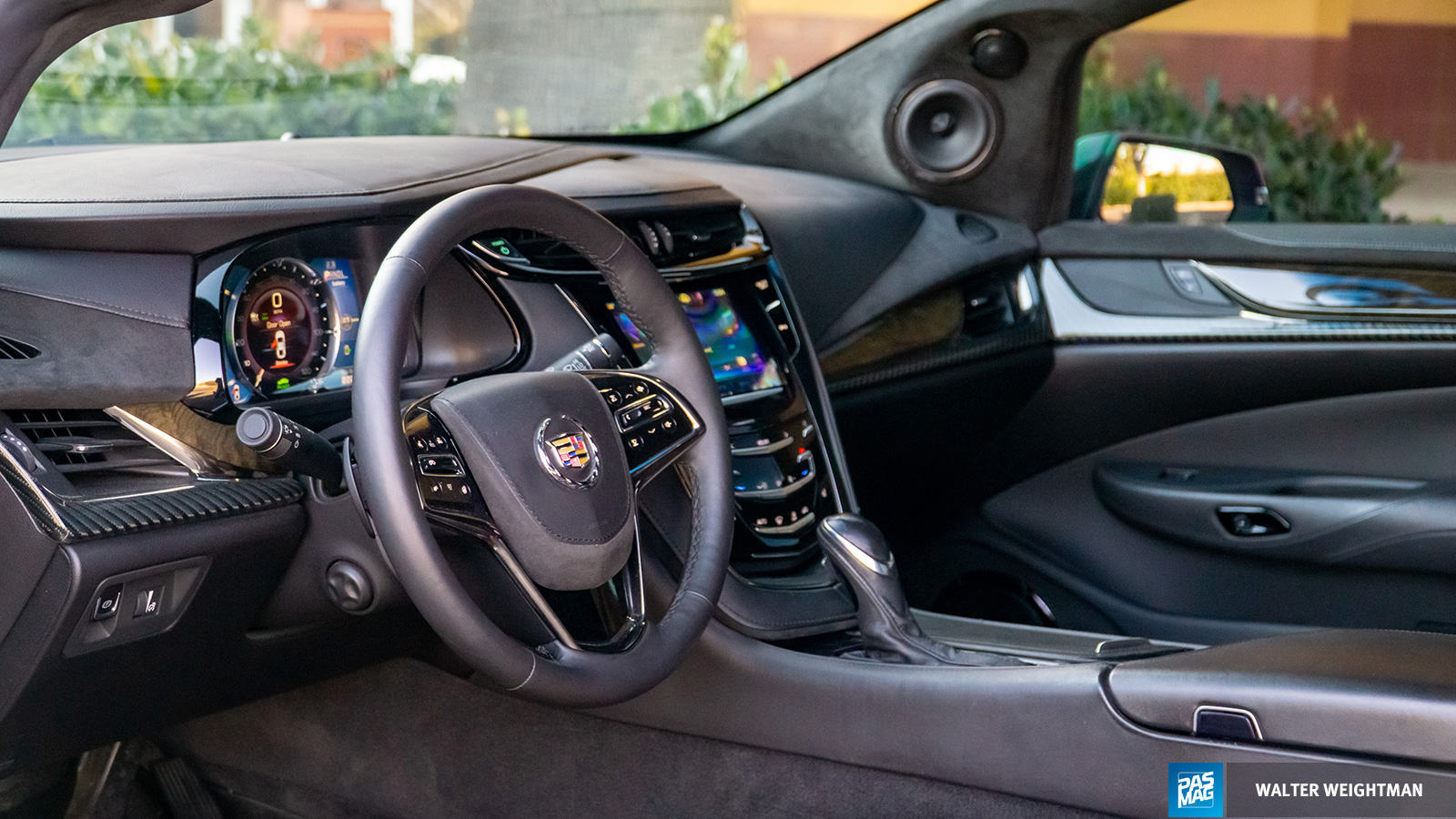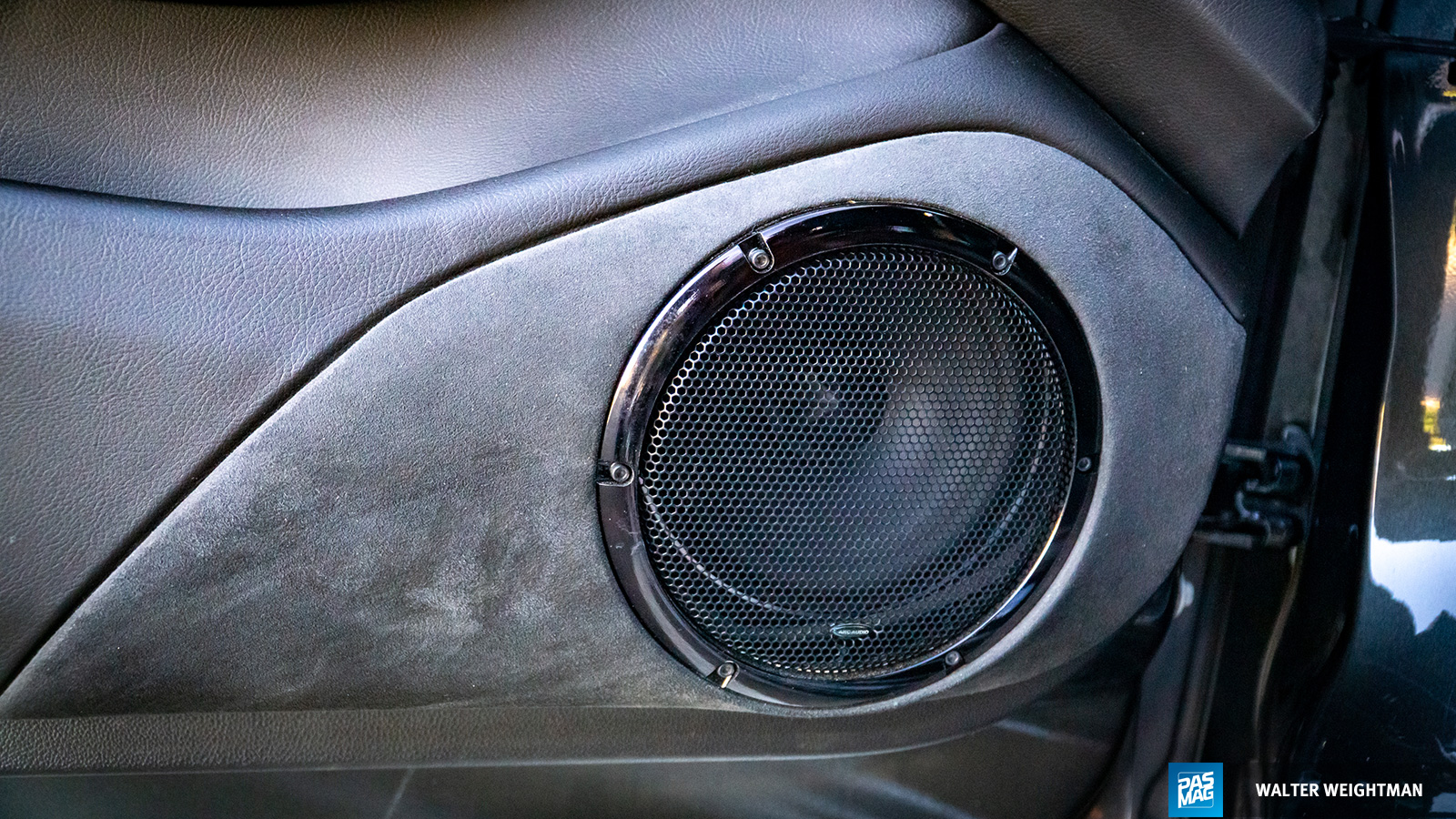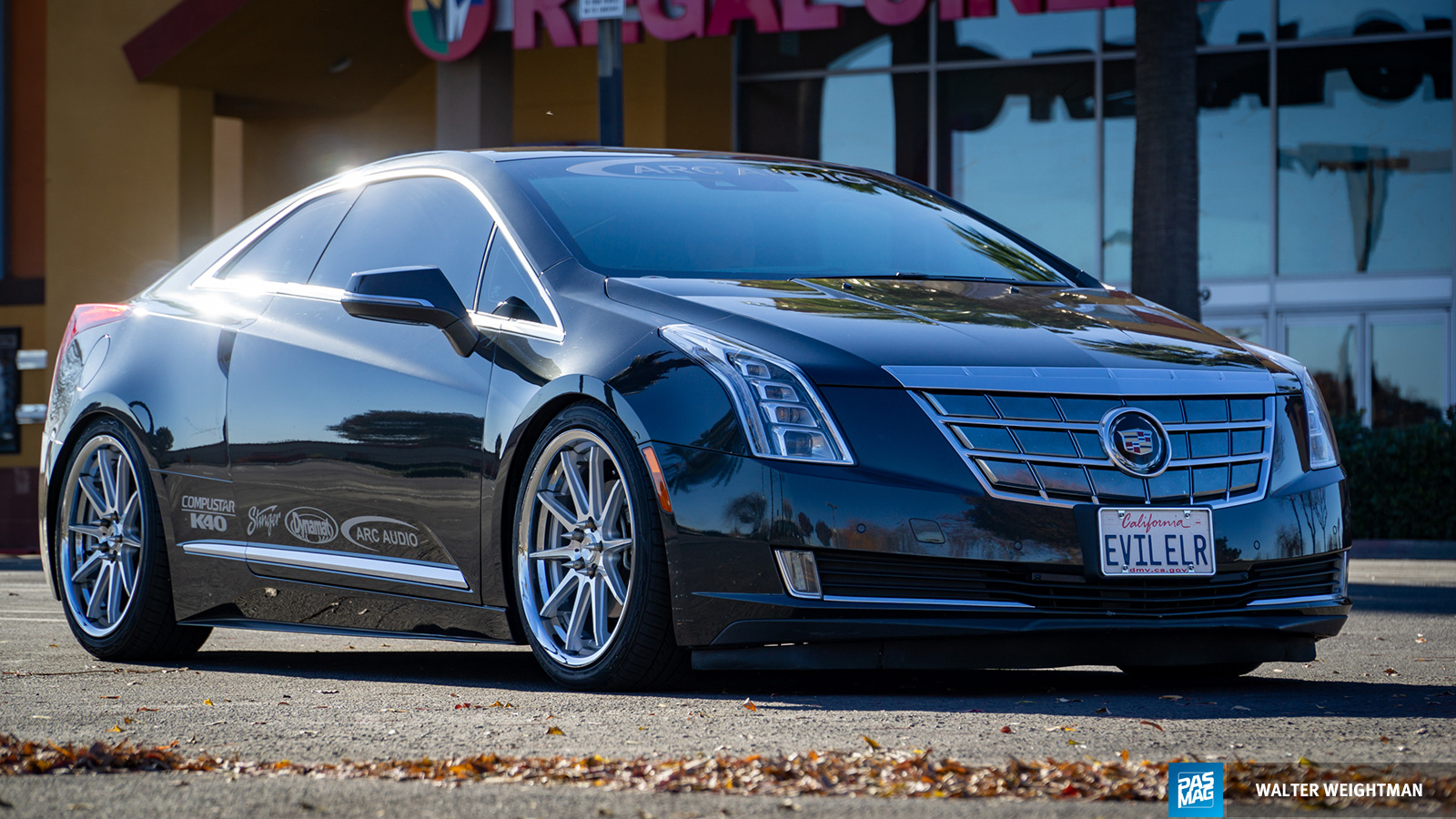 Related Articles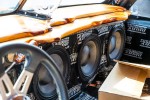 2021 Sundown Audio Show: Hickory, NC
Hickory Motor Speedway hosted the annual Sundown Audio Show for 2021 in Hickory, North Carolina. Competition formats included: dB Drag, IASCA, MECA,...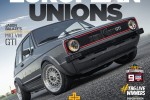 PASMAG #167 (Euro + Car Audio & Technology Upgrade Guide)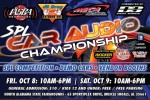 Car Audio Organizations Partner for 2021 Car Audio Championship SPL Style in Muscle Shoals, Alabama
The Car Audio Championship (SPL Style) will take place October 8th and 9th at the North Alabama State Fairgrounds in Muscle Shoals, Alabama, USA. For...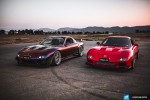 Same, Same; But Different: Andrew Ilbegi and John Ubalde's 1993 Mazda RX-7s
If you focus on doing things right, sometimes there are no wrong answers All too often, we find enthusiasts trapped in the cycle of trends. Builds...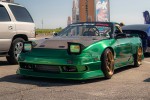 Editor's Choice Winner: Bee Davis 1994 Nissan 240SX
After getting into cars thanks to the Fast & Furious franchise, Bee Davis soon found himself working at Adrenaline Motorsports in St. Louis, and...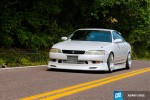 Editor's Choice Winner: Jay Ribble 1993 Toyota Mark II
There's something we can't resist about a clean JZX, especially one that gets driven like Jay Ribble's! On the outside, Ribble's Toyota Mark II is...