Photography by Drew Holmes (@zeus.creative)
---
Nick Ray has always been a big fan of Infiniti sports cars. He was building his old 2012 G37XS when he caught wind of an upcoming refreshed engine and exterior trim in the form of the Q-coupe. He followed the updates from Infiniti until the day it was released, and right away he saw the potential in the platform. As soon as he got the chance, he picked up a 2017 Q60 Red Sport.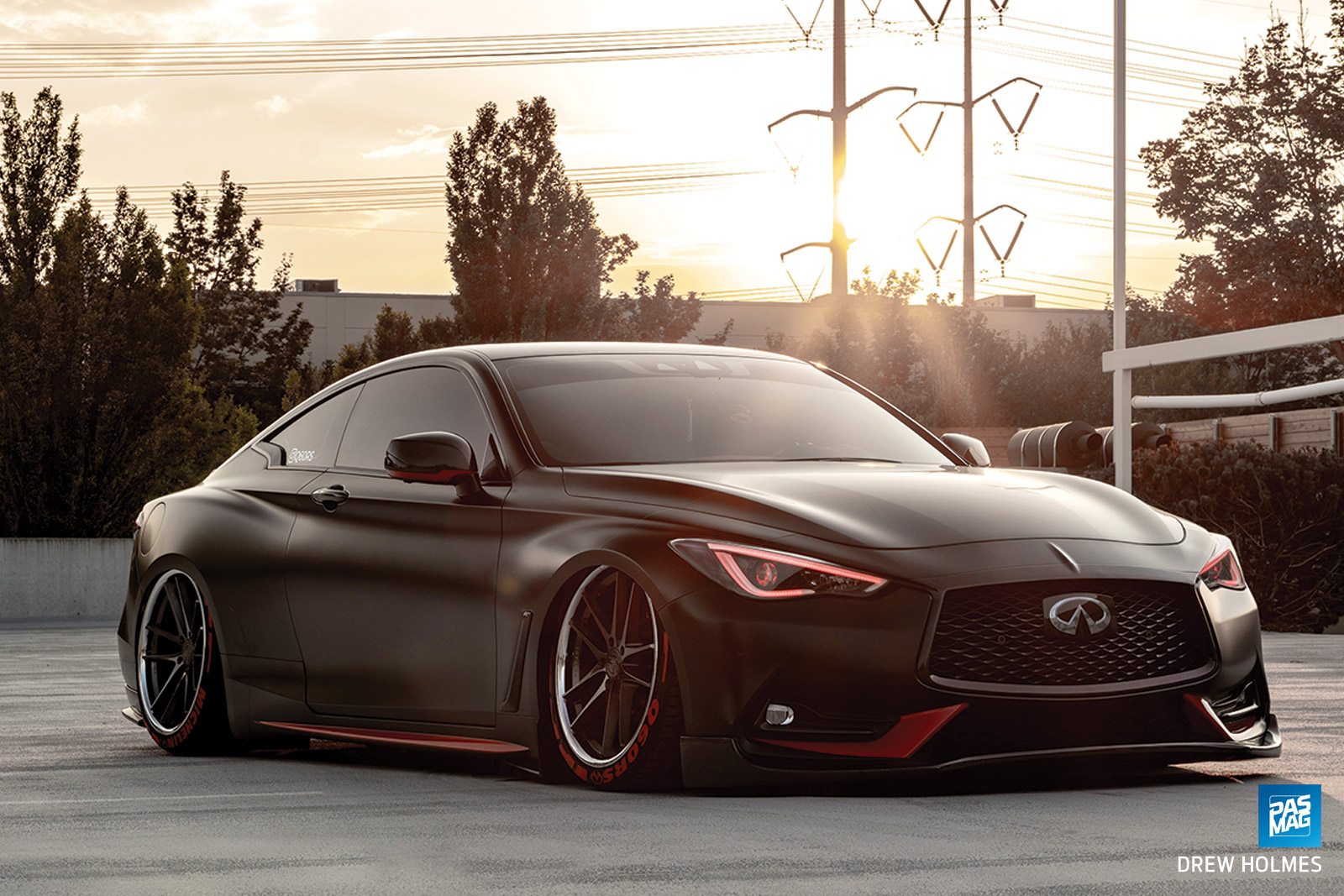 "I wanted to be the first to build an insane Q60 since I was lucky enough to get the first Red Sport in my state!" exclaims Ray. "Then I met all of the other top Q60 owners around the world and found out they are all great people. Nowadays we all push each other to work harder and create some truly unique builds!"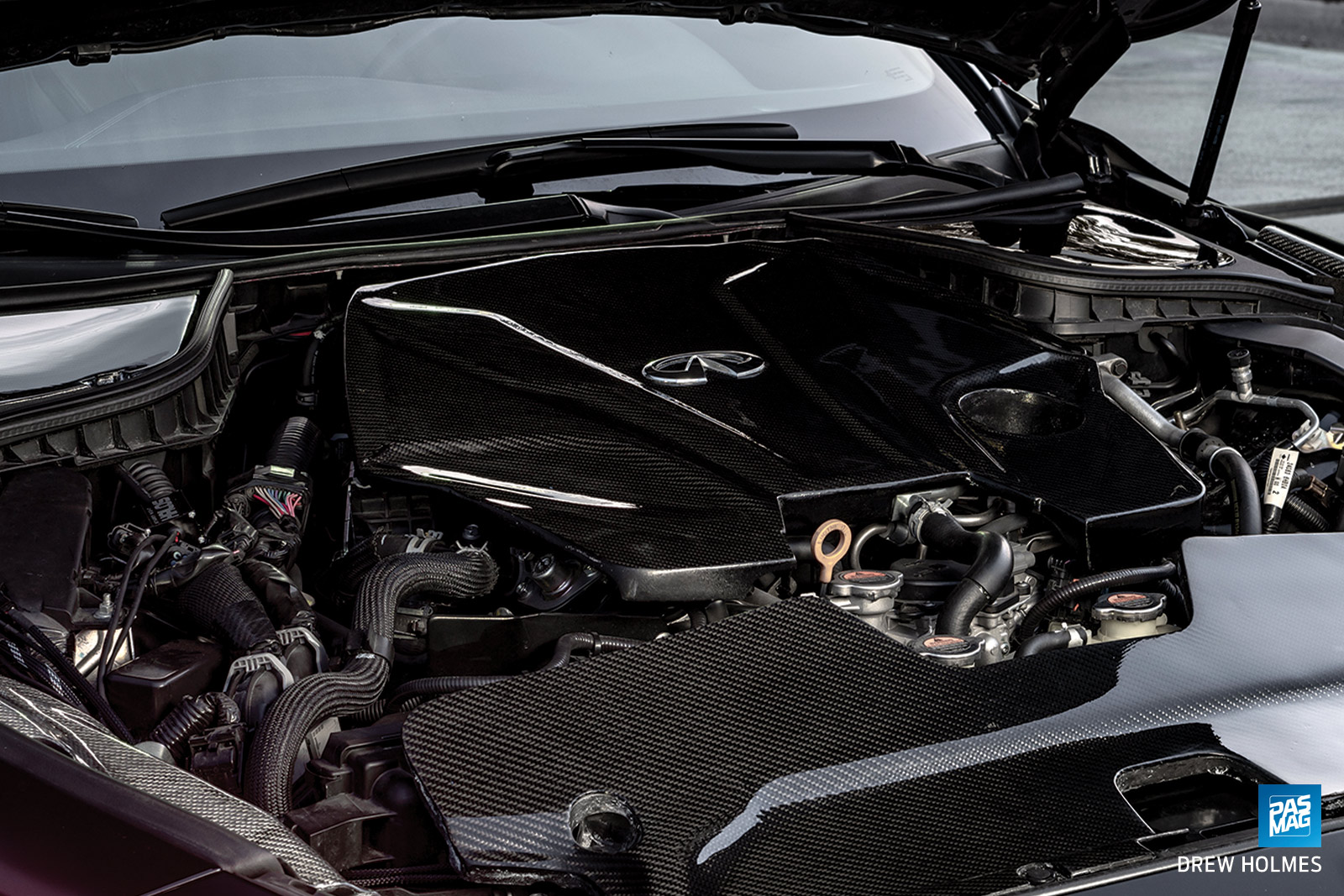 Emmtuning was a key player in the initial stages of Ray's build. Looking to start a line of carbon fiber parts for the platform, they approached him with a sponsorship offer. This led to a wide variety of carbon fiber add-ons and accents all over the car. Another early sponsor to approach him was Vertini wheels, who hooked him up with a brushed titanium set of RF1.5 wheels to set the look just right.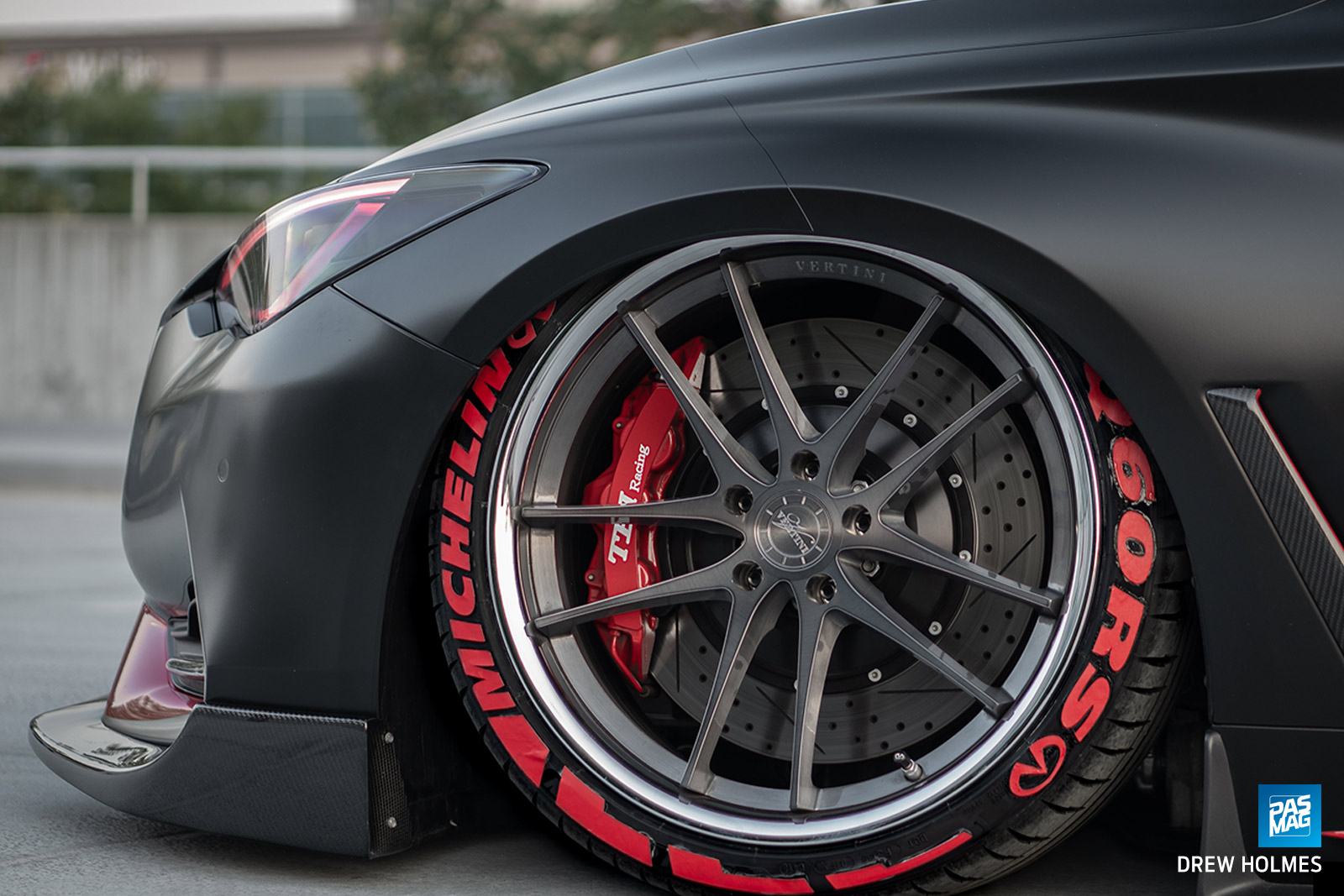 "This build has always been aimed at being unique," Ray tells us. "Nearly all of the parts are either the first made by the companies being premiered on this vehicle, or one-off creations made custom for my build specifically."
In closing, Ray extends a thank-you to his sponsors, supporters, followers, and of course, his friends and competition. He says everyone that helps drive him and inspire his vision daily is the reason he is able to push the boundaries of his platform.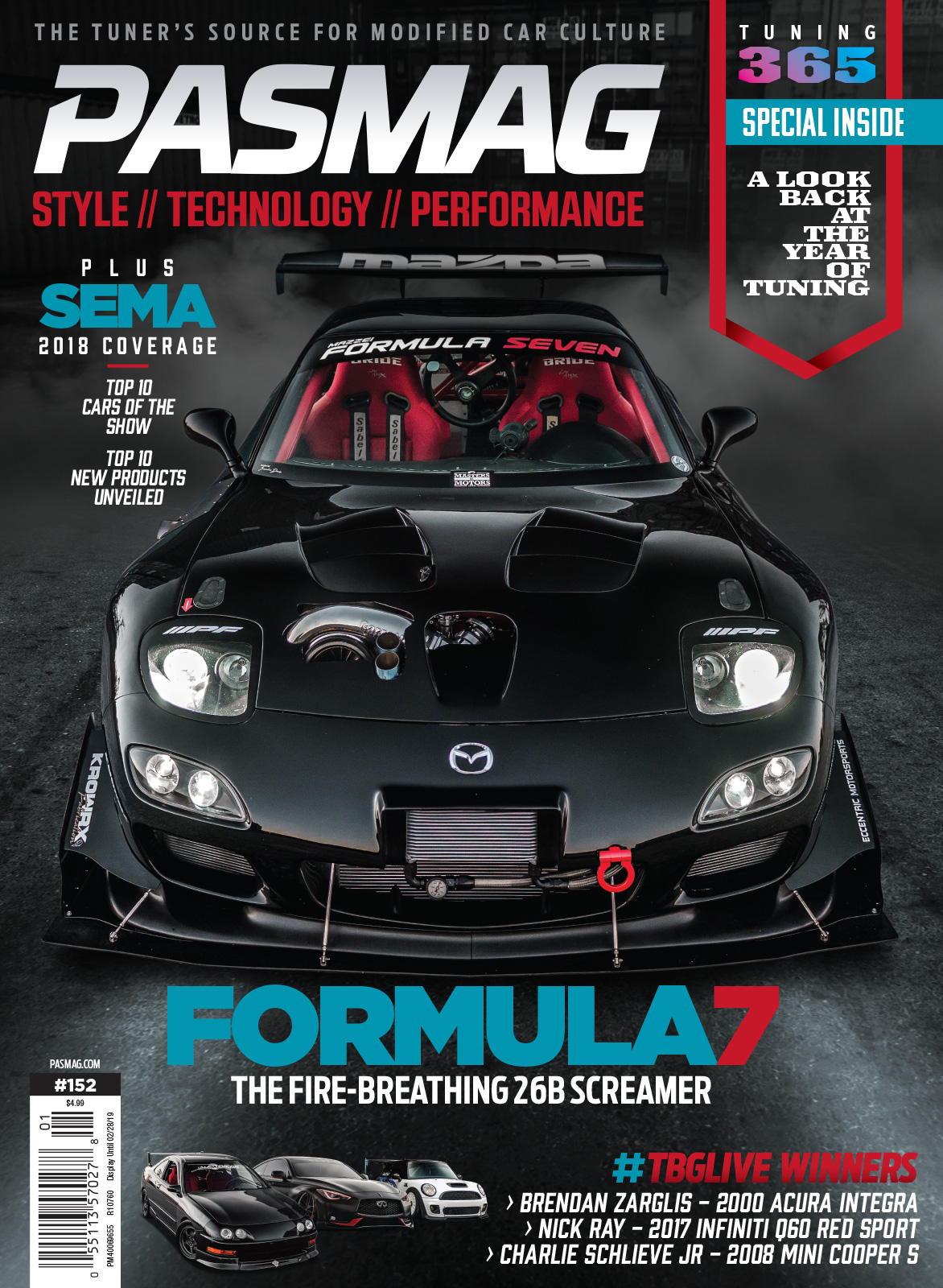 Nick Ray won the PASMAG Tuner Battlegrounds award category competition at Stance-Con in Sandy, UT and received a print feature in PASMAG. #152. Click HERE to order.