Photography by Tyler Cates Photography
---
Often times as enthusiasts our tastes can change into something we never expected, and something similar happened to Greg Bauchat.
Originally into building muscle cars, he eventually found himself wanting to do something unique. When he saw the Veloster for the first time, he knew it was the right platform for him, and immediately wanted to be involved with it.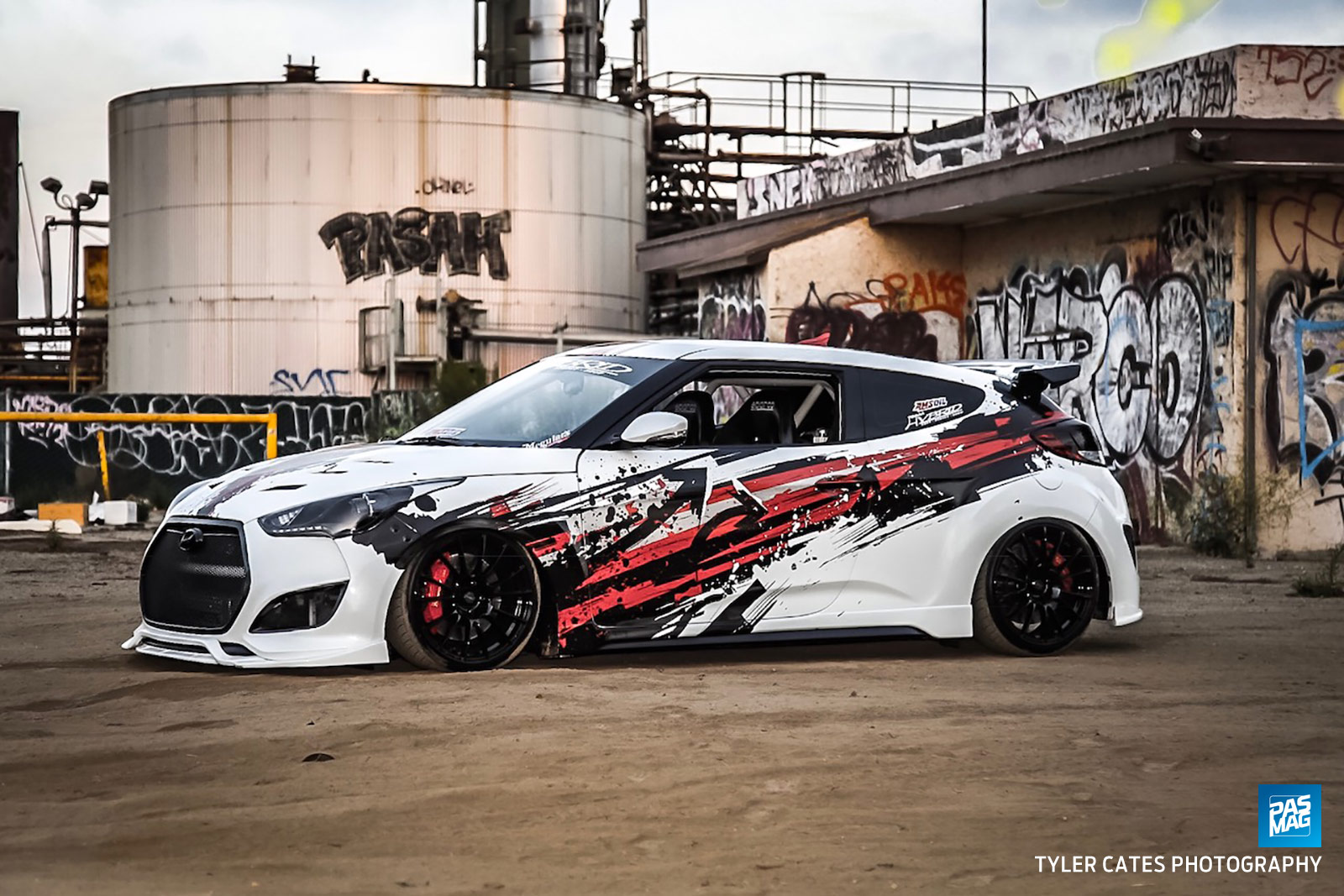 Inspired by Fox Marketing's Hyundai Veloster at the 2013 SEMA show, Bauchat's original intentions were to build the car for shows, and while that is still a priority, he says the car is also track ready on any day of the week, with an emphasis on style and comfort.
It's the strive to achieve a balance that led him to go for a carefully-crafted air suspension system comprised of AirForce Suspension, VIAIR, and Air Lift Performance components.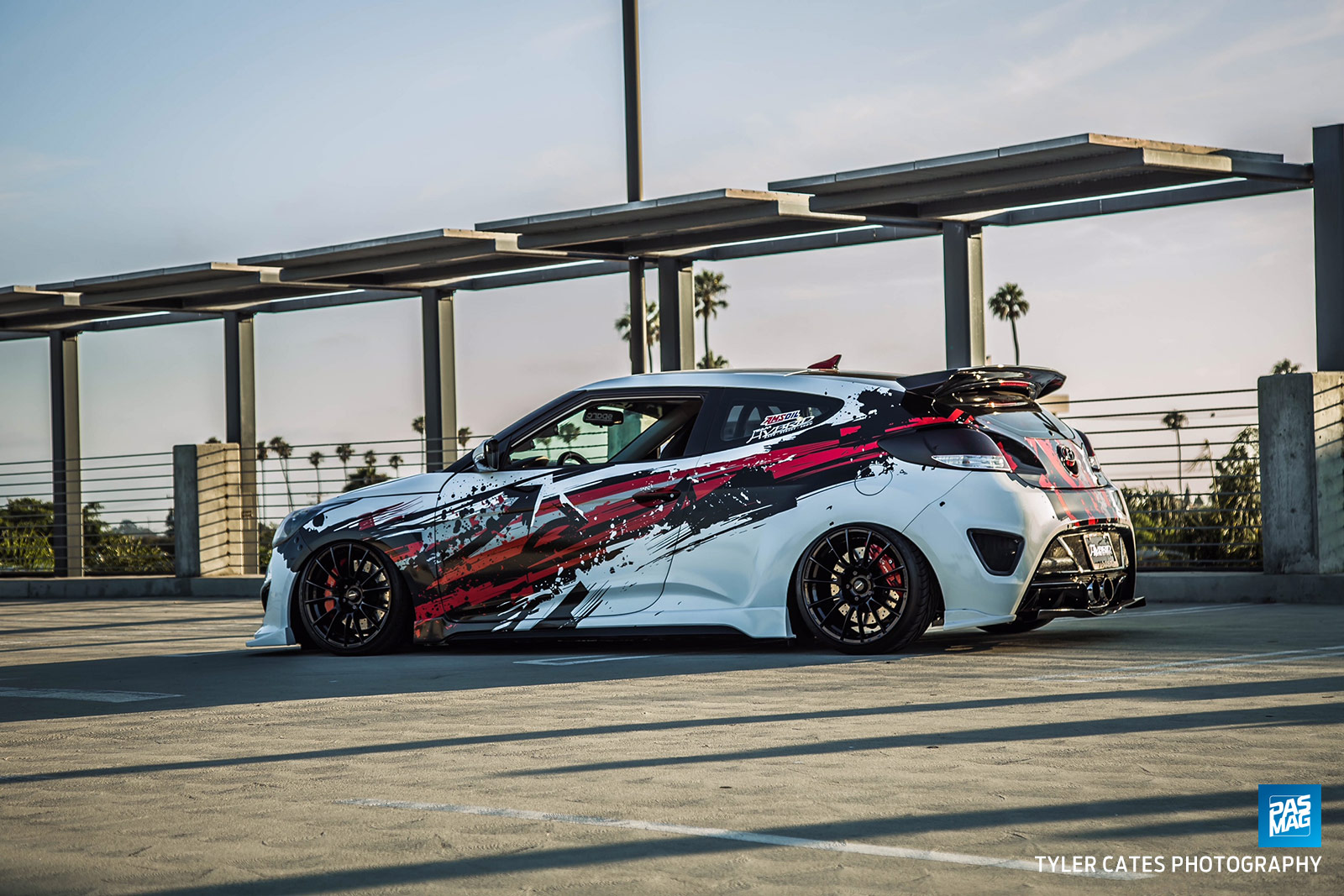 The theme of balance continues in the car's aesthetics. While the outside is wild with an aggressive custom wrap and body modifications that let you know that this build is more than all show, the interior is clean and subtle, with beautifully paint-matched trim pieces and roll cage.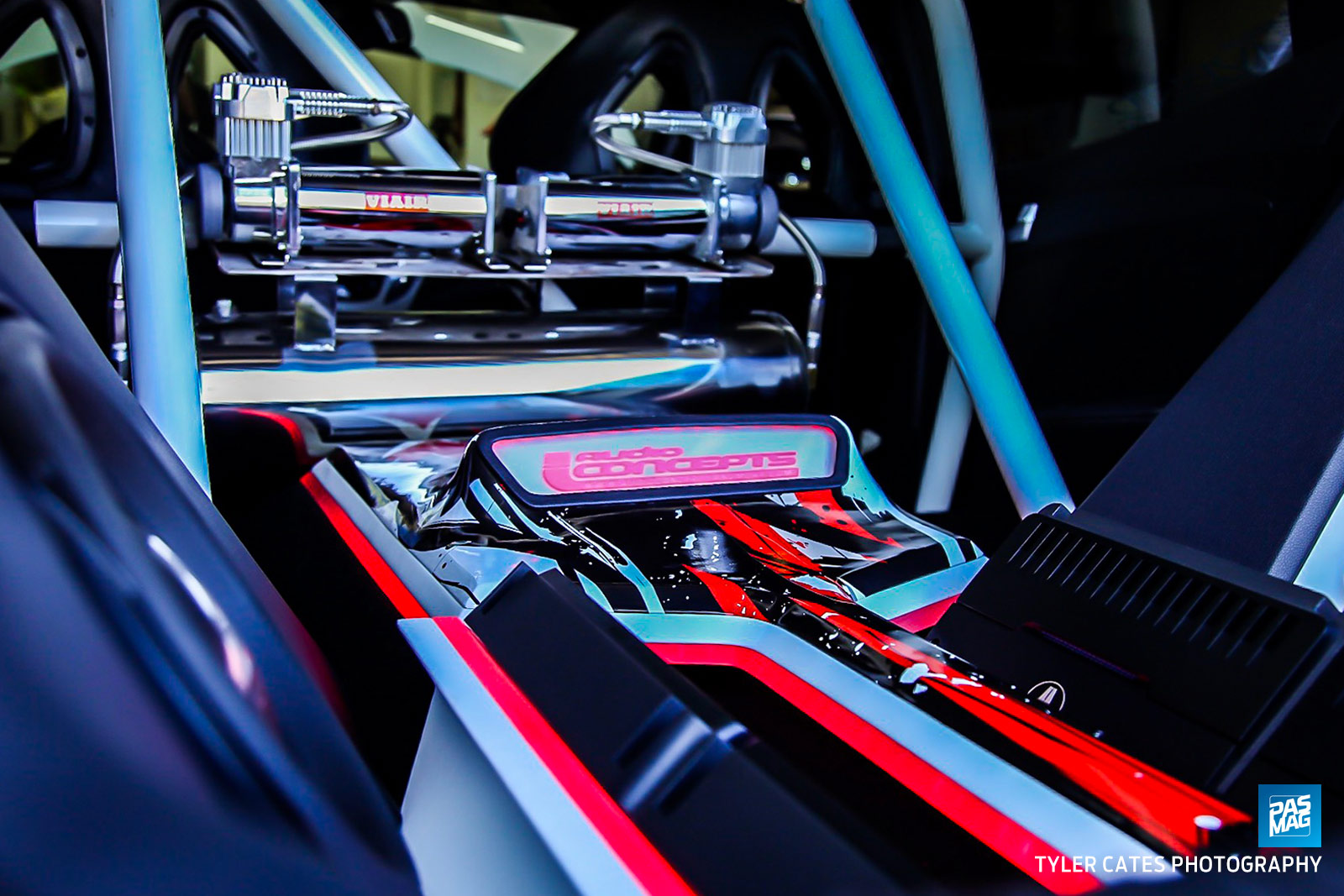 "I have experienced many ups and downs with this build; learning what looks right and what doesn't," he tells us. "I have found that if you have a vision you can not only put it onto paper but you can make it a reality."