Photography by JC Films, Christopher Calimlim, Taylor Vollrath
---
Hawaii's All-Carbon JZA80
Last year, Chris Calimlim stunned show-goers with his red Ridox-kitted Mk IV Supra at Hot Import Nights Hawaii – so much so that he earned himself the win in Tuner Battlegrounds competition, plus a page to himself in an issue of PAS. Deciding that he'd like to end the year with a bang, Calimlim aimed to get his Supra's red paint refreshed for SPOCOM Hawaii 2016.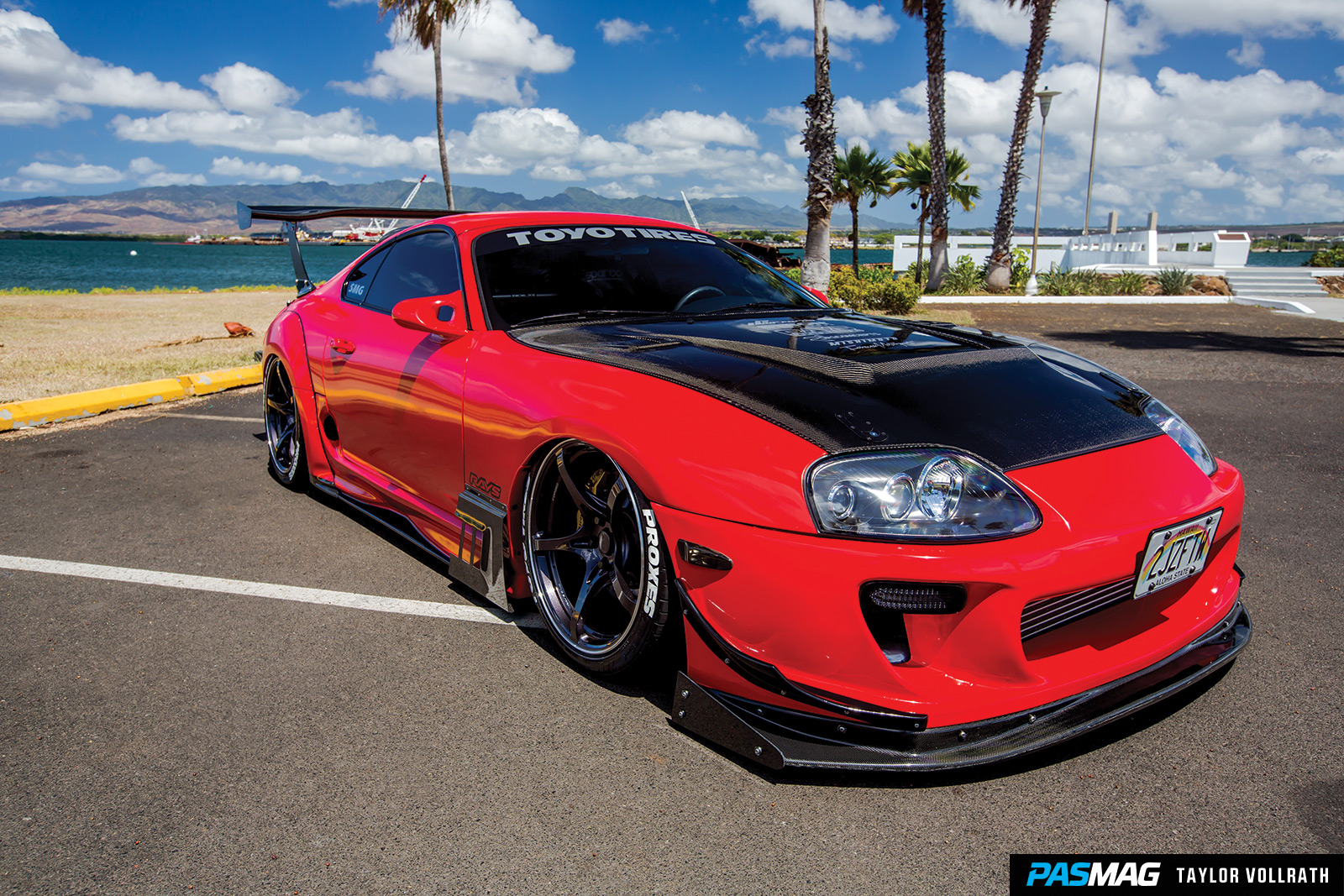 "After inquiring at a few shops, I was in shock at how much they were going to charge just to re-spray the car red, and this wasn't even including to paint the engine bay," Calimlim recalls.
This is when Calimlim's mind started to move towards a different covering for his car, and so he reached out to his fantastic build partners to see if they would be down with doing something big – a Supra covered in carbon fiber. It turns out they were stoked as you reading the words "Supra covered in carbon fiber."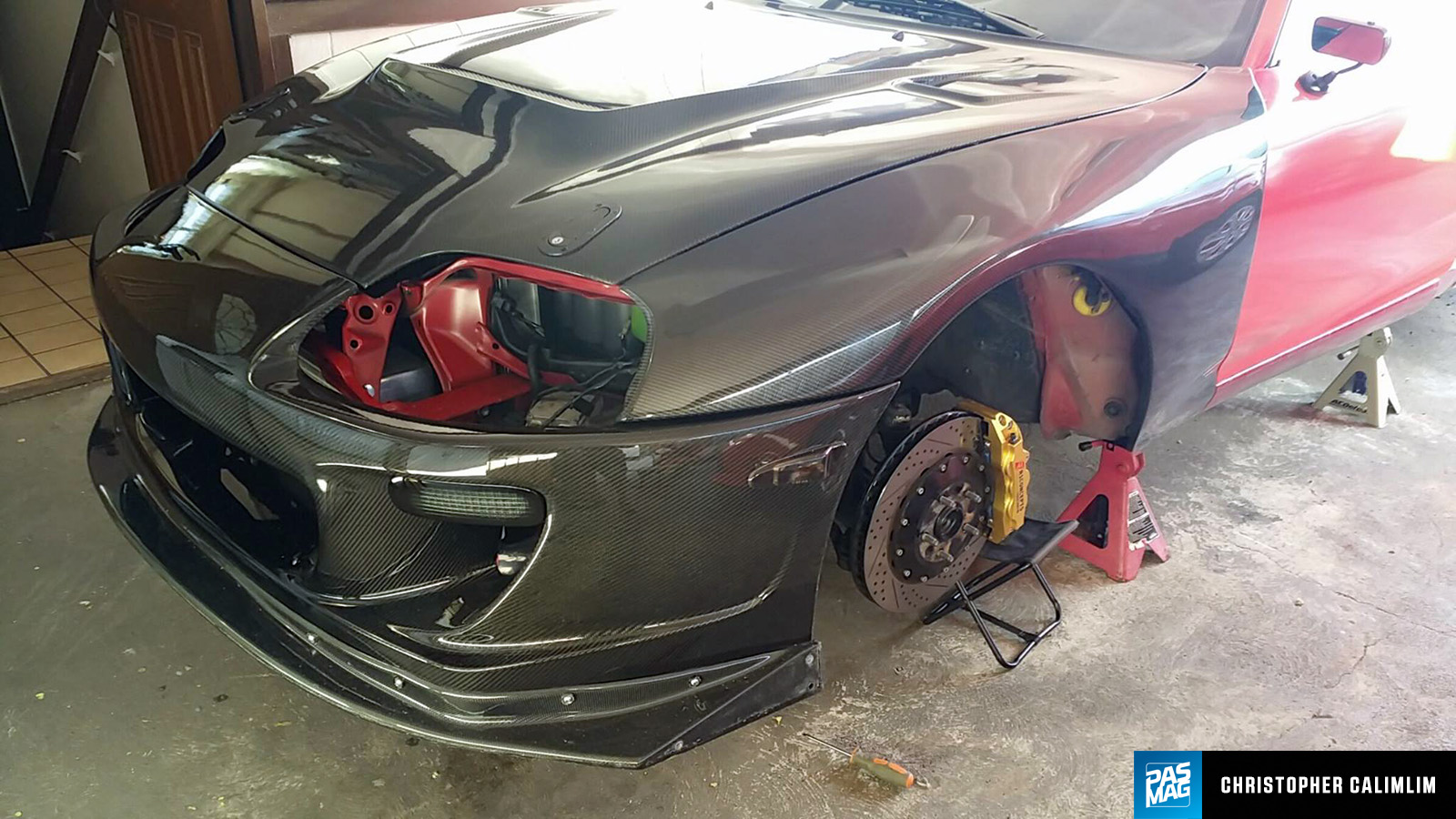 As one of the first names you think of when you ponder carbon fiber, naturally Calimlim went to Seibon Carbon first to see what they offered for his JZA80. Seibon turned around with wide front fenders, a trunk, and even doors – the total of all being surprisingly cheaper than respraying the car.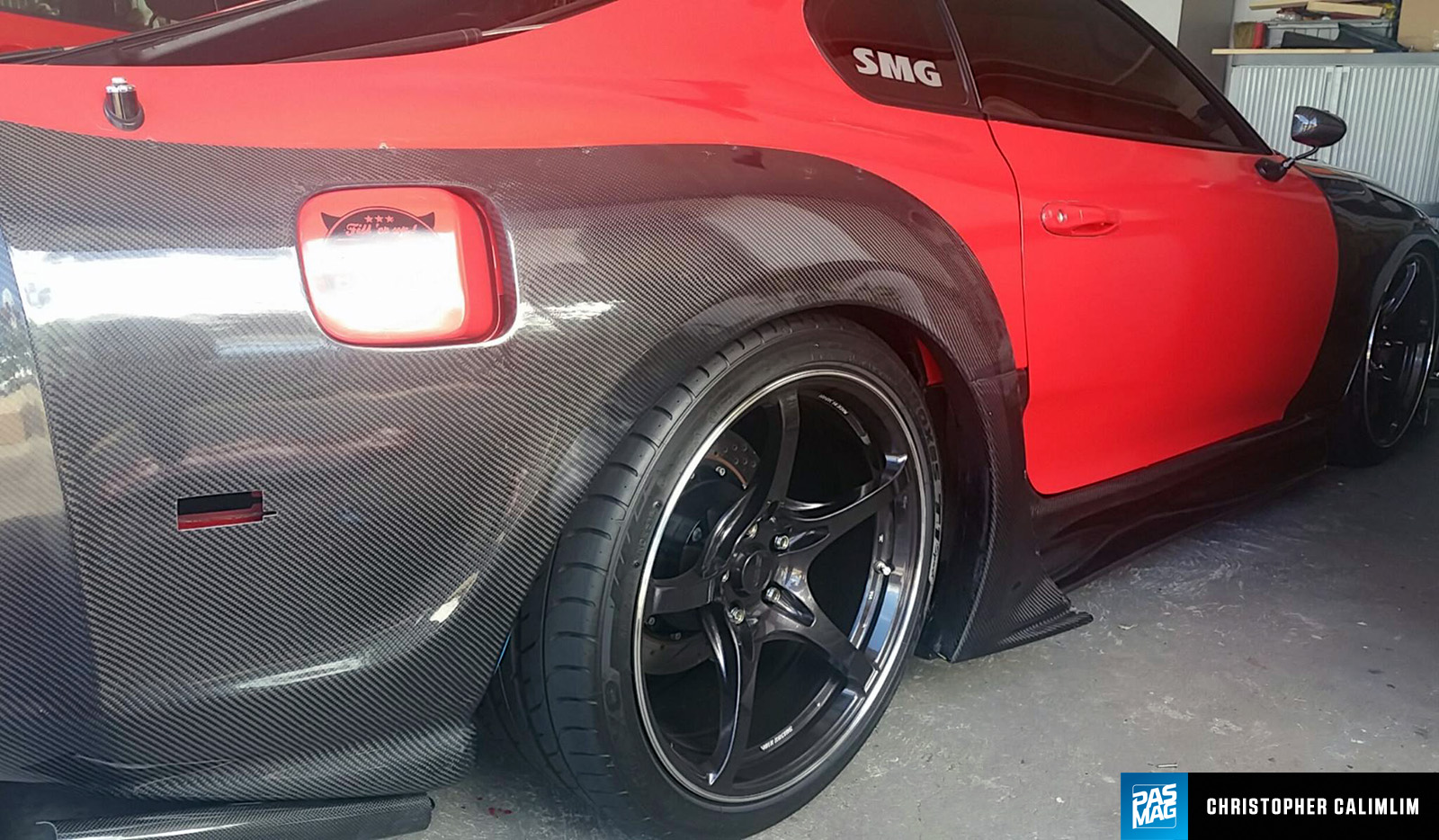 One of the largest draws of Calimlim's car, aside from being a Supra, is his exclusive Ridox kit, which is carbon fiber accented. With under 100 percent being not good enough, the hunt was on to find a way to make the kit all CF. Luckily, Calimlim has an awesome hookup with the guys at Shine Auto Project, who were willing to replicate the Ridox kit in carbon weaves. The result is a kit that is a one of one carbon set of body pieces that replicates the Ridox kit and perfectly ties in the new theme.
"Complete with canards, front splitter, side skirts, and rear over-fenders, the car started to come together and, from here on, the madness continued - probably from smelling too much resin," Calimlim laughs.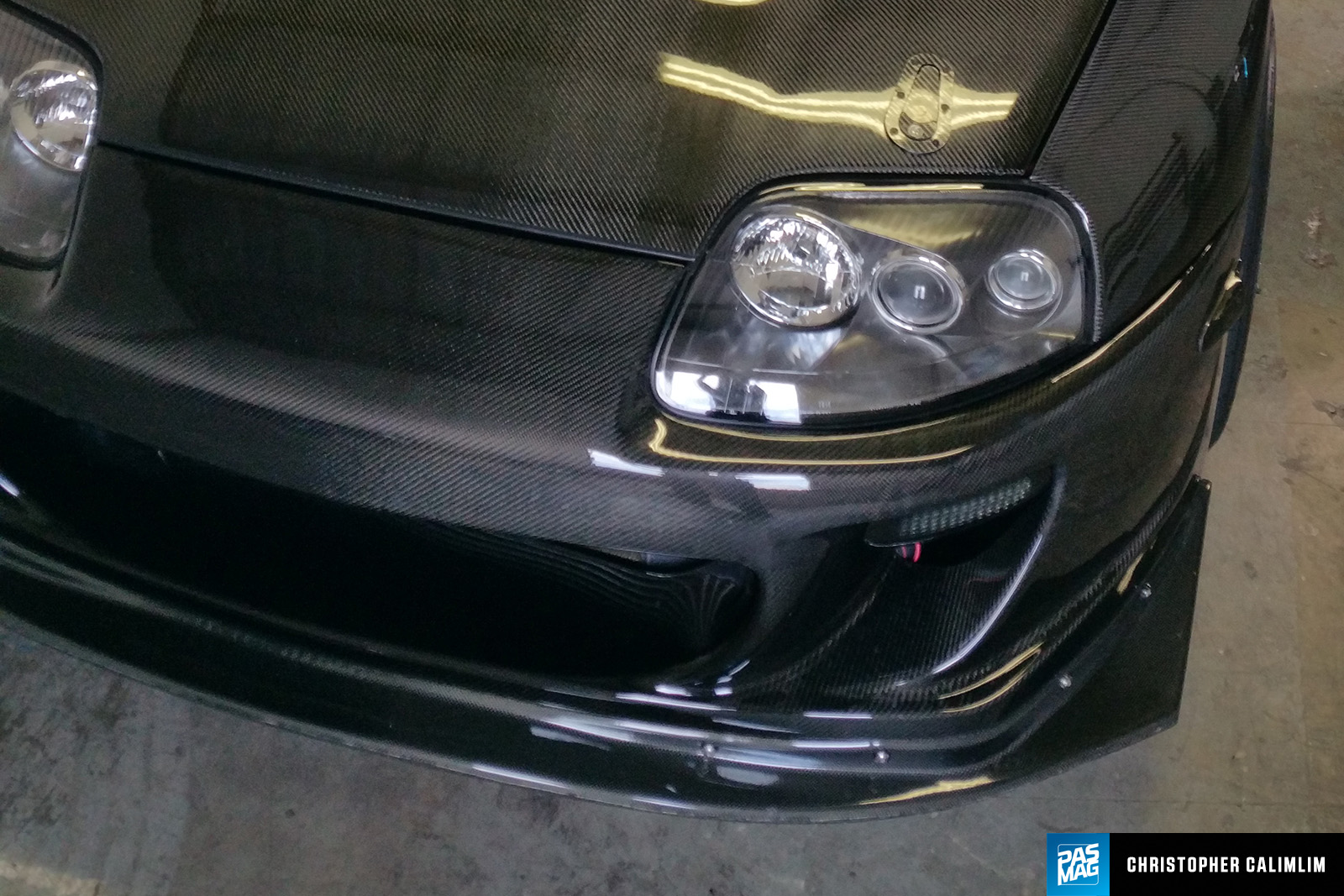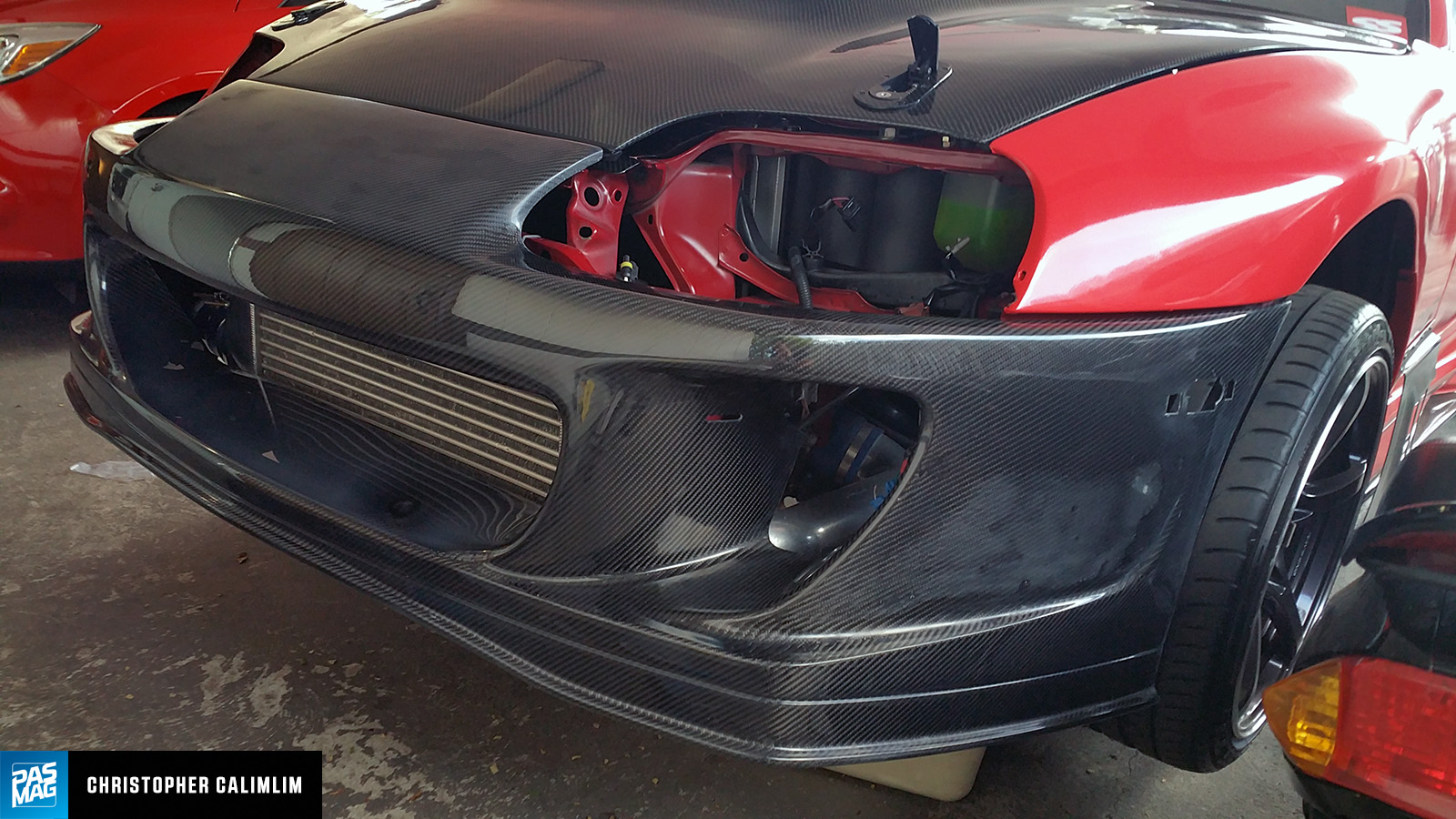 To complete the look, Calimlim was able to get his hands on a rare carbon fiber cowl from SupraStore.com, ditched his Ganador side mirrors for the carbon GT3 varierty from APR, and even got in contact with LWS, across the pond in the UK, for their carbon fiber targa top, which replaces the factory aluminum one.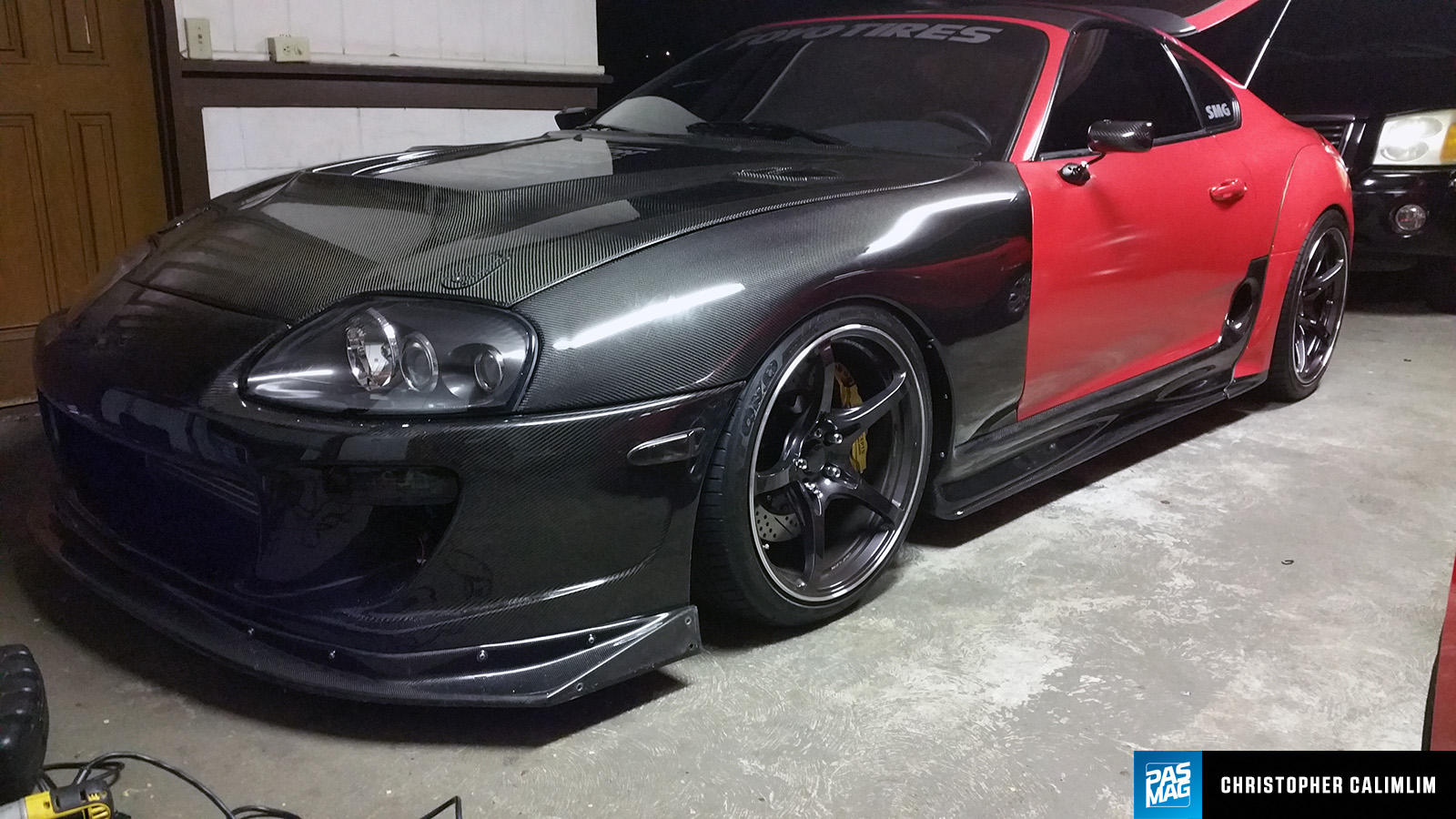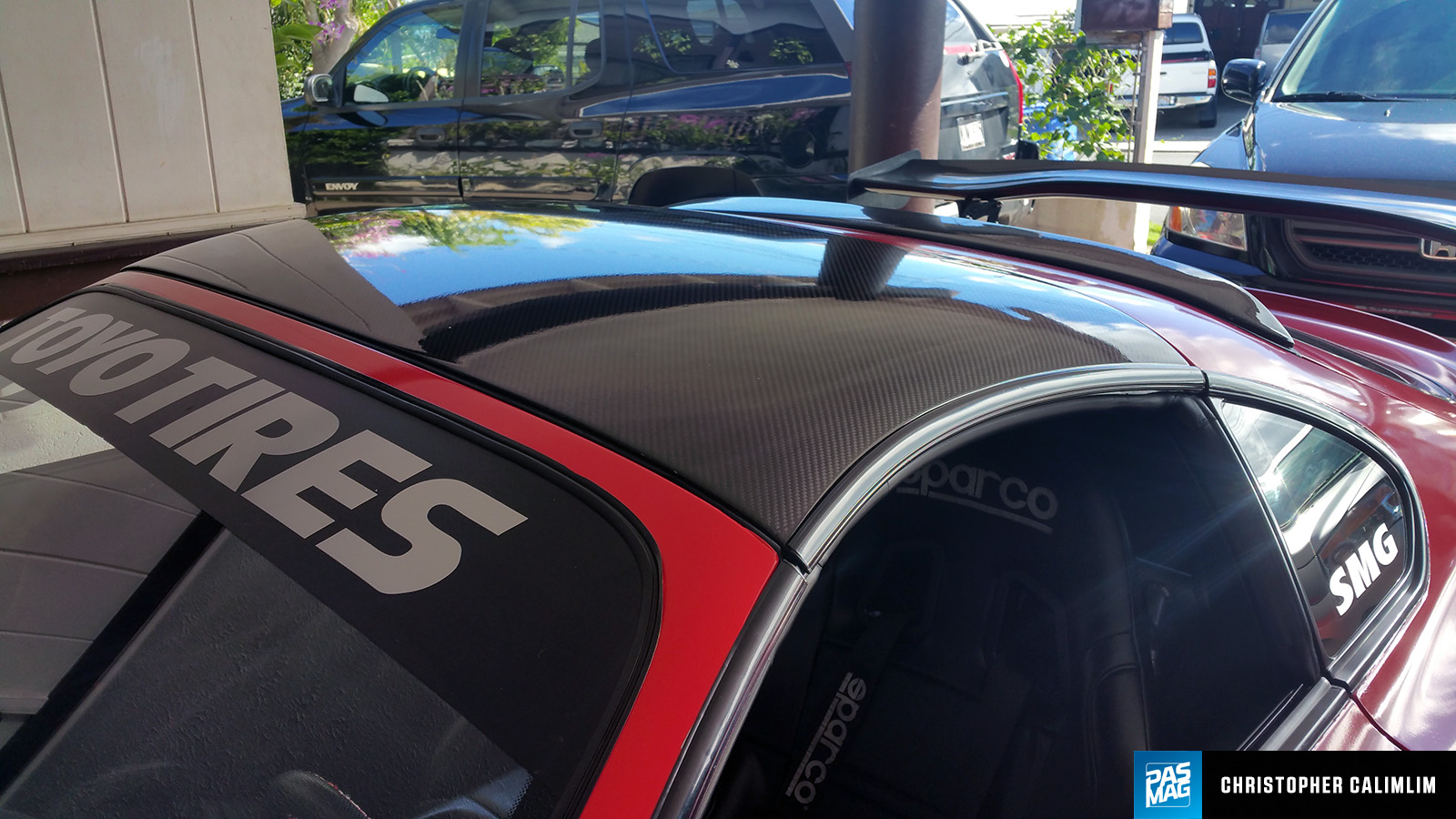 "Surprisingly enough, most of the pieces just bolted on, and believe me, I know because I did the installation myself," Calimlim says. "The only thing that I did have to customize was the fitment of the front and rear fenders." The Supra is on an air suspension system, so the fenders had to be cut and sanded over "countless hours" to ensure the Mk IV could air out and stunt over its Volk TE37s or Rays G90s (depending on the show).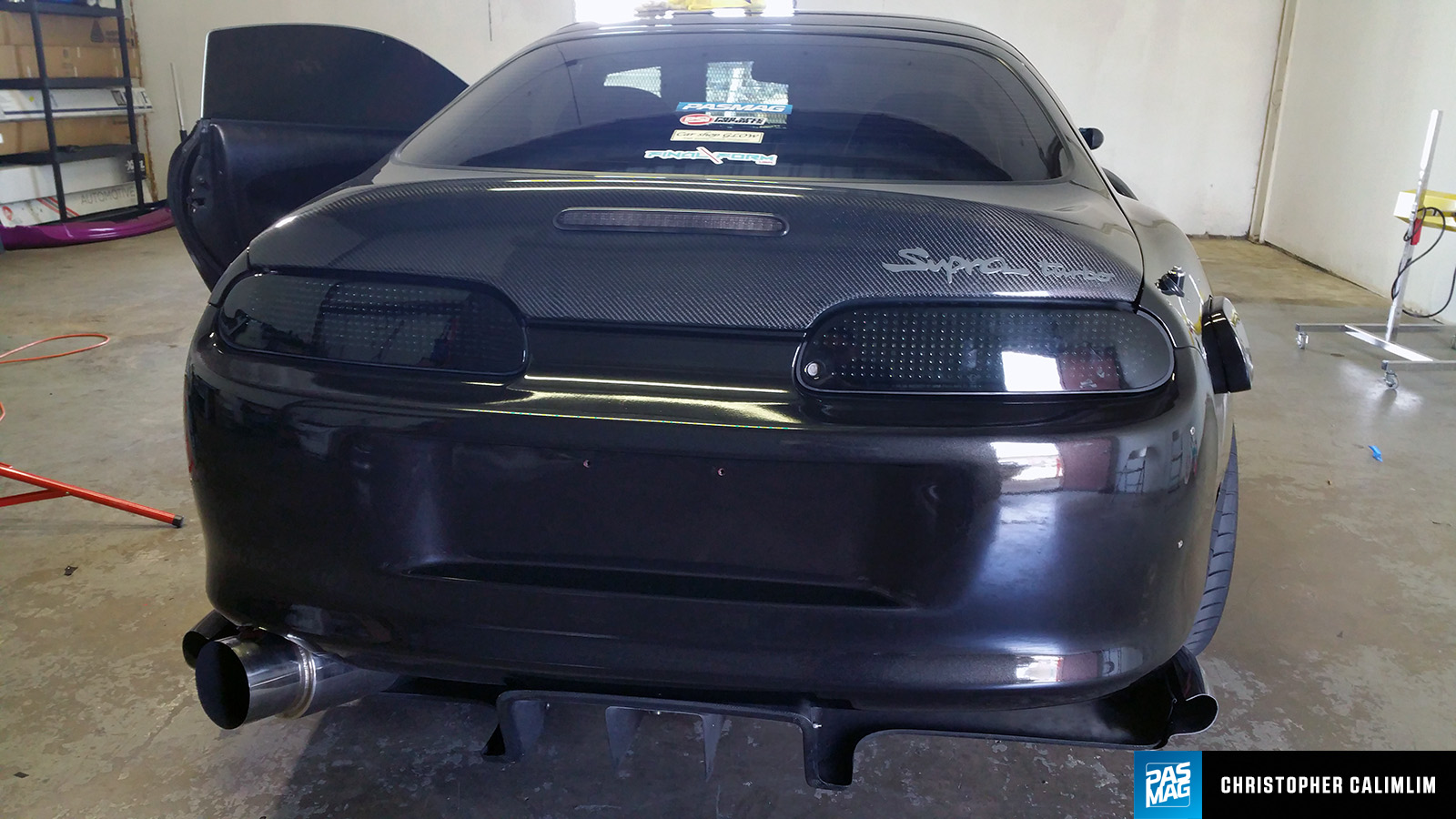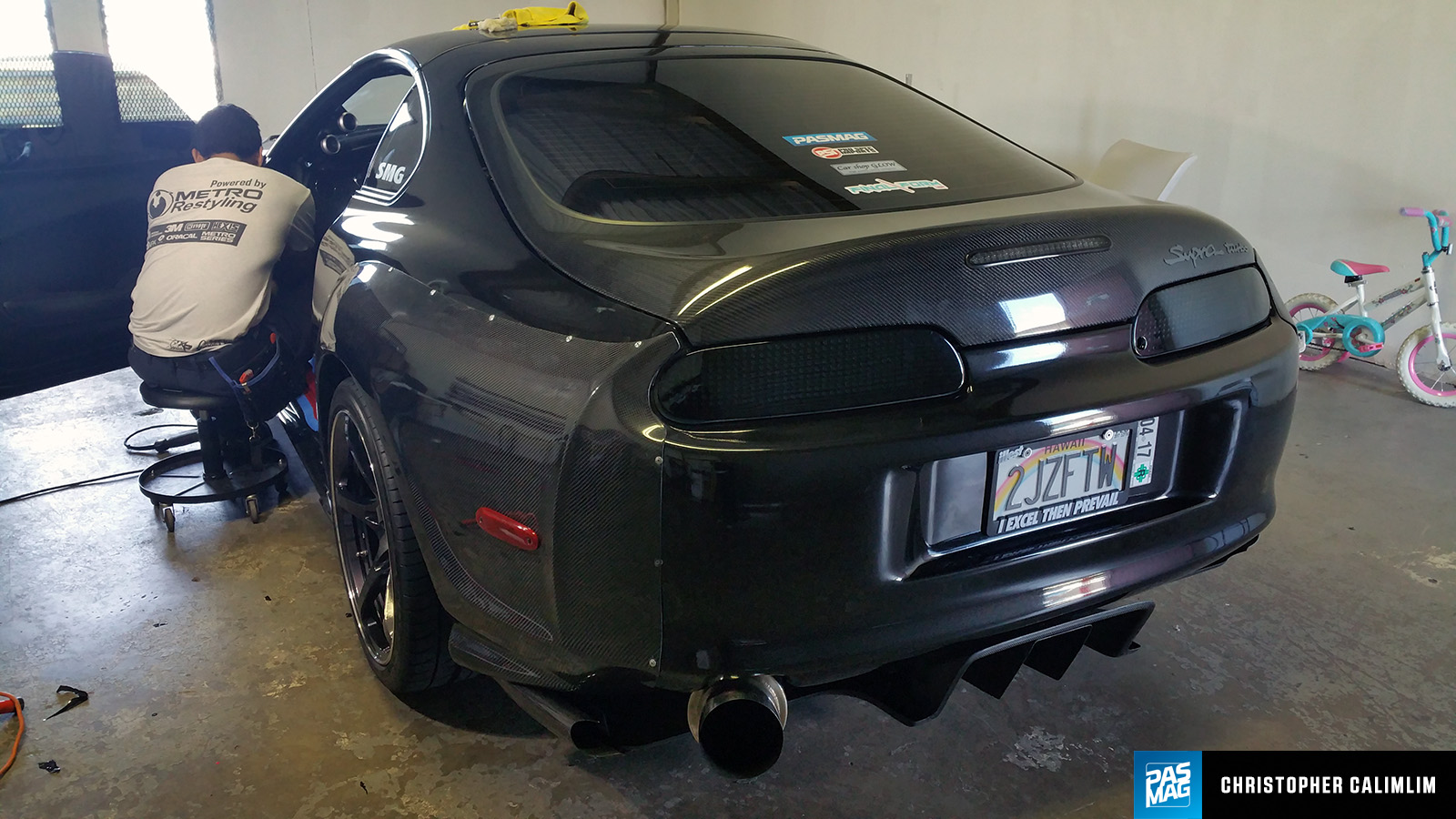 After weeks and weeks of production, plus the few more weeks it take to ship to the island of Hawaii, Calimlim finally pieced together his lighter and more stylish Supra. Keep an eye out for it if you're in Hawaii anytime soon for the show season. Just follow the smell of resin to find it.
Carbon Fiber Additions
APR GT3 mirrors
LWS Design targa top
Seibon Carbon (hood, front fenders, doors, trunk)
Shine Auto Project Ridox style (front bumper, canards, front splitter, fender guards, side skirts, rear diffuser, roof wing)
Top Secret GT2 wing
SupraStore.com carbon fiber cowl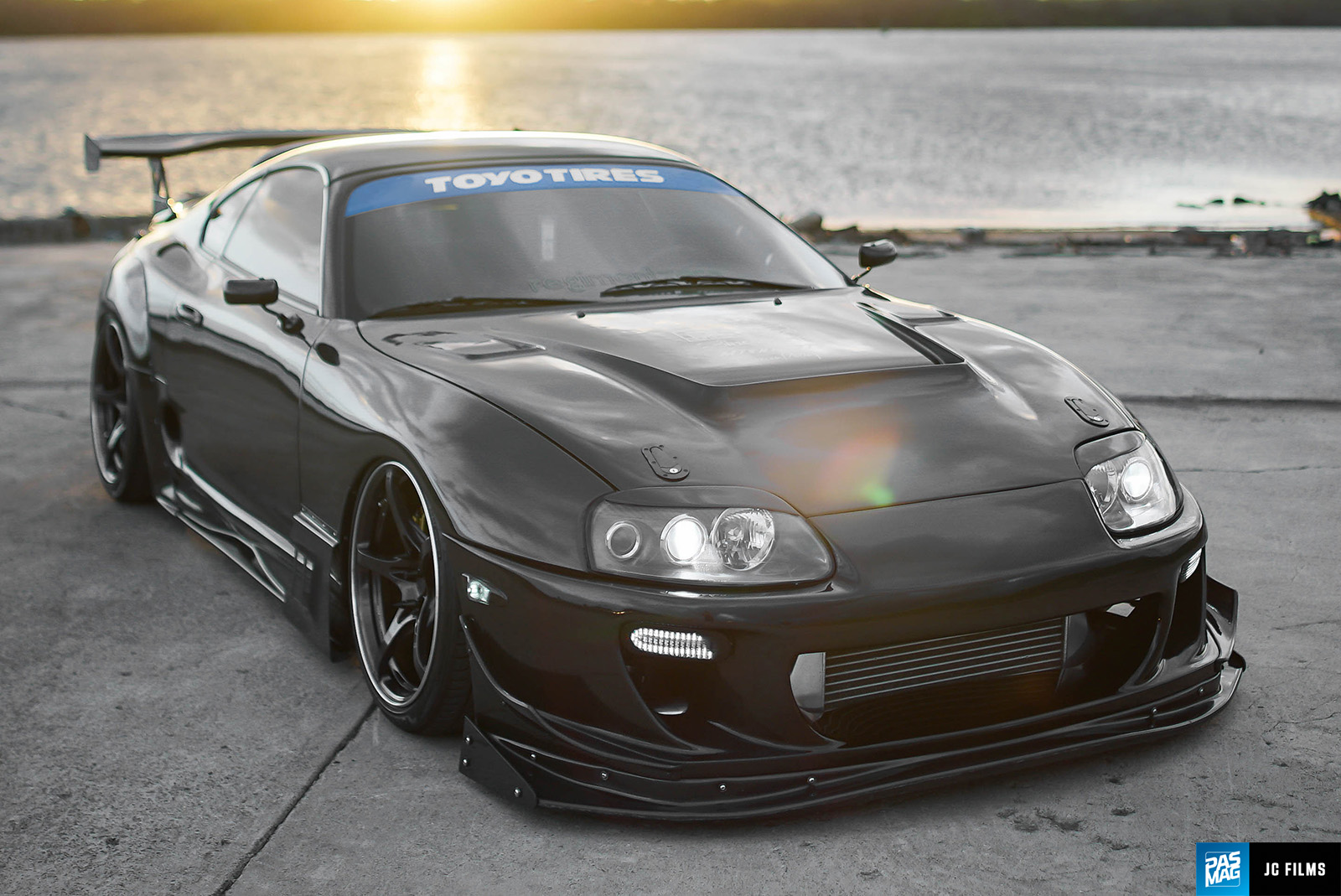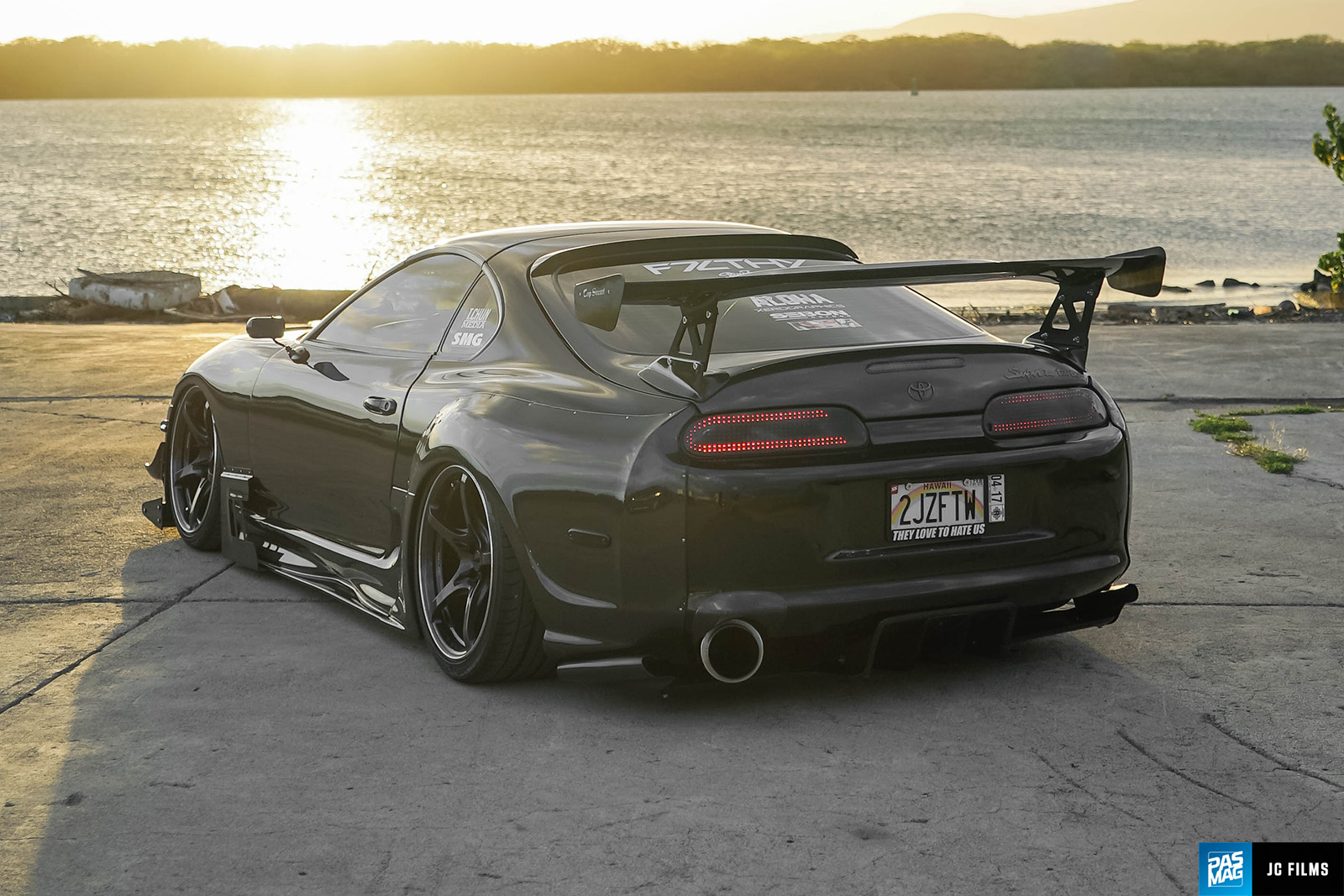 Contributors: JC Films, Christopher Calimlim, Taylor Vollrath