Photography Renz Dimaandal
---
Sometimes a particular vehicle platform just speaks to us, and that was certainly the case for Michael Torino. The moment he saw the GT86 platform make its debut, something about the car was calling to him. When it came time to pick up a car to start building upon, the 2014 Scion FR-S was destined to be his first choice.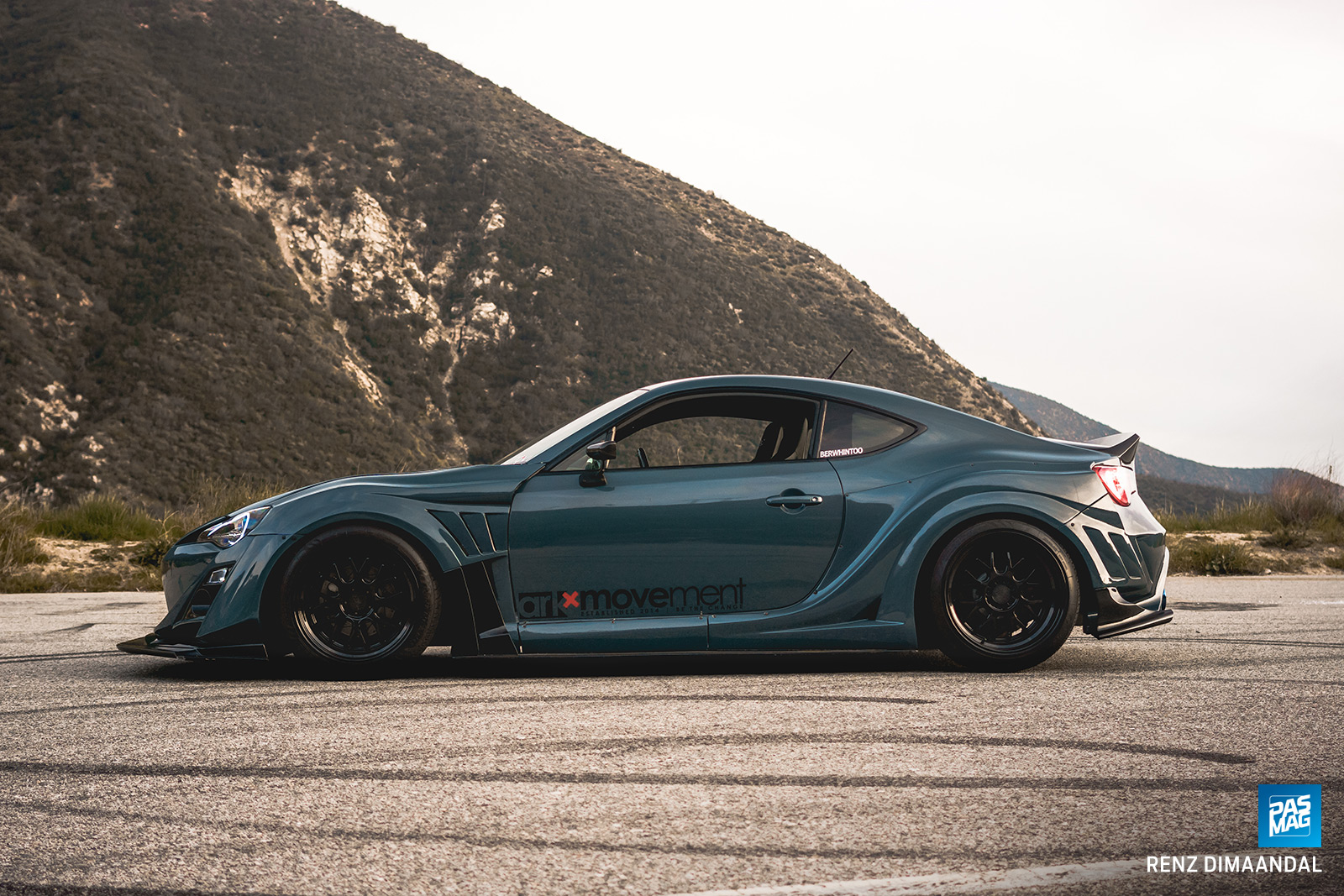 Having helped his father on his previous build, Torino went into his FR-S build with a bit of experience, and a lot of inspiration. With some experience under his belt, he started working. His FR-S was the first car he really built, so it was important for him to take his time and get everything right.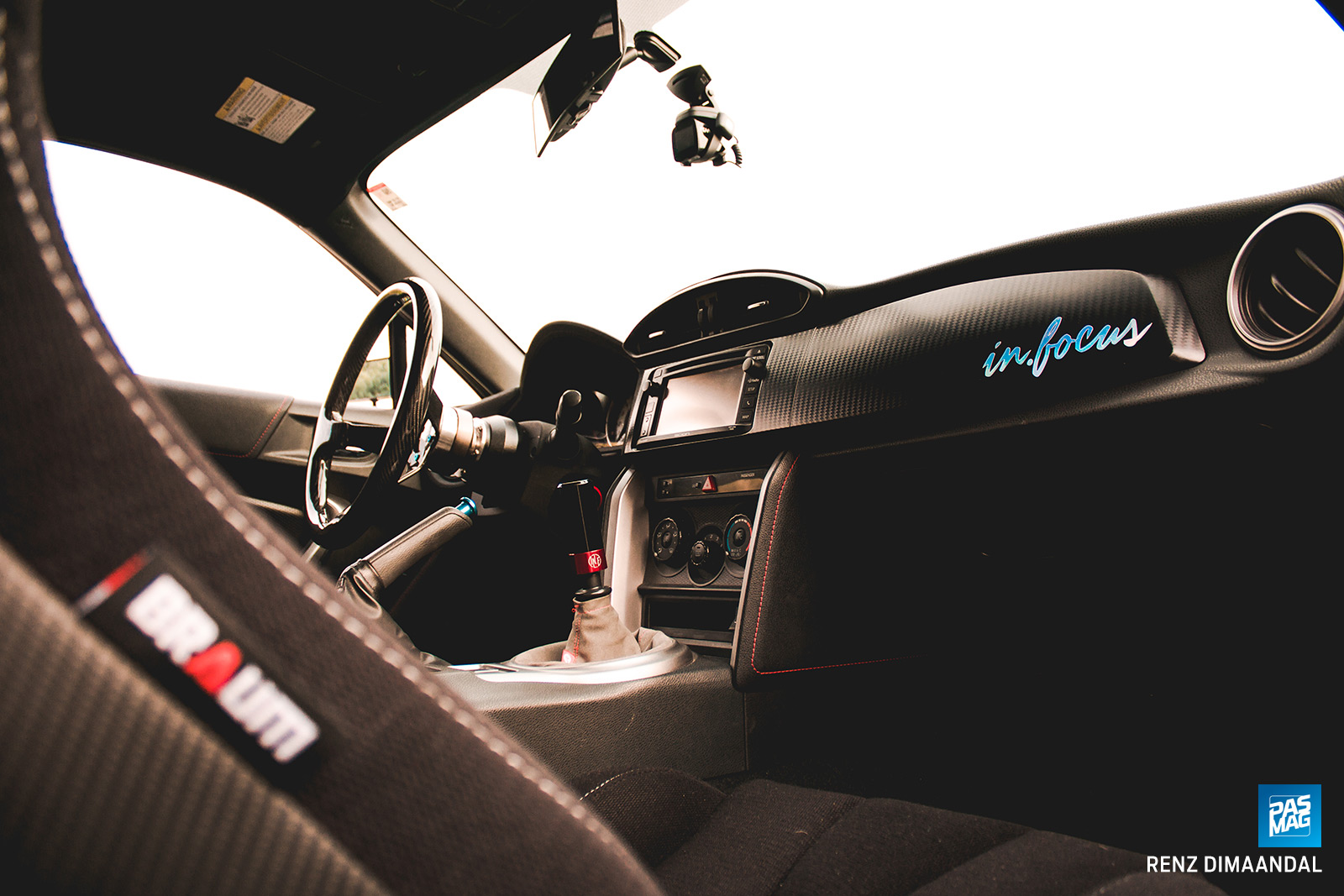 Getting the right wheel spec for his dimensions was a new science for Torino, so he got some help from friends in order to get it just right. Originally building the car for shows, Torino went with a Varis body kit, carbon fiber hood, Spec D headlights, Valenti tail lights, custom graphics, and more, aiming to transform the exterior of the car to a neck-breaking rolling spectacle.
Now that he's spent some time on the show circuit, he says that he feels obligated to track it – it is an 86 after all. His favorite modification has become the engine and its performance, even with just a GReddy air intake and UEL headers. It's only a matter of time before Torino goes even farther with the engine and takes it to the track.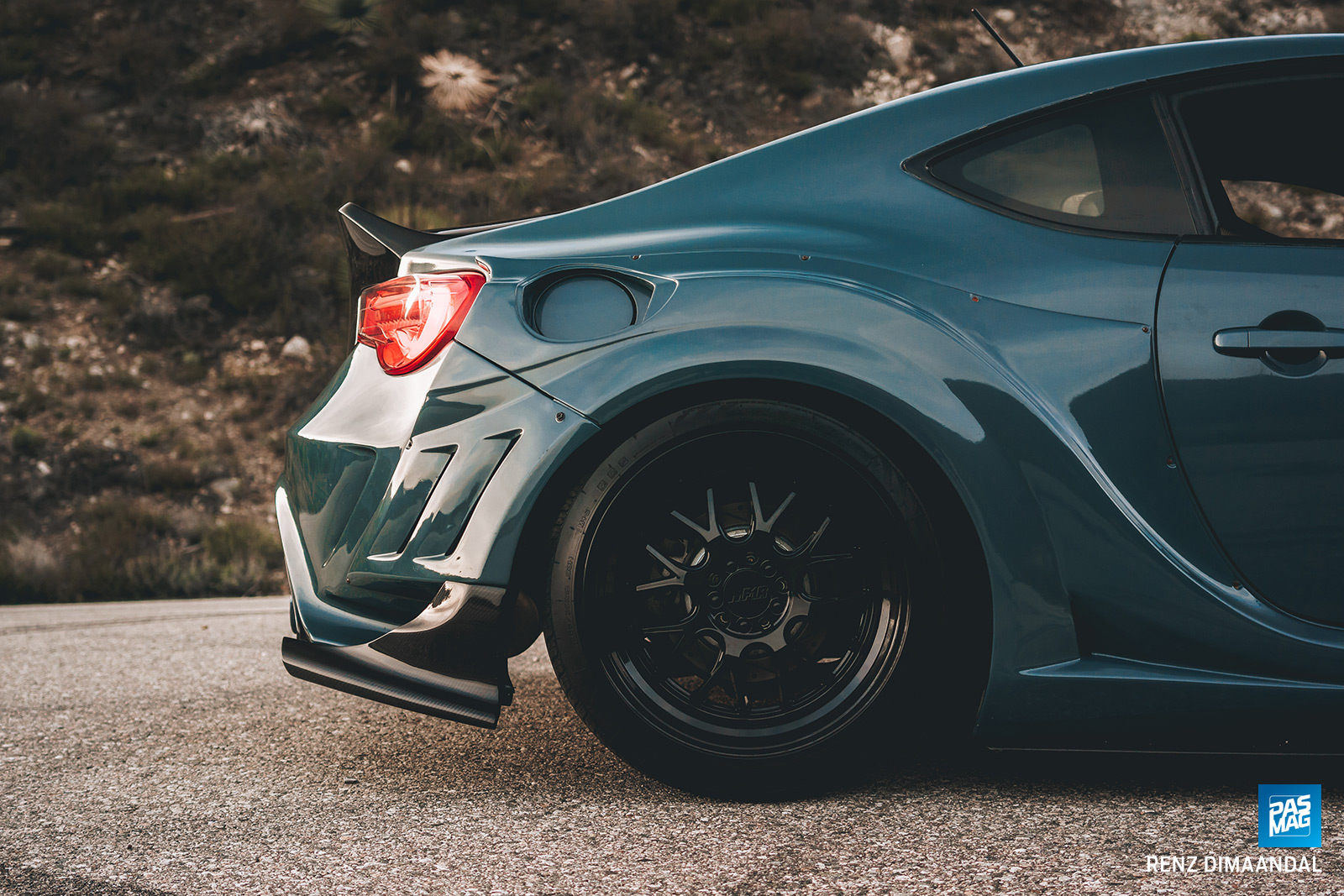 As his tastes continue to change, so will his car, so we'll be keeping an eye on this FR-S to see where it ends up. Torino leaves aspiring enthusiasts with some parting words for their upcoming builds: "Build it how you imagine it in your head, and make it unique!" Wise words.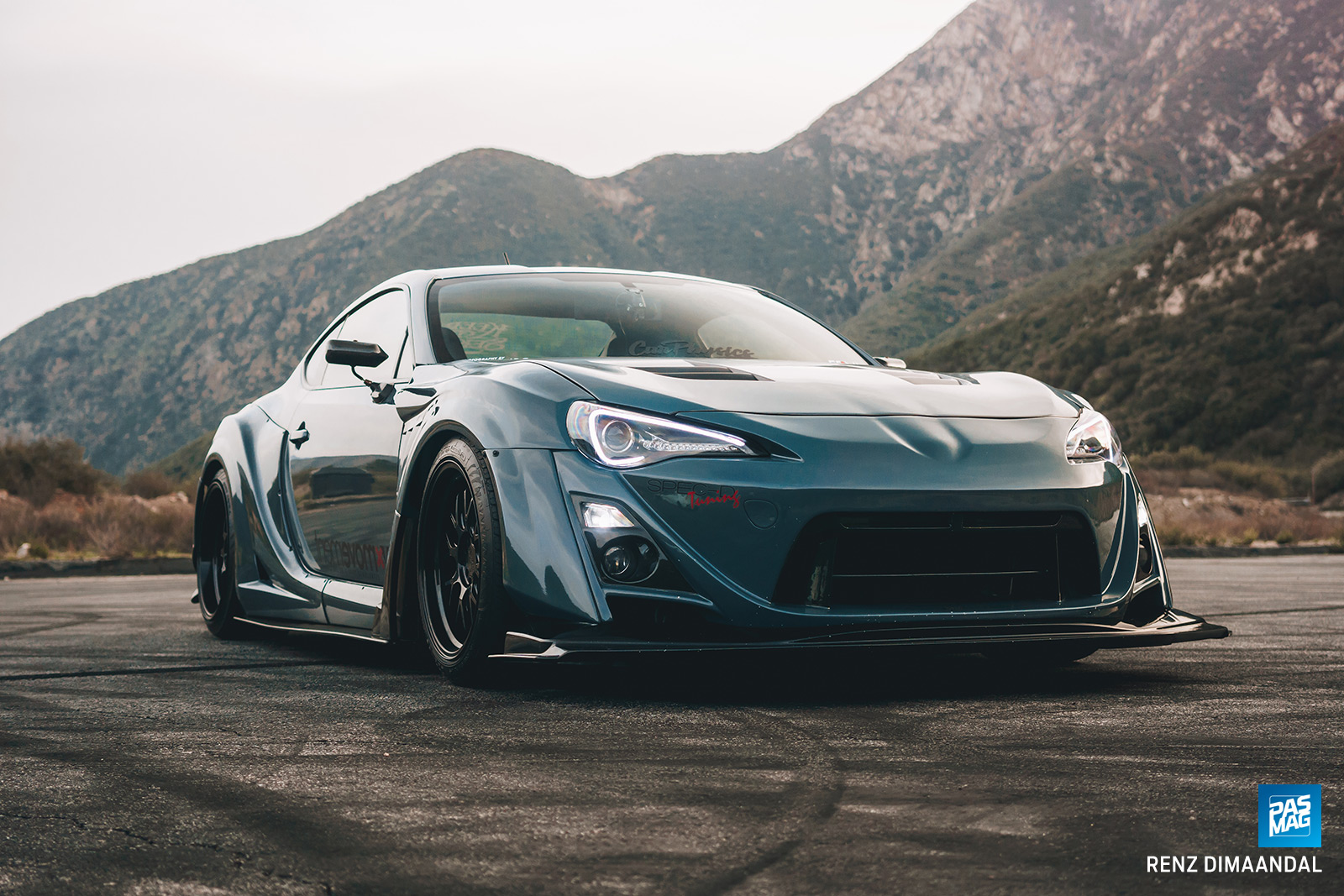 ---
ESSENTIALS
Owner: Michael Torino
Location: Santa Ana, CA
Engine: Subaru FA20 2.0L H4
Club: Ark Movement / Car Physics
Facebook: Mike Torino
Instagram: @flp.drm
ENGINE
GReddy (air filter, intake)
Password:JDM hardware
EXHAUST
ISR Performance (dual exhaust, up-pipe, down-pipe, exhaust tip)
1320 UEL header
WHEELS/TIRES/BRAKES
F1R wheels – 18x9.5 +15 (f), 18x10 +15 (r)
Nankang tires – 245/40/18 (f), 265/40/18 (r)
Slotted rotors
CHASSIS/SUSPENSION
ISR Performance coilovers
Ultra Racing USA strut bars
EXTERIOR
Varis body kit
Innovated Dynamics fenders
Seibon Carbon carbon fiber hood
VIS carbon fiber trunk
Spec D headlights
Valenti taillights
Hypnotic Teal paint
Custom Ark Movement graphics
DDM HID lights
INTERIOR
In Focus (shift knob, shift boot)
DND Performance steering wheel
Braum Racing seats
SPONSORS
Innovated Dynamics, Ultra Racing USA, Braum Racing, Rev Auto Supply, In Focus, DND Performance, Rovi Cam, R1 Concepts, HNRS