Like many enthusiasts before him, Mike Recine fell in love with Nissan's R34 Skyline GT-R thanks to the Gran Turismo video game series, where he learned all about the car's potential on the track. Unlike most of those enthusiasts, Recine actually ended up getting one for himself!
Working as a mechanic, Recine has had ample experience building and modifying cars, not just for customers, but for himself as well. After a few projects, the waiting game was finally over, and the R34 GT-R was eligible for import into Canada in line with the 15-year import rule. The rarity of the car was extra appealing to him, as there was no one in the Windsor area with anything like it.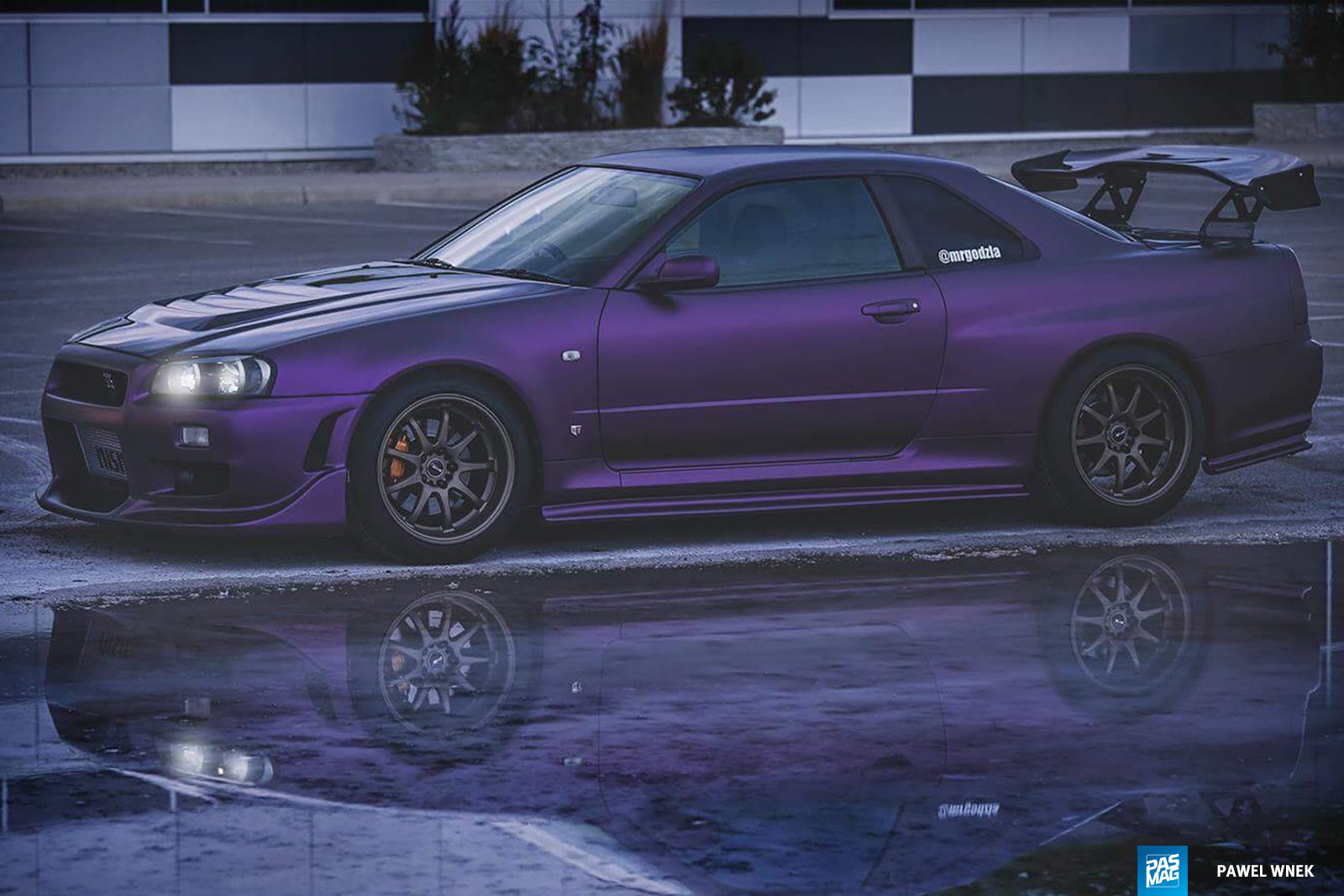 With intentions to build a well-rounded, all-purpose street car that could hold its own on the track, as well as at a car show, Recine wanted to embody the true nature of the GT-R as a do-it-all machine, and he has since taken it to the track a couple of times. Carefully chosen modifications keep things relatively simple while bolstering the GT-R's best features.
Despite struggling to find information on the platform in English early on, Recine has gone the distance to set his R34 apart as his own, and the subtle yet impactful modifications go a long way in making his Skyline a well-rounded street car.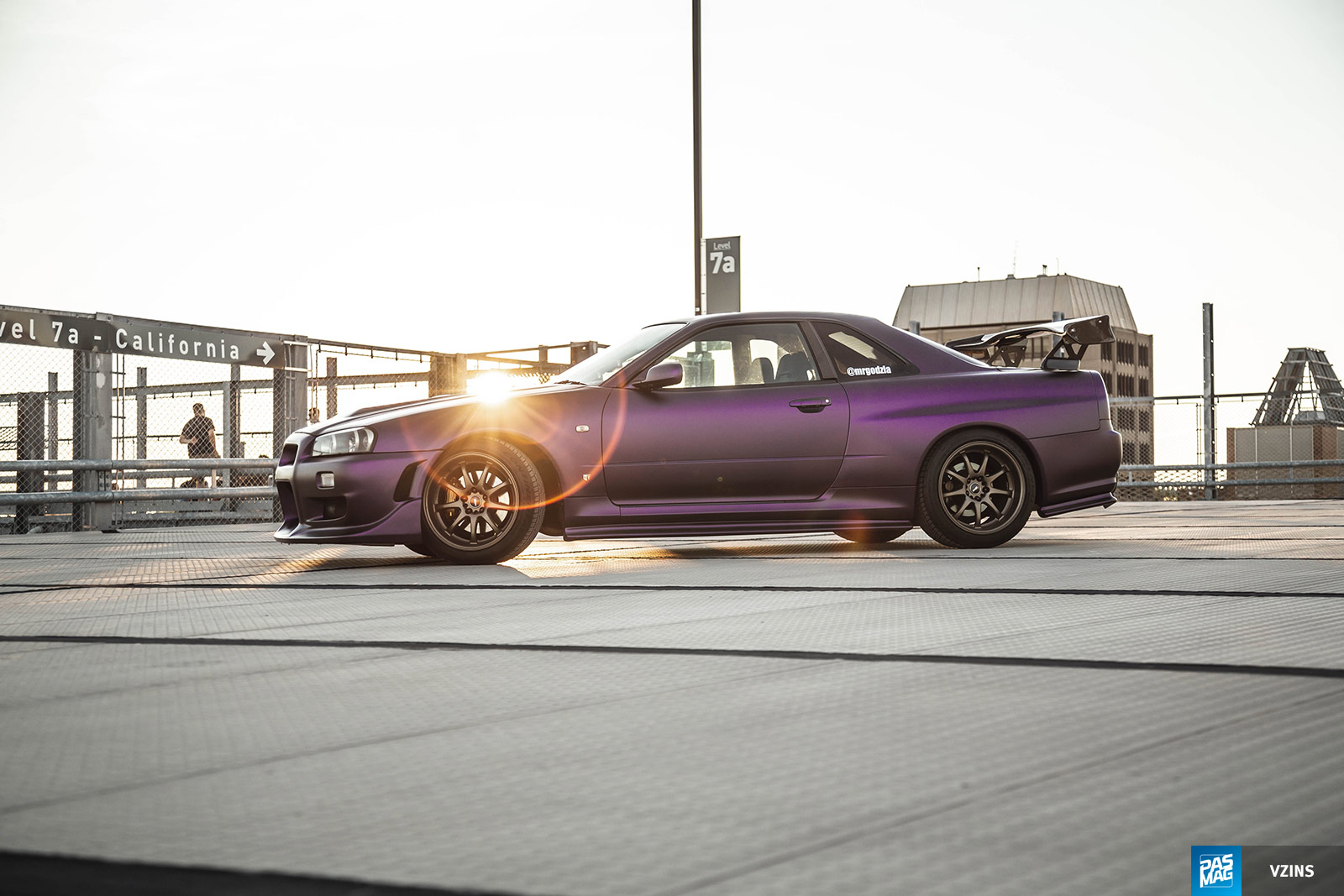 Mike Recine's 1999 Nissan Skyline GT-R is featured in PASMAG #160. More info at https://bit.ly/3fOUfBc.
Photography by Eal Mari Photography, Pawel Wnek, Ryan Ceshan, Trevor Buntin, VZINS.
---
ESSENTIALS
Owner: Mike Recine
Location: Windsor, ON
Vehicle: 1999 Nissan Skyline GT-R
Engine: Nissan RB26DETT 2.6L Twin-turbocharged I6
Horsepower: 400 (est.)
SOCIAL
Facebook: /mike.recine1
Instagram: @mrgodzla
ENGINE
Garrett twin-turbos
A'pexi FC PCM
Tuned by Boost Theory
DRIVETRAIN
OS-Giken (R-Triple plate clutch, push conversion kit)
WHEELS / TIRES / BRAKES
Work Emotion wheels - 18x9 (f/r)
Continental ExtremeContact - 245/45/18 (f/r)
EXTERIOR
Wings West front bumper
Seibon Carbon carbon fiber (hood, trunk)
TopSecret rear wing
LED tail lights
INTERIOR
NRG carbon fiber steering wheel
Recaro SR3 front seats
Nismo gauge cluster
AUDIO / MOBILE ELECTRONICS
SPONSORS
---
PHOTO GALLERY