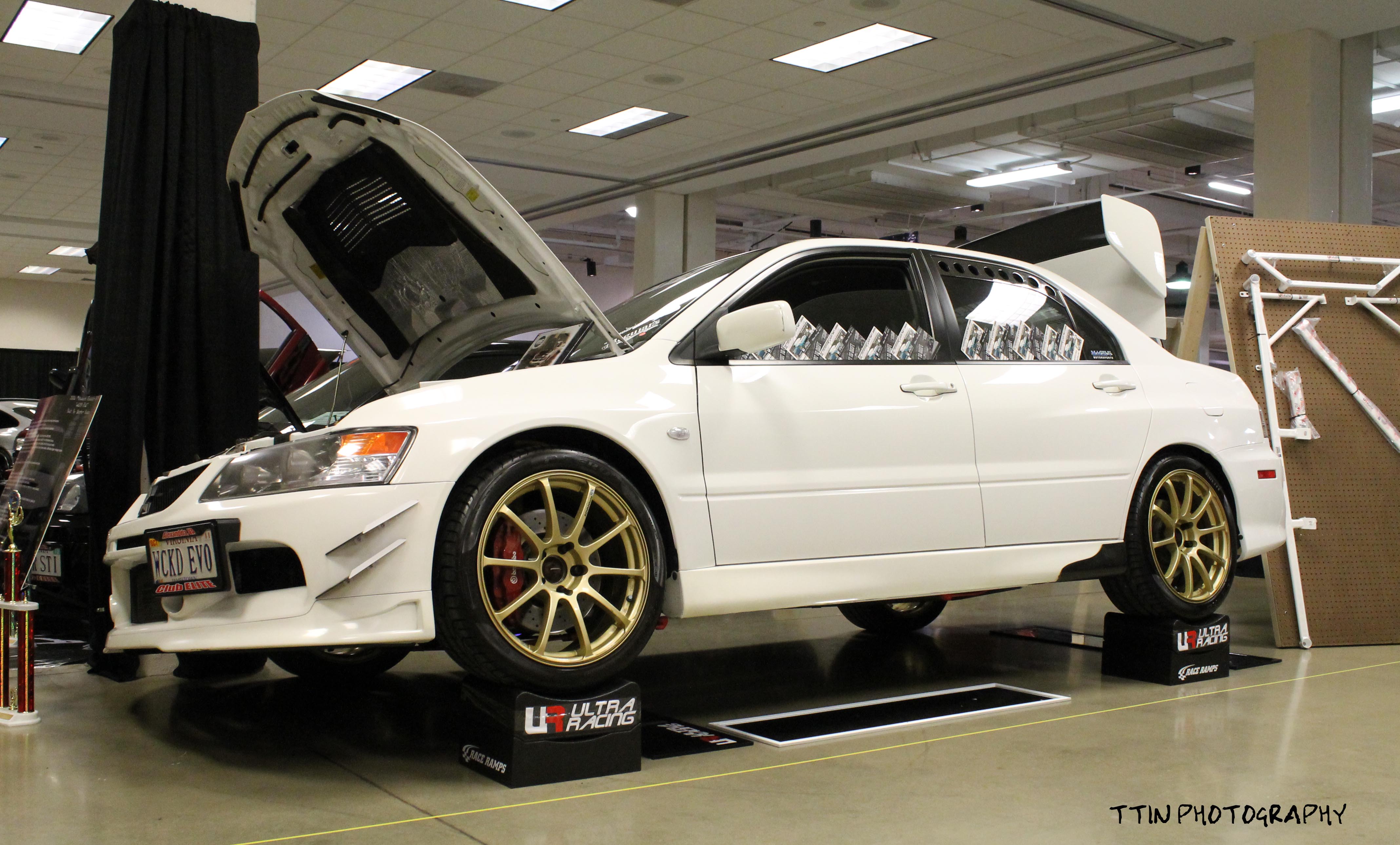 Owner Name: Stephen Baldea
Location: Alexandria, VA
Vehicle: 2006 Mitsubishi Evo IX MR
Car Club Affiliation: Elite Performance, you can follow us on Facebook, Twitter, and our official website, www.clubeliteperformance.com.
What Events have you competed in?
In 2009 I Competed in Fast Cars & Freedom Car Show which I received a Dash Plaque for show and Wild Wheels Weekend, which I received Best of Show Pro's Pick.
In 2010 I Competed in Mach V Motorsports Colossal Car Show and won their specialty award, "Car We'd Most Like To Drive". I competed in the OC Car & Truck Show, Fast Cars & Freedom again, which I received another Dash Plaque for show.
In 2011 I Competed in Wild Wheels Cruisin' Weekend and won 2 Outstanding Show Awards, I competed again at the OC Car & Truck Show and won 1st Place Mitsubishi, and I competed in a 4th of July Car & Truck Show and won 1st Place Import and Best of Show.
What will be your next performance modification/upgrade?
Since I've built my Evo from the ground up, when it comes to performance, the only big project I have next is a full Bride interior swap. I'm looking at Bride Gias front seats, Bride inserts in the rear, and Bride armrest, shift boot, and door panels.
"All Show", "All Go" or Both, Why?
With my specific build I wanted to go wkith a little show, but all go. I wanted my Evo to be clean on the exterior with a little of style to set off the already aggressive look. I wanted to focus mainly on performance and handling.
Any Shout Outs?
I want to give some shout outs to all my sponsors and supporters, Mishimoto, Upscale Automotive, Prosport, SparkTech Ignitions, StickyLife, TTIN Photography and TWreck Films, Mach V Motorsports, and D&V Autobody. I want to give a shout out to my entire team, Elite Performance for their support and of course my wife, Autumn who allowed this build to take place and for her support.