Photography by Jay Canter
---
Childhood Dream Turned Futuristic Fighter Jet
As the teacher drones on and on, your imagination begins to wander - eventually transporting you to an alternate reality where an enemy is invading and, as the titular hero, you'll need to defend yourself, your school, and your classroom crush. When you're broken out of your boredom-induced trance via a ruler smack on the desk and a class-wide laugh, there's the initial sting of embarrassment, but none of them know that they're only safe due to your heroics in fighting off the baddies.
Anyone who's had their head in the clouds before can identify with that situation, and Jhae Pfenning is no different, except his favorite day dream was flying around in those clouds in his personal Veritech fighter. For those uninitiated, a Veritech fighter is the transformable fighter jet from the Macross (Japanese anime) or Robotech (English adaptation) universe, and Pfenning's dream was to pilot the lead VF-1S Valkyrie that the series is known for.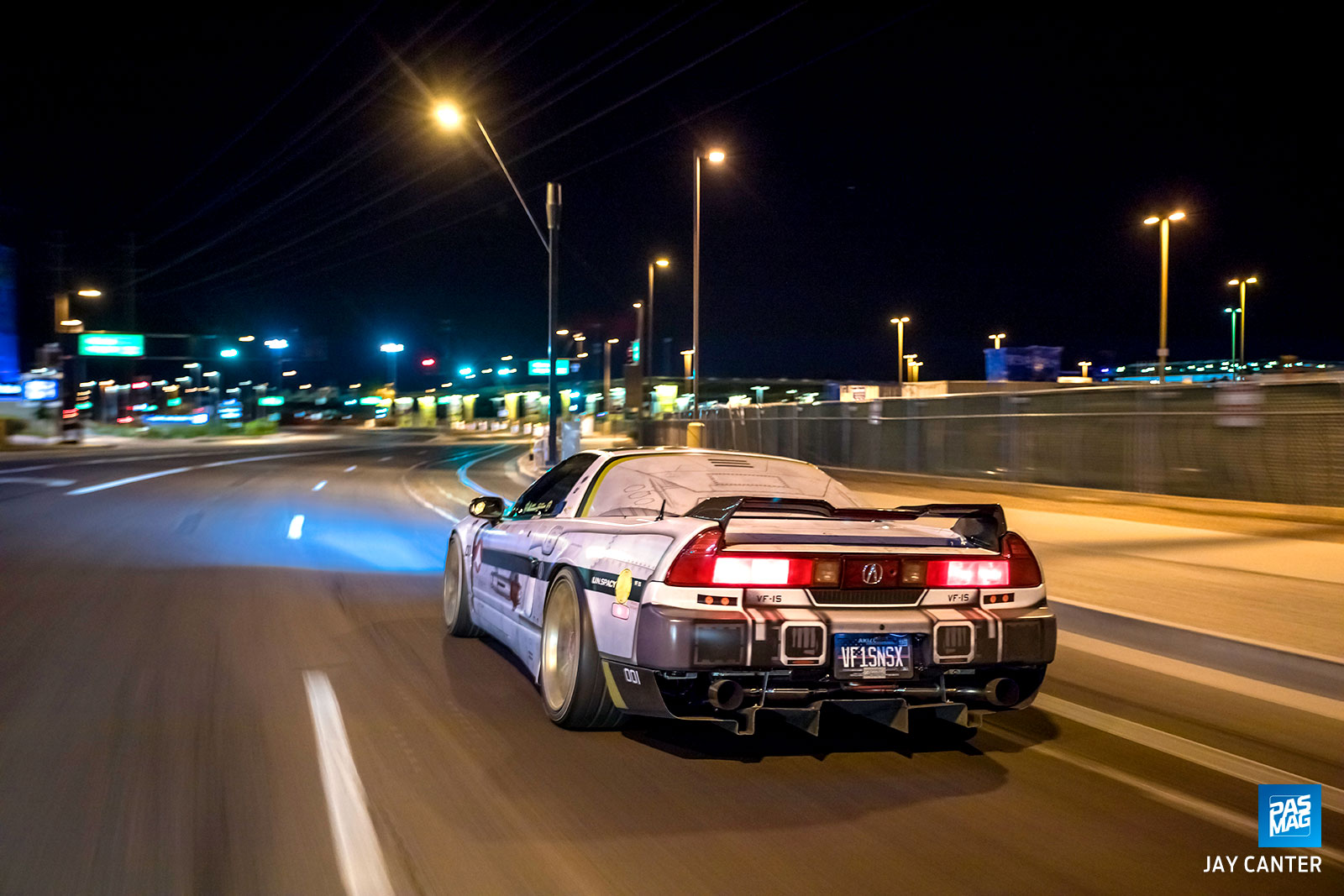 Fast forward to high school, and Pfenning was chasing after a fighter jet with four wheels this time: the Acura NSX. It is inspired by the F-16, after all. After spotting the infamous NSX with the vanity plate "INUKEM" around town, rumored to belong to the owner of ID Software (Duke Nukem, DOOM) at the time, and being lucky enough to sit in an NSX on the showroom floor, Pfenning decided it was perfect for him and vowed to own one one day. Years later, he made good on the promise.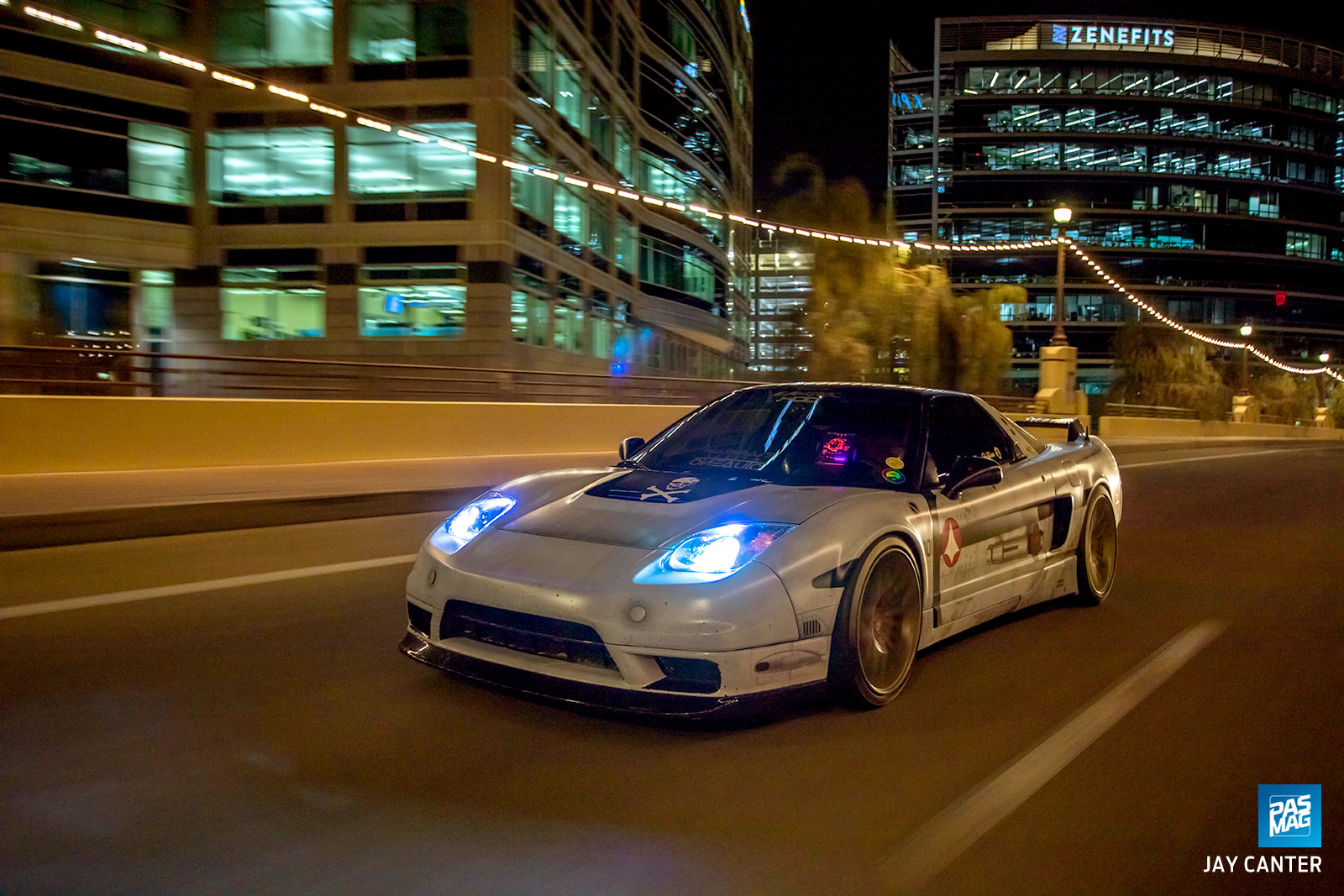 The NSX that Pfenning brought home in 2012 was Berlina Black with Camel interior, and the previous owner had already had the NA2 conversion done, so no more pop-up headlights. Some friends had advised him to keep it the way he received it, but there were already plans in motion, and now that Pfenning had his NSX, it was time to make his childhood dream of having his very own Veritech fighter come true as well.
"Making the vehicle my own and making sure it doesn't look like any other NSX out there has always been the goal," Pfenning explains. "One could debate on the tastefulness of a printed vehicle wrap, but underneath the wrap, there's a meticulously-built Berlina black NSX that hopefully is regarded by many is being as good as there is out there."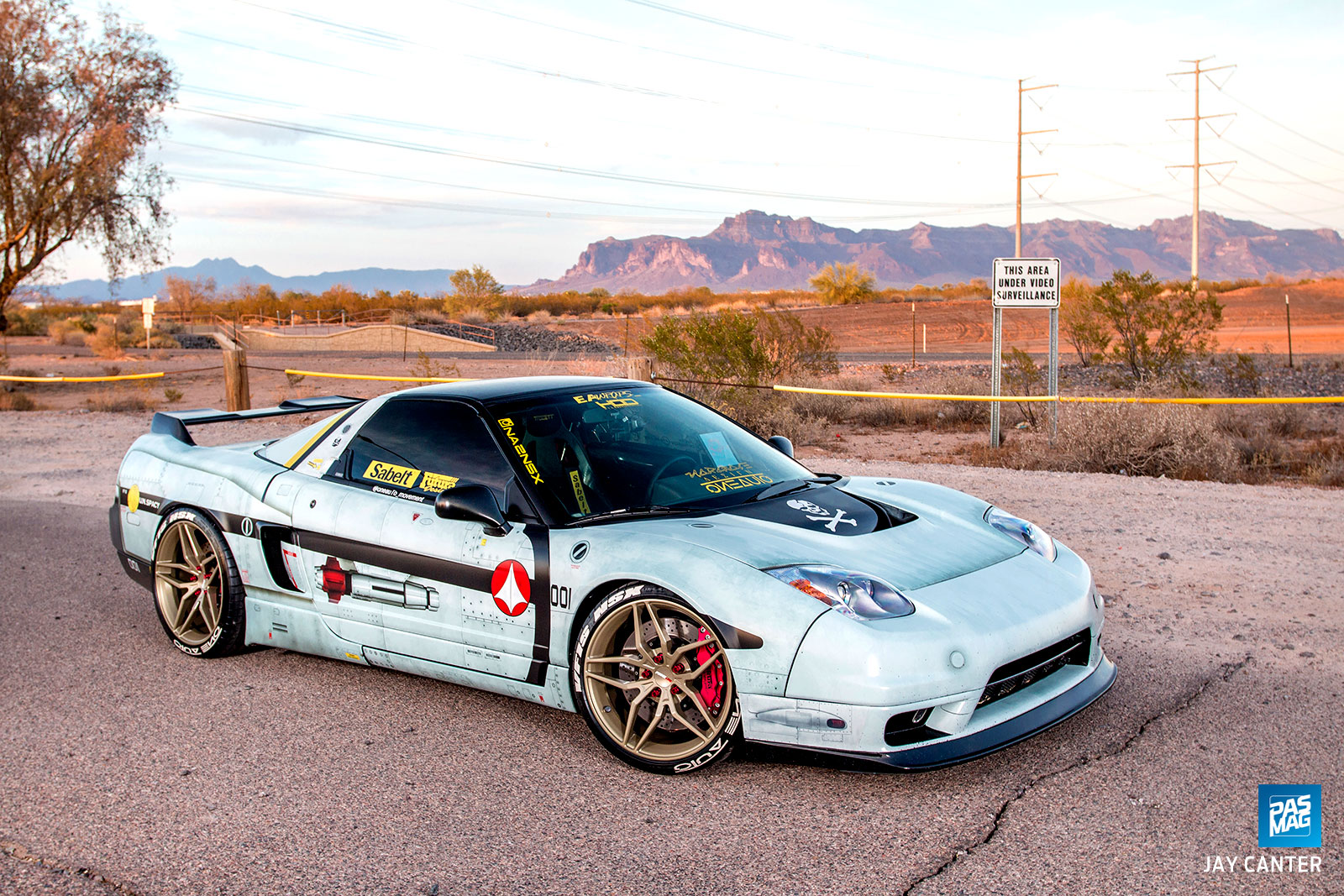 The wrap Pfenning mentioned is one that he designed himself. He set out to make something tailored to the design of the NSX, while also heavily influenced by the VF-1S Valkyrie from his dreams. To achieve this, he slowly taught himself Photoshop skills to make concepts, while studying scale models of the fictional fighter jet, as well as visiting aircraft museums to take photos of F-14 Tomcats, which the Macross jet is based off of. Almost a full calendar year later, Pfenning had a design that reflected the lines of the NSX and reflected the details of the VF-1S, all the way down to the rivets, U.N. Spacy roundel, and even some rescue instructions near the driver door handle.
After learning the ins and outs of Photoshop enough to design vehicle wrap templates, it was on to Autodesk Fusion 360, where Pfenning would design parts for his interior in the software and 3D-print them into reality. Having a helping hand wiring for him, while another allowed him to print what he designed, the NSX's interior resulted in a blend of anime fighter jet and F-14. A heavy dose of carbon fiber has been applied, by way of the Pride Carbon door cards and the Tillet B5 bucket seats - the latter of which features 3D-printed "seat ejection" panels accurate to the anime. Below the Clarion NX850 head unit are a custom arrangement of illuminated buttons and toggle switches that spread down the center console, while just above the steering wheel, mounted to the top of the column, is a heads-up display that Pfenning designed and rigged up himself. A host of camera systems also make up more displays around the cockpit, like the Clarion CC520 in the front bumper, the Papago S780 dash cams in the front and rear, and the Owl Camera security system - all of which provide peace of mind when driving or in a battle situation.
"I didn't want to change the dynamic of how the driver would interact with the car, but instead, if even for a moment, provide the driver with a feeling that they were in a fighter jet," says Pfenning of his creation. "Basically, it's cosplay for the interior."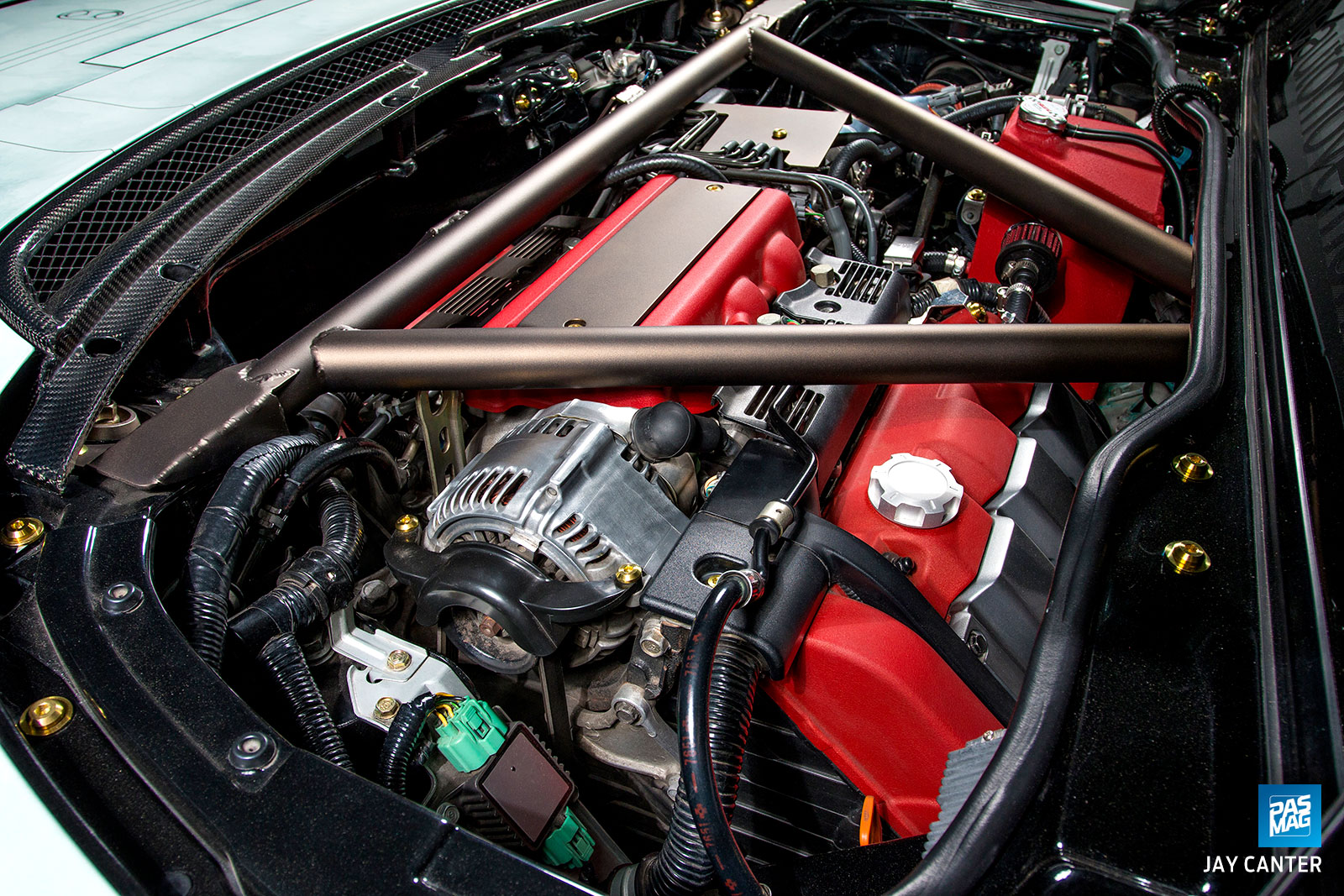 That's not to say that this whole car is just a cosplay either. Underneath the Veritech skin is a performance-oriented NSX that's built with quality parts. Under the hood, a combination of a LoveFAB LF-600 Garrett 3076R turbo kit, titanium headers, custom exhaust system, plus an AEM F/I controller, and Science of Speed tune result in a respectable 400 wheel-horsepower from Honda's C32B V6 engine.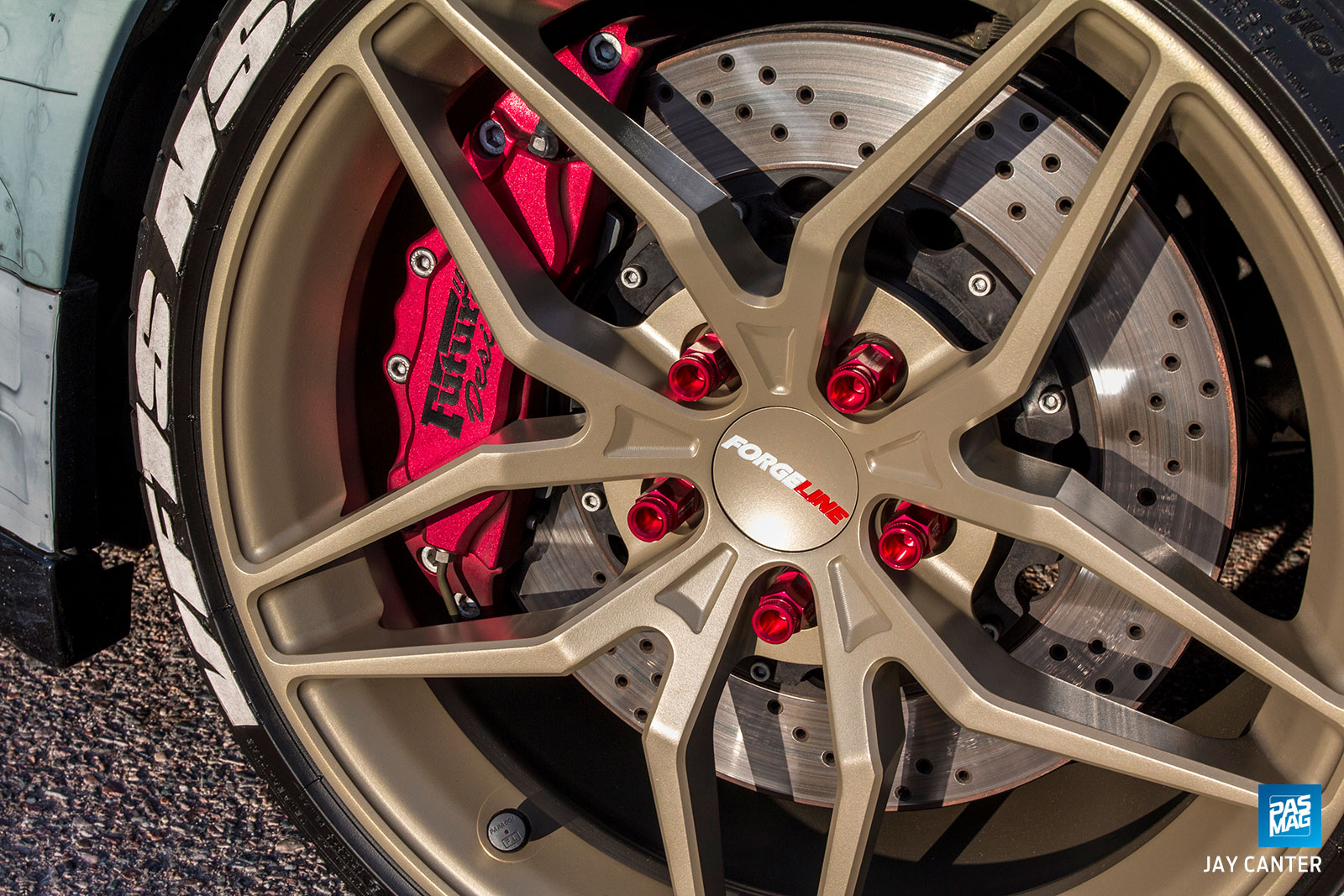 Lightweight Forgeline EX1 wheels in unison with Michelin Pilot Super Sport tires in staggered 18- and 19-inch sizing hold none of the performance back, while a Futura Design BBK, eight-piston in the front and six-piston in the rear, brings the "VF-1SNSX" back to base after a successful mission.
One mission that Pfenning is particularly proud of is attending Anime Expo and meeting the creators of Robotech, who loved his car so much that they invited him to come visit at Harmony Gold Studios in Hollywood, California, where the series was produced. Six years since starting the project born out of his childhood fantasy and a car he had pined after for almost 20 years, Pfenning's efforts were validated by the very people responsible for exposing him to the world of Macross and Robotech that he fell in love with in the first place. If that doesn't make you feel like a kid again, we don't know what will.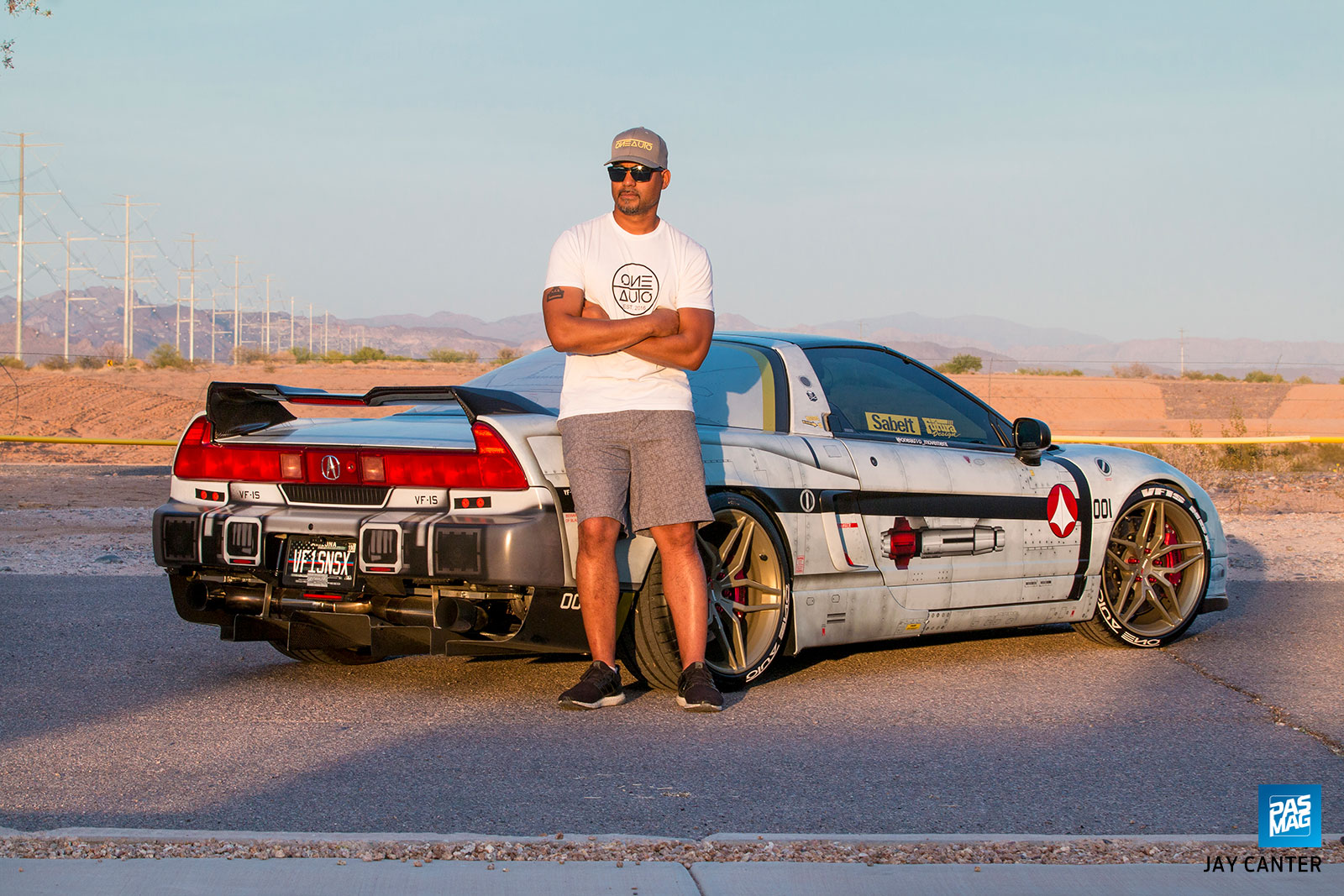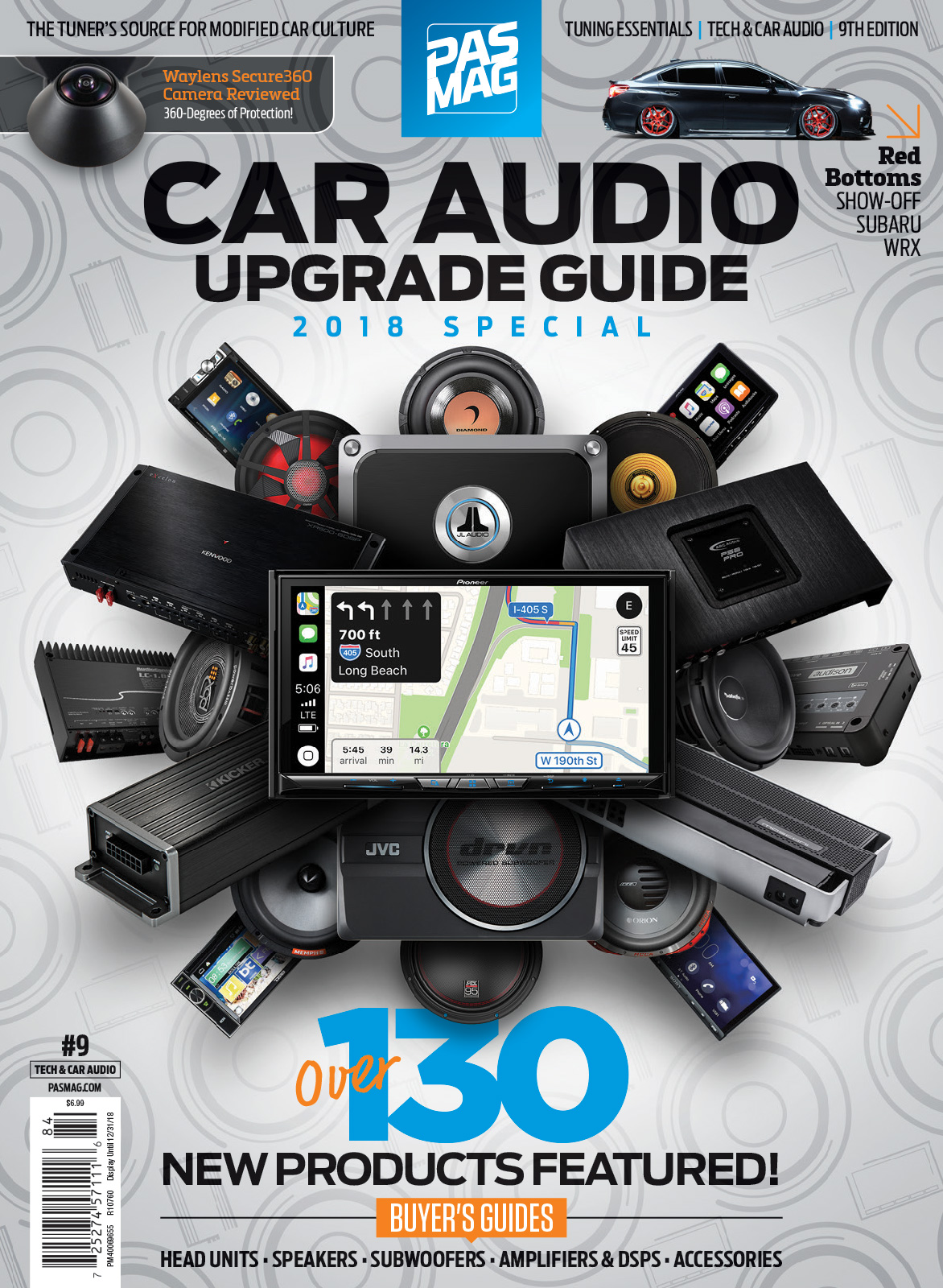 Jhae's Acura NSX is featured in PASMAG
Tuning Essentials: Car Audio Upgrade Guide Vol. 9.
Click here to order.