While many enthusiasts believe the only way to achieve effective braking is to use some ridiculously huge multi-piston system with a rotor that won't even fit inside an 18-inch wheel, there are better options available. There is such a thing as too much brake, where your car should be cranking out far more horsepower to need that kind of brake torque. Then there is the added rotating mass associated with massive rotors, which as a rule is equivalent of every 1 pound added is around 7 pounds of sprung weight!
EBC Brakes of the UK is from the mindset that the stock braking system in many sports cars is capable of much more. Simply by changing the pads you can achieve more effective braking and upgrading the rotors with an OEM-fit EBC USR rotor can be a game-changer. We got a chance to talk to EBC Brakes owner Andy Freeman about his latest pad compound. The EBC Bluestuff promises to be everything that the Yellowstuff we tested was and even more.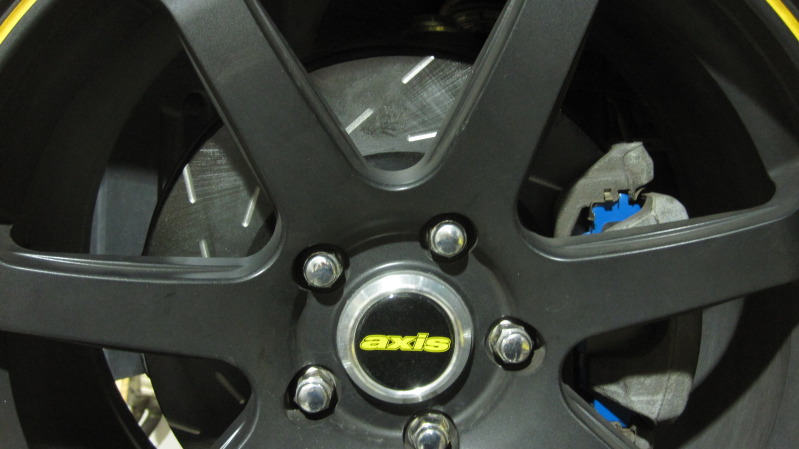 By all accounts the Bluestuff appears to be a super pad that will double duty on the street and track! EBC Brakes has set out to change the rules governing simple pad and rotor upgrades with the Bluestuff and their USR slotted rotor. Bluestuff are relatively low dust and low noise pads that operate even better as temperatures increase under heavy braking. The special Aramid compound allows for the best of both worlds with an impressive initial bite. The Bluestuff pads are also engineered with V-grooves to disburse dust and debris as well as an improved adhesive to ensure the pad is bonded to the backing plate.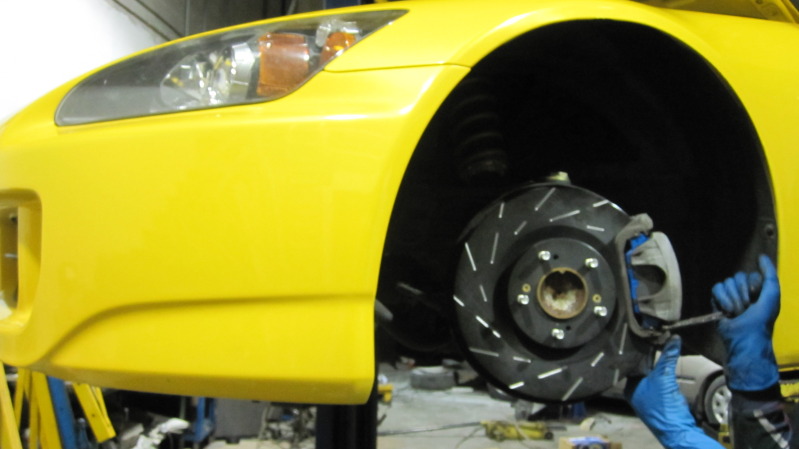 The Bluestuff does one thing that most race pads don't do and that is bring the car to a complete stop. Race pads are designed to scrub off speed quickly before a corner, where drivers usually get back on the gas right away. They are ineffective at bringing the car to a complete stop, but the Bluestuff offers that dimension as well as having adequate amounts of friction all the way down to zero, something that street driven cars need to do.
Freeman points out that the USR rotors are a great compliment to the Bluestuff pads. While the Bluestuff can be used with your OEM rotor (which should be machined beforehand) the USR rotor is an ideal partner. The USR rotor is also slotted to dissipate heat and resist the warping and cracking you will find with some cross-drilled rotors. All USR rotors are treated with a special black zinc coating to resist oxidation and once that is scrubbed off after a proper bed-in process the braking we felt was intense. EBC offers solid pedal feel with minimal fade!
Source:
EBC Brakes
Bluestuff Pads & USR Rotors
www.ebcbrakesusa.com