If you have had the privilege of driving the new 370Z then you know Nissan has packed all kinds of technology into a searing new package. Since all of this technological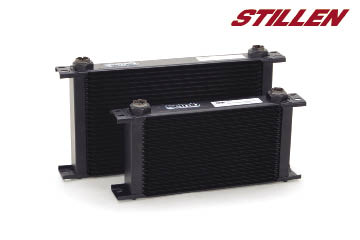 innovation is crammed into a dimensionally reduced version of the Z, there is one unwanted byproduct – excessive heat. When we tested the new 370Z press car, we were able to make the oil temps climb into dangerous territory and that was on the street! When provoked, the fiery V6 causes the engine oil to reach 138°C (280°F), putting the ECU into limp mode and the car will basically force a cool down lap.
Fair enough, since Nissan engineers want to save the motors (and warranty claims), how fast this occurs is the real issue. It doesn't take much on the track because in 5-10 minutes it pulls fuel and timing, the kind of brief engagement you might find in a higher revving turbo car with crazy horsepower. It was for this reason that Stillen engineers got to work on correcting the problem using proven parts that you would find on a track car.
Oil coolers and most cooling upgrades are often overlooked since they don't improve handling or horsepower. They will however, ensure the driver has a blast on some twisty roads or out on the track lap after lap. Furthermore, engines are expensive, especially a new VQ37HR so an upgrade such as the Stillen Oil Cooler is an intelligent purchase over a power adder.
Boasting a reduction in oil temps of up to 40°F (22°C) the Stillen Oil Cooler will breathe new life into the 370Z. Stillen oil coolers are able to do this by transferring hot oil through a 19-row Setrab core and plumbed back into the motor after the heat has dissipated via the cooling fins. An upgraded kit has also been released using a 25-row Setrab oil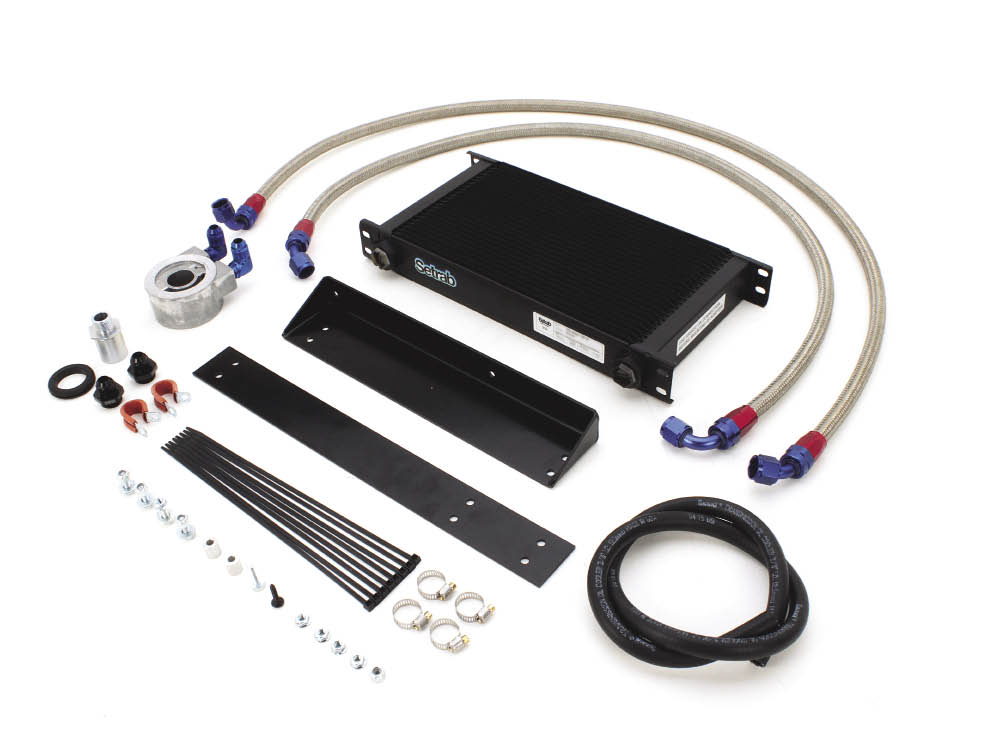 cooler that is more geared towards race applications. "Despite not a single user of the street version kit hitting limp mode at the track, we have many Z owners going for the racing kit," says Josh Biggers, Marketing Director at Stillen. "The extra cost is minimal but the 370Z owners want the extra assurance their motors are well protected."
Stillen oil cooler kits come complete with all hardware and instructions for painless installation. They are vehicle specific for the 370Z too, not some universal kit made overseas that will require hours of labor to work properly. Best of all, many Nissan dealers are very familiar with Stillen products and are comfortable with drivers adding that extra protection to their Z.
Stillen has developed some great options to keep the 370Z lubrication system well protected and they have complimented that with additional coolers for the new Z. A power steering fluid cooler kit is now available as is the automatic transmission fluid cooler. Best of all, all three of these Stillen coolers are bolt-on pieces that can all work together and not interfere with each other for mounting points or air flow!
(866) 886-9784