This 57DR-X is developed for vehicles which runs larger P.C.D. like Jimny, Hiace, and Cross country 4WDs. And, it keeps the RAYS's traditional 6 spoke design. It follows basic design with an embossed logo on part of the spoke, and it reduced useless weight. Its feature brings light weight and high strength. This wheel enhances a vehicle's footing bold and sporty in every driven situation. It gets started from the Jimny model.
RAYS Wheels
GramLights 57DR-X
RaysWheels.co.jp
CONSTRUCTION: Cast
SIZE (IN.): 16-18
WIDTH (IN.): 5.5-9
BOLT PATTERN: 5x139.7, 6x135, 6x139.7
FINISH: Super Dark Gunmetal, Bronze
Related Articles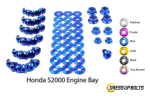 Dress Up Bolts Honda S2000 Hardware Kits
Dress Up Bolts has just released 7 new kits for the Honda S2000! This release includes new kits for the engine bay along with other areas around the...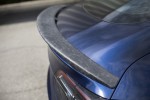 MCP Pre-Preg Carbon Fiber Spoiler for Tesla Model 3/Model S
Mackin Carbon Products' pre-preg carbon fiber spoiler for Tesla Model 3 and Model S is available in three different types of carbon fiber: wet carbon...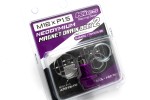 Project KICS - NEODYMIUM Magnetic Drain bolt
A high quality and simple replacement for the oil drain plug of Honda/Acura, Toyota/Lexus, Mitsubishi, Subaru, Mazda, and Nissan/Infiniti. The Project...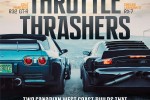 PASMAG #169 (SEMA 2021 + Trucks #11)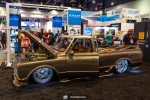 SEMA 2021: Editor's Top 5 Coolest Trucks
Here are the Top 5 coolest trucks at SEMA 2021 selected by PASMAG Editor, Adam Gordon #5 Toyota's Tacoma TRD "Tacozilla" This is the first...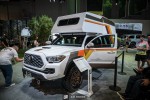 Toyota's Tacozilla
This is the first time an auto manufacturer's own build has made one of our top choice lists, but in this case, Toyota deserves the recognition for...