Maybe it's just me, but there seems to be a greater percentage of crappy drivers on the road these days.
Hardly a day goes by when I don't see an illegal U-turn, a near miss due to an inattentive or distracted driver, road rage, or something fly out of the bed of a truck. Let's face it, any of the above can cause an event that will ruin your day at the very least.
As a form of protection from these blithering idiots (driving is a privilege, not a right), more and more drivers are equipping their vehicles with dash-mounted cameras. What was once a tool used only by commercial drivers and school buses is now becoming increasingly popular for the everyday commuter. Having a dash cam in your vehicle can provide crucial live evidence of driving accidents, insurance fraud, or just capturing video from a great road trip. If you have ever checked out some of the "dash cam" or "car crash" compilation videos on YouTube, you know how much having a video of an event is worth once the dust settles. You may have even seen the amateur video, of the Chelyabinsk meteor captured by the dash cam of a parked car as it flew over a remote part of Russia. How cool would it be to have taken that video!
One of the leading manufacturers of high quality dash cams is a company called Thinkware, who manufacture no less than six different models of dash cams in varying form factors and feature sets. To get us familiar, they sent their model X500 dash camera for review.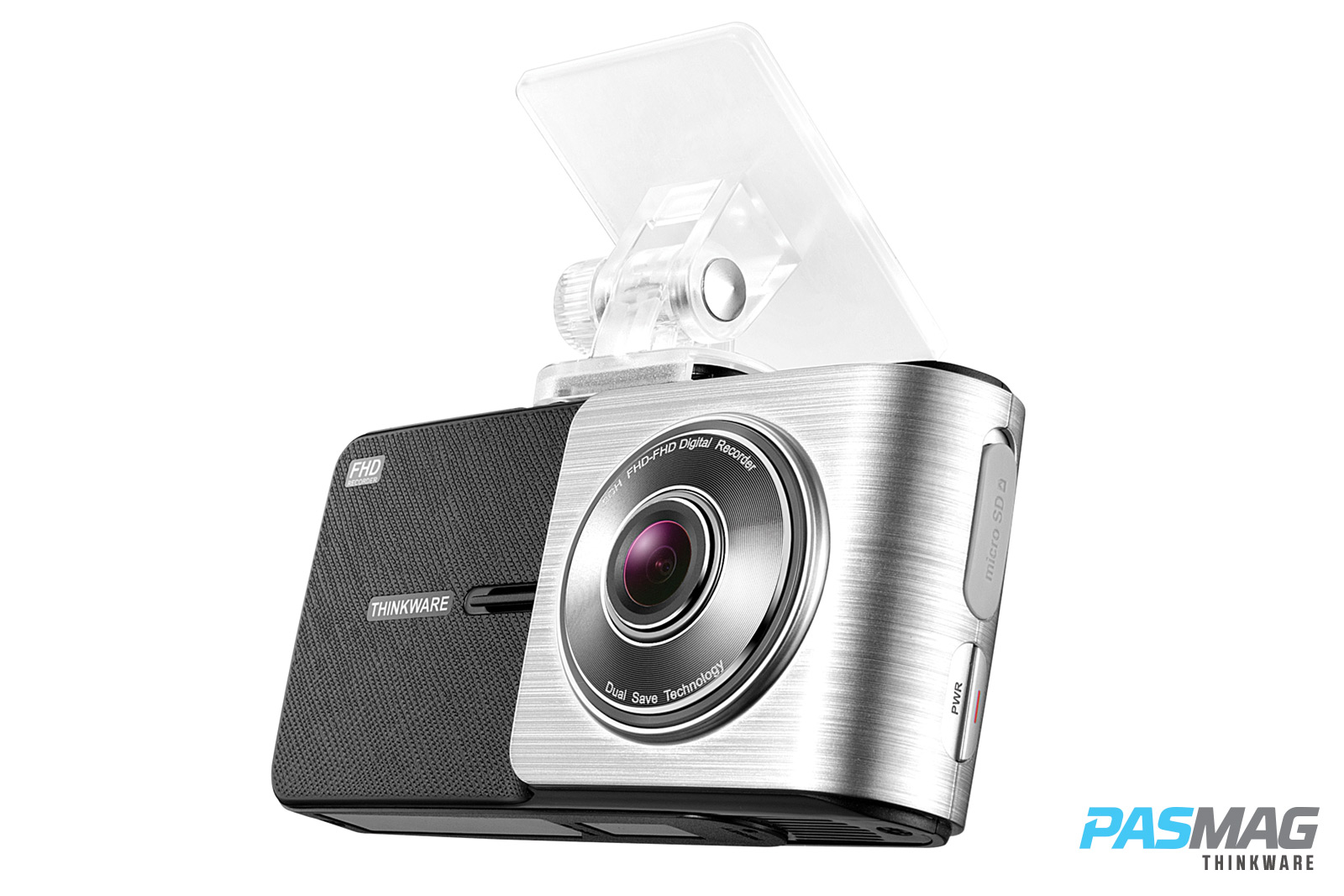 FEATURES
The Thinkware X500 camera features a forward-looking 1080p full HD camera with a Sony Exmor CMOS image sensor, as well as the ability to add an optional rearward-facing camera. It shoots at 15 to 30 frames per second, and utilizes a high quality 2.7-inch LCD display. Also built into the X500 are GPS-enabled Safety Camera Alerts (warning you of red light and speed cameras) as well as a Road Safety Warning System that includes lane departure, front collision, and front vehicle departure warnings. The built-in GPS also imbeds speed and location data on the video, so there is no guesswork involved.
Should an event occur, the X500 has the ability to save the incident to an internal memory device as well as the removable MicroSD card. This "Dual Save" technology utilizes a triple-axis G force sensor that will save video from before and after the incident. The dual save feature ensures that the crucial evidence will not get lost when you need it the most.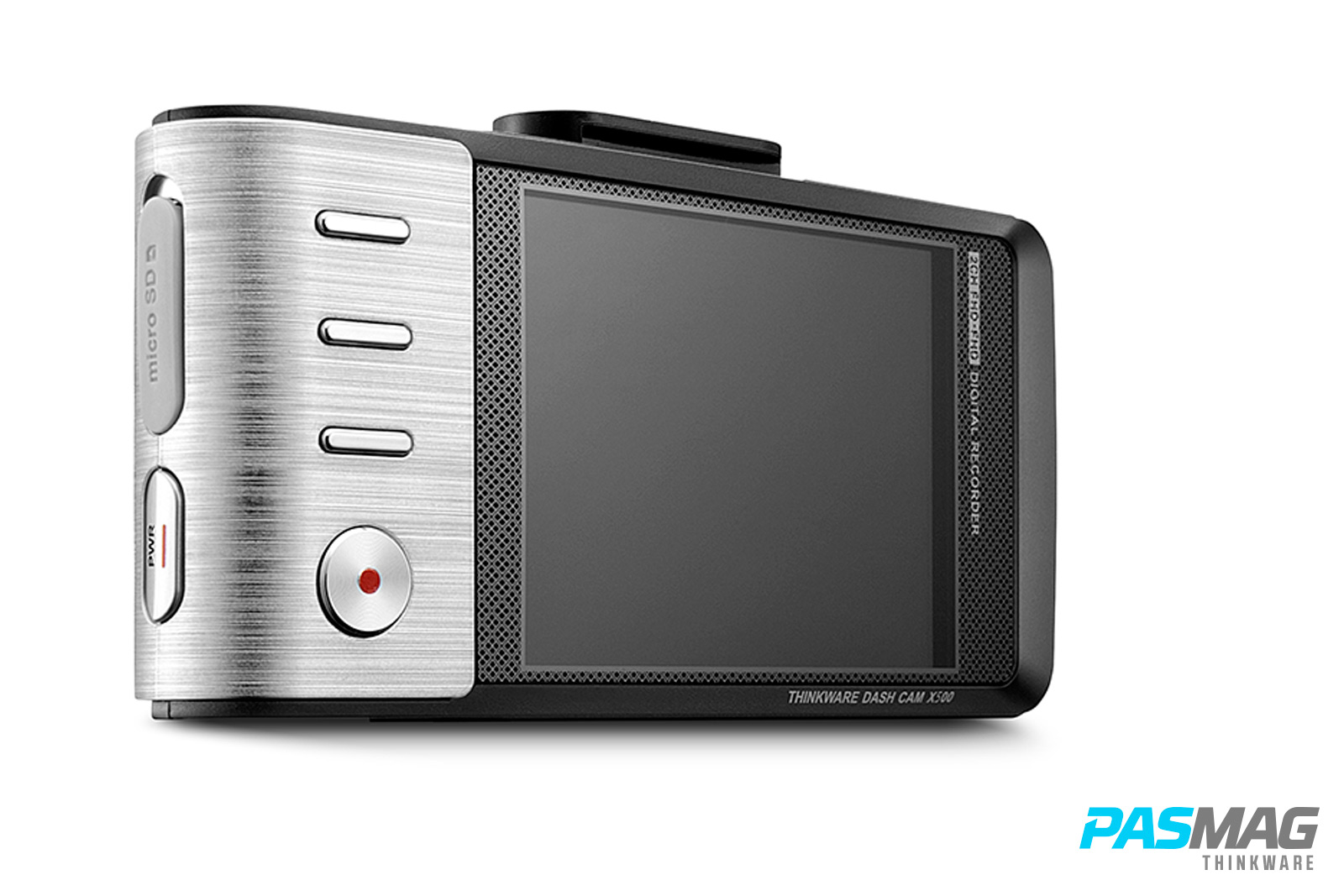 HOW IT WORKS
Mounting the camera is dead simple: slide it onto the supplied windshield mount, peel off the covering on the pressure sensitive 3M adhesive pad, and stick it to the inside of your windshield. A wide 140-degree field of view ensures excellent coverage, and the unit is powered by simply plugging it into a cigarette lighter style power port. Included in the kit are cable ties, memory card readers and the software to install the viewer to your computer. Installation took less than five minutes. The camera is easy to set up and use as well, with on-screen menus controlled by four buttons on the back of the camera. If you set it to record automatically, all you have do is start the vehicle and the camera automatically begins to record. Within a short time, it informs you it has a GPS fix as well. Manual recording is also possible and can be handy for other types of emergencies, or to simply record some video you would like to save.
The device saves your trip in one-minute segments, which can then be viewed on your computer using the included software. The images are very crisp and clear (even in low light conditions). The audio in your vehicle can also be recorded, or you can choose to mute the mic input for privacy. This was my first experience with any sort of dash cam, and I came away suitably impressed. It's more than just a camera; the Thinkware X500 brings a bunch of value added safety and convenience features that you won't find in other dash cams. Thanks to these advanced features, Thinkware dash cams can provide a better, safer and more informed driving experience.
For more information on the Thinkware dash camera, visit: www.thinkware.com.