There are times when an installation calls for a separate woofer and tweeter and other times when a coaxial is the better approach. With the Evolution® C3 Convertible Component Systems, the same product can be deployed in either configuration, delivering outstanding audio power and quality in each application.
The C3-650 system features 6.5-inch (165 mm) component woofers with oversized 1.2-inch (30.5 mm) voice coils, mineral-filled polypropylene cones and injection-molded polymer baskets. The woofer design benefits from JL Audio's vast woofer design experience and advanced modeling systems.
The C3 tweeters are built with 1-inch silk dome diaphragms that deliver powerful, extended response, on and off axis. Flush-mounting and surface-mounting fixtures are included to fit a wide variety of installation needs. They can also be mounted onto the woofers in a coaxial format using the included fixtures.
C3 crossover networks are compact and built with premium component parts, including Mylar® capacitors and segmented air-core inductors. Four levels of tweeter attenuation are provided, as well as three levels of mid-range presence adjustment, for twelve possible voicing combinations!
Woofer grilles are included, each consisting of a black grille tray and a black steel mesh grille with an electroformed JL Audio logo.
2-Way Convertible Component / Coaxial System
6.5-inch (165 mm) Woofer
1-inch (25 mm) Silk Dome Tweeter
Sonic character: Clean and Powerful
Sold as a pair.
For more information, visit www.jlaudio.com.
Related Articles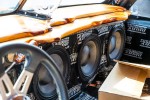 2021 Sundown Audio Show: Hickory, NC
Hickory Motor Speedway hosted the annual Sundown Audio Show for 2021 in Hickory, North Carolina. Competition formats included: dB Drag, IASCA, MECA,...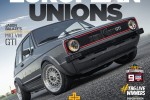 PASMAG #167 (Euro + Car Audio & Technology Upgrade Guide)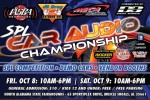 Car Audio Organizations Partner for 2021 Car Audio Championship SPL Style in Muscle Shoals, Alabama
The Car Audio Championship (SPL Style) will take place October 8th and 9th at the North Alabama State Fairgrounds in Muscle Shoals, Alabama, USA. For...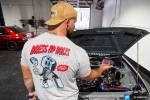 Next Level Transformation: Joe Zamora-Fish's Silvette Gets Dressed Up
Joe Zamora-Fish's attention to detail creates a titanium masterpiece Joe Zamora-Fish (aka @builtbyjoe) is a guy who appreciates quality parts when it...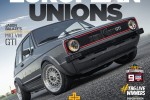 PASMAG #167 (Euro + Car Audio & Technology Upgrade Guide)
PASMAG Euro Is Back! Welcome back to the pages we call home, PAS fans. We hope you enjoyed your summer months as much as we did. What an eventful...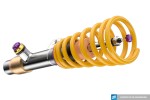 KW Suspensions Introduces Variant 4 Coilovers for the BMW M4 G82 and M3 G80
While the BMW M4 GT3 race car, which will be used in customer sports from 2022, successfully completed its tests with its 5-way adjustable KW racing...