Engineering a thin subwoofer enclosure – one that doesn't sacrifice sound quality - is a challenge to say the least. As available airspace becomes smaller, most enclosures suffer. The frequency response might become thinner or get "punchy" as the power requirements rise to compensate for what the sub cannot do naturally.
KICKER took a different approach, bringing back some hardware that helped make the company's name a household one, decades ago: the passive radiator.
"While they work in a very similar way, you get better sound from a radiator than you do a port," says Aaron Surratt, KICKER's New Product Development Manager. "It sounds cleaner and tighter. Plus you don't have to make the enclosure as long, and there's no port noise to worry about." Among several other responsibilities, Mr. Surratt is one of only three people in the company allowed to assess the acoustic signature of their products – effectively, he is one of the very few "ears of KICKER."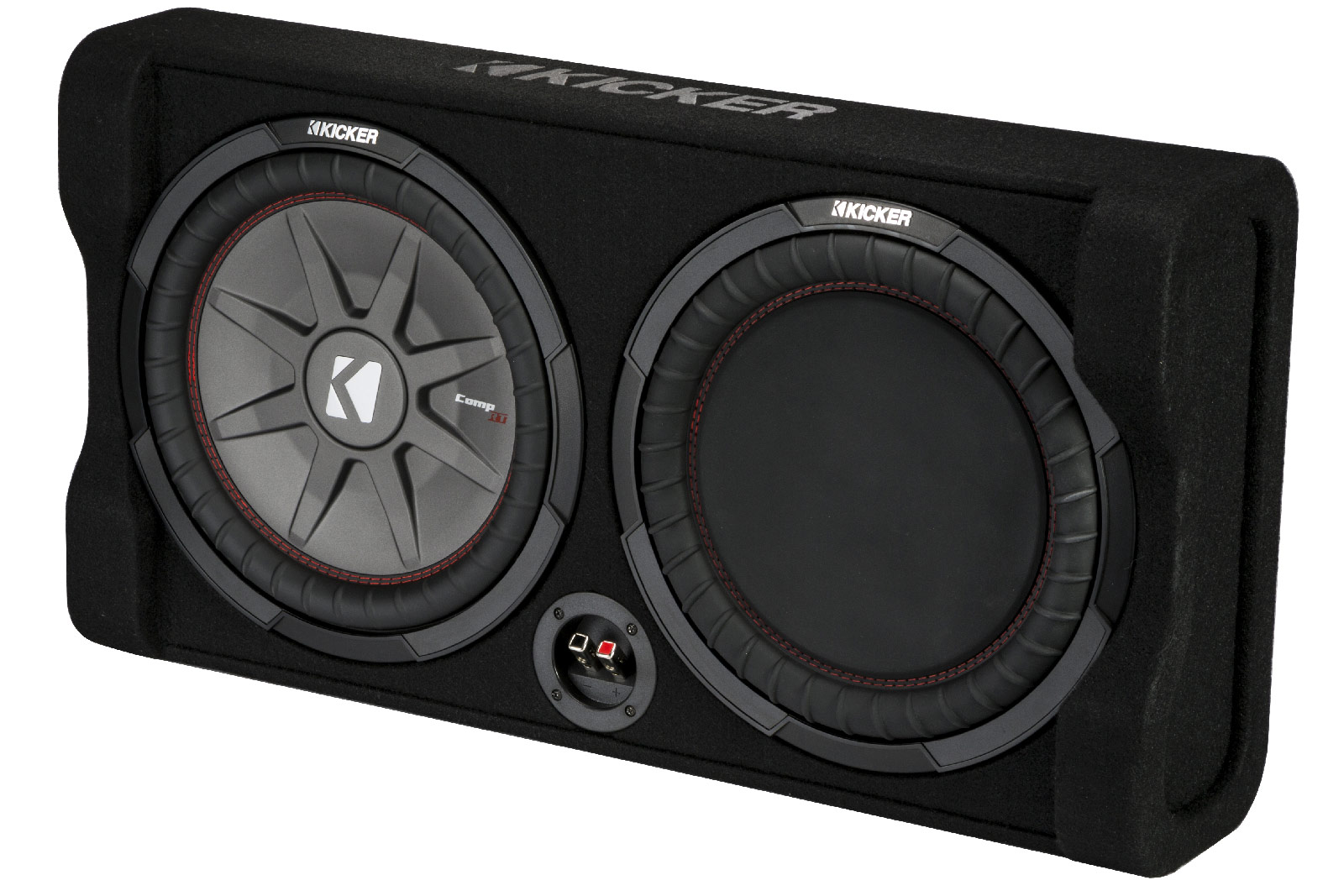 The concept of a Passive Radiator is many decades old, and while there are generic radiator options available, KICKER felt a custom radiator was the best way to get the sound they wanted, in the size enclosure they needed. "It's a combination of suspension and weight, Surratt explained. "We had to fine-tune each size radiator to get the most out of the enclosure and the active sub (the CompRT thin subwoofer is loaded in the TRTP enclosure) it was paired with. We went through five or six iterations before we were happy."
One of the other challenges was the height, or more accurately – the lack of it. Standing at barely over six inches tall for the 12-inch version, the TRTP would need to use ½" MDF. To keep the rigidity of the enclosure up to snuff, Surratt explained that extensive internal bracing was used in the enclosure.
One of the most critical factors to the sound is "slot height": the distance from the down-firing subs to the ground, just a few inches below it. Too close, and the subs might hit the carpet. Too high, and the enclosure wouldn't be able to deliver the tight, accurate bass people expect. KICKER's answer was to recess both the active CompRT and passive reFLEX™ radiator.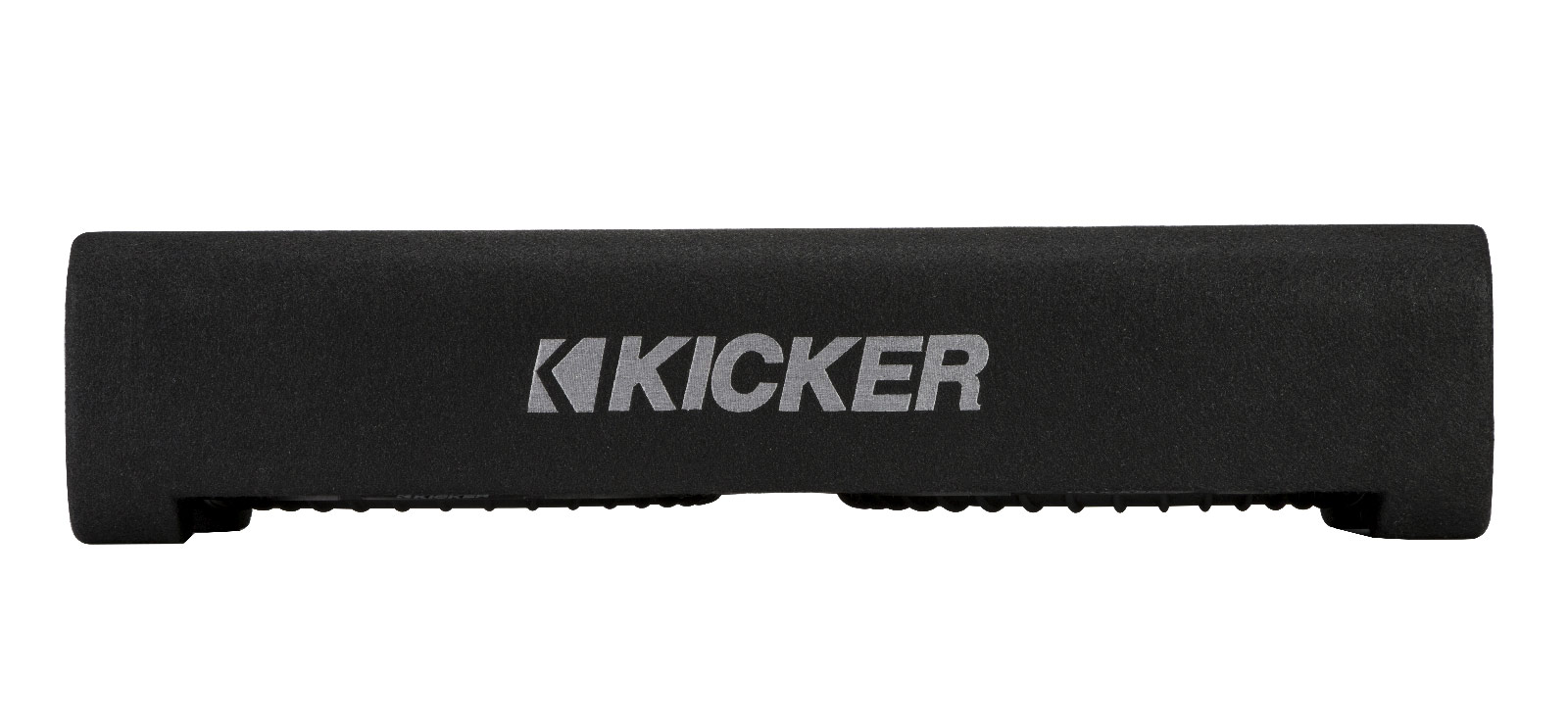 "We made it to fit in the trunk, in the cargo area or in hatchbacks," explained the Product Development Manager. "Because it's down-firing, the sub is inherently protected, so you won't need a grille. Plus, you can easily stack things on top of it. All you really lose is some height."
The TRTP is available in eight, ten and twelve-inch versions with as much as 500 watts RMS. They all come loaded with a single two-ohm terminal.
For more information, visit KICKER's website at www.kicker.com.