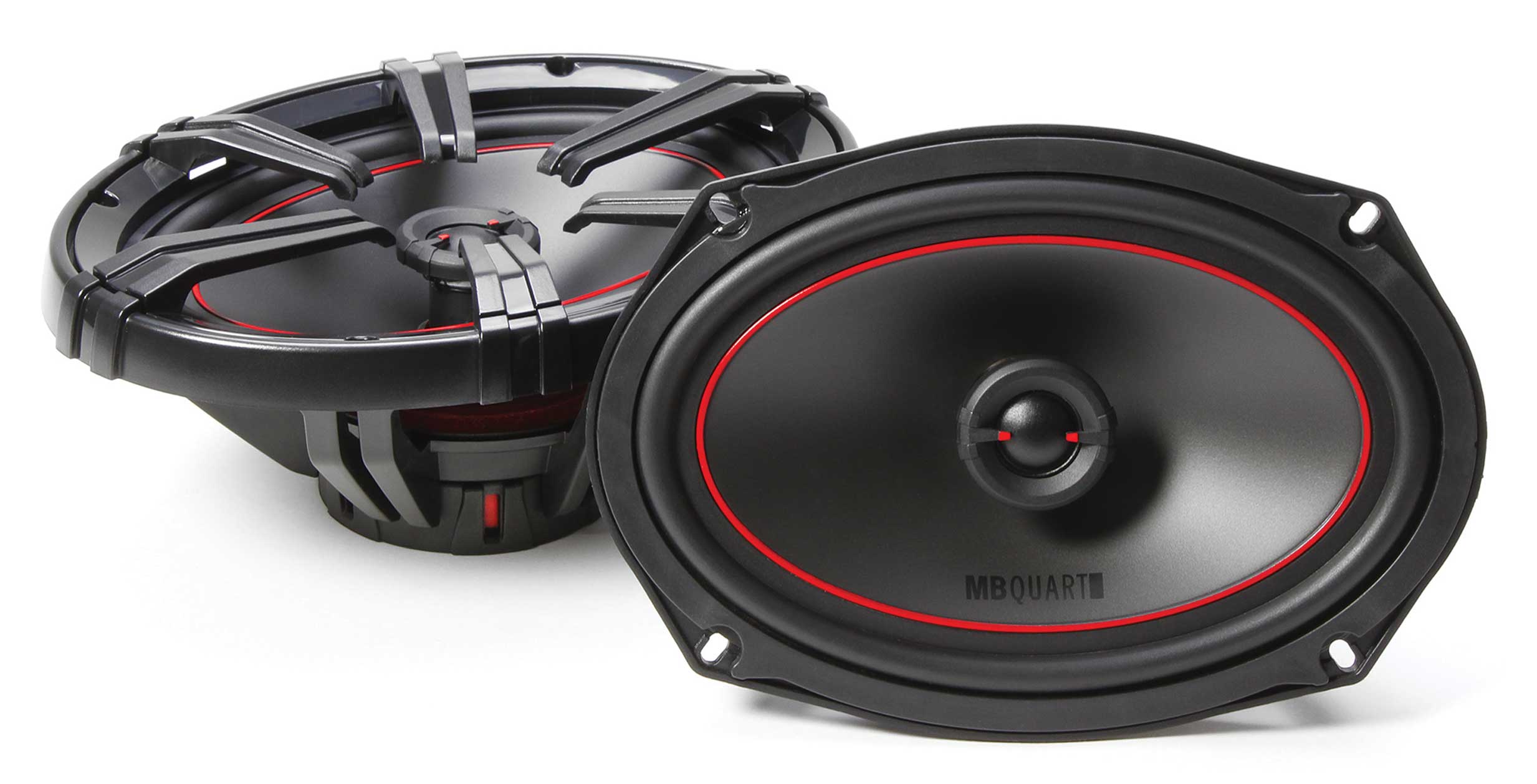 We get a lot of really cool high end speakers to test and review, but once in a while it's good to have a look at a few less exotic, more fundamental staples in the car audio speaker world. For many years, the most popular selling type of speaker was the standard – almost universally used – 6x9 inch coaxial design. Even now, this ubiquitous size is a mainstay in everyone's line up of coaxial-type speakers, and for good reason. With roughly the same cone area as a typical eight-inch woofer, and better sensitivity than a typical 6.5-inch mid range, the 6x9 is a great compromise for vehicles without a subwoofer or high powered amplification. These are also great speaker choices for folks wanting good sound on a tight budget. In this review, we're going to take a look at one of the better entry-level 6x9s, the MB Quart Onyx OKC169.
With a suggested retail price of just over a hundred bucks and the legendary MB Quart name behind them, the OKC169 coaxial speakers are a great place to begin your system.
The OKC169 speakers are built with some pretty nice features not usually available at this end of the price spectrum. Featuring higher end construction techniques such as low resonance composite baskets and thermal formed, mica-filled polypropylene cones, the entry level MB Quarts are pretty impressive. And the good stuff doesn't stop there; they also have 25 mm Teteron-treated silk dome tweeters, UV resistant butyl rubber surrounds, a -12 dB second order crossover network and a Polyswitch for tweeter over-current protection. The voice coils are one inch in diameter, wound on an aluminum former.
The OKC169s come with mounting hardware, composite plastic grilles, and one year warranty.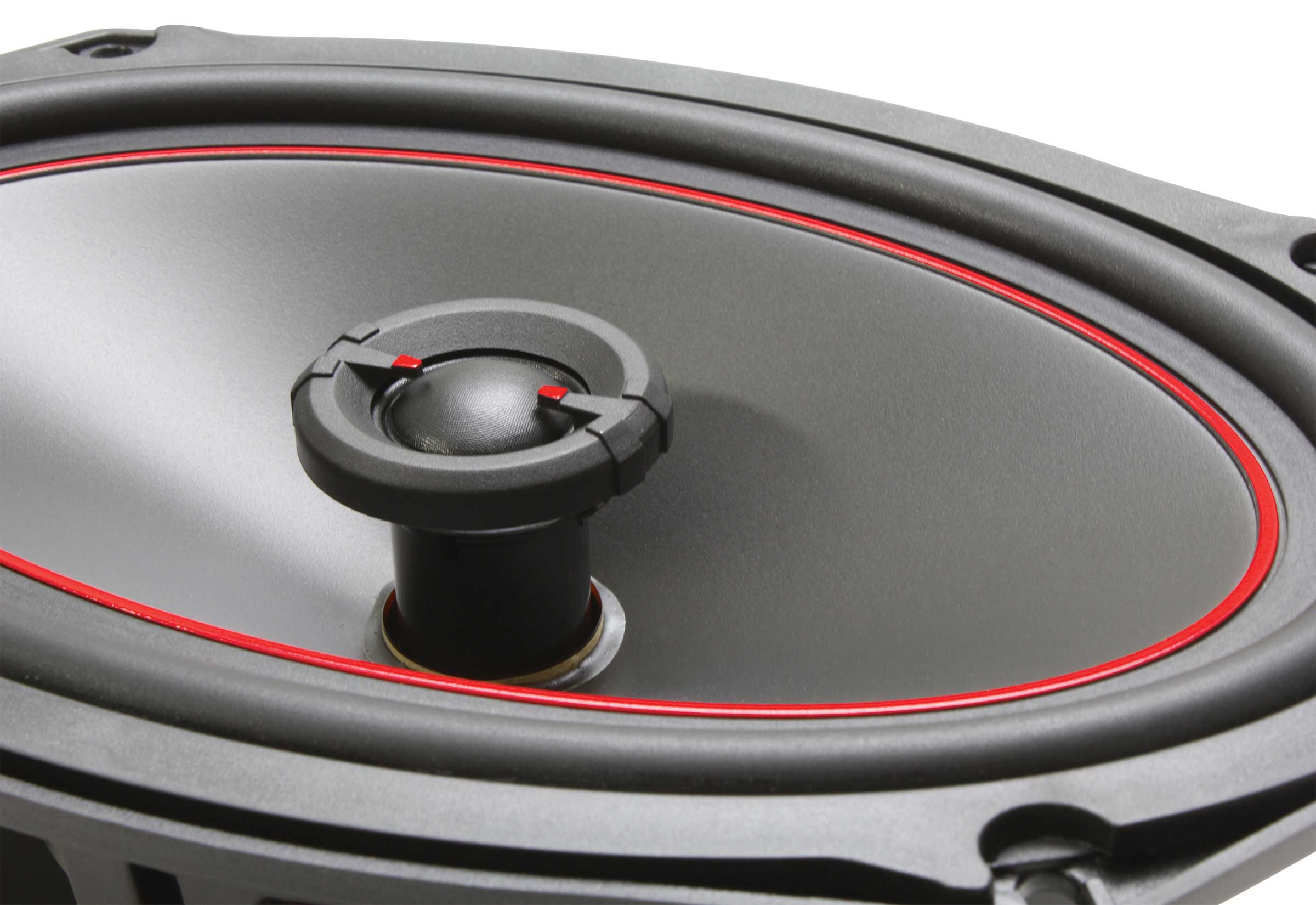 Listening

Up early in the morning with "fresh ears," I mount the OKC169s in my listening room baffles and arm myself with a stack of CDs and a cup of strong coffee. I know the OKC169s don't need a lot of power to play at respectable levels, and I set all my systems crossovers to flat and begin my listening. I immediately note a strong presence and clarity in the mid range, and really good intelligibility.
On a few tracks, predominately with horns or acoustic guitar, there may be a bit of over-accentuation of the mids, but the system is never harsh or strident. Bass response is pretty decent too, with nice tone and articulation. The Teteron tweeters produce a smooth top end, with good detail and no bite or harshness.
Keeping in mind this is a pair of coaxials that cost less than some people spend on a pair of sneakers, the MB Quart Onyx 6x9s do a great job. They have a pleasant sound, good clarity, and will work with virtually any OEM head unit or amplifier up to about 50 watts.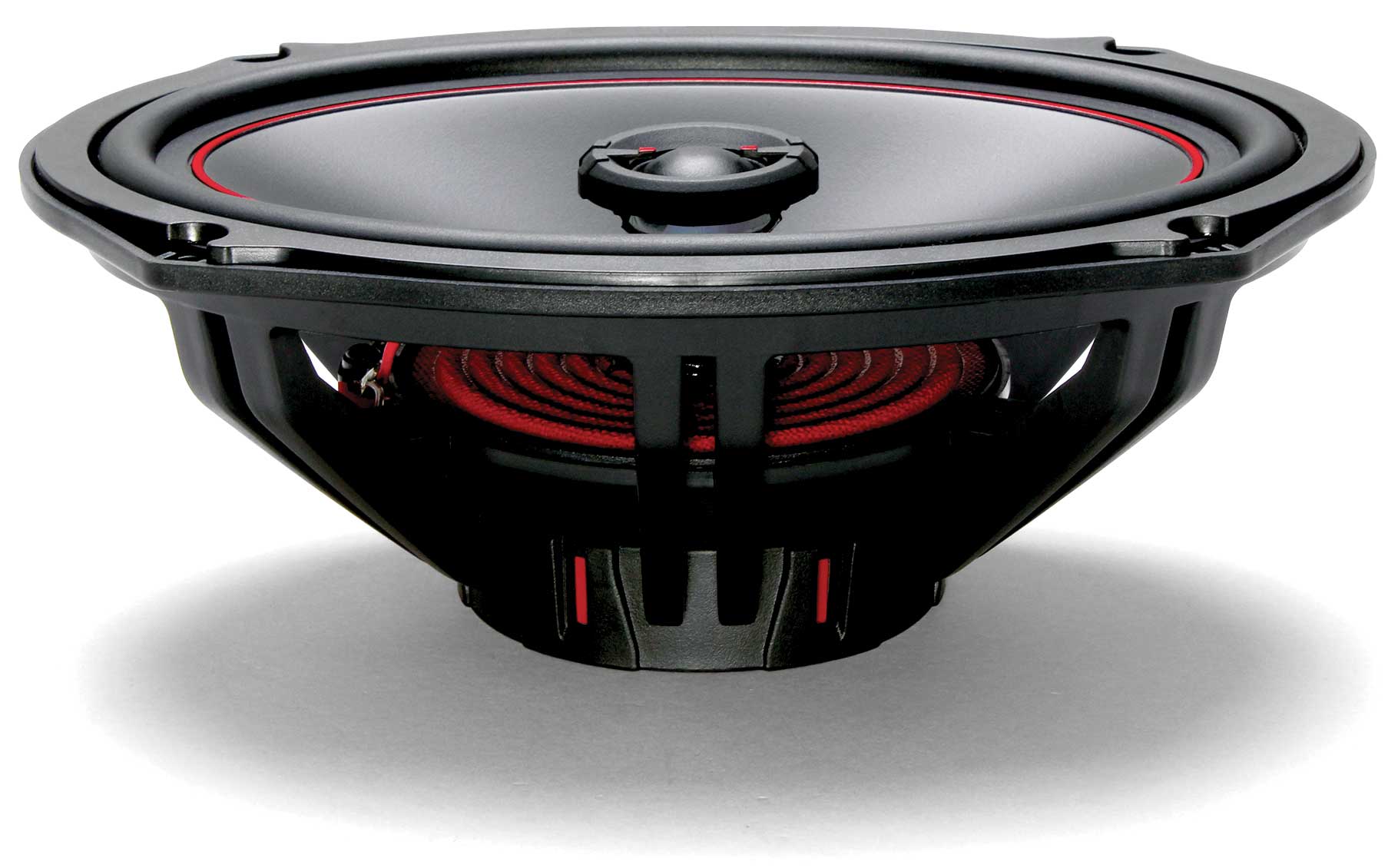 Tech Specs
Power Handling: 50 watts RMS
Frequency Range: 42 Hz -25 kHz
Sensitivity: 89.8 dB/SPL @ 2 V (1 W)
Nominal Impedance: 3.4 ohms
Minimum Mounting Depth: 3.05 in.
Mounting Hole Diameter: 6x9 in.
Conclusion

If you need a good sounding, inexpensive pair of speakers to replace the OEM junk in your car, the MB Quart Onyx series deserves some real consideration. They are built with high quality components and are great performance for value. If you'd like more information on the Onyx series, or any of the other MB Quart products, check them out online at www.MBQuart.com.