If you subscribe to the notion that louder is always better, but you also insist on quality with your quantity, you might want to check out the all-new XPM series of speakers from Orion.
The XPM series of speakers range from 6.5 inches through 10-inch models and are designed specifically to play very loud and retain excellent sound quality while they're at it.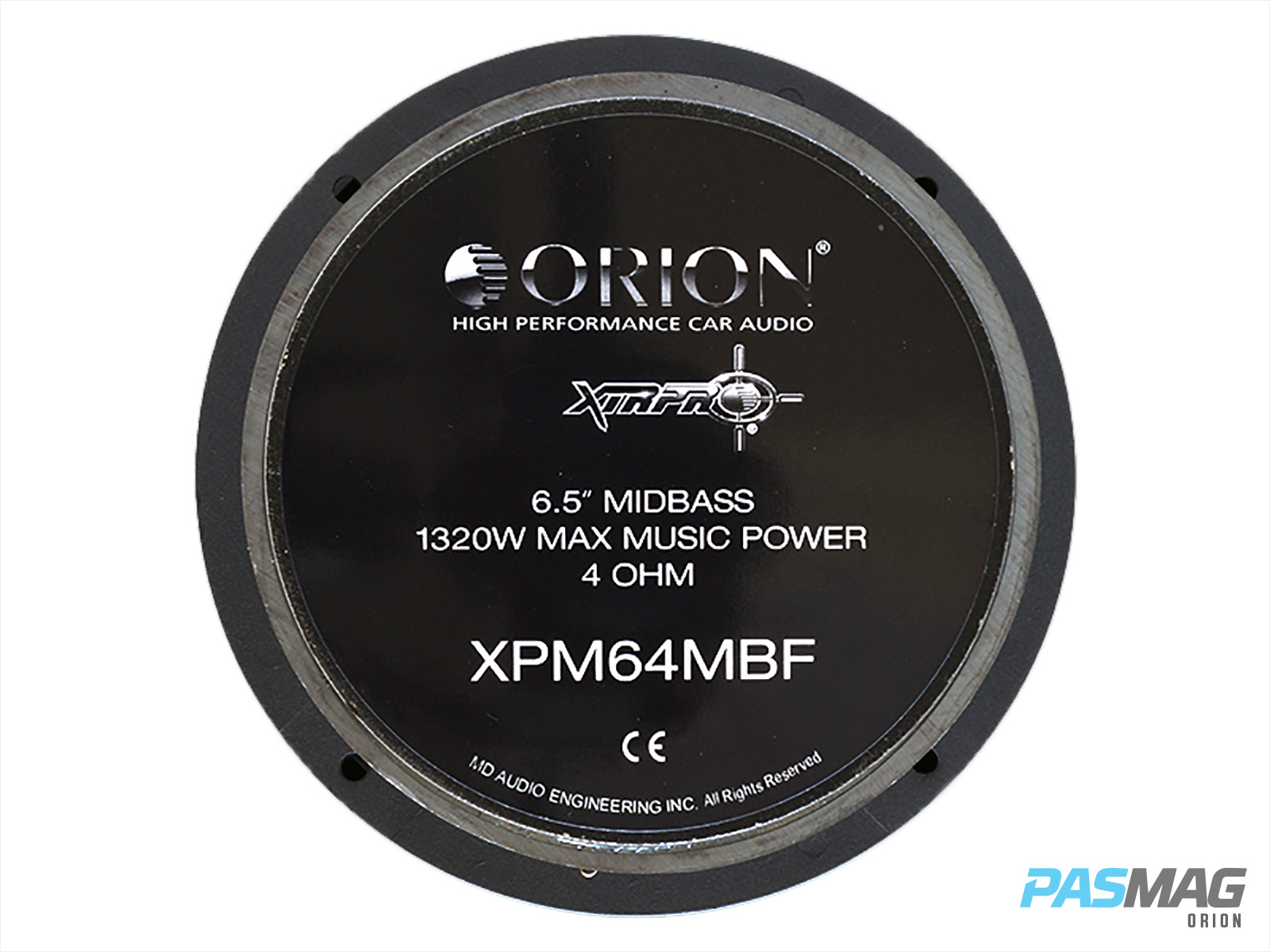 For this review, I received a pair of the XPM64MBF mid-bass driv- ers. These 6.5-inch mid-bass units are available in either 4-ohm or 8-ohm versions, and rated at 330 watts continuous power. The driv- ers come with a one year warranty when installed by an authorized Orion dealer.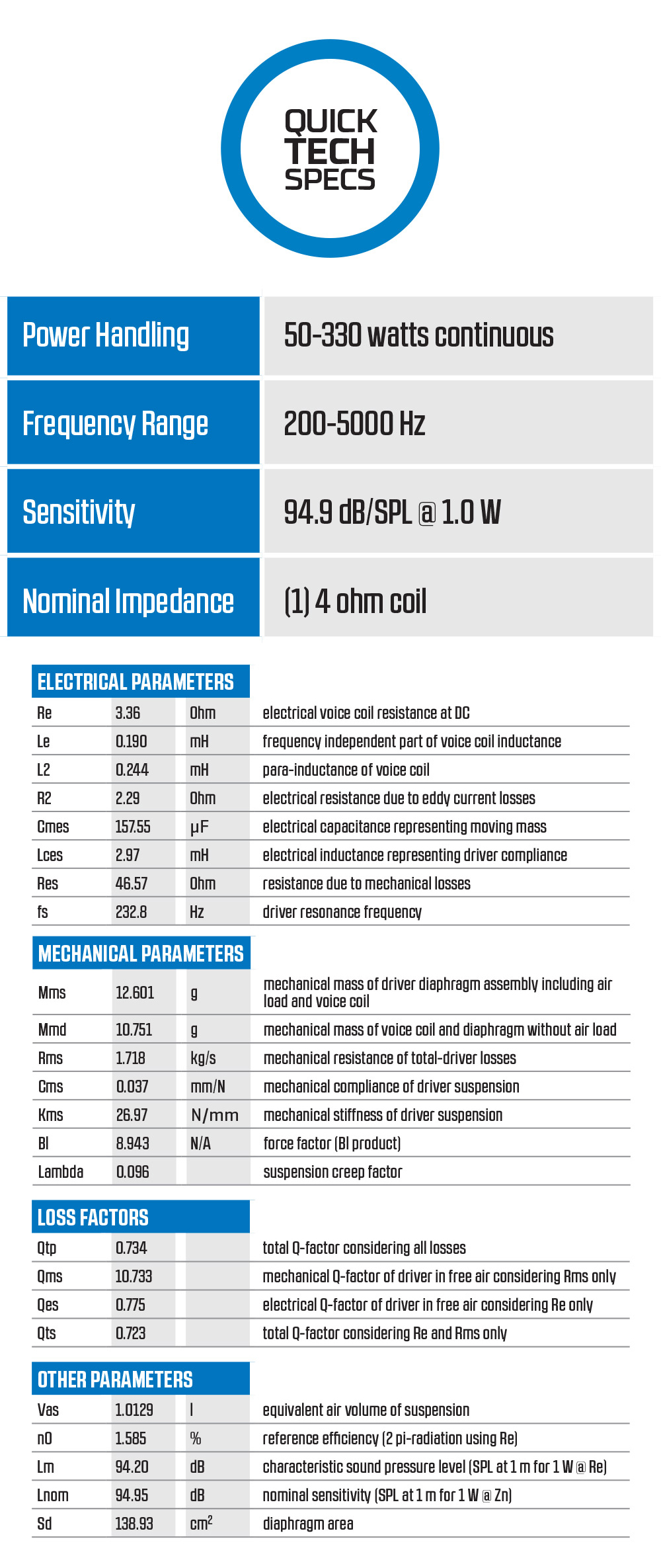 Features
The XPM64MBF drivers are built around rugged, but nicely finished cast aluminum baskets with raised, polished logos. A huge ferrite motor assembly anchors the driver and provides the magnetic force needed to overcome the incredibly low compliance suspension.
To achieve maximum sensitivity, the moving mass of the drivers is kept to a bare minimum and is actually less than 11 grams. To achieve this extremely low mass, the cone material is made from pressed pulp paper and the surround is a doped fabric roll. The use of paper for these cones also contributes to the drivers' natural sound. Because these drivers are expected to live under very high power conditions, the voice coil measures a full 2 inches in diameter. The coil material is copper-clad aluminum wire, wound on a TIL former. In the center of each cone is a very nicely made, machined aluminum phase plug, giving these speakers a professional appearance. The lower side of the moving assembly is centered and damped by a linear-type poly-cotton spider. Traditional tinsel leads are used to connect the speakers' spade-type speaker terminals to the voice coil.
Listening
The measurements from these mid-bass drivers are certainly non-typical for a 6.5-inch speaker. A look at the Thiele-Small parameters below will shed some light on the design focus of this driver.
First, you'll notice the very high (for a 6.5-inch) resonant frequency. Where the majority of typical speakers this size have a resonance between 50 and 80 Hertz, this driver's Fs is 232 Hz. A look at the compliance numbers tells why, with a Cms (Compliance of mechanical suspension) figure of only 0.037 millimeters per Newton. The lower this number is, the lower the compliance; or stated differently, the stiffer the suspension is. And believe me, this baby is stiff. Pressing with considerable force on the strong cone with both thumbs only moves the cone a few millimeters.
Then there is the strength of that big motor assembly. Magnetic force in loudspeakers is expressed as Bl, and denotes the product of the magnetic field strength of the motor in the voice coil gap and the length of wire in that magnetic field. The measurement is expressed in tesla-meters. My measured data shows the XPM64MBF has similar Bl product to many large subwoofers!
Conclusion
If you are looking for some mid-bass drivers (or possibly even midrange drivers if you have an appropriate tweeter) that sound great and play very loud, your search is over. You need look no further than your local Orion dealer to audition a pair of these high efficiency powerhouses for yourself.
For more information on the Orion XMP 64MBF high efficiency mid-bass speakers, go to www.orioncaraudio.com and on Facebook, Twitter and Youtube.
For more test reports, download the PASMAG+ tablet app free on iTunes.