When it comes to building a truly top notch audio system, the single most important decision you can make is your speaker choice. More than any other component, your speakers will affect the overall sound and performance of your system. Just as a chain is as strong as its weakest link, it's only when you select the right speakers will the true quality of the other components in your system make any difference. ?All the benefits of 24-bit D/A convertors, low tolerance parts, and high performance output ?devices are lost if you are listening to them through sub-par quality speakers.
This is a fact that is not lost on the product development folks at Pioneer. To show the sonic excellence of their head units and amplifiers, they had to develop some pretty excellent loudspeakers. With the introduction of the new D-Series, they have done precisely that. Designed from the ground up to provide great sound quality and excellent value with a suggested retail price of only $220, the top-of-the-line Pioneer components are the TS-D1720C 6.75-inch speakers.

MIDRANGE
Loudspeaker engineers tend to be a little more "out there" than your typical propeller head and, as evidence of that, the new TS-D speakers use an unusual dual layer midrange cone material. The lower layer is a special injection molded matrix layer (IMX) which is bonded to a very unique upper layer material, formed from natural basalt rock and interwoven with Aramid fiber. The beauty of this dual layer configuration is a rigid, non-resonant cone which is ideally suited for the harsh environment and temperature extremes of the automotive environment. Put simply, in this case, rock beats paper.
But the trickery doesn't end there. The midrange is also equipped with other high-?performance features such as ?a low resonance heavy gauge steel basket, three large air vents for maximum cooling of the 1.25-inch copper voice coil, and a 13-ounce Strontium ferrite magnet.
Additional technical details of the woofer include a butyl rubber surround, Aramid fiber spider, and a special phase plug in the center of the cone.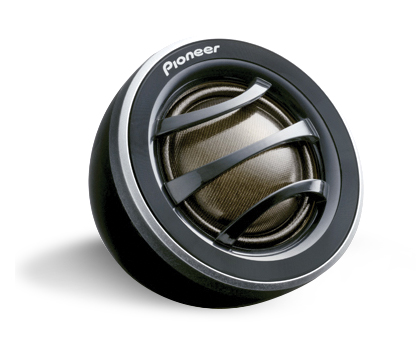 TWEETER
The tweeter used in the TS-D1720C system also received its fair share of attention. The oversized soft dome measures 1.125 inches in diameter, and is finished with a urethane resin laminate. Behind the dome is a neodymium magnet and an exclusive sealed rear chamber designed to lower tweeter resonance. The size and shape of the tweeter diaphragm assists in good off-axis dispersion, handy in vehicles where the tweeter position is less than optimal. Included in the box are flush, angled and custom mounting adapters for a wide variety of installation options.

CROSSOVER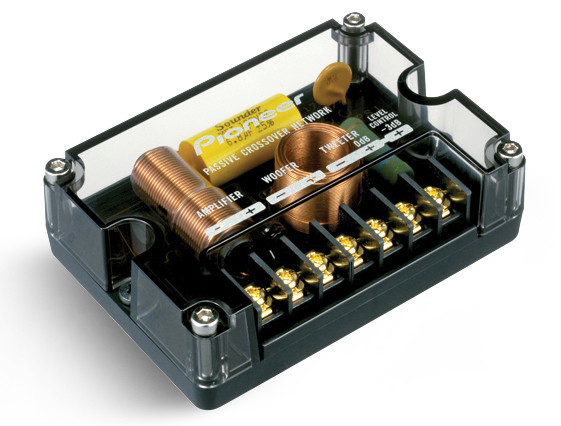 All the attention paid to the midrange and tweeter design would be for naught without that same care shown to the crossover network. The TS-D1702C network is indeed a simple, but well-executed crossover, incorporating quality components and an effective design. An air core inductor and polypropylene capacitor form a 12 dB filter at about 2,500 Hz for the tweeter, and an iron core inductor is used to roll off the top end of the midrange. A resistor provides the option of a 3 dB reduction in tweeter output, and a self-resetting polyswitch provides protection from over-current. All these bits are housed in a small and easy-to-hide rectangular plastic housing with a clear top cover. Connections are made via gold-plated screw terminals that accept up to 12-gauge cables.

LISTENING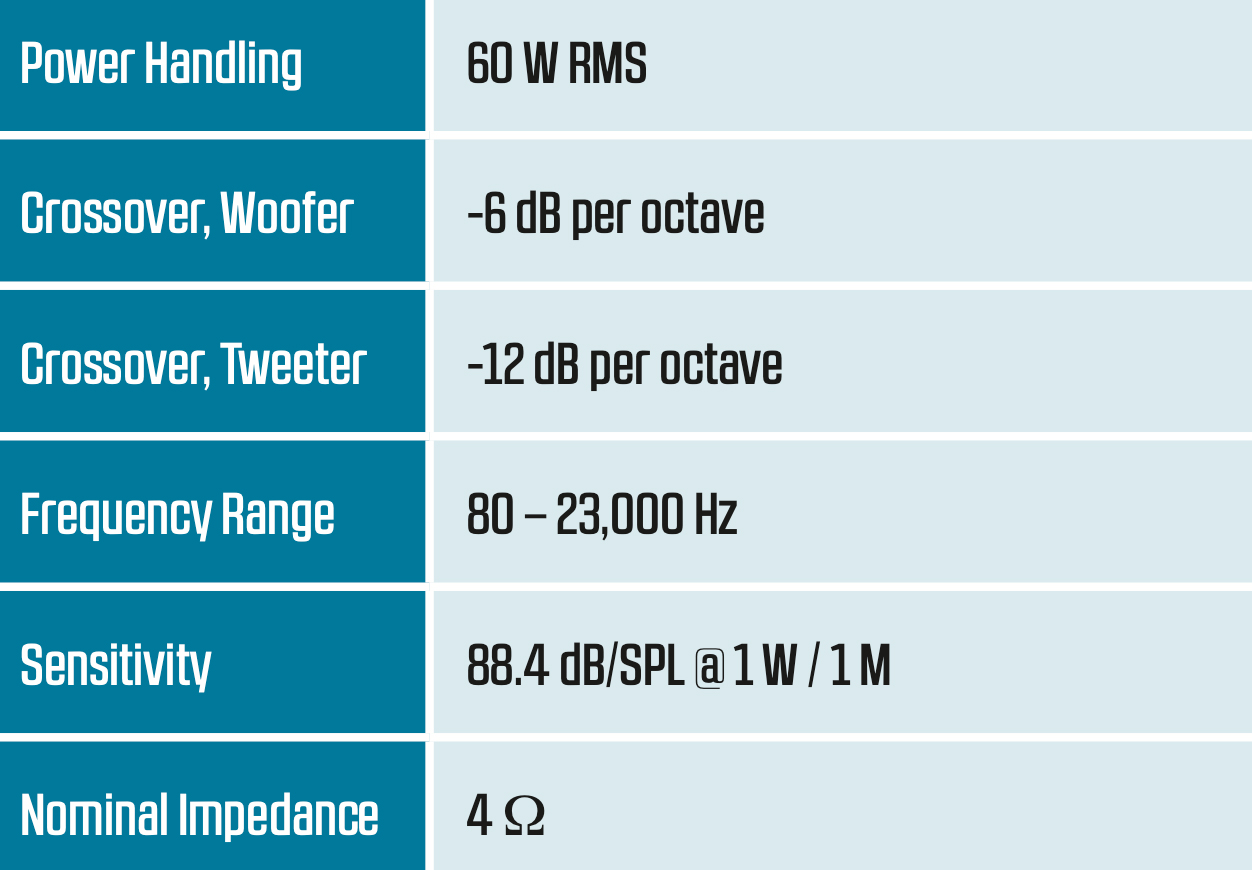 With the system mounted in the listening baffles and a handful of my favorite evaluation CDs, I fire up the system and settle in for what turns out to be a very enjoyable session.
I begin with some excellent recordings such as Sarah Vaughn's Lullaby of Birdland and Chick Corea's Captain Marvel. What I'm looking for here is the speaker's ability to provide distinction for each of the wide array of instruments. The Pioneer TS-D1720Cs do an admirable job in this regard.
Lesser speakers tend to muddle the sound significantly, making it hard to concentrate on one particular element of the performance.
Shifting musical gears, ?I change to well-recorded male and female vocals from Michael Ruff and Jennifer Warnes, as well as Bill Meyer's Evolution, a favorite track for checking spectral balance. I'm surprised and pleased with the overall performance of the Pioneer speaker system, especially considering its reasonable price. The vocals sound open and natural with the correct timbre.
Since I'm enjoying it, I listen to a wide variety of music at low and high volume levels over the next two hours. Bass output is strong without any ringing or overhang. The tweeters provide very good off-axis performance as advertised; the detail is excellent without any trace of being brittle or harsh. With the exception of an occasional bit of stridence and aggression in the upper midrange on a few tracks, the components could easily be confused for a set costing twice as much.
Overall, the TS-D1720Cs will show the benefits of good recordings and having good equipment driving them.

CONCLUSION
The Pioneer TS-D1720C system turns out to be a well-engineered set of components. Overall, I am pleasantly surprised at the level of performance that Pioneer is able to deliver at such a reasonable price. While perhaps not a perfect performer, you will need to spend considerably more money to get better sound. Comparing the speakers to others in the same price range, the TS-D1720Cs are very near the top of the list. Go have a listen for yourself at ?a Pioneer dealer near you.